There are so many fun outdoor places in Michigan to explore, from the national parks and lakes to the thousands of miles of hiking and biking trails. Whether you like sandy beaches or freshwater fisheries, skiing, or snorkeling, it's all here in the Wolverine state. There's even an international dark sky park! And plenty of campgrounds to really embrace that outdoor life. Here are some of the best outdoor adventures in Michigan to enjoy.
Fun Outdoor Places in Michigan: National Parks
There are seven places that the National Park Service oversees, and these include Isle Royale National Park. Here it's all about the wilderness. You'll find moose and remote trails for that back-to-nature feel. If it's hiking you like, make your way to the North Country Scenic Trail, which covers over 1,000 miles in Michigan's Upper and Lower peninsulas and spans eight U.S. states – plenty of opportunities for adventures right there.
For an all-rounder, head to the U.S.'s first national lakeshore, Pictured Rocks National Lakeshore on Lake Superior. It has it all: beautiful beaches, stunning sandstone cliffs, hiking trails, and woodlands. Sleeping Bear Dunes is another national lakeshore that offers amazing views. In addition to these big hitters, there are over 100 state parks and recreation areas in Michigan, too.
Michigan Outdoor Activities: The Lakes
Of course, we can't mention outdoor fun in Michigan without referring to lakes. There are 11,000 inland lakes to explore and of course four Great Lakes. And the wonderful water continues with 36,000 miles of streams and rivers. You can go kayaking to experience life on the water, or go snorkeling to experience underwater life – Thunder Bay's shipwrecks are a popular place for such adventures.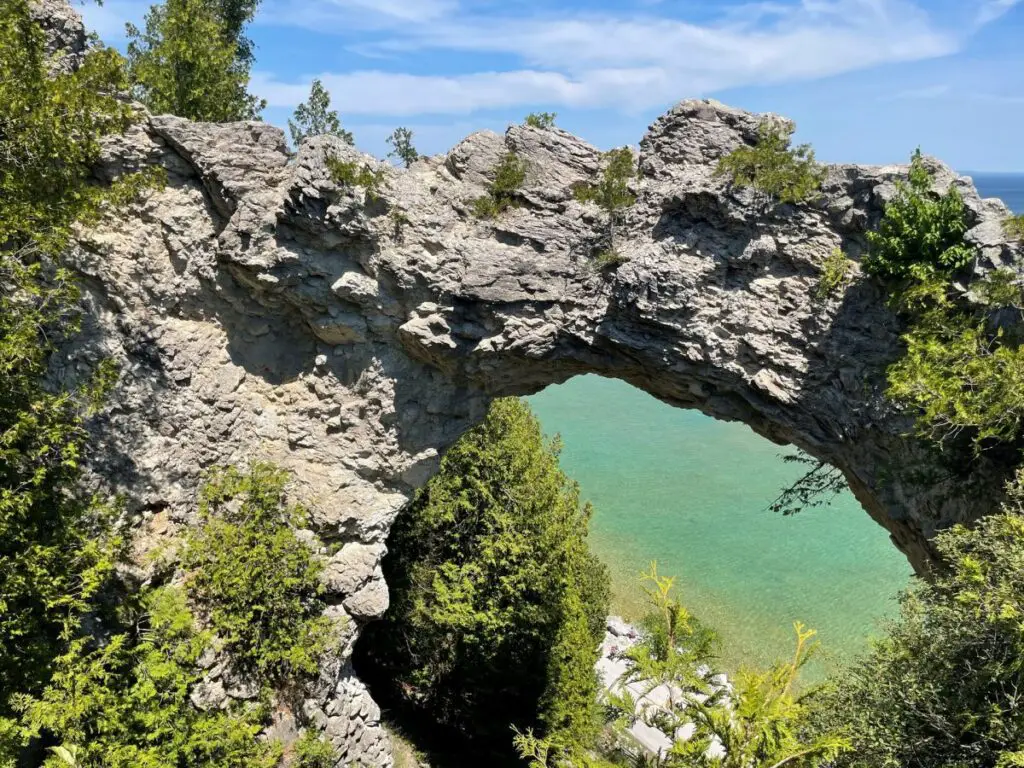 Don't forget what's in the lakes, either, like Mackinac Island. The car-free 'Jewel of the Great Lakes isn't just home to its famous fudge; it also has amazing scenery, like the Arch Rock formation. And then of course there's what on the edge of the lakes, like the sandy beaches along Lake Michigan's coastline. They're the perfect place to rest, relax, and safely soak up the sun.
Outdoor Activities in Michigan: Water Sports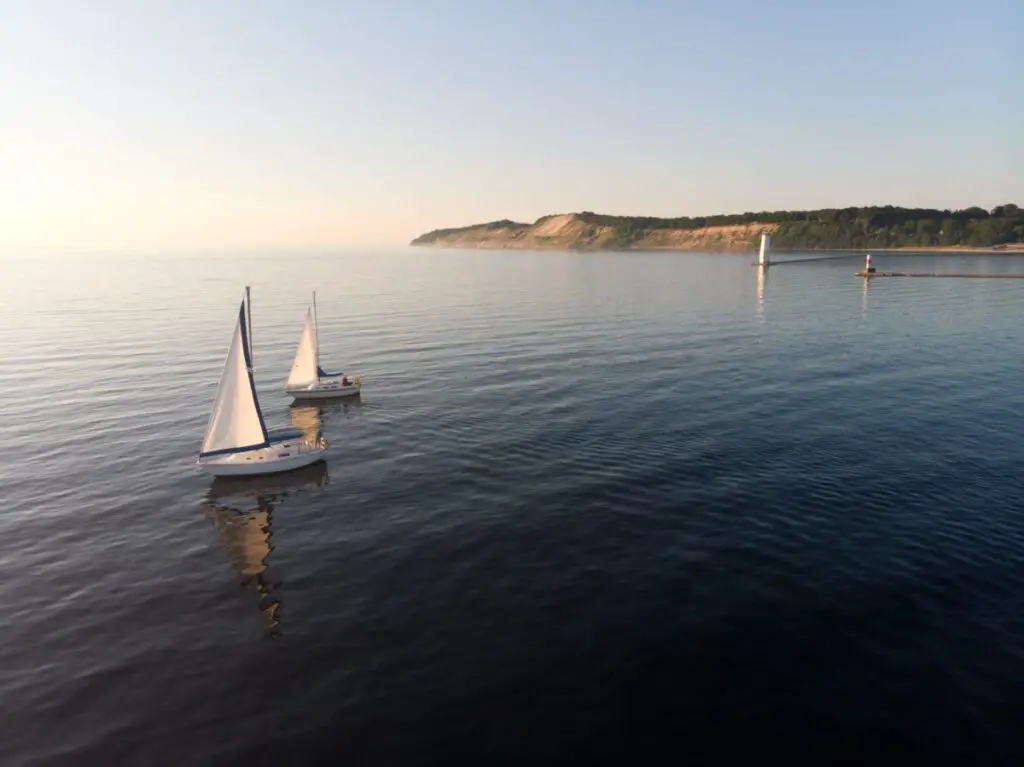 Naturally, with so many wonderful sites of water, there are so many opportunities to get out onto the water too. Paddlesport opportunities abound, with kayak and canoe hire a popular option for time spent in this watery state. Did you know you'll only be six miles away from a stream, river, or lake when you're in Michigan? That's why water sports are such a way of life here.
You can get serious on the rapids and push yourself hard, or take it easy on a gentle meander down the river. Whichever way you like it, you'll get a vista that's had to beat when you view Michigan's beautiful scenery from the water. Take your pick from the many National Water Trails for these breathtaking vistas, such as the Blueways of St. Clair, the Two Hearted River, and the already-mentioned Pictured Rocks.
Naturally, the four Great Lakes themselves are a huge draw, and you can take a boat ride out to get a feeling for the magnitude of these natural wonders. Boating is very popular in Michigan, so you'll find a huge array of marinas, harbors, and amenities. Sail away, feel the thrill of water skiing, or spot the many lighthouses and islands from your spot onboard.
You might prefer a different type of sport on (or at) the water's edge – and in that case, you'll be pleased to know that one of the best freshwater fisheries on the planet is located in Michigan. There's top fly-fishing here and some top bass lakes, but that's not all – there are 150 different species of fish in Michigan's water, from trout to salmon.
Outdoor Adventures in Michigan: Snow Sports
We're spoiled for choice for things to do in Michigan in the winter, with everything from skiing and snowshoeing to snowmobiling and dog sledding. Want to try something a little different? Michigan outdoor activities like ice climbing fit the bill. Make your way up frozen waterfalls (called icefalls) to find incredible vistas from the top – and a huge sense of achievement when you get there. Pictured Rocks National Lakeshore is an amazing destination to try ice climbing, with a range of heights to scale.
If you're looking for ski areas then you won't be disappointed, as there's only one other state in the U.S. that has more – and you'll find over 40 such areas here. Take your pick from the likes of Sidewinder, Gorge Glades, Voodoo Mountain, and Kingdom Come, to name but a few. Snowboarders and downhill skiers are in their element. In fact, Michigan is proud to be home to the nation's only ski flying hill and it has the highest vertical drop in the whole of the Midwest.  
Snowmobiling is really where Michigan leads the way. Did you know there are over 6,500 miles of groomed trails here? They're the perfect way to make the most of the amazing snowfall. What better way to enjoy the beauty of this state, with frozen lakes, fields, and forests all connected in the winter? Celebrate at events like the Michigan Snowmobile Festival and the International 500 snowmobile race.
That's not all. The thrill of being pulled by a huskie pack is unforgettable, and the views across the frozen landscape are thrilling too. There are also plenty of race events to enjoy, from the Tahquamenon Country Sled Dog Race and Calumet's CopperDog 150 to Marquette's UP 200 and Kalkaska Winterfest. 
All of these cold-weather activities require a wrap-up warm approach, so bring your hats, scarves, and gloves – a thick head of hair helps keep out the chill, too! To find out how to make hair thicker for men, read more. From learning how to make hair thicker for men to learn how to ski, there's really no end to the discoveries you can make in Michigan.
Outdoor Fun: Michigan Biking and Hiking Trails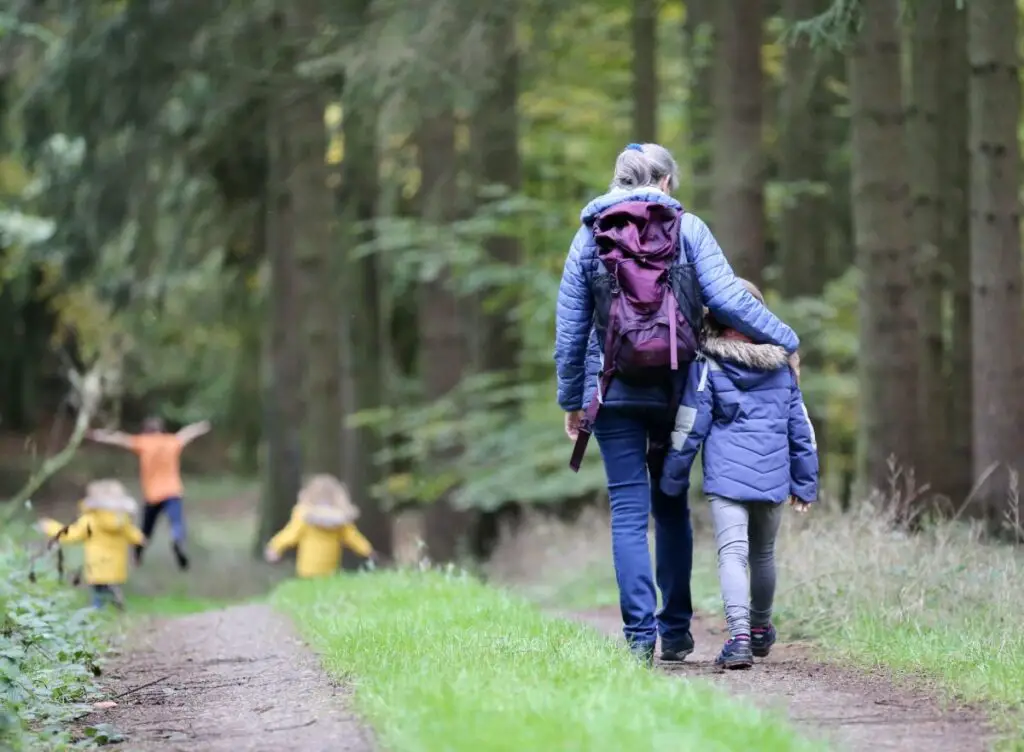 There are so many walking trails to explore across the state, like the ones you'll find at the Huron Nature Center, and that's a great way to spend the summer in Michigan's Thumb. 
We've already mentioned the North Country Scenic Trail, which is full of incredible sections sure to take your breath away – and not just because you'll be hiking hard! If you're looking for the challenge of all challenges, you'll find it on the Iron Belle Trail. This is the U.S.'s longest designated state trail and crosses through 48 different counties in Michigan. There's also a route for biking, too.
Speaking of biking, take your pick from 1,300 miles of trails. You can use pedal power to make your way through the hills and forests of Michigan, whether you want a gentle ride with the family or a serious track to cover on your mountain bike. In fact, at Copper Harbor, you'll find the International Mountain Biking Association Silver Level Ride Center. Michigan is the perfect place to enjoy life on two wheels. 
So it's clear to see that Michigan really has a breathtaking variety of outdoor adventures just waiting for you to experience.