It's the end of Summer Tradition. The Thumb Arts Guild's Annual Juried Art Fair occurs each Labor Day weekend at Gallup Park in Port Austin. It's a chance to indulge in a variety of outstanding artwork by local and statewide artisans. You name it pottery, weavings, paintings, photography, jewelry, wooden bowls, stained and fused glass, yard art, fiber woven artwork abounds.
The show hosts over 50 artists from down the street and the Port Austin Gallery's and throughout Michigan will display and sell their works. It's a chance to get ideas and install a local artsy flare into your own cottage or home. There is live entertainment, food, and snacks, and kid activities throughout this two-day event Saturday and Sunday from 10 am to 5 pm.
---
About the Thumb Area Arts Guild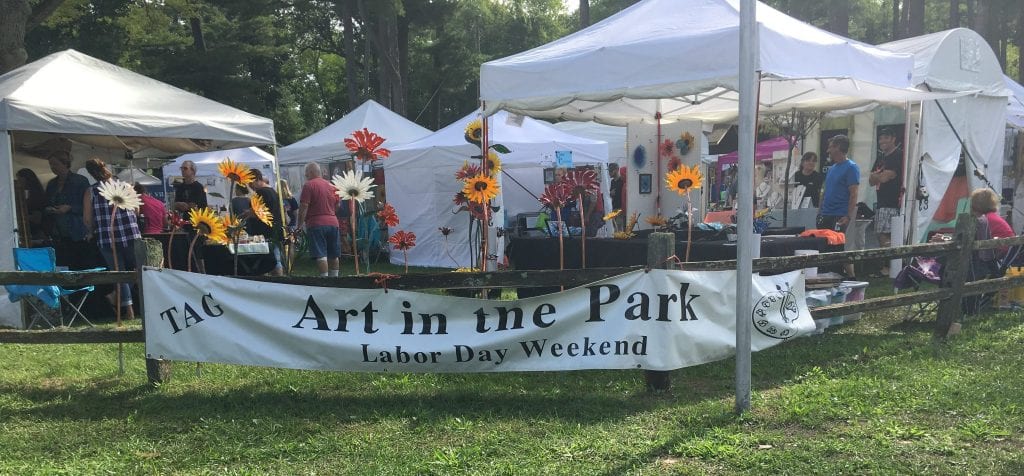 The Thumb Arts Guild is a non-profit organization, established in June of 2001. Members include artists and supporters of the arts throughout Huron County, Michigan. The group pride itself on being able to sponsor and support opportunities to showcase the creativity that abounds in the Upper Thumb area.
Their success as an organization is shown by growth from twenty-four original members to our current membership of over eighty! The mission of the Thumb Arts Guild is "the enrichment of life through active promotion and encouragement of art-making and the appreciation of all phases of the arts."
The Port Austin Art in the Park Event is the highlight of the last days of summer in the Upper Thumb.
---
The Gallery's in Port Austin and Upper Thumb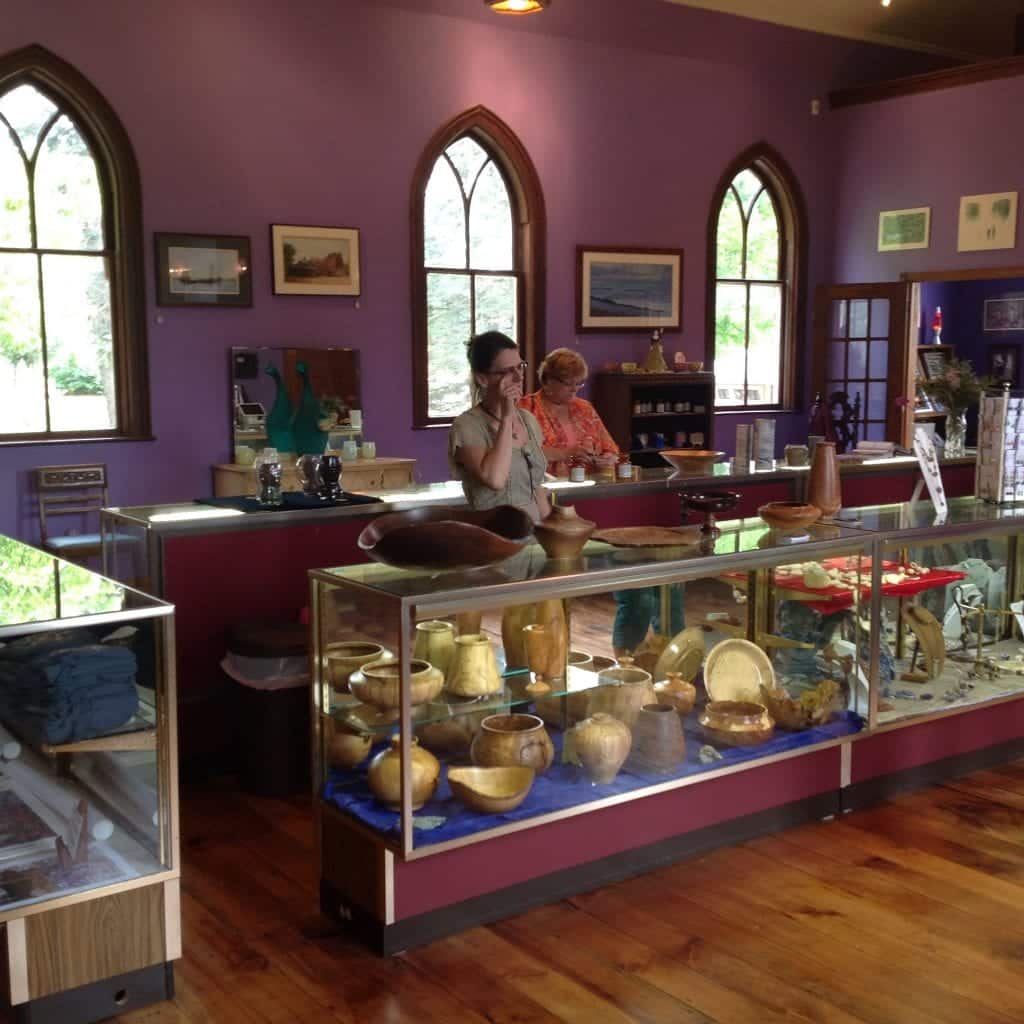 The Upper Thumb now has three galleries, in Bad Axe the Lofty Roots Gallery and Studio opened in 2015 with six local artists exhibiting. While Grindstone City's White Church Gallery draws in artists from all over Michigan and the United States. Founded by Mike and Carrie Zaitz in a renovated 1800's church. In Port Austin, the Cove Gallery is right off Lake Street next to the Farmers Market. The Cove Gallery exhibits over 55+ Michigan artists, a majority from the Thumb region.
---
Related Reading and Exploring
---