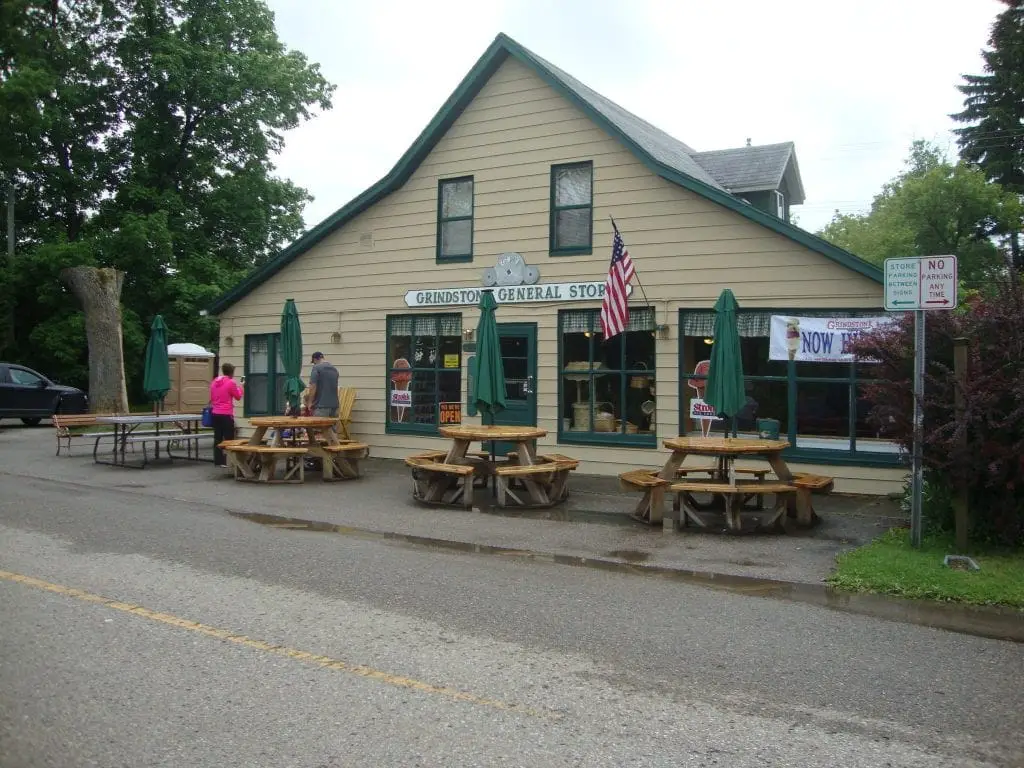 Grindstone General Store – Oldest Business in Michigan's Thumb
It isn't often that two shops offering the same fare open in a small town simultaneously. But that is what is happening with Grindstone City ice cream. The Grindstone General Store is one of the oldest proprietorships in the Thumb. It's well known for its huge ice cream cones served up for kids of all ages. The store also offers items produced by local artists.  
A less known is a relative newcomer; Rybak's Ice Cream and Candy Shop just down the street, operating in a historic building built by Aaron Peer in 1881. Rybak's offers high-end ice cream, homemade candy, and assorted gifts from local artists. The shop once headquartered the Grindstone operations, which the town is famous. The building has been beautifully restored.
---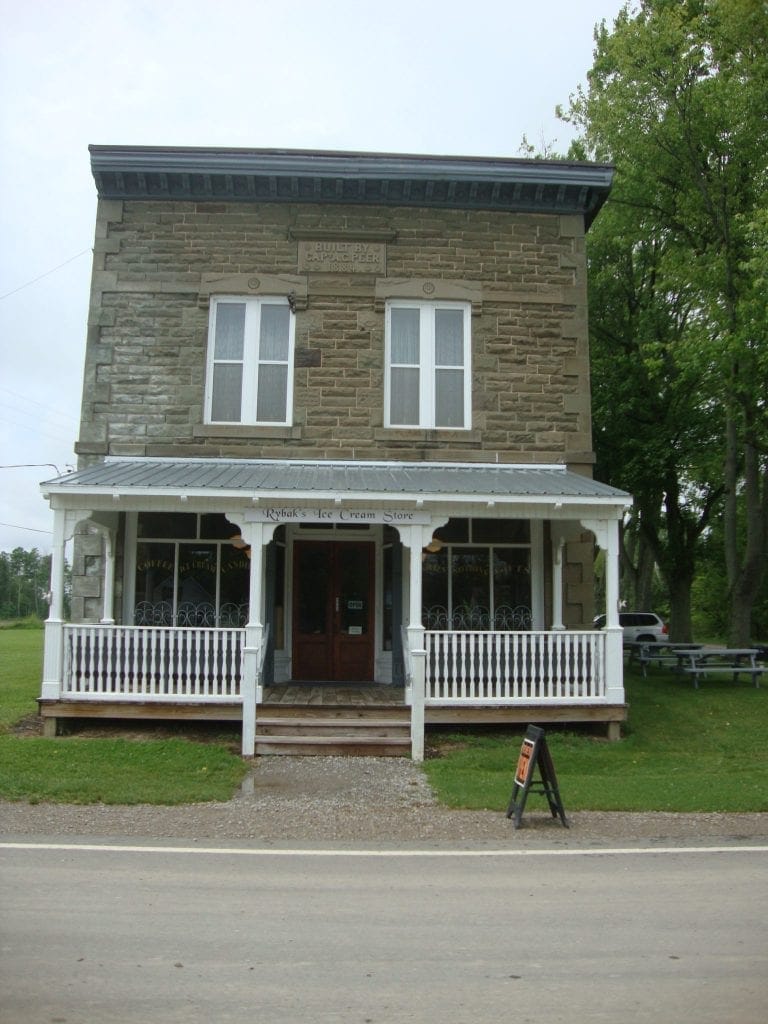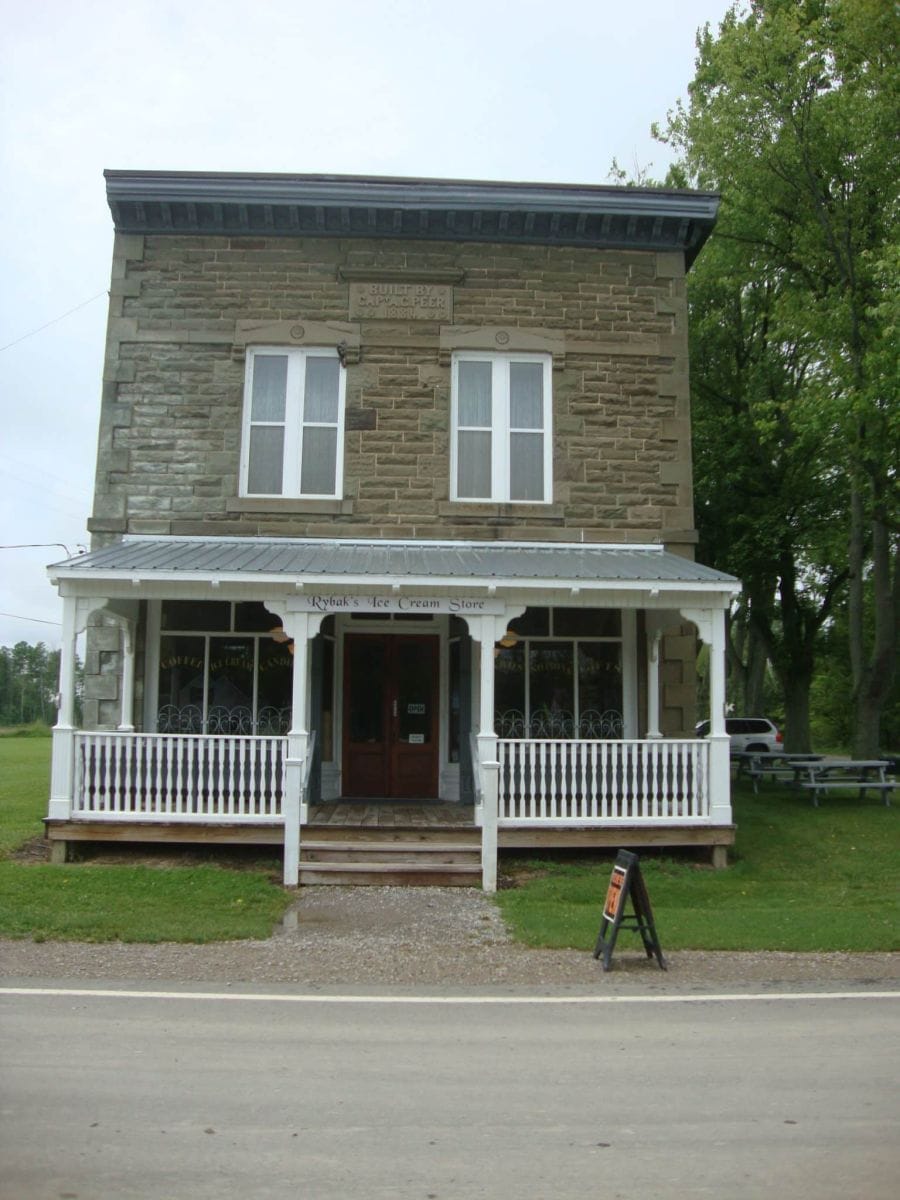 ---
Rybak's – Once Grindstone City Quarry Headquarters
A Great Lakes shipper, Captain Aaron Peer, sought shelter in the area's natural harbor in 1834. As his crew explored the dense forest and rocky beach for shelter and firewood, the men came across huge flat rocks lying about the shore and forests.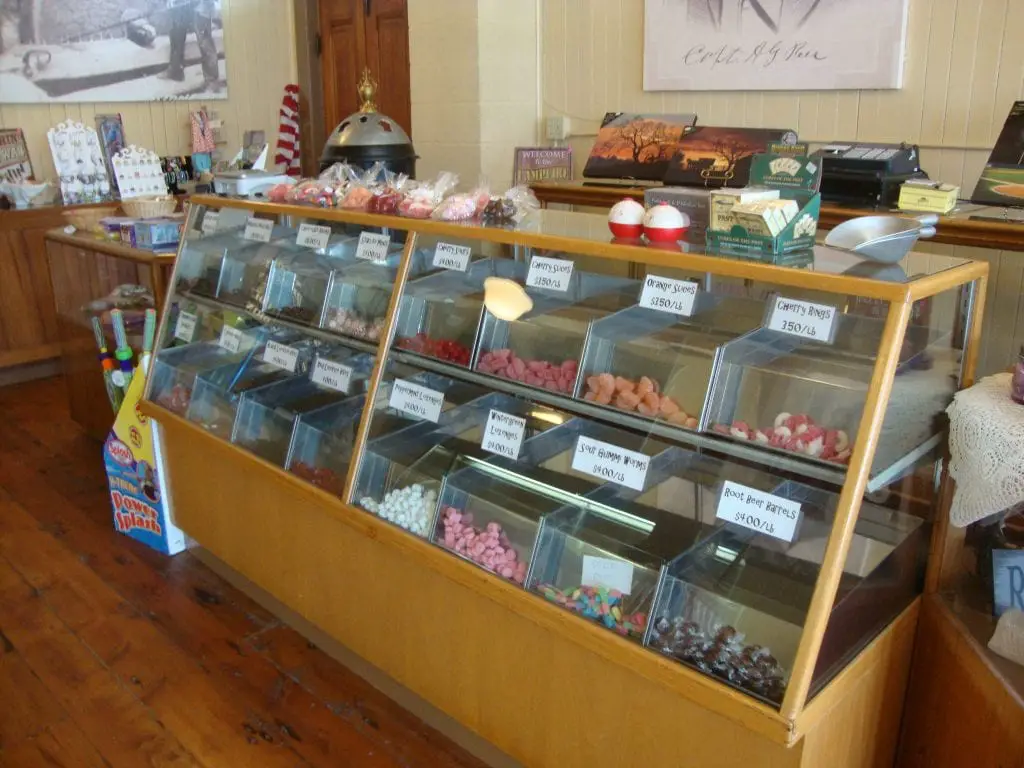 Grindstones – The Areas First Industry
Taking samples south to Detroit, they found the stone (part of the Marshall Sandstone Formation) to be impeccably suited for paving streets, replacing Ohio flagstone as the preferred medium. Within a couple of years, Captain Peer and his crew took advantage of the stone to sharpen their tools and shape them into grindstones shortly thereafter. A small port grew here as the industry took hold in the forest.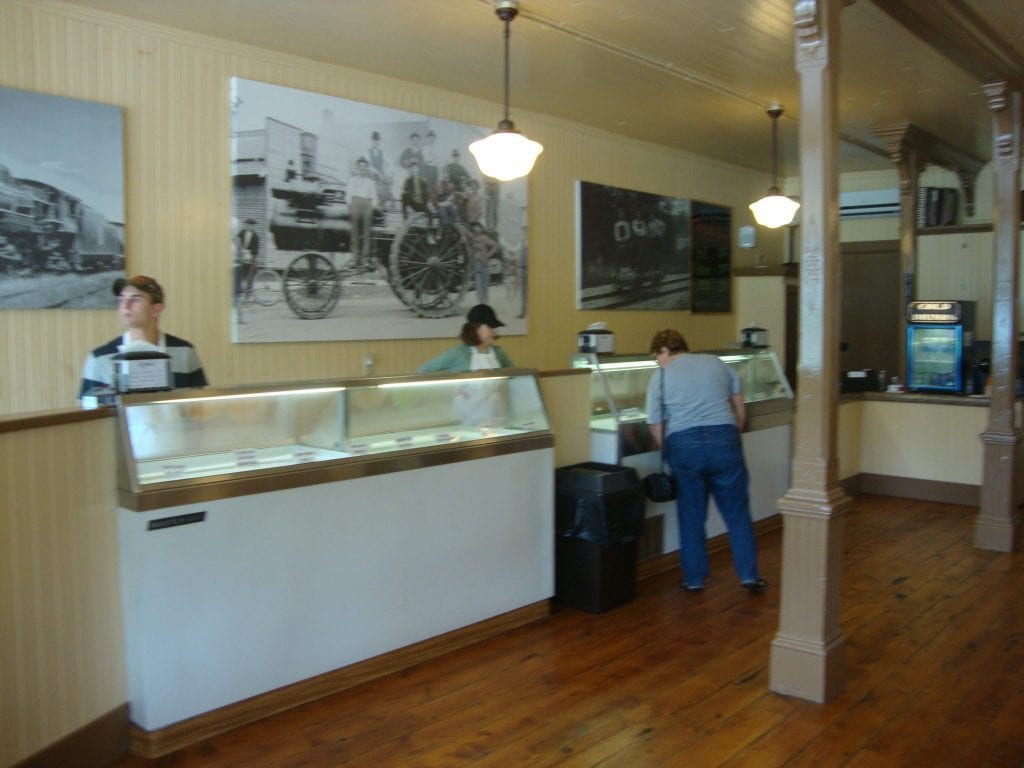 In 1836,  Peer purchased 400 acres of land to establish a grindstone quarrying and manufacturing operation. The outcropping of Marshall Sandstone that Peer discovered was an abrasive stone with a very fine grit unique to Grindstone City and perfect for grindstones, scythe stones, and hones. Worldwide demand soon earned the town the nickname of Grindstone Capital of the World.
---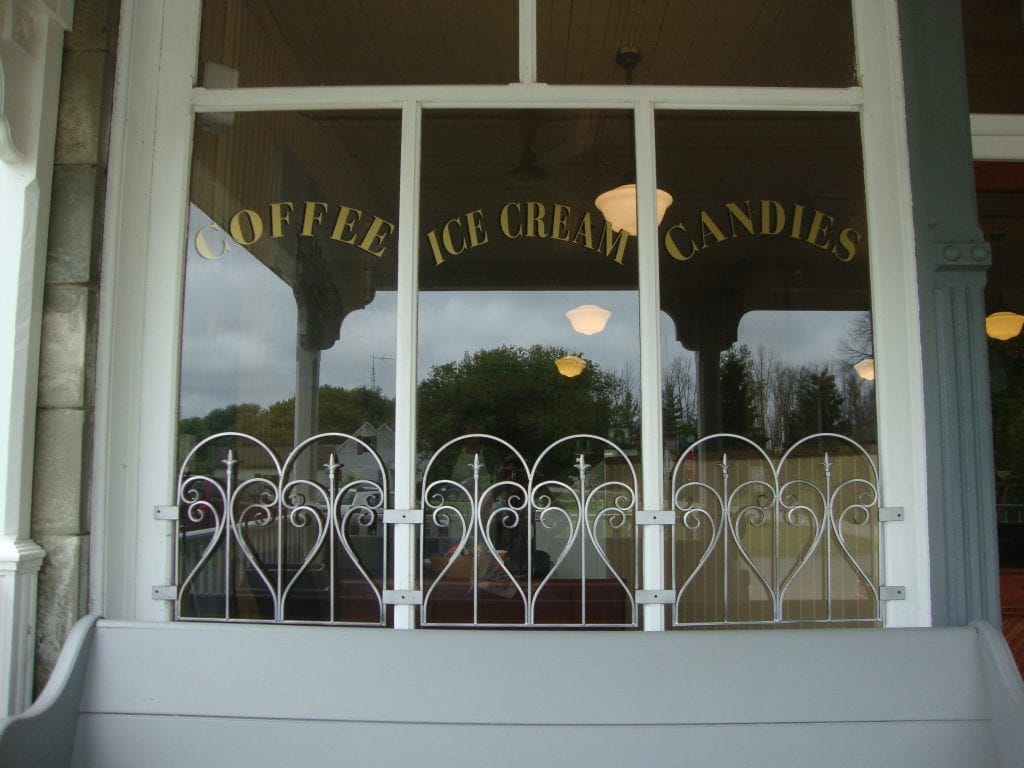 ---
The town became a company-built town largely, with homes, a grist mill, wharves, and a booming industry with two quarries. A salt mining operation produced 125 barrels of salt each day during the 1870s, and the first railroad was built into Grindstone City.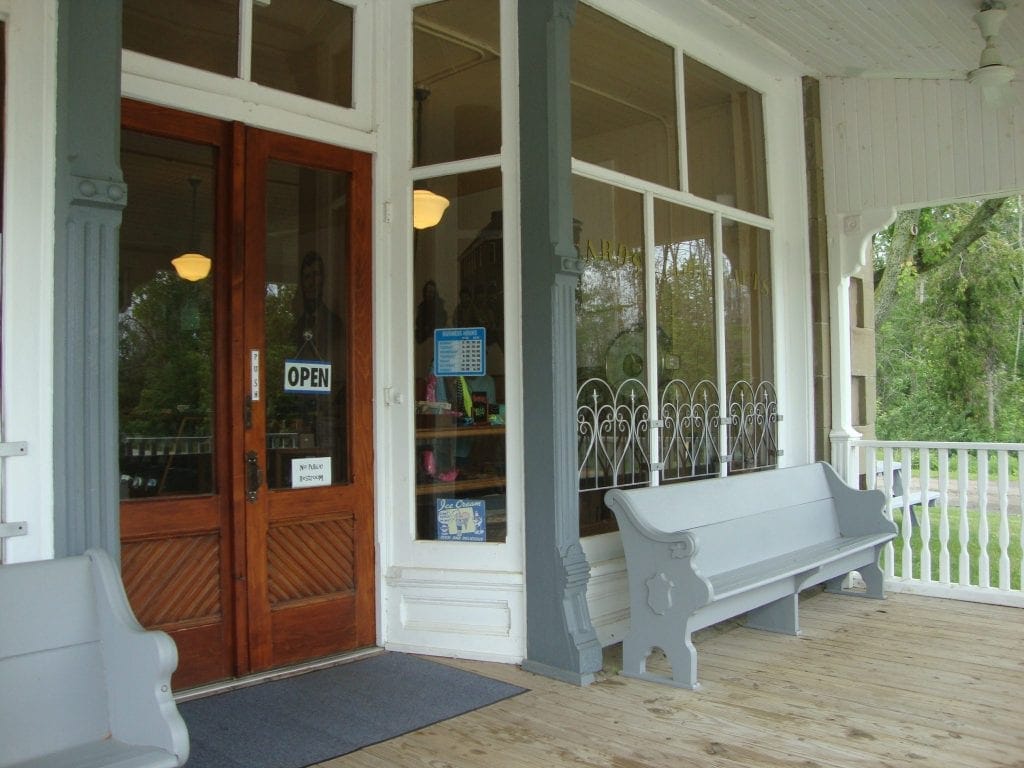 So next time you get a taste for ice cream or are sick of Cheeseburgers in Caseville, make an effort to sample some Grindstone City ice cream. The choices are awesome.
---
Related Upper Thumb Reading
Michigan Foods You Can Try or Gift
Images on this page may contain affiliate links in which we may receive a commission. See our affiliate disclosure for details.