A long winter can take its toll—pledges of losing weight in the new year start to fade from memory. Despite the grudging use of the treadmill and stationary bike, I've noticed a few extra pounds have gathered. Oh, and the doc wants me to consider cholesterol-lowering meds. Ugh! Time to consider alternatives. What would be a great tasting cold-weather dish using all Michigan ingredient foods?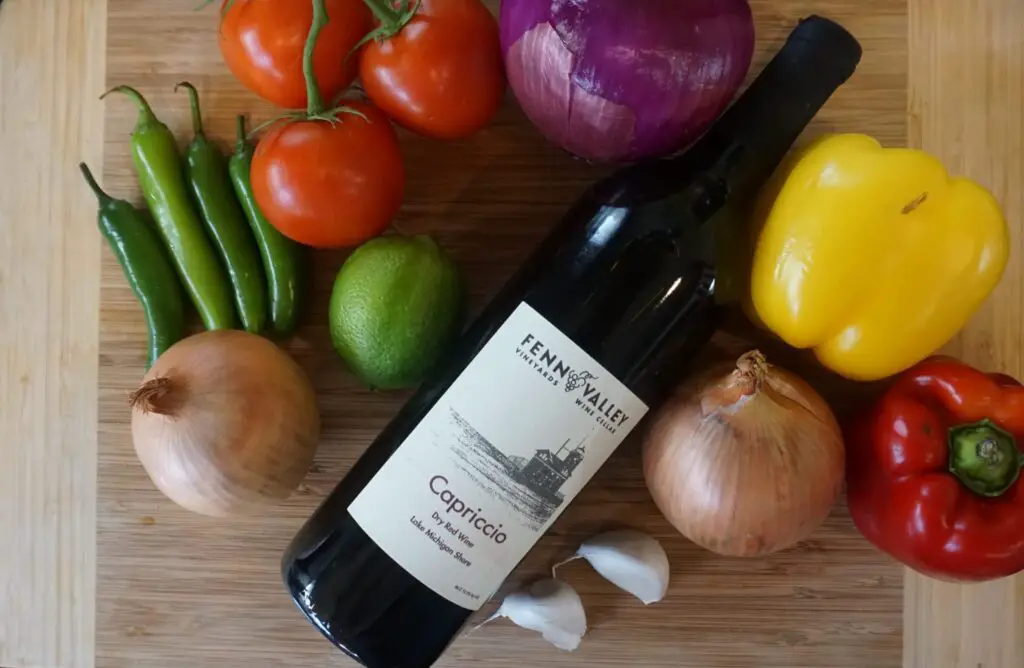 A Tasty Guilt-Free Wintertime and March Madness Treat
Admittedly I'm a meat and potatoes guy. I like red meat and genuinely like to include it in my everyday diet. However, after a bit of research, I found I can have a healthy Michigan Style Vegetarian Chili using mostly locally grown ingredients. It also uses a meat substitute, so I won't feel I'm missing out on the high protein I seem to crave.
The Love of The Michigan Bean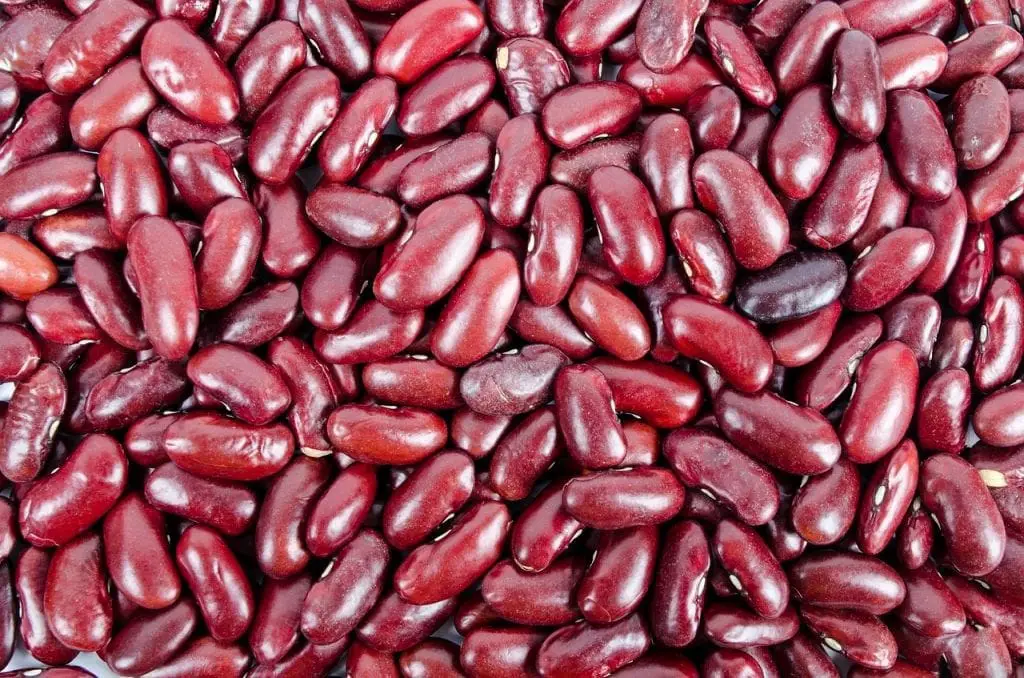 According to the Michigan Bean Commission, the Thumb region is a top producer of dry beans globally. The white navy beans are famous food in Michigan. The area's rich farmland is surrounded on three sides by Lake Huron and Saginaw Bay's moderating effects, making for ideal growing conditions. Michigan Chili is one of those hometown recipes that keep you coming back.
The Health Benefits of Eating Beans
The typical white or black bean has high protein, complex carbs, and fiber. In addition, beans contain a powerhouse of nutrients, including antioxidants, vitamins, and minerals, such as copper, folate, iron, magnesium, manganese, phosphorus, potassium, and zinc. Thus, they are a perfect base for a meatless, cholesterol-free yet satisfying recipe.
One academic paper on the Nutritional and health benefits of dried beans shows beans may contribute to the health benefits associated with eating a vegetarian diet. The beans grown in Michigan are rich in soluble fiber and resistant starch, all of which contribute to the low glycemic level of these foods. In addition, some research suggests that diets that include beans reduce low-density lipoprotein cholesterol may reduce the risk factors for metabolic syndrome and decrease the risk of ischemic heart disease and diabetes.
A Mostly Michigan Ingredient Chili
By trial and error, we have a mostly Michigan Bean Chili Recipe. We strove for Michigan-grown ingredients and sought out our local brands to round things out. We hope that we have a tasty, healthy, and economically award-winning chili recipe here. Looking forward to welcoming your suggestions and sending us your Michigan ingredient recipe, and we will gladly post it.
---
All Michigan Ingredient Bean n' Veggie Chili
---
Related Michigan Style Food Articles
Michigan Food – Gibby's Fries – A Summer Tradition – Gibby's Fries are fresh-cut homemade French fries that can only be found at carnivals, festivals, and fairs during the summer months. We dropped in on the Huron Community fair during Sunday's setup. Gibby's was already doing business, and the fryers were hot. We also look at where French fries were invented and the types of french fries out there. The answer may surprise you.
Kinde Michigan – Our Beantown – Many want to keep this place a secret. It's a slice of a true American farming community in the Thumb of Michigan. John Kinde founded the village in the 1880s during the region's transition from lumbering to agriculture. Home of great Polka and the Michigan Northern Bean.
Michigan Bean Commission – Great Recipes – Top recipes from the advocate of bean growing in Michigan
Michigan's Hometown Foods – There is nothing like the familiar foods of home. If you have spent any time in Michigan, you will find many posts for our love of UP Pasties, Faygo RedPop, BetterMade potato chips, and Vernor's ginger ale. But, that is only the beginning.
Michigan's Vlasic Pickle Soup – This is a quick, savory, hearty main course soup perfect for a camp lunch. The potential variations are endless. It's easy to prepare, and this dill pickle soup seems to taste even better the next day. We picked Vlasic dills as they are locally grown and processed in Imlay City. A perfect Michigan meal.
12 Best Breakfast Places in Michigan's Thumb – The Upper Thumb is blessed with sandy beaches, fun places to visit, and great inexpensive places to eat. We compiled a listing of the top restaurants, grills, bakeries, and bars that offer breakfast. According to Yelp and TripAdvisor's travel sites, these are the top-rated places to go for your morning meal.
---