Coming up into the woods on a bright sunny winter day, I felt like we were invited in to experience something special. In all my time tromping around in the woods I had never visited a Michigan Maple Syrup sugar bush operation.
As a history student in the Upper Thumb, I knew that maple syrup production had been a late winter hunter-gatherer activity since Native Americans walked the Shore Line Trail from Saginaw to tap sugar Maples in the Thumb. The Maple trees tended to grow in clusters from Quanicassee to Caseville. Little did I know that there was one such stand alive and well just outside Cass City.
A Stand Of Maple Spared from the Great Fires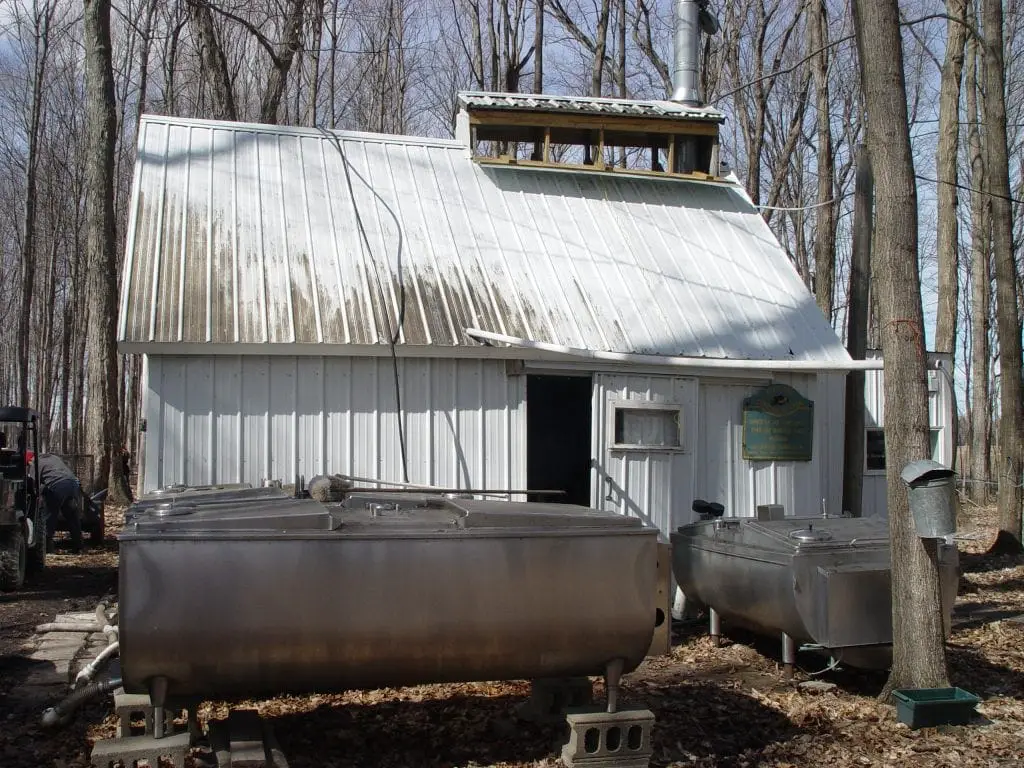 The Great Fires that swept through Michigan in 1871 and again in 1881 devastated the Thumb region. However, it was a twist of fate that the conflagration missed the Battel farm, and it's a 10-acre stand of over 300 Sugar Maples that remain on their farm to this day. After the fire of 1881, George and Annie Battel had the forethought to set aside the stand of Maples from planting or development. A handful of "grandfather" trees are at least 4 feet across and are likely over 160 years old. The majority of the Maples are younger and produce a majority of the sap utilized to produce maple syrup, candy, and sugar.
It Takes a Lot of Sap to Make a Little Sweetness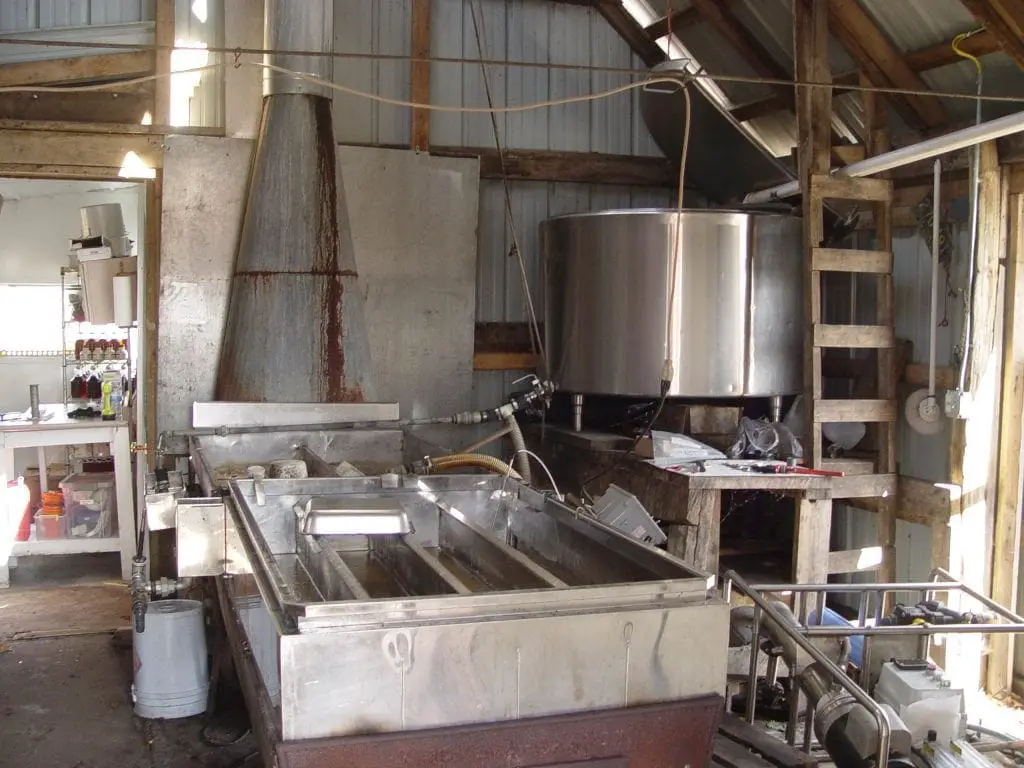 We learned on our visit that it takes about 40 gallons of maple sap to produce one gallon of high-grade maple syrup. Mark Battel and his family have organized and maintained over 400 taps with gravity and a vacuum-fed tube system that fills the collection kettles with pure Maple sap. On our visit, it was a bit of a waiting game in the afternoon until the outside temperature got above freezing for the sap to start to move to the collection kettles. Once collected, the sap is boiled over roaring hardwood fire in a slow but deliberate evaporation process. The process involves a series of heat and filtration steps to render the light amber syrup that we can ultimately enjoy on our favorite pancakes or waffles.
Sweet Maple Products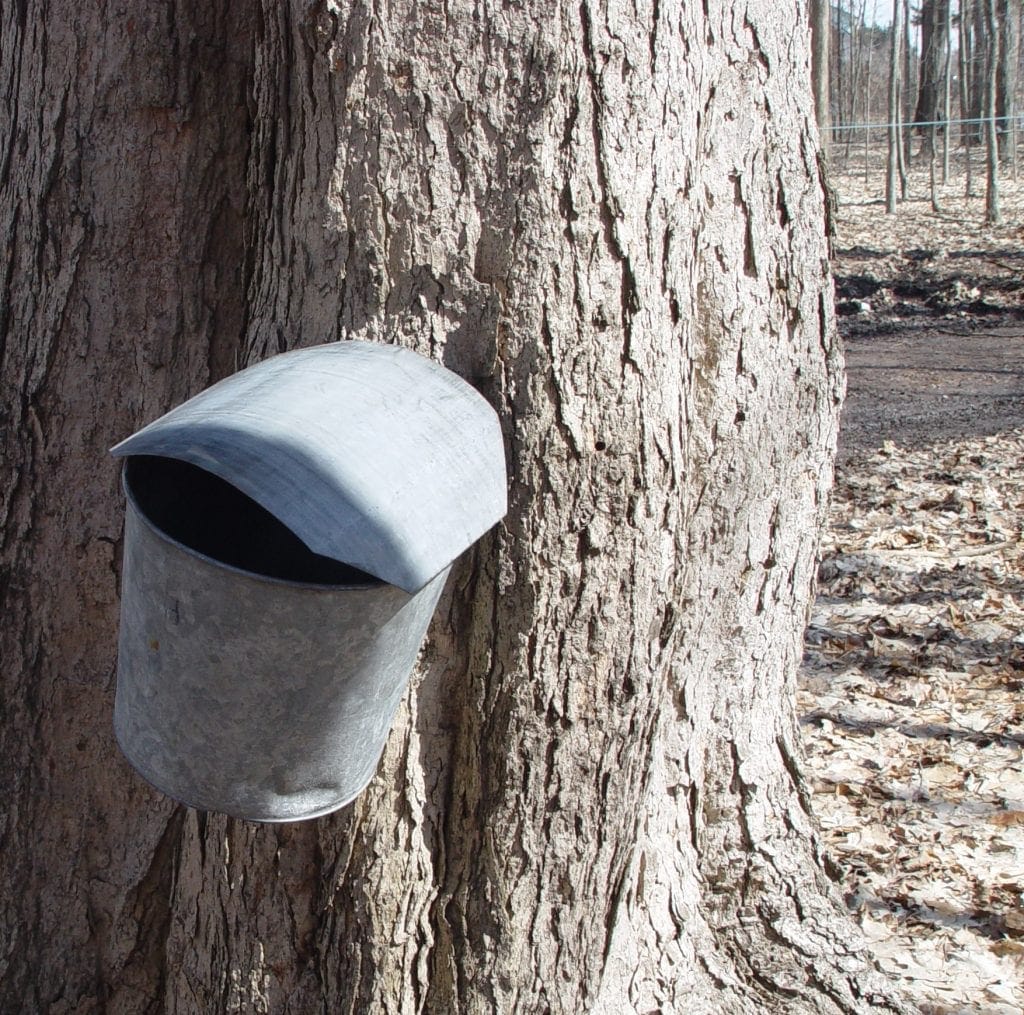 Besides the wonderful light amber syrup, the Battel's also made Maple candy, whipped Maple Cream, and even Maple Sugar. Maple Sugar's granules are about twice as sweet as our favorite white sugar, so you use less. Among the tools and equipment in the sugar shack's boiling room, I spotted ribbons and awards that the family has won over the years of producing high-quality maple syrup. They have been producing syrup for over four generations and welcome Scout troops and school groups to the site on weekends during the short sugaring season.
No More Grades of Syrup, It's All About Color and Flavor
When I was growing up, my parents and grandparents went to a Sugar Bush north of Adrian near the town of Clinton. They sold different grades of Michigan pure maple syrup denoted as Fancy, A, or B. You can still see these old grades designations on some bottles in the store. Those days are gone. Today it's all about the color, flavor, and when the sap was harvested. The lighter amber-colored syrup, which is sought after for table use, is usually collected early in the season and is lighter tasting. While the darker robust tasting syrup sought out by cooks, brewmasters, and bakers is produced later in the season when the sap is less concentrated and makes a darker, richer syrup.
Once opened, Maple syrup needs to be refrigerated and should be used within a year.
Visiting the Battel's Sugar Bush in 2021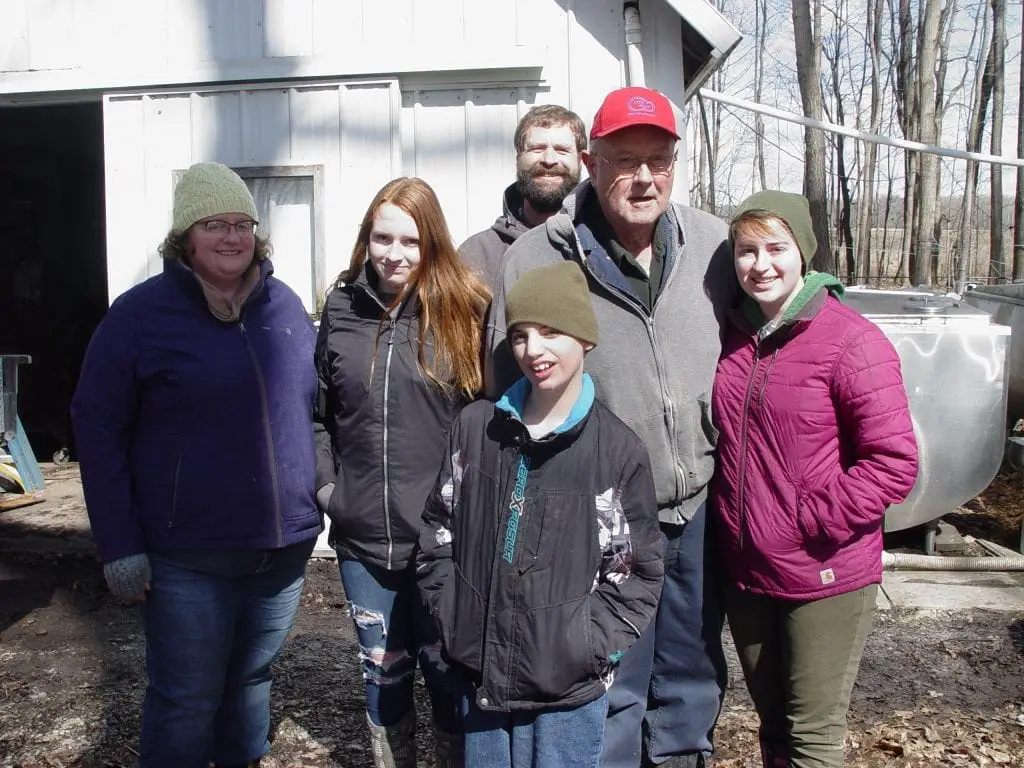 The Battel's Michigan made maple syrup operations typically run from late February to early April. The Battel's can also be found during the summer at Caseville Farmer's market on most Saturdays offering their pure Michigan maple syrup for sale Visitors are asked to call first to be sure they are boiling. This year, they will not be offering tours but the Battels will have a roadside stand operating from 11 am – 4 pm each Saturday. The sugaring operation is located at 7964 Daus Rd. (also known as Ritter Rd.), Cass City, MI 48726, 1.25 miles west of M-53. Look for the white sugar shack in the woods to the west of the brick farmhouse. Park on the road. Email, text, or call Sue at (989) 872-4794 or [email protected] Their website is Battel's Sugar Bush.
---
Related Foodie and Michigan Maple Syrup Reading
---