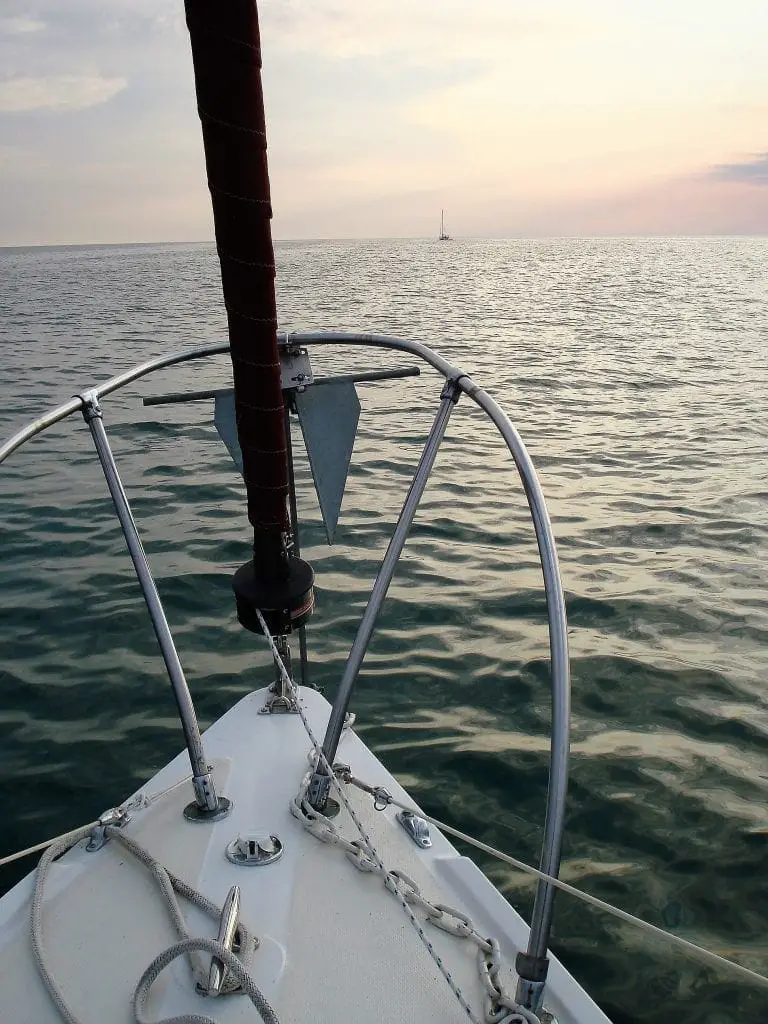 When you have a sailboat the most common question is where have you gone with it. We have taken Trillium, a 1973 Catalina 27 across the Saginaw Bay from Caseville over to Tawas and took a two week vacation up and back to Mackinac Island.  However, we have taken this Good Old Boat on numerous day sails between Caseville and Charity Island. We can get a lazy start after lunch and be back at our cottage in time to make dinner. I love blowing around the Bay on a summer afternoon. I've never tired of it.  Below is a video we did several years ago of a quick jaunt one August evening.
---
Sailing Wherever the Wind Takes You
---
About the Catalina 27
The Catalina 27 has been a popular offshore sailboat since it was introduced in 1971. It was in production for over 22 years and 6,600 hulls have been sold. Affordable, easy to set up and sail. With a little modification it's a fine single handed boat. Good for a very comfortable day sail, weekend excursions, and comfortable and able for Great Lakes cruising. The handling is tender but forgiving.
The first hulls were only available with outboard engines. Later the ubiquitous Atomic 4 inboard engine was added in 1973. By the late 1980s the option for an outboard was phased out. The 27 Catalina has the capacity to sleep six (tightly). Two in the bow's V berth, two in each side of the quarter berths and two on the collapsible table which doubles as a sleeping area. The salon configuration includes an ice box, sink, storage cabinets, toilet and an alcohol stove.
Related Links for Sailing
---