Online casinos in Michigan have seen a remarkable surge in popularity and growth within the realm of digital entertainment. These virtual gambling platforms have woven their intricate web across the vast landscape, captivating players from all walks of life. Amongst this exhilarating tapestry, Michigan stands as a pulsating nucleus, emanating an irresistible allure for avid online gamblers.
Through the recent legalization of online casinos in the state, residents of Michigan find themselves immersed in an extraordinary world brimming with exciting games, lavish promotions, and thrilling entertainment – all enjoyed conveniently from the comfort of their own homes. In our forthcoming discussion, embark on a journey exploring the topic of online casinos specifically in Michigan.
Let's explore the core elements of this unique realm and examine its legal structure, unveiling its unmatched benefits that make it a paradise for those seeking virtual gambling thrills.
Online Casinos: A Growing Phenomenon in Michigan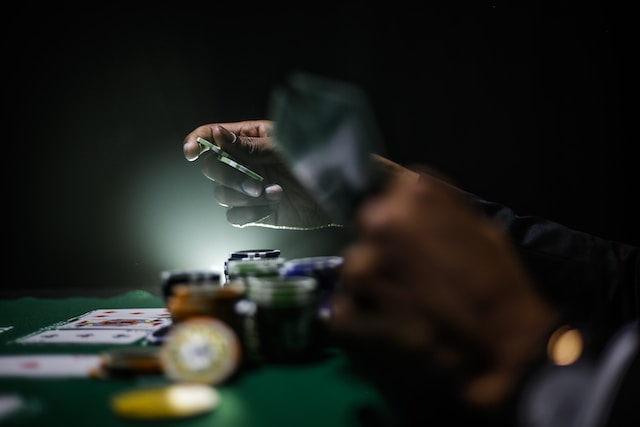 In the realm of gambling, the digital age has brought an extraordinary change, and there's no better example of this than in Michigan. The rise of online casinos has been nothing short of spectacular, as Michigan residents have embraced this new gambling experience. The legalization of online gambling in Michigan has sparked a wave of interest in online casinos, offering players a convenient and easily accessible platform to indulge in their beloved casino games with offers like 50 Free Spins No Deposit. Such promotions bring an additional layer of excitement and allure to the already captivating realm of online casinos in Michigan.
Legalization of Online Casinos in Michigan
Michigan took a significant leap forward in December 2019 when it passed a law to legalize online casinos. This decision established a regulated and secure virtual gambling space, with the Michigan Gaming Control Board (MGCB) taking charge of licensing and overseeing these online casinos. Their main priorities include ensuring fairness, security, and promoting responsible gaming practices. The advantages of this progressive move are plentiful – players now have a protected environment for their gambling activities while the state benefits from substantial revenue through taxes and licensing fees.
Wide Variety of Games and Platforms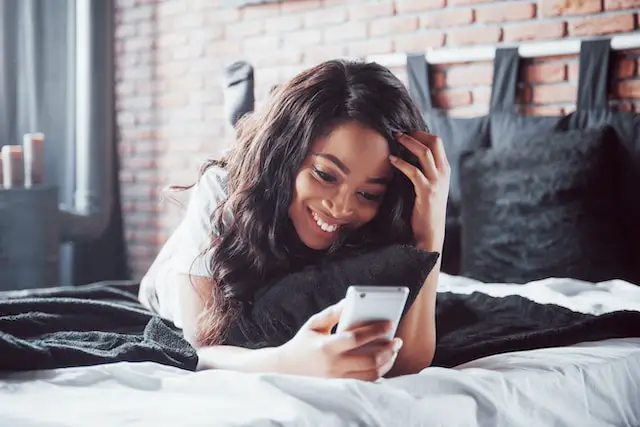 Michigan's online casinos have a wide array of games to suit all tastes and interests. From the timeless classics like blackjack, roulette, poker, and slot machines to different variations and themes, players can find their perfect match. To add to the excitement, online casinos in Michigan also offer live dealer games where players can interact with real dealers via high-definition video streaming right from their cozy homes.
These virtual casinos are powered by top-notch software developers guaranteeing top-quality graphics, smooth gameplay, and secure transactions. Furthermore, mobile compatibility is now a standard feature allowing gamers to enjoy their favorite pastime on smartphones or tablets wherever they may go for ultimate flexibility and convenience.
Lucrative Promotions and Bonuses
There are plenty of enticements awaiting players on Michigan's online casinos, particularly those with an interest in finance and technology. The allure lies in the plethora of promotions and bonuses offered. Newcomers to this realm will be thrilled by the warm reception they receive through welcome offers, which present a multitude of advantages. These include deposit bonuses, free spins, and even coveted no-deposit bonuses. These offerings grant players the opportunity to delve into the realm of casinos and enjoy tangible cash rewards without risking their own hard-earned funds.
Promotions are a never-ending source of excitement for players, from the moment they sign up. These ongoing rewards not only satisfy those driven by financial success but also attract tech-savvy individuals. It's important to note that these incentives showcase the casino's unwavering commitment to customer satisfaction and engagement. In an intensely competitive industry, they play a crucial role in fostering player loyalty and firming up the casino's position.
VIP loyalty programs hold significant value within online casinos. Those actively participating in these carefully crafted initiatives gain access to enhanced gaming experiences. Such exclusive benefits come hand-in-hand with elevated gameplay, heightening the likelihood of substantial earnings. By catering specifically to dedicated players' needs, casinos establish harmonious relationships built on trust, loyalty, and a strong sense of belonging.
The enticing world of online casinos beckons players with its wide range of promotional opportunities and a wealth of financial and technological insights. As players explore deeper into this exciting realm, they discover countless avenues to boost their winnings, all while immersing themselves in an exhilarating combination of finance and technology.
Safe and Secure Gambling Environment
In Michigan, the online casino industry is regulated to guarantee a protected and trustworthy gambling experience. Licensed operators are obliged to follow stringent security protocols that safeguard players' personal and financial details. Cutting-edge encryption technologies, trustworthy payment gateways, and robust privacy policies are implemented to preserve the confidentiality of player data. Additionally, responsible gambling practices such as setting deposit limits and providing self-exclusion options are actively promoted to cultivate a healthy gaming environment while prioritizing player wellness.
Building a Sense of Community
Online casinos in Michigan go above and beyond to foster a sense of connection among players. Through chat rooms, interactive forums, and live dealer games, players can engage with each other and recreate the social ambiance found in brick-and-mortar casinos. The excitement and camaraderie of interacting with fellow players and live dealers adds an extra layer of enjoyment to the virtual gambling experience. Moreover, multiplayer games are available at certain online casinos, enabling friends and family to compete or collaborate in real-time, further amplifying the social dimension of online gambling.
Convenient Banking Flexibility
To cater to diverse player preferences, online casinos in Michigan offer an extensive selection of convenient banking options for hassle-free deposits and withdrawals. Whether you prefer using credit or debit cards, e-wallets, prepaid cards or bank transfers – these platforms have got you covered. With swift withdrawal processing times and multiple currency choices at your disposal, these platforms ensure a seamless banking experience that is both efficient and flexible for all players involved.
Final Thoughts About Online Casinos in Michigan
Thanks to the booming online casino industry in Michigan, residents of the state can now partake in an electrifying virtual gambling experience. With a solid legal framework, an array of game choices, enticing promotions, and a secure platform, online casinos in Michigan offer players a captivating and convenient gaming journey.
Whether it's live dealer games that inject excitement into every moment or slot machines that keep you on the edge of your seat with anticipation, or even engaging poker gameplay that puts your skills to the test – Michigan gamblers have plenty of options right at their fingertips. As online casinos continue to soar in popularity, Michigan remains a dynamic destination for those seeking to delve into this enthralling realm of virtual gambling and immerse themselves in its spellbinding entertainment offerings.