Much of Southeast Michigan, including the Upper Thumb, had been enveloped in an unusual haze as smoke from Canadian wildfires drifted across Lake Huron. One can smell the scent of wood smoke all over Huron County. The National Weather Service issued an Air Quality Action Day Advisory for two consecutive days, warning the residents about the potential health hazards.
The Origins of Smoke: Wildfires in Canada
The smoky situation in Michigan is traced back to the raging wildfires in Quebec and Ontario, Canada. With a favorable wind direction, the smoke found its way across Lake Huron, affecting the air quality in Michigan significantly.
Impact on Air Quality Index (AQI)
The Air Quality Index (AQI) in Michigan was severely impacted by this unexpected event. AQI, a measure that reflects how polluted the air is, has six categories ranging from 'Good' to 'Hazardous'. Smoke from the wildfires elevated the AQI to "Unhealthy for Sensitive Groups" and even reached "Unhealthy" at times.
Understanding the Health Implications of Fine Particulate Matter
The wildfire smoke increased levels of fine particulate matter (PM2.5) in the air. This type of air pollution can seriously affect human health. From causing respiratory problems such as asthma to worsening heart disease, the implications are wide-ranging and concerning.
Michigan's Response to the Crisis
In response to the health emergency, the Michigan Department of Environment, Great Lakes, and Energy declared the affected days as Action Days. They also outlined a set of recommendations for people sensitive to smoke, such as staying indoors, wearing masks outdoors, avoiding strenuous activities, and monitoring AQI regularly.
Areas Affected by Smoke
The action day was applicable to several counties in southeast Michigan. Midland, Bay, Huron, Saginaw, and Tuscola were among the most affected regions.
FAQs About the Canadian Wildfires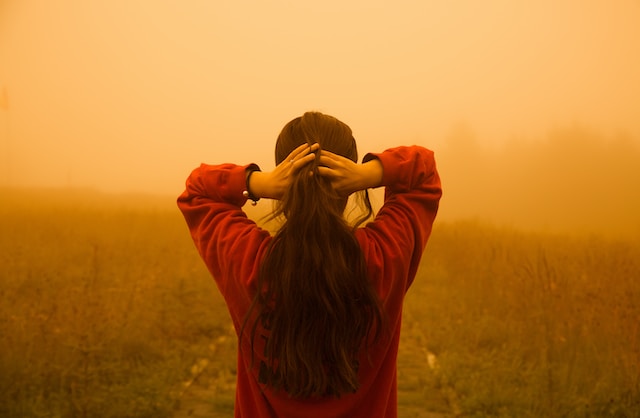 What caused the smoke in Michigan?
The smoke in Michigan originated from wildfires in Quebec and Ontario, Canada.
What are the health implications of wildfire smoke?
The smoke from wildfires can increase levels of fine particulate matter (PM2.5) in the air, which can cause respiratory problems such as asthma and can worsen heart disease.
What measures can residents take to protect themselves from the smoke?
Residents are advised to stay indoors as much as possible, wear masks when going outside, avoid strenuous outdoor activities, and monitor the AQI for their area.
Looking Forward: Projections and Recommendations
Although the smoke from the Canadian wildfires is expected to dissipate soon, the impact on Michigan's air quality has been significant. It's crucial for individuals, especially those with sensitivities, to continue monitoring the AQI and follow recommended precautions to safeguard their health.