About This Story – I work with a small company in Ukraine that has conducted some IT development work for me from time to time. Unfortunately, since the start of the Russian war against Ukraine, I lost touch with my primary contact, whose name is Artem. However, this past week we reconnected, and I asked if he could offer some thoughts on his experience of the war as his town was being overrun by the Russian army.
This is his account of the early days of the Russian war against civilians in Ukraine. It's a gripping account of the initial days of the war in a town north of Ukraine's capital called Chernihiv. Some parts are graphic and emotional. It was translated from Russian. This is the third several reports that we will be publishing over the next few days. 
---
Everyone hello! My name is Artyom. This history will be about how because of the ambition of one crazed person named Putin forces residents to suffer in peaceful cities whose borders are very close to Russia. All of which are under constant shelling from Russian armed forces federations.
This saga all began all around the first half of February. Ukrainian and Western media began to mess up and mislead and cause panic about whether Russia would shortly attack Ukraine. But not one person wanted to believe since the 21st century, and civilized society may solve all problems through negotiations, conclusions, miscellaneous kind documents, etc.
We Didn't Beleive War Was Coming
There were many conversations about this between my relatives, friends, and people close to me, but I did not want to believe it. My grandmother, who lives two hundred kilometers from the city of Chernihiv and is not far from the border of Russia, called me every day for two weeks and tried somehow to prepare. Her training was that in the event of the start of some kind of military action, you need for everything to be in hand ( money, stocks, food, water, medicines, etc. ). On my own, I consider myself a man who always tries to think positively. I tell granny not to escalate the situation, and all will be good.
The First Day Of the Russian War Against Ukraine
On February 23rd, I went to bed early after a hard day's work. My girlfriend had to go to work early, around 5 in the morning, I decided to get up early that day to have time to do some household chores since we started a small repair at home. The alarm clock was at 6:30 in the morning, but for some reason, I woke up before the alarm clock, and was very surprised since I never had a problem with sleep. After checking the time, taking the phone in hand, my phone automatically connected to WI – FI, and I saw a couple of messages from a close friend of mine, and they were not very positive.
A message from my friend looked something like this:
" Buddy, wake up. Do you see what's going on?"
But until the very end, I refused to believe what he wrote to me. I quickly decided to get out of bed and see what was going on around me by picking up my phone. I quickly ran out to the balcony and saw a lot of cars and people on the street. And just a couple of minutes later, a new explosion sounded, which I heard with my own ears. I was in shock and a little panic since I was mentally not ready for this situation.
I quickly got dressed, called my girlfriend, and said that I would come for you and pick you up from work, and we would make some decisions on the spot.
After I got ready, I ran out onto the porch and saw my frightened neighbors packing their things in a panic and ran straight down to their car to get out of the city as quickly as possible. The following phrase sounded from them: "Well, Artyom, it's time to get out of here." This made me panic even more. Further, I went out into the street and saw all the hell that began to happen there. People all get into cars in a panic and drove in an incomprehensible direction. Queues in stores, kilometer-long queues at ATMs to withdraw cash, as it is not clear whether there will be light to use a cashless payment.
I start to speed up my step, and the sirens howl. I ran to meet my girlfriend to meet her faster from work (a working day that never started).
On the way to meet up with my girl, I called my mother to coordinate with relatives.
When I met my girlfriend, she was shocked by what was happening. We decided to return home to collect some things, medicines, money, and everything that might be needed for living shortly.
---
Related Reading From this Young Couple in Ukraine
Current employment in Ukraine. The job situation for young people in Ukraine and the current condition in Kyiv as the nation rebuilds during active combat.

---

Russia Makes Refugees Of Ukraine Civilians – The final part of our four-part story of the Russian war on Ukrainian civilians. Artem and Katya look for shelter.

---

This is the third in the Letters From Chernihiv series. It details the experience of the Russian war against Ukraine civilians. Artem and Katya flee to Kyiv.

---
---
Getting To Safety – The First Days Of The War In Ukraine
After a couple of hours, after we had collected all our things, I started calling all my friends and acquaintances to find out what they were planning. From some friends, I was able to get a lot of support and calm down a bit. But it didn't last long.
Once again, while talking on the phone with my mother, I heard explosions back, and we made a common decision to group together to somehow calm each other and think about what to do next.
The first days there was no appetite at all. I literally could not make my throat swallow. I sat in the kitchen and tried to stick in myself two unfortunate sandwiches that I didn't finish. My feelings took over my body.
My mother lived not far from our house, literally 500-700 meters. We also learned that near their home was a shelter which we stayed at for the next two weeks.
My mother lived with my stepfather since my father had died long before that. Being there was very difficult since I had constant conflicts with my half-sister. We could never find a common language, and I understood that the situation would only worsen daily. We just constantly smiled falsely at each other so as not to spoil our parents' relationship.
The matter was drawing near tonight, and fear and anxiety didn't leave me. On the very first day, by the measure of our cities, It was decided to impose a curfew, which lasted from 20:00 to 06:00. This meant that streets at night would not be illuminated and was getting even scarier.
The Bombardment and Air Raids
And so again, at 02:00 am, we back heard sirens and quickly got up out of bed. Some people sleep on the floor and, in a panic, start to grab all the collected things and run to the shelter.
The night was terrible, I don't wish that on anyone. You just go into the basement, it's hard to even call it a shelter. It was an ordinary school, which had a deep basement. Before that, there was a shooting range for schoolchildren. You did not know whether it would save you from a direct hit by a projectile or not.
There were not very many people on the first night, about 100 people. There was nothing for sleeping. There were several chairs and benches on which we spent our first "unforgettable" night. I slept sitting on a bench, resting my head against the wall and putting the girl's head on my knees.
The only plus of this basement was the soundproofing. She showed herself well, and many shots were simply not heard. However the night passed terribly, my back ached, and it was cold and dirty.
Returning to What Was Left Of Home
After a terrible night, we returned home to go to the bathroom, cook something to eat, and come back because there was a lot of bad news that the invaders were already approaching the city and fierce fighting had begun a couple of kilometers from the city of Chernihiv. The sounds were very loud, volleys, hail, rockets, and aircraft; it was simply impossible to stay at home for a long time. We collected mattresses, blankets, and pillows at home and began to settle down in the basement.
There were more and more people every day. I met many friends, classmates, and classmates, and everyone was horrified. There were also a lot of children with young mothers who constantly screamed from the loud sounds of shells. There was poor ventilation in the basement, it became difficult to breathe, many people simply did not adhere to basic hygiene, and there was an unbearable stench.
I constantly tried to read the news to understand what was happening throughout Ukraine. There was little good news, as the attack was very unexpected. The armed forces of our country decided to fortify large cities for defense. But not all cities managed to build a defense. Such cities as Kharkiv, and Sumy, were very quick to the border, and they were the first to suffer. They quickly fell into occupation, street fighting, the suffering of civilians, and a lot of explosions and casualties.
Day after day went by, and we all thought, when will it all end?
Nerves on Edge in The Shelter
The situation became very tense; we began to quarrel a little among ourselves over trifles. I am not a conflict person at all, but my nerves could no longer withstand the whole situation. I always had a good relationship with my mother and girlfriend, we never practically quarreled, and it has remained so to this day, but my half-sister did not think so. We had a conflict, after which she decided to leave without taking anyone with her and without saying where she was going.
Every day there was chaos in the basement. Many seven also began to quarrel among themselves, shout at each other, sort things out, all this looked, to put it mildly, not very good. People simply did not have the patience to live through these moments, everyone thought that everything would be over in one week, but wars do not end so quickly.
People began to receive a lot of fake news, especially older women and men because they simply do not know how to filter information to distinguish fake from real. They read a lot of non-official sources of information. They could deduct information that looters had already been seen in the city and that they would soon be near us. They ran into the crowd of people in the basement, announced this, and panic began. The news got people anxious, and soon, we heard the screaming and crying of children winding themselves up. Ed Note: To receive the latest news about the Russian war against Ukraine, refer to the Ukrainian Defense Ministry.
After a couple of days, we began to think about our safety in the basement since there was only one entrance and exit. In the event of a shell hit and the collapse of the building, if the exit was blocked, the chance of survival became minimal. We gathered in a crowd and began to look for a second exit, it existed, but it was crammed with wooden boards. We cleaned it, brought fire extinguishers, and in a word, we began to prepare for the worst scenario.
Our Situation in the Shelter Changes For the Worse
After that, the mayor of our city made a terrible decision to make the school where we were a kitchen for cooking food for the military and territorial defense of the city. Many cars with humanitarian aid arrived, and many military men began to hang around the building. As it seemed to all people, it attracted a lot of attention. Everyone began to worry about their lives since this school building turned into a target that it was beneficial for the Russian invaders to bomb. There were several such schools in the city.
A few days later, on the outskirts of the city, the aircraft of the Russian invaders destroyed two schools in which they were assigned to cook food for the military. The victims were more than ten people, of which there were several small children, as well as civilians of the city, who simply hid in the basements. Panic escalated.
As A Man, What Do I Do Next?
A week of war had already passed; I calmed down a little and began to think about how I could help my country defeat these creatures. All levels of the armed forces and territorial defense were occupied. There were a lot of volunteers and people who came from all over the world. The only thing left to do was to volunteer. I started unloading humanitarian aid trucks, weighing more than 40 tons, which arrived every day. It seemed to me that our people rallied and were ready to do anything for victory. 
We stood from morning to evening unloading them and then simply handed them out to people who needed them. But there is one thing, our people also dare to take more than is allowed. Each person was allocated a red pepper, green pepper, and pomegranate box. People ran up in a panic and grabbed several boxes. I just didn't understand this while creating a lot of noise and extras, visible from a bird's eye view. Everyone must get it, but people do not understand this because of greed. 
People Take Advantage and Sell the Aid
After a while, cases of selling humanitarian aid were noticed around the city, which should have been distributed free of charge! But at such a time, some creatures still manage to earn money on this and profit from the city's population. Many thanks to the city's leadership, who tried to resolve such issues quickly and punish these scum. There is simply no forgiveness for such people!
Every day more and more depressive news appears thoughts about when this all ends, and why we deserve everything, peaceful people who never nobody wanted to come to harm.
The War Become Danger Close
Explosions were constantly heard on the outskirts of the city. However, at one moment, when we returned from the house to the shelter, an explosion was heard only 500-700 meters from us. There was no siren, no accompanying projectile sound to give us time to hide. We plummeted to the ground, dropping all things since the explosion sounded very close to us. A percussion wave took out windows in a neighboring home, but thank God we didn't get any injuries.
When realized that everything was quiet, we got up and went back to the basement. We were shocked and started to think about going somewhere, away from these places from these cities. Hide from the sound of sirens and explosions, planes that destroyed everything in their way. Was yet such a situation.
A Moment of Calm At the Shelter
On calm mornings I always went out into the street from the shelter to breathe fresh air. Men, women, and children are standing by me. It was suspiciously quiet; everyone stood relaxed after another severe night. Five minutes later, there were sounds of gunfire from a machine gun somewhere in the city. However, we stayed where we were, not giving it much thought. Everyone thought that our territorial defense found marauders and just shot them. But here next to us flies stray bullet that everyone heard and in a panic, everyone starts to break into one entrance, fall, break their knees, elbows.
I am constantly in touch with my close friend, Kostya. They live outside the city. He and his family recently finished building a house that took them seven years to complete. He only completed the finishing touches a month before, and then the "Russian world" overtook them.  
Outskirts Cities Suffer On The First Day's Military Action
I started to warn him about getting away from these cities since he has a car. Also, were attempts to leave family, even managed to collect several times things to load into the car, but adults will decide on this much harder than the young. They can not leave their native house; they beg him to stay. 
Sitting in the shelter, more and more of us are enveloped in panic and fear about big crowds, attempts somewhere to go, about the fact that a shell will fly in and we will all die under the rubble.
We slowly started moving into the house as the house was quieter, but the sounds of explosions were audible. Very loudly, to such a degree that it was impossible to sleep. Gradually, the city gradually lost water, electricity, and gas utilities from the constant shelling. The store shelves started to empty. The only thing that remained was the most expensive products that you simply didn't want to spend money on, but didn't have a choice.
The shops were only open for several hours a day. Queues started forming at 6 o'clock morning. We only did this a few times. Just work every day in different shops, in different parts of the city, and you just could not know what day it would open that or another store near you. Standing in line for two hours, under shelling because I didn't want to starve to death, we managed to buy leftover food that remained there. There were no bread, sugar, or cereals too. I had to take sweet straws, some biscuits, and some kinds of canned food; it was all left in the store.
How To Escape the City
Last night before we left, we had a frank conversation with my friend Kostya. Since some villages were occupied along the highway to Kyiv, we needed to search for a way to bypass how can we get out of the city. We are lucky that an acquaintance young woman shared with us the route they just drove a couple of hours ago. I shared this route with Kostya, and he told me, " Come on, try if we live until the morning."
That last night was a living hell. We slept with a girl under the leader's table walls if happened would be in an explosion so that we would not be hooked by fragments or cut into pieces from broken glass.
Air Raids Every Night
In the last couple of days, Russia began to fly actively aviation and bomb everything in its way. And this night was the same.
All night long, under howl sirens, we lay hugging under the table and prayed that we would just survive until morning and leave. I opened my eyes and looked into the reflection mirrors and folding such the feeling that it's day outside, with strong explosions and glow. This was the plane that bombed residential quarters of our cities and their outskirts. Aviation at night, it most terrible what maybe only be, the heart just goes to the heels.
At 5 am, I woke up from a call from Bones, which yelled into the phone, "I have at night bombed neighboring street, plane threw off bombs and all around exploded. I'm already packed and coming for you."
We woke up in a panic, and for a long time, we could not decide whether to go or not, now will explain why. Throughout the first three weeks of the war, people tried to escape from cities. However, there were many cases when people were blown up by mines or they were just shot trying to escape. 
The Urgent Moment to Move 
The Russians moved in with tanks, killing men and families with children. The city's leaders did not recommend leaving, if you did it was at your own risk, as green corridors in our area simply did not exist. But there was no choice, and we decided to do it anyway. Kostya drove right up to our house; we collected things thrown into the car and started saying goodbye to our parents. Mom began to get very worried and sobbing for something we calmly arrived. We suggested they come with us, but they refused.
We could not relax.  It was too early because ahead of us was waiting for a long and terrible journey into the unknown. We had very little fuel. Perhaps enough for 100 kilometers, we hoped to find a gas station, albeit a high price for fuel.
As we were leaving the city, we saw a huge number of cars that moved along the route we were taking. On the roads were huge traffic jams that reached 2-3 kilometers at checkpoints to check cars on prohibited for movement things, weapons and documents confirmation personality.
We Came So Close To Disaster In Our Travels
The car was old, and we had to hope for a miracle before they took us to safety place. Standing in traffic, advancing gradually forward, closer to the checkpoint, Kostya says: "The car starts to boil, the temperature the mark just rolls over … ".
We were shocked; we thought we had thought that everything but our arrival was doomed. Soon we thought of a solution, to push the car by hand, about 1 kilometer. We pushed with her hands to the checkpoint. People thought we were out of fuel and wanted to help us somehow. But the reason was that was a broken cooling fan. When the car was in motion, it was cooled by a cold wind. However, when we were at a stop and went near the checkpoint, she started boiling. But, thank God, everything we got along could continue our journey. We drove some incomprehensible roads. One was only a field and a bunch of cars.
The drive was very scary, with constant thoughts that maybe someone would jump out of the bushes and throw stuff in the car like a tin can. Or make a bad call and head in the wrong direction, and stumble upon the Russians at a checkpoint. Everyone, it was scary. We rode and prayed for us to be all good.
So Close to Kyiv and Its Relative Safety
Approaching Kyiv, we were stopped at a roadblock; the queue was just huge. We stayed for about 4 hours. During this time in the traffic jam, we saw some explosions. Something is burning; something started a shootout.
Further going around Kyiv, we missed the turn we needed, losing two more hours to return to the road we needed.
We understood that one day we would not have time to come to safety place since the path took very much time. We met along the way very many cars that " Children " was written, but even such inscriptions did not stop Russians, and they could just take and shoot the car.
Having lost the right way, I started looking contact people I knew to find out maybe someone was traveling at the same time with us, and they knew the more exact route. And yes, I'm lucky I found a familiar from university, which rode somewhere near us, and he prompted me, said what they this is not the first time they have traveled this route, that's all ok, don't worry.
After A Missed Turn, We Make It Back
We managed to find the right way, and we got on the road and continued. On the way, in the settlements passing by us, we saw much burnt-out equipment of the invaders. We saw several lying corpses covered with blankets, only hands sticking out. It was terrible to see, and we could not calm down.
In one day, we managed to travel only 200 plus kilometers, which in the usual time can drive for a few hours.
Finding Lodging As A Refugee In Your Own Country
The night was falling, and we needed to search for housing and stop somewhere for one night. The curfew started at 20:00, and all traffic just stopped. We late thought about searching for housing, all options we called were already full. We managed to find a place overnight stay in a hostel from the culinary college. The place was terrible, cold, with beds without mattresses, cold water, toilet outside. We just had to endure its 5-6 hours to spend the night and continue our journey. Wake up in the morning, we understood what started to get sick, and this could not please us in such a situation. At 6 am, we continued on our way. This day has been a lot calmer because there was no active combat. We didn't see any action along the way. 
We tried to find accommodation, with an adequate price and terms. We thought that the next day, we would get to our destination. But because of the big traffic flow, we couldn't get to the place destination, and we had to stay in some village, not far from the regional center, the city Chernivtsi. We were surprised at how warmly we were greeted, fed, watered with hot tea, and provided a free overnight stay.
No Place To Stay At Any Cost
We were looking for housing, but there were simply no places anywhere. Everything was occupied, and the prices were huge. Somewhere in the western parts of Ukraine, my friend Kostya was an acquaintance with someone who was able to accommodate us for several days until we could find our accommodation. We called many options over 2-3 days, and unfortunately, everything was already full. 
Support This Series Letters From Chernihiv With Your Donation
This will fund two young people who are refugees in their own country. Katya and Artem are offering us stories about the War in Ukraine for Thumbwind. We are paying them for their accounts of the war and the horrors they experience. They will use the funds to pay for living costs as refugees in their own country as they are displaced from their hometown of Chernihiv, which was occupied by the Russian Federation Armed Forces.
About The Authors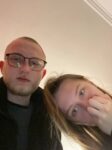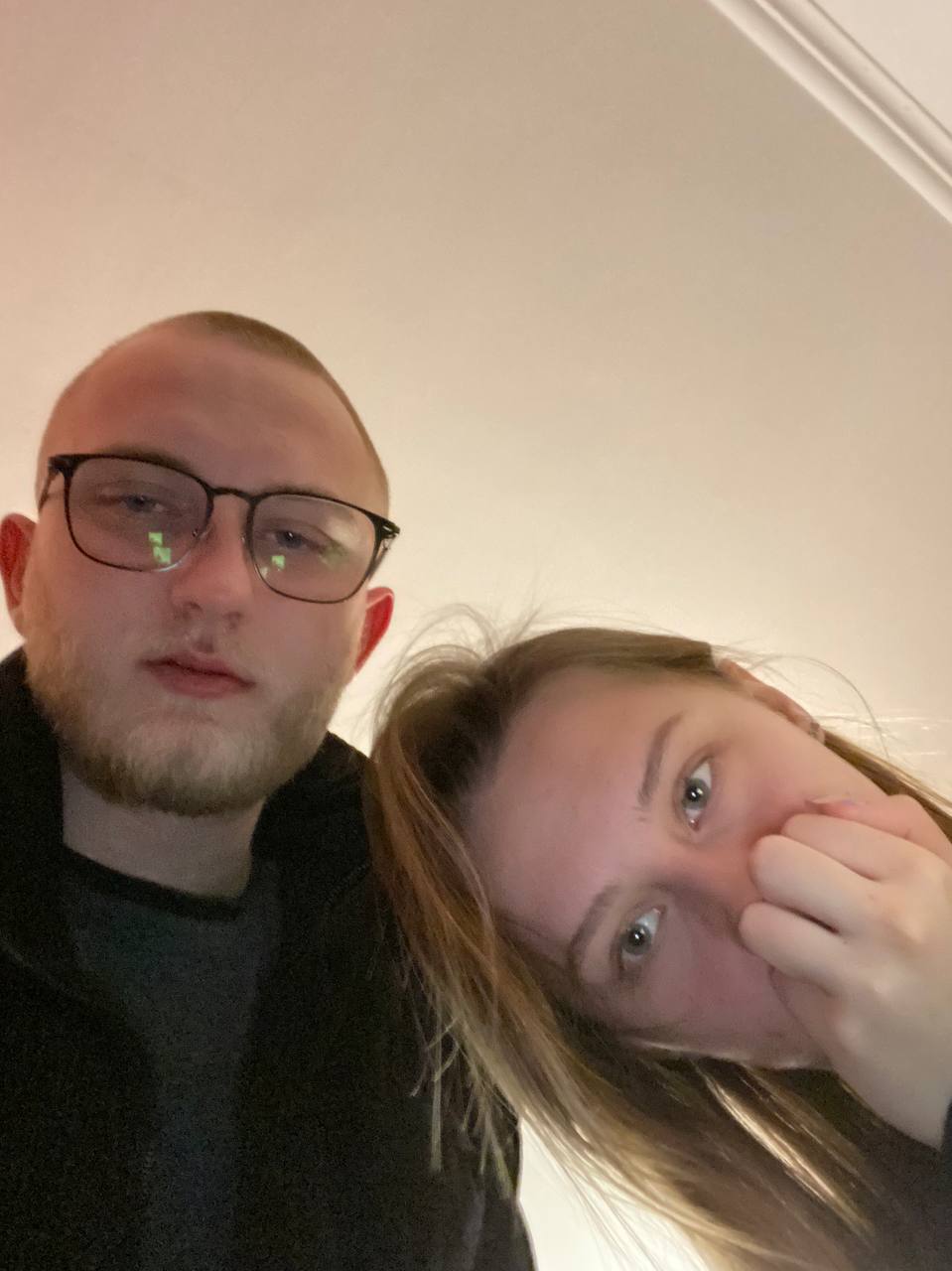 Artem is from Chernihiv. He is an IT and marketing specialist. Katya graduated from Taras Shevchenko University with degrees in elementary education and art. Before the war, she worked as a barista in a cozy coffee shop in the center of Chernihiv.