Sebewaing is a charming small town in Huron County on the shore of Saginaw Bay in Michigan's Thumb. It's a wonderful place to explore and shop. We found five neat things to do in and around Sebewaing Mi that are worth a look if you're in the area for a visit.
#1 Shop in Sebewaings Little Downtown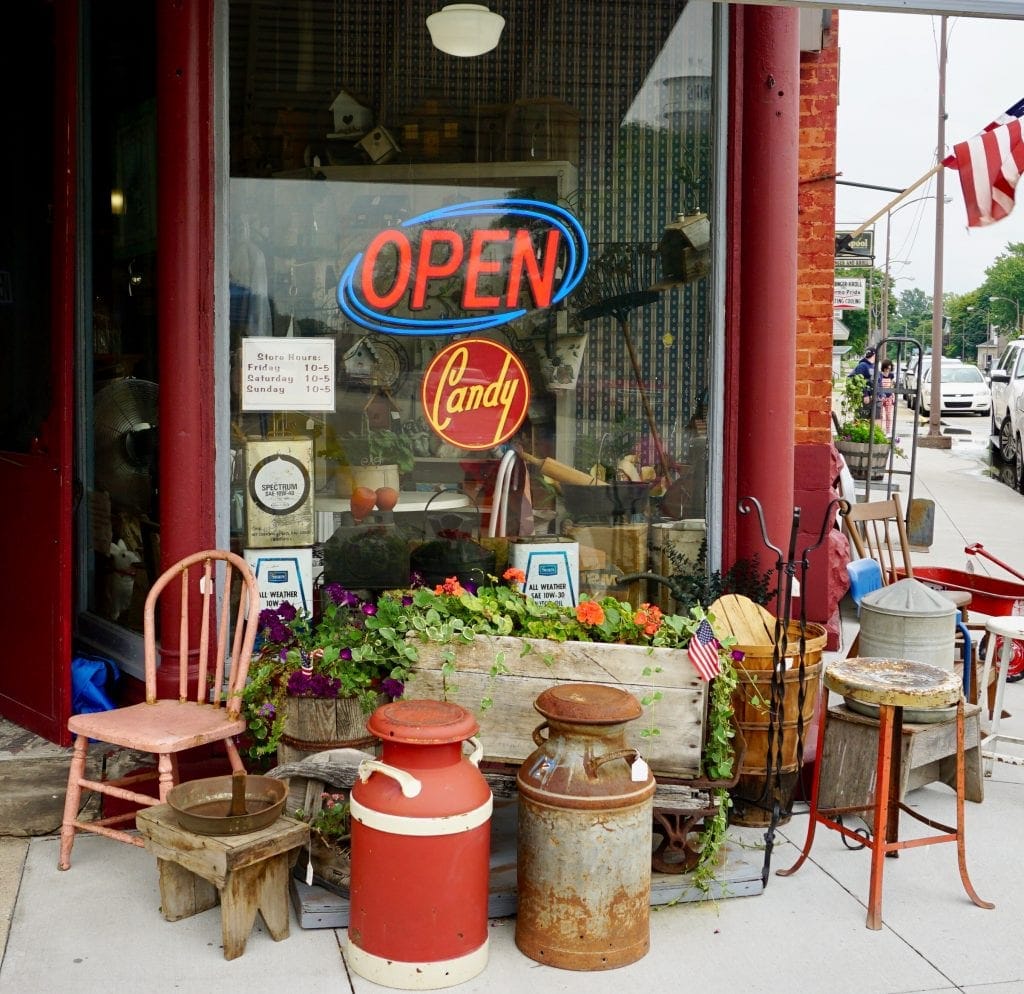 Sebewaing is one of the oldest settlements in the Thumb. It was first established as a mission among the Native Americans of the Ojibwa Tribe who lived in the area for generations. Today the downtown area hosts several little shops and antique and collectible Sebewaing, mi stores that are always interesting. On weekends during the summer, we like to park the car and walk across the Sebewaing River bridge to visit each shop. We always save the antique store for last.
#2 Tour A Michigan Sugar Factory in Bay City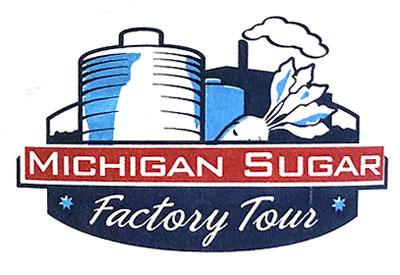 The Michigan Sugar Company's plant is Sebewaing dominates the skyline. It would be neat to see inside the factory when it's in operation. However, the company is only offering tours at its Bay City plant, a 40-minute drive from Sebewaing. The current Covid-19 pandemic has halted tours at the Michigan Sugar Company's Bay City facility. However, when it reopens, those adults 18 and over can see the inner workings of one of Michigan's sweetest industries.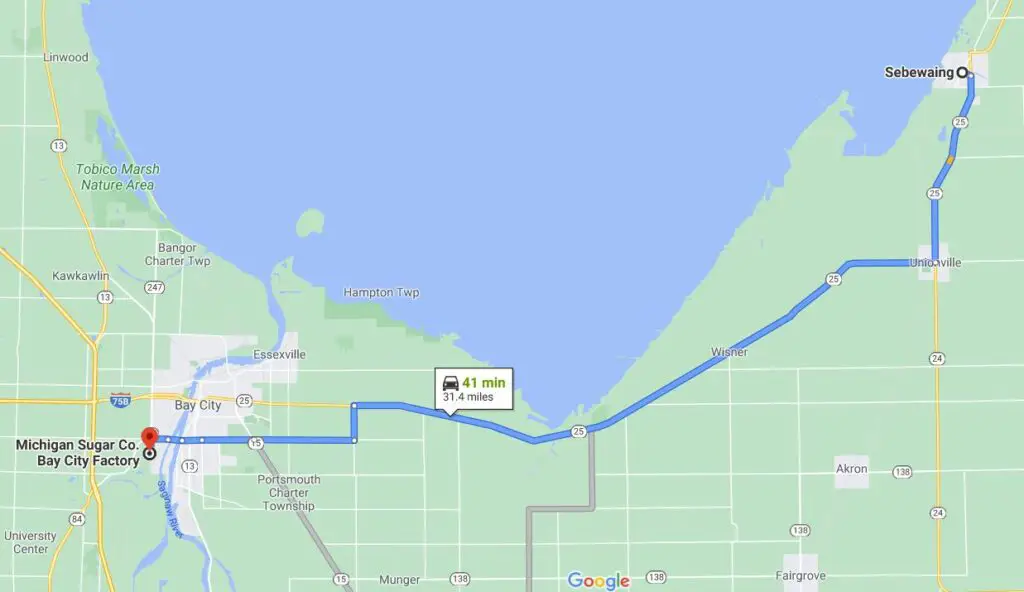 Michigan Sugar Company's Bay City factory was built in 1901 and was incipiently named the German-American Sugar Company. Tours with up to 10 people take approximately one hour. We were told that the tour includes some stairs and about 1 mile of walking. More information about the tour and how to sign up for on is available on Michigan Sugar Company's website for factory tours.
#3 Enjoy the Vistas and Wildlife at Fish Point Wildlife Refuge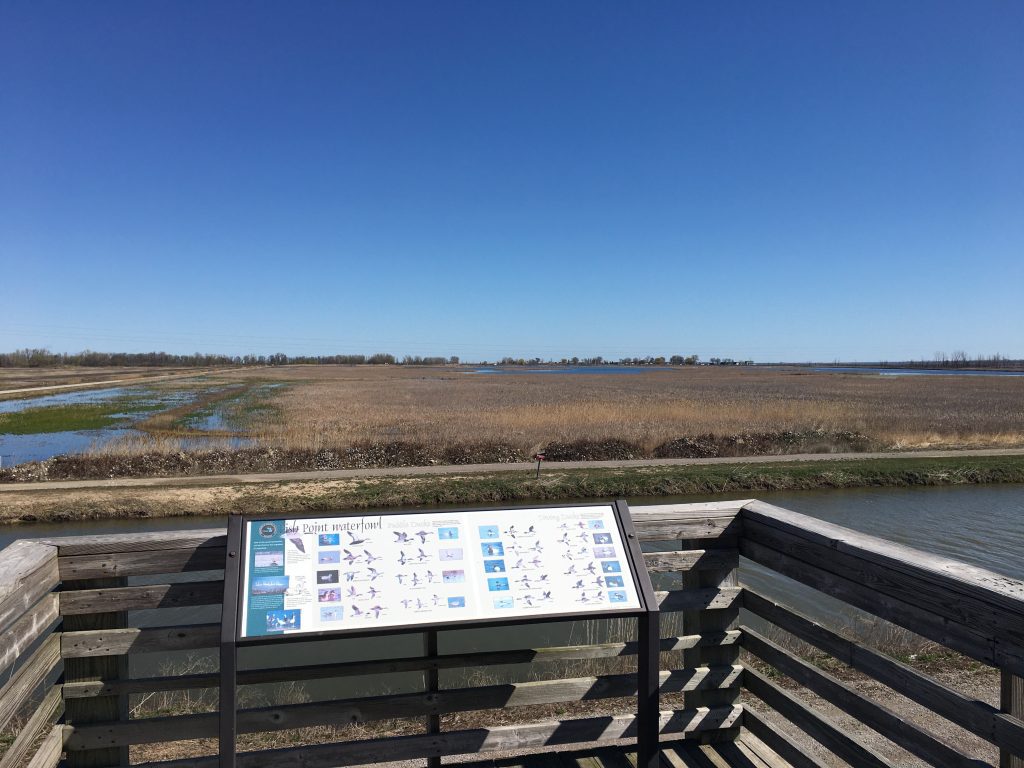 Known for birders' ability to get up close to wildlife and offer amazing views, the Fish Point Wildlife Area is a large sanctuary with high bird and wildfowl populations. It's only 10 minutes from Sebewaing. With over 3,700 acres of land and includes about seven miles along the Saginaw Bay shoreline.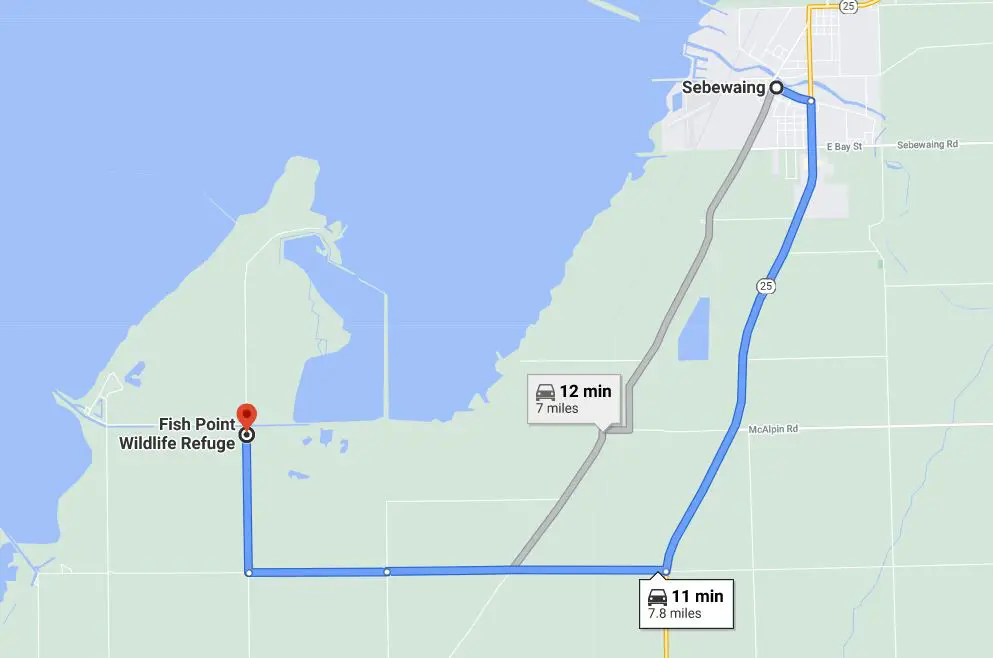 The Sebewaing FFA (Future Farmers of America) established a nature trail to hike and erected interpretive signs at the Fish Point Wildlife Area in the 1970s. This 1 1/2 mile trail begins at the observation tower and continues along the dike tops of the wetland impoundments managed for wildlife. Interpretive signs are located along the nature trail. The Fish Point Wildlife Area includes a wildlife and waterfowl observation tower and a wetland restoration project. The trail is closed during the hunting season.
#4 Take an Ice Cream Break at the Sebewaing Dairy Barn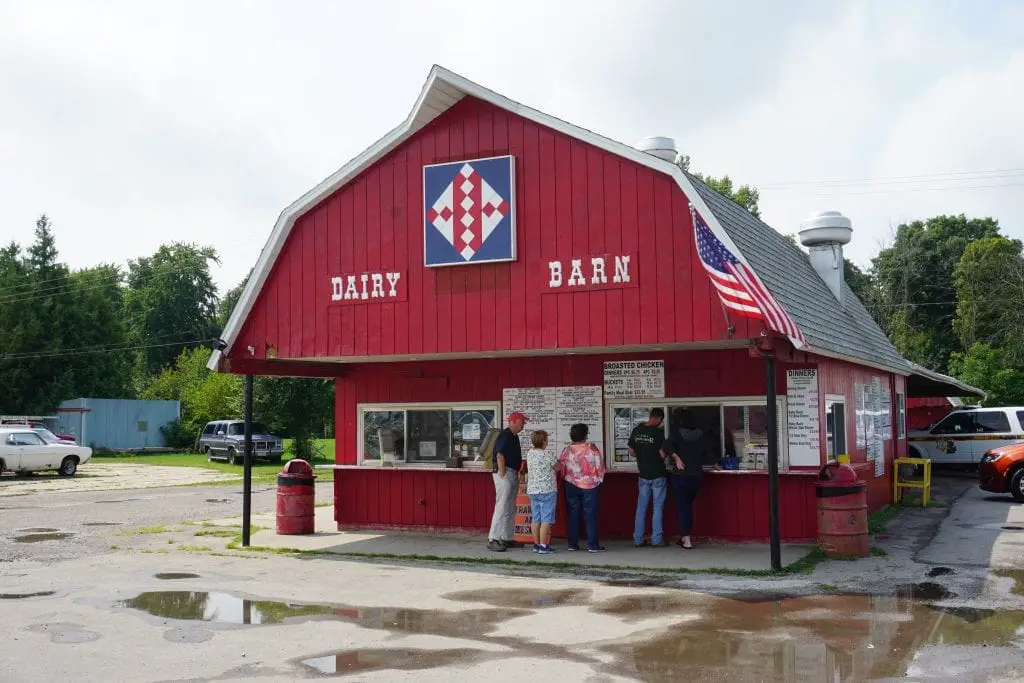 The Dairy Barn along M-25 is a beloved local hang-out and the go-to place for a quick lunch. It has 26 flavors of soft serve and over 15 hand-dipped flavors only open during the summer season. You can order a malt, flurries, and even a real banana split. Hungry? Get burgers, footlong hot-dogs, coney dogs, steak sandwiches, and their famous fresh perch basket.
#5 See Some Strange and Unique Roadside Attractions Near Sebewaing Mi
Near Sebewaing, along M-25, you can see some unique and sites and attractions that make you do a double-take. "Did I Just See That?" Checking out unusual sites is one of the things to do near Sebewaing Mi.
Starting in Unionville, we just have to circle back and take a look. This GMC truck was behind a bunch of faded storefronts in Unionville. I think one of the buildings was used to store classic vehicles. My best guess is that this is a 1950 GMC 350 Dump Truck. It was almost like I was indulging my inner child who wanted to stop and take a look at just about every strange site during our family vacation trips in the 1960s. Seeking out roadside attractions is one of the fun things to do in the Upper Thumb.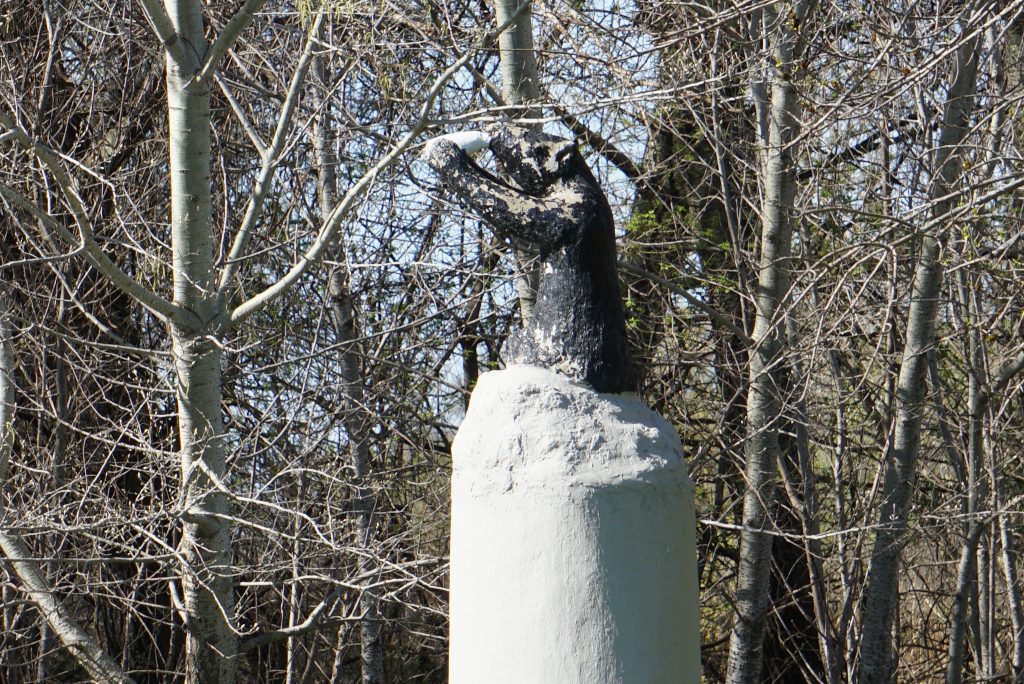 Next in Quanicassee, we Jenny the Beer Drinking Bear. Frank Vanderbilt placed a statue of Jenny near his former resort's site. It can be seen today as one of the Thumb's roadside attractions. It's one of the neat roadside attractions located near the Bay Shore Bar in Quanicassee, Mi. It's a part of the lore at the base of the Thumb of Michigan.
Last is the strongly satisfying car fountain at the Bay Shore Grill. There is nothing like a good time stuffing a water hose through an old car to make a huge roadside attraction along M-25. The folks at Bay Shore Bar & Grill did just that. It's unusual enough to stop and take a look and click a selfie.
#6 Visit The Lockhard Museum and Historic Sites
I'm a bit of a history nut and seek out historical sites and markers when we are traveling. After Port Hope, Sebewaing is a great place to find many historic sites and markers.
The Lockhard Museum and historic site is a small campus of a former Lutheran Mission built in 1849 for teaching the gospel to the American Indians. This museum is open the first Sunday of the month from 2:00 pm to 4:00 pm, from June through September. It is also open several times during the Michigan Sugar Festival in Sebewaing and on Memorial Day.
A replica of the tiny log chapel that was built in 1845 near the Chippewa village near Shebahyonk creek on Wild Fowl Bay. (Today, this site is thought to be the state of Michigan's Sumac Island Access DNR Site at the end of Pigeon Road) The missionary, Rev. J. F. Maier, brought lumber by ship from Bay City, and the house was constructed in the summer of 1849. It was considered one of the first finished lumber homes in Huron County. The mission ran until 1854 when the Tribal members left the area and the Thumb region. In the 1950s, the structure was moved to its present location and restored by Charles F. Luckhard. It was declared a National Historic Site at Sebewaing Mi in 1972.
#7 Camp at Sebewaing County Park
This popular camping site is located on the Sebewaing River. This park offers 54 large RV full hook-up sites and 10 tent-ready rustic sites. Situated on 40 acres with 20 acres with three shoreline forest trails to explore. Kids will enjoy a great playground area with a teeter-totter, slides, monkey bars, and a sandpit that is perfect for bringing those old Tonka truck toys out to play.
While there is no beach area at the park, the Sebewaing Mi Harbor Marina is located just across the river. It is perfect for bringing your boat and renting a slip for the weekend or week playing on Wild Fowl and Saginaw Bays.
sebewaing, mi weather
Related Reading About Things To Do Near Sebewaing Mi