Over the years I've encountered numerous folks from Southeast Michigan who have fond memories of heading to Caseville Beach. It's close enough to Southeast Michigan that it's a perfect Michigan Day trip for the family. However, today with everyone sharing every minute of their day Caseville County Park Beach is one of the most posted spots on Social Media
A Mini Daytona Beach of the North
The park's waterfront offers a large sandy expanse with plenty of room to build sandcastles, play touch football, rent kayaks and swim the day away. Its proximity to the large campground and short distance to town means it's frequented by many visitors. It's considered the place to swim in Caseville. It's one of the most Instagram, Twitter, and Facebook Selfie spots around.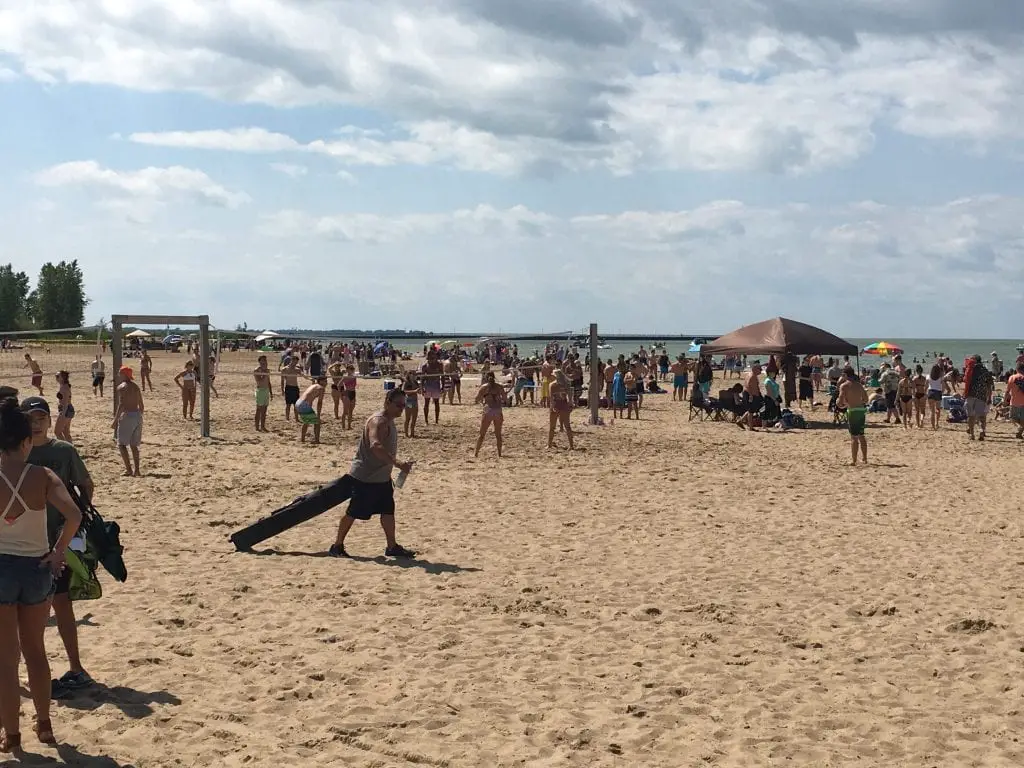 Caseville County Park is Vista of Fun, See and Be Seen
While you can't drive on the beach you can park close enough to get a great view of sunsets or the fireworks shot off the Caseville breakwater pier on July 4th. During the annual Cheeseburger festival, key events such as the cardboard canoe race and the sand sculpture draw large crowds. If you're hungry there is a lunch stand that offers some of the best French fries around.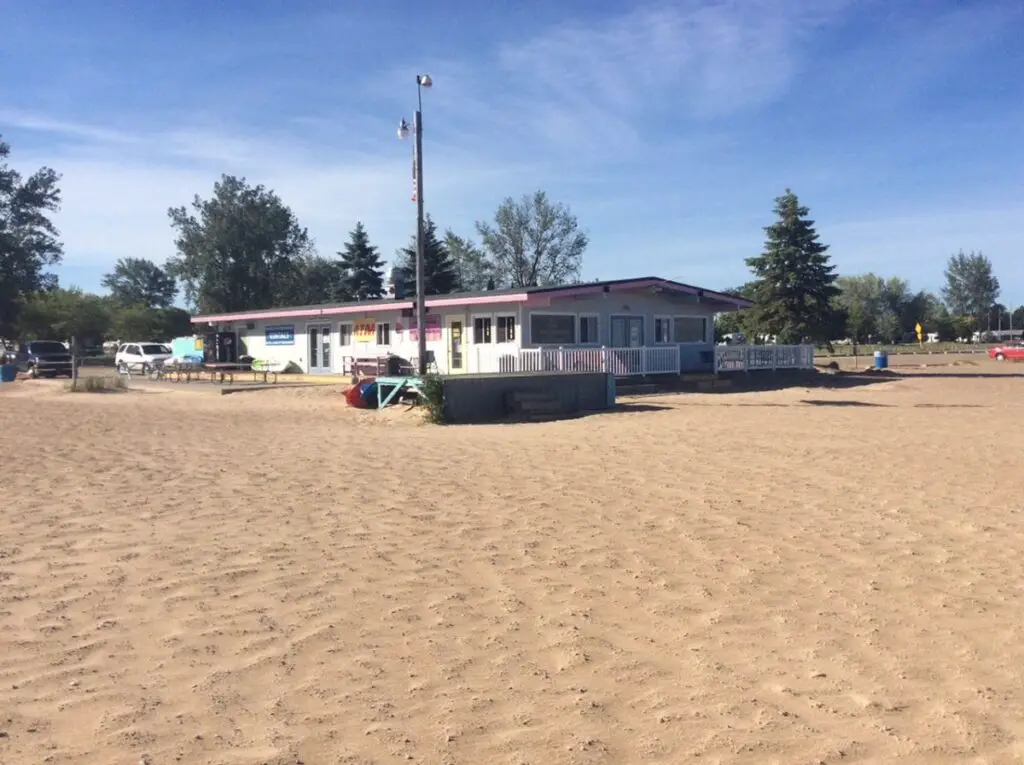 A Busy Beach Close to Everything
Being an ideal place to swim in Caseville, the beach is only a portion of this large city-side park. Caseville County Park sits on 40 acres, it hosts a large full-service campground with large portions of it covered with a tree canopy.
Caseville Beach on TicTock
Caseville beach is also the ideal spot to watch fireworks in Caseville. There is plenty of parking or you can walk to the park from anywhere in town.
Many campers bring their boat along as launch ramps are available at the nearby marina, as is fishing off the Caseville Pier. The park also features pavilion rentals and offers a few prime beachfront sites. The park also has an open-air theater that provides live entertainment during the Ribstock BBQ competition in June and the Caseville Cheeseburger festival in August. Once there you can reach all attractions by foot or bike as the city has sidewalks throughout.
Related Stories for Caseville County Beach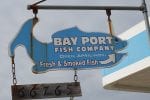 Bay Port Fish Sandwich Festival – If you're in the Upper Thumb the first weekend in August, head to Bay Port. The Bay Port Fish Sandwich Festival is the granddaddy of them all and it kicks off the August festival season. Since 1978 folks have come in and lined up for a fish sandwich that "takes two hands to hold one."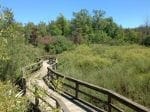 Huron County Nature Center – The Huron County Nature Center is located midway between Caseville and Port Austin. The wilderness arboretum offers over 120 acres of woods, dunes, marsh connected by an intensive trail system. The center now has a mountain biking trail. This offers a glimpse of the upper thumb as it appeared 100 years ago.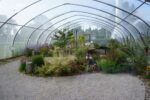 Port Austin Butterfly House and Gardens – The Butterfly House and Gardens give you a chance to see various Michigan species of butterflies up close and personal. The 30×50 netted house and surrounding gardens are beautifully landscaped and many of the plants are identified. This area also offers parking for overflow crowds during the Farmers Market on Saturdays.
Caseville's Union Memorial Statue – The Pedestal Inscription of the Caseville statue reads – 1910. Dedicated to the living and dead soldiers of Huron County 1861-1865. Erected by the patriotic citizens of Huron County under auspices of Nancy Smalley Circle No. 7, L. of G. A. R.