If you are from Southeast Michigan, Caseville's Cheeseburger in Caseville festival kicks a great final fling of the season. The festival is late summer, a fun-filled family event with plenty to do and see. However, there is only so many grass skirt, trinket stands, and cheeseburgers that one can handle for the multi-weekend event in Caseville, Mi. So what else is there to do in Michigan's Upper Thumb? Here are some suggestions if you, or the kids, have had enough fun with the parrot head life.
#1 Tour a Michigan Wind Farm


The entire Thumb is a recognized regional leader in renewable energy. In addition, DTE may offer tours of local wind farms during festivals and special events. Watch for schedules in festival events and get a chance to get up close to these enormous wind turbines. Alternatively, you can check out our Michigan Wind Farm Map to see where local wind farms are in your area.
#2 Go Karts at Key North in Caseville Mi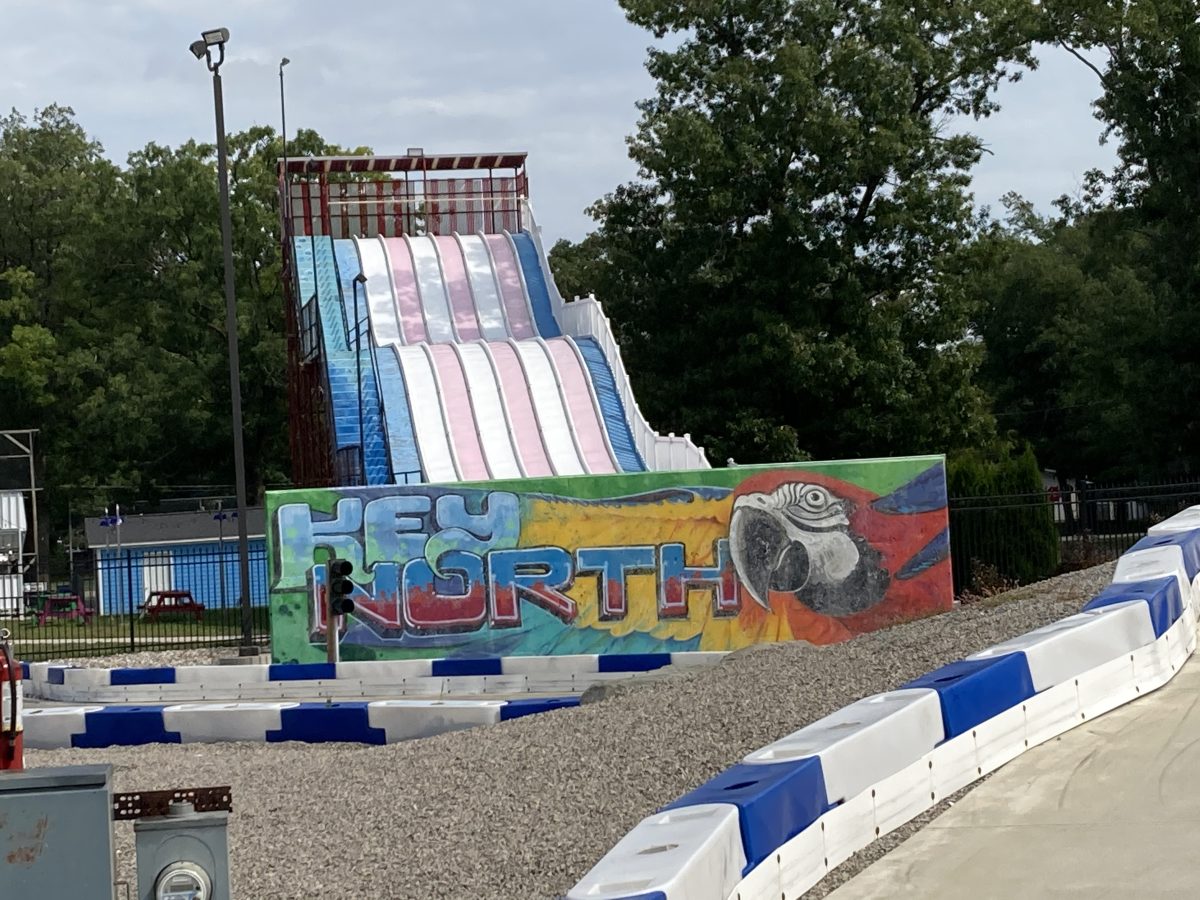 Key North offers classic fun and great photo and video opportunities. The whole family or friends can race on a huge go-kart track. Great for working off that extra cheeseburger and fries. Located on the south side of Caseville toward Bay Port. Open Mondays through Sundays from 11:00 a.m. – 9:00 p.m. (989) 856-2170
#3 Cruise to Charity Island From Caseville Mi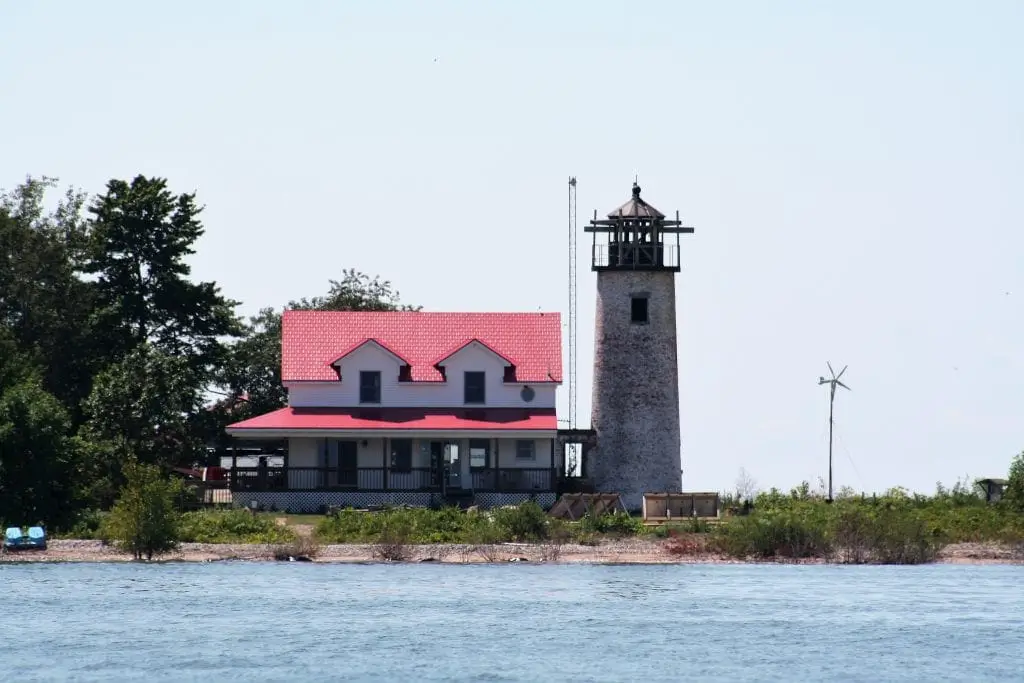 This summer, a tour boat cruises the southern shore of Saginaw Bay. This summer, the 50-foot "Lady of the Lakes" operated by Captain Tom of Explorer Charters Cruises will have several cruising options. In addition, explorer Charters offers a 2.5-hour sunset trip around the Caseville area and a 5-hour picnic trip out around Charity and Gravelly Shoals lights. This is an excellent opportunity to get a different perspective from the water and visit an island that few have ventured.
Explorer Charters also offers other charter cruising opportunities. Explorer Charters can be reached at (989) 550-1234
#4 Paddle A Kayak to Turnip Rock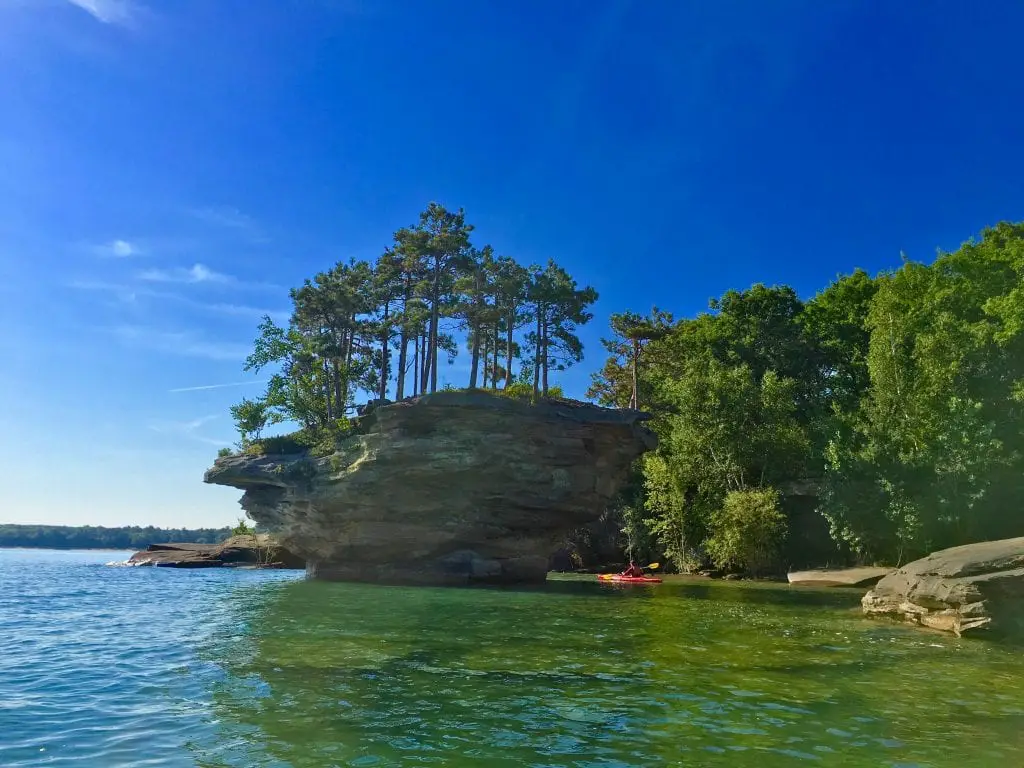 If it's a calm day with little or no wave action, rent some kayaks in Port Austin and paddle east to Turnip Rock or explore the formations of Broken Rocks west of the harbor. Both water trails are relatively easy to do and offer some incredible scenery. Turnip Rock can only be seen from the water so bring your waterproof camera for some great shots.
Paddling to Turnip Rock is one of the top tourist attractions in the Upper Thumb; for hints and how to make the most out of your own kayaking adventures, see Paddle to Turnip Rock, 7 Things to Know.
#5 Go Carts in Port Austin And Caseville Mi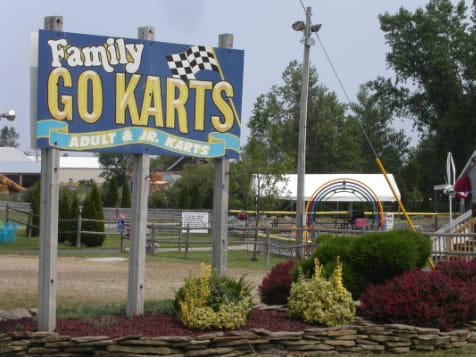 The Upper Thumb now has two full-featured go-kart tracks. In Port Austin, the track is significant, and it's ideal for a taste of real racing. You can take the little ones on a full-throttle ride around an excellent winding track as an adult. Check out Family Go Karts in Port Austin (586) 630-2014, south of town off of M-53. In Caseville, Key North Mini Golf and Family Fun Center, (989) 856-2170, sports the largest track in mid-Michigan. With 15 new karts and some two-seaters, mom or dad can drive the youngsters around too small to do it themselves.
#6 Miniature Golf in Port Austin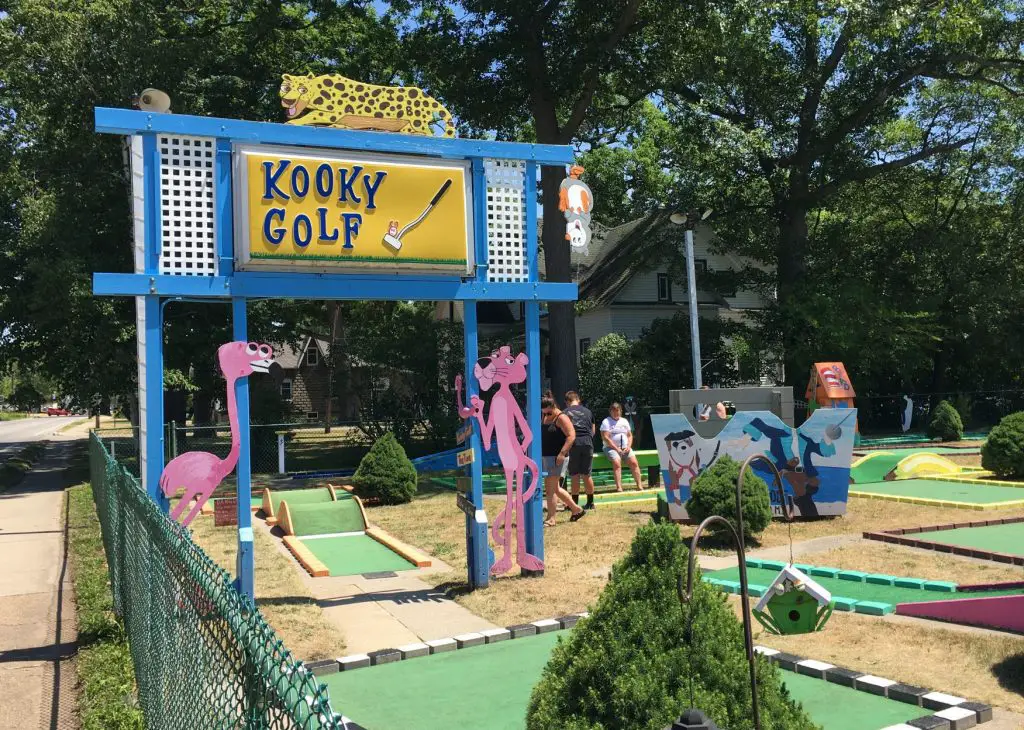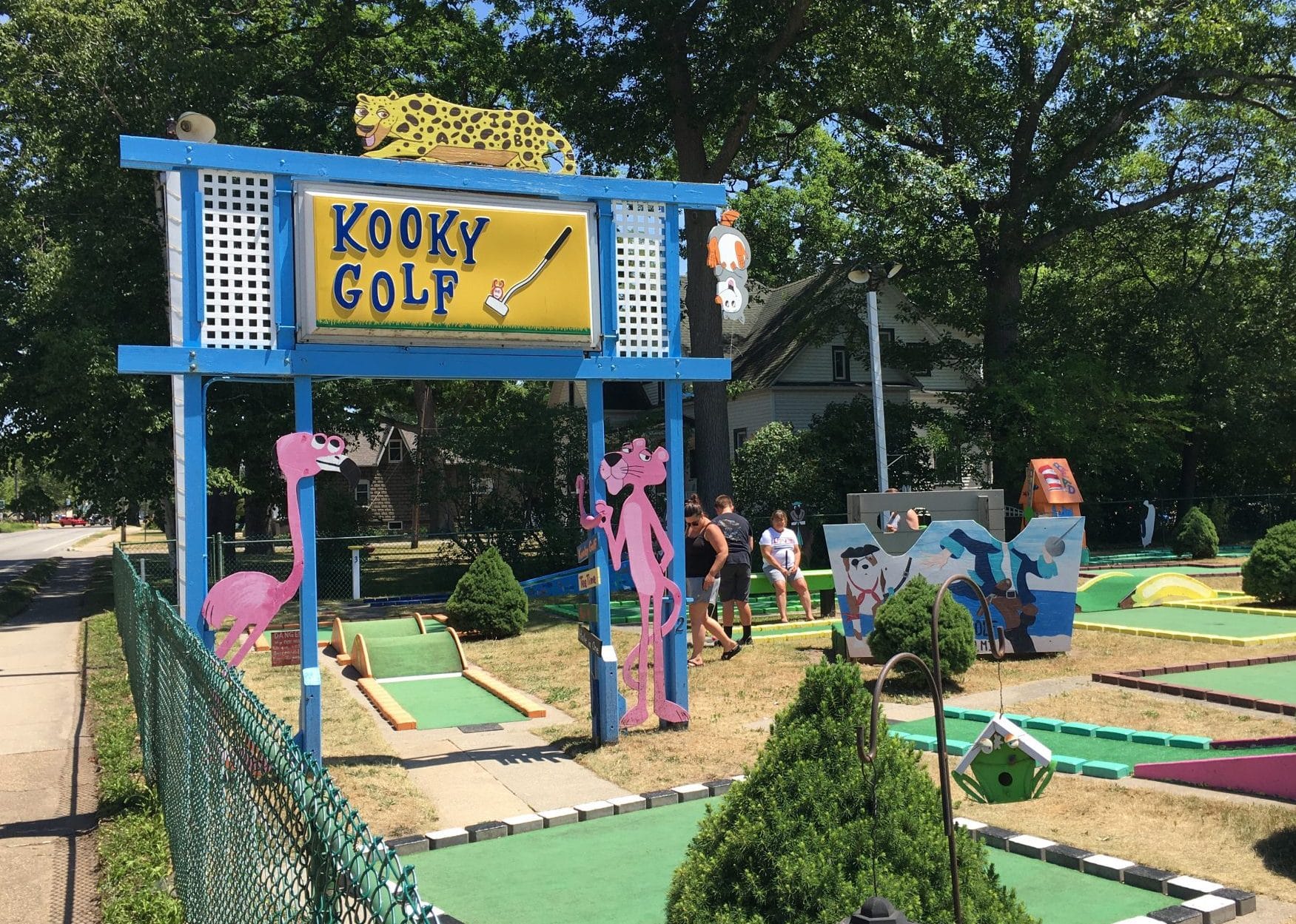 There are numerous family-friendly mini-golf courses in Port Austin. While the adults may think of these as trite and insignificant, the kids will remember these little family jaunts for a lifetime. So please take advantage of these roadside attractions before they disappear into X Box video games.
The biggest of the miniature golf circuit is Sandy Dunes Adventure Golf. (989) 738-6066. It's a short drive east of Caseville. This modern course sports Huron County's largest (and only) waterfall in the Thumb. Kooky Golf (989) 738-8612 is located in Port Austin, has a cartoon theme and is great for kids. Also in Port Austin is Tip of the Thumb Mini Golf, (989) 550-3185. This is a classic former Putt-Putt that was built in 1961.
#7 Visit a Working Fish Company in Bay Port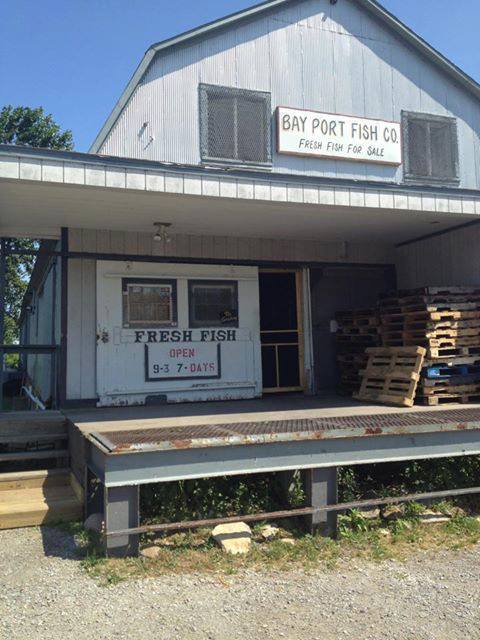 Bayport Fish Company (989) 656-2121 – Visit one of the few remaining commercial fish operations on the Great Lakes. Purchase fresh fish on-site and watch the operations. (I hope you like the smell of fish). The Bay Port Commerical Fishing District is a National Historic Landmark, and several of the original buildings remain as they have for over 100 years. Open seven days a week.
#8 Visit a Large Outdoor Farmers Market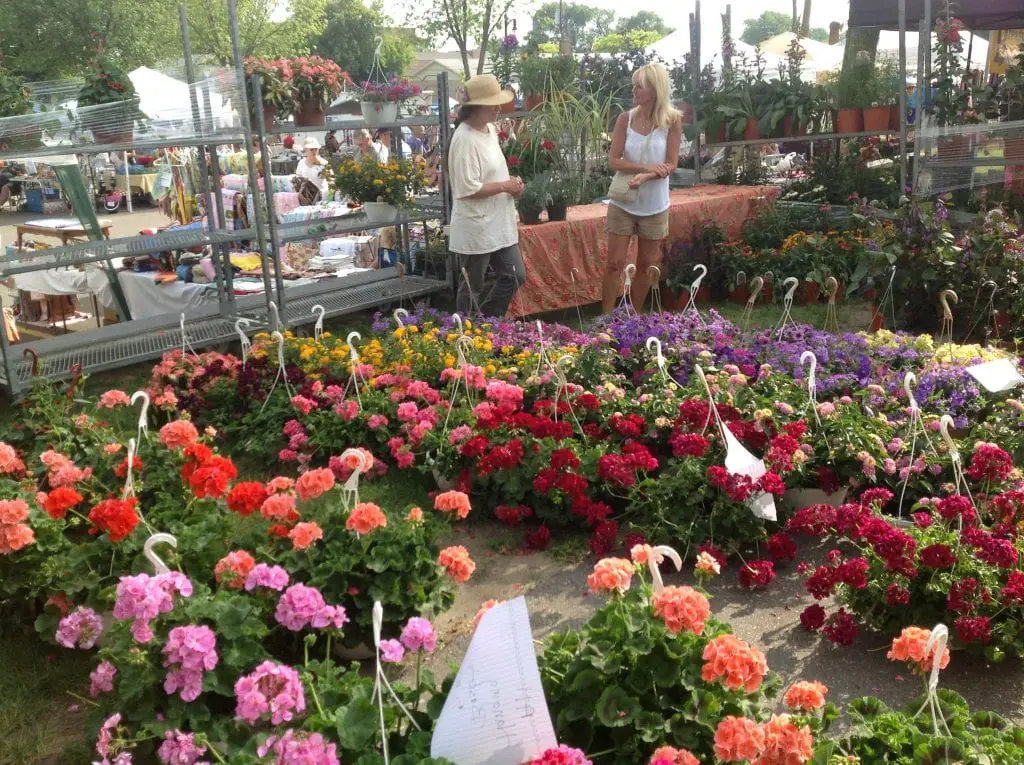 Port Austin Farmers Market – Open Saturday mornings during the summer season. Crafts, fresh locally produced fruits, fresh and smoked fish, vegetables, craft foods, and flea market items.  Considered the largest open-air market in the Thumb. Located in downtown Port Austin about 20 minutes east of Caseville Mi on M-25.
#9 Visit a Huge Octagon Barn near Gagetown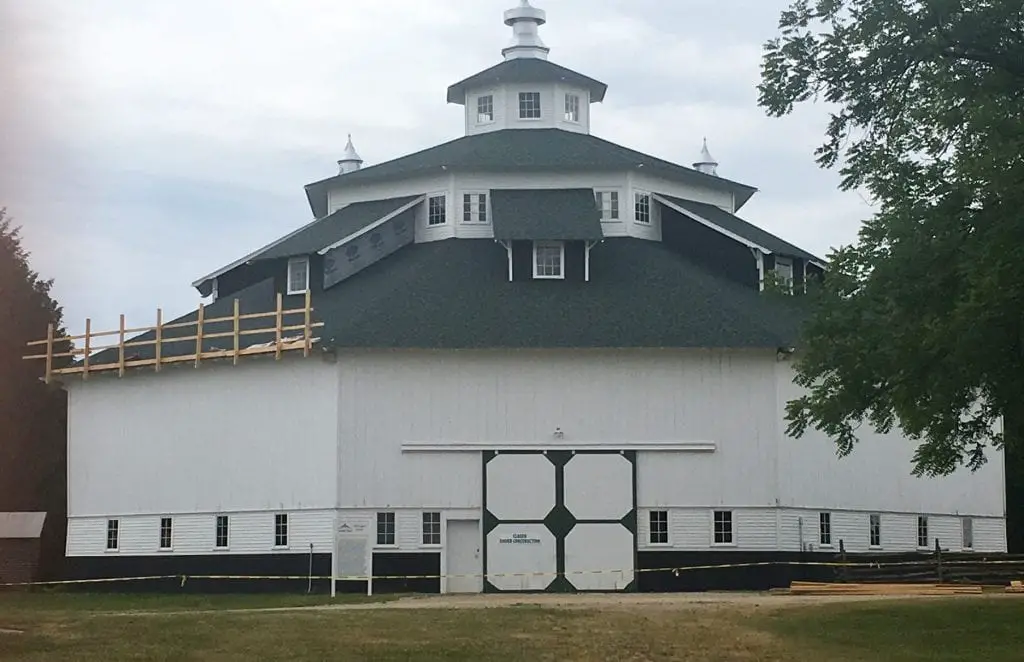 Octagon Barn – The Thumb Octagon Barn Agricultural Museum, (989) 665-0081, is located in Tuscola County, approximately 1 mile east of the Village of Gagetown along Bay City Forestville Road 1 mile north on Richie Road, just south of the Huron County border. The Thumb Octagon Barn complex is an agricultural museum and educational center open to individuals, families, and student groups to educate and stimulate awareness of our agricultural heritage. It's a great family activity.
#10 Huron City's Living Museum
Call for Details – Huron City Museum (989) 428-4123 –  See Huron County has thrived in the late 1800s. The House of Seven Gables, a beautifully preserved Victorian home, sits on a bluff overlooking Lake Huron. The General Store, a Methodist church, an inn, and barns were built during the 1880s. Huron City was well equipped to serve the northern county farmer with a post office, general store, a rooming house, and mills. Huron City is located about 30 minutes East of Caseville Mi off of M-25 Scenic Highway.
#11 Commune With Nature At Huron County Nature Center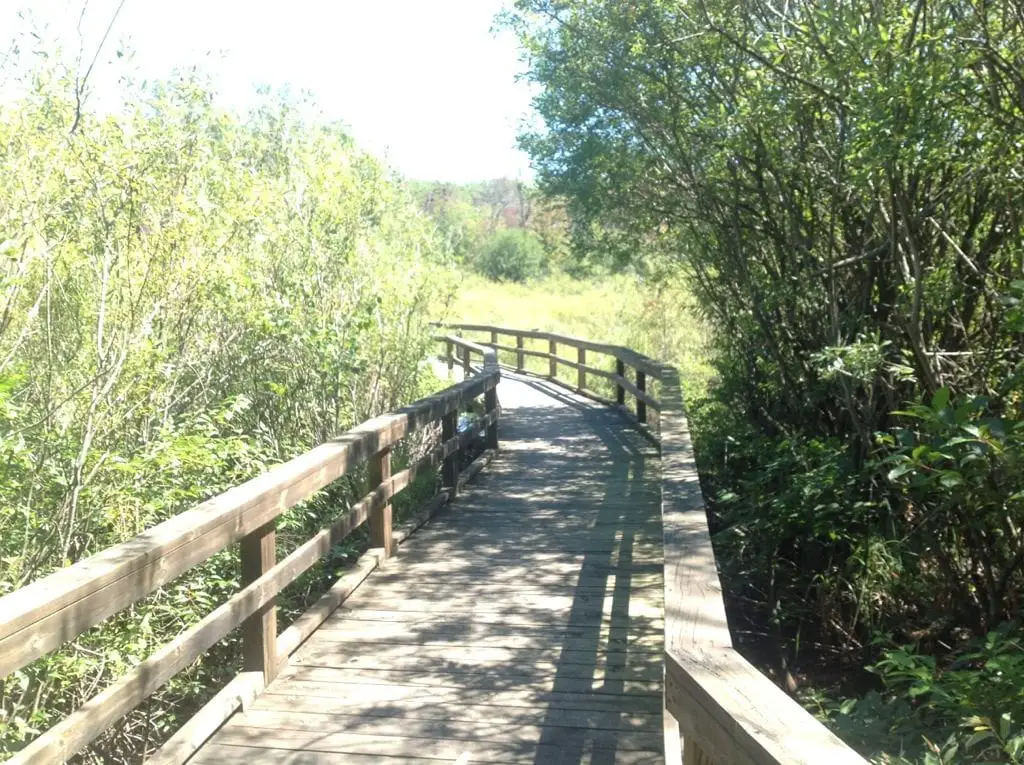 Huron County Nature Center & Wilderness Arboretum (989) 551-8400 – A 280 acre Nature Center established on a tract of untouched land in Hume Township, Michigan, the Huron County Nature Center and Wilderness Arboretum have been under the tender care of the Huron County Women's Clubs since 1941 and located halfway between Caseville and Port Austin across from Oak Beach.
#12 Play on the Beach Near Caseville Michigan
Hit the Beach – There are numerous public beaches throughout Huron County to cool off and enjoy a picnic while the kids play in the playground. Most beaches offer ample parking with picnic tables, restrooms, changing areas, and grills to make your own cheeseburger. Caseville County Park has one of the best beaches in Michigan offering pavilions, changing rooms, and volleyball courts.
Sometimes after storms, the Huron County Health Department will shut down specific beaches due to health concerns. Check out our Huron County Beach Closures page to see the current status.
#13 Hands-on History in Caseville
Caseville Museum (989) 856-9090 – Located just one block from Main Street in Caseville, Michigan. You can see artifacts and local treasures from yesteryear. Special events are often held weekly, and it offers a quick diversion from the crowds.
#14 Rush Lake and Sand Road ORV
Located just south of Sleeper State Park, this unimproved road runs from Caseville Mi. to Port Austin through various roads and trails. If you have a 4×4  and want to try your hand at light off-roading, this is worth an hour of looking around the woods. Sand Road is found about a mile south of the cross streets of M-23 and State Park Road. Be prepared. The road is sometimes impassable after rain, and the sand can get deep. Only the most adventurous find the ancient and reedy Rush Lake. There are numerous hiking and biking paths. As most of this is on state land, it's best to have your State Park Passport and ORV sticker if the DNR stops you.
#15 Ice Cream in Grindstone City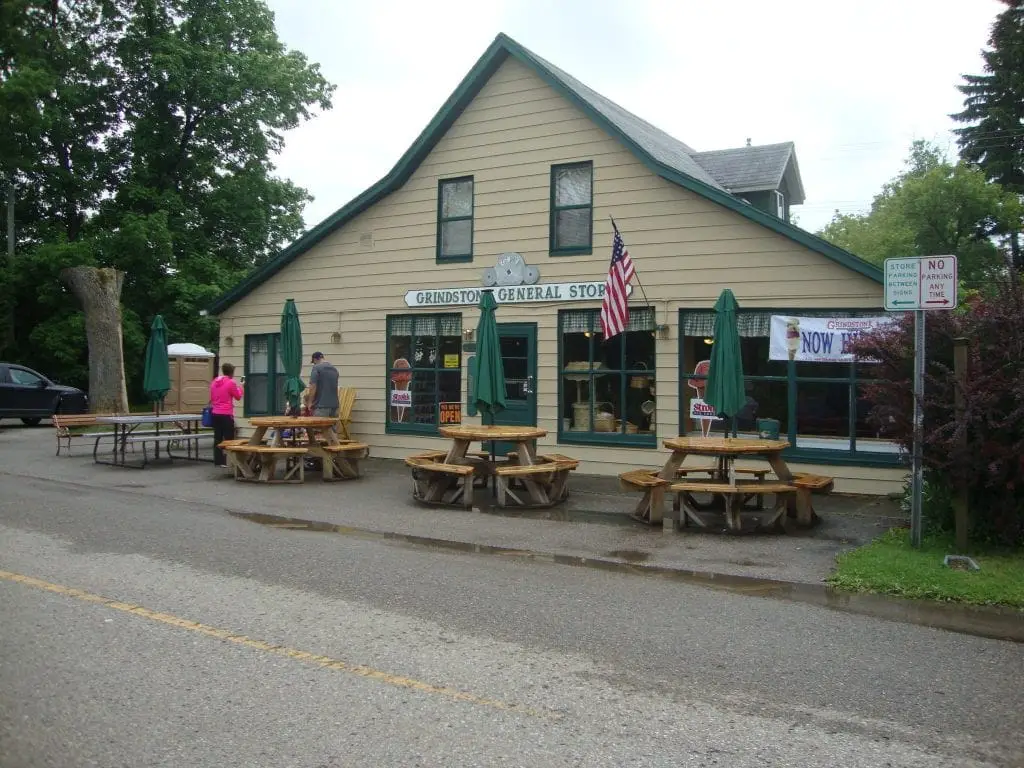 Escape the crazy crowds of Caseville Mi for an hour and explore another side of the Thumb. In Grindstone City, there are two renowned ice cream shops. The Grindstone General Store and Rybak's Ice Cream Store. Grindstone General Store is known for its insanely large ice cream cones, while Rybak's is the place for high-end ice cream and homemade candy. Both are located in historic buildings from the 1800's Rybak's large front porch is an ideal place to chat with friends and reminisce about your Cheeseburger day.
#16 Tour the Arts in Grindstone City and Bad Axe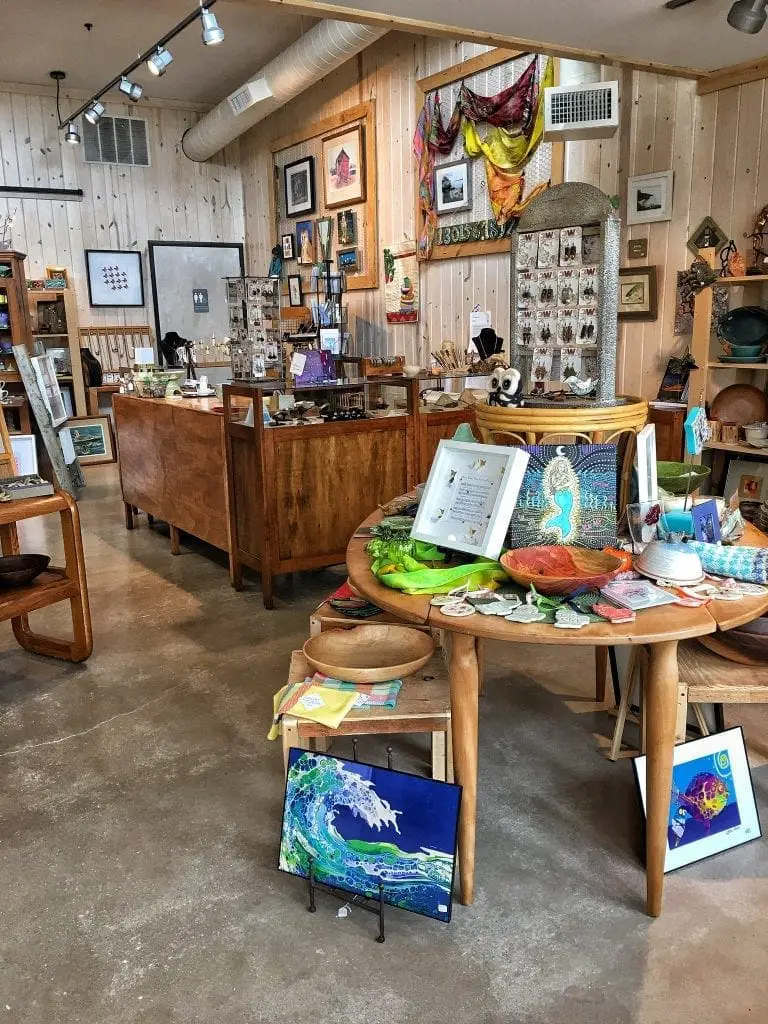 The  Upper Thumb has two galleries. In Bad Axe, the Lofty Roots Gallery and Studio opened in 2015, exhibiting six local artists. In Port Austin, the Cove, (989) 738-0229, is located next to the Farmers Market. While in Grindstone City, the White Church Gallery, (989) 738-0356, draws in artists from all over Michigan and Florida. Mike and Carrie Zaitz founded them in a renovated 1800's church.  These galleries are excellent diversions from the Cheeseburger hangover and Caseville Mi.
#17 Enjoy a Distillery Tasting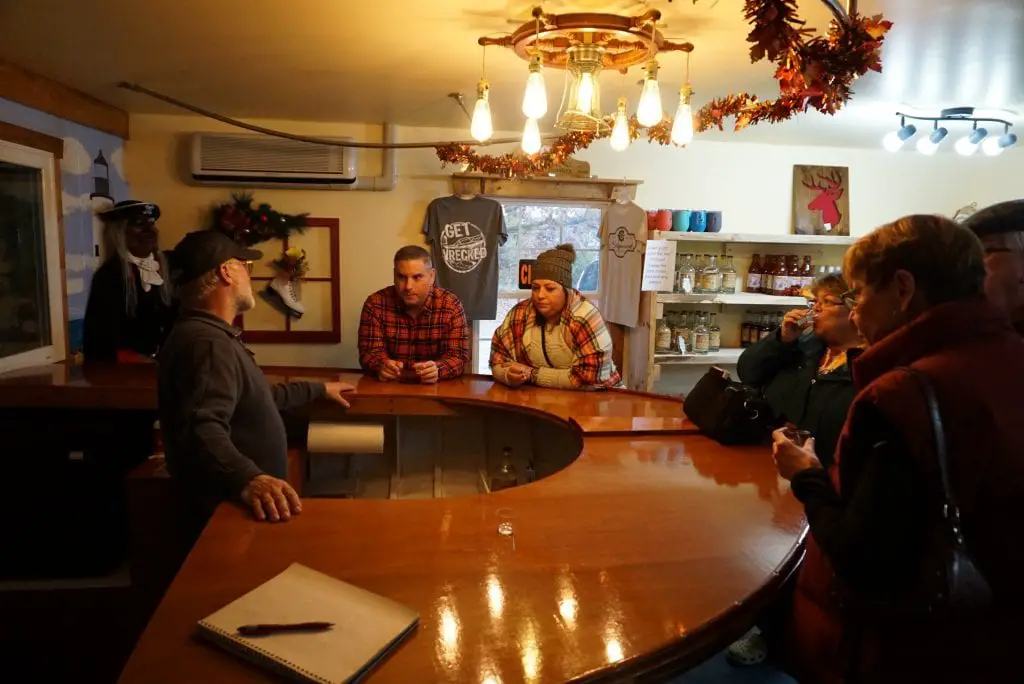 The Shipwreck Distillery (989) 550-7083 is located just south of the Caseville, Michigan, downtown area on Caseville Road. The shop opened in August of 2018 and produces a full line is distilled spirits, all made from locally grown grain and sugar beets. Enjoy a small tasting of each of Jim Stein's small-batch spirits right in Caseville, Mi. We particularly enjoyed the coconut-flavored rum—open weekends.
#18 Skate the Night Away at Caseville Family Arena
Roller skating's traditional, nostalgic appeal is making a resurgence, so visit the rinks at Caseville Family Arena! This venue is a true throwback, with fantastic music playing in the background and beautiful lights streaming down from above!
Caseville Family Arena is a long-time favorite for all ages, and it's the perfect place to loosen up and enjoy good wholesome fun with wheels on your feet. You can roll around with your friends and family, have a great time dancing to the music, and even grab a snack next door at Lefty's Drive-In.
There's lots of room on the rink, so if you've never worn skates before, don't worry if you weave your way around the rink. Good old-fashioned family-friendly fun! Open skate Fridays & Saturdays 6:30-9:30pm. Skate or rollerblade rentals are available.
#19 Hit the Big Links – Golfing in Caseville
Suppose you can't go on a weekend trip without hitting the links on the immaculate greens of a thriving laid-out golf course in Michigan's Thumb. So book a tee time in Caseville at Scenic Country Club, Century Oaks close to Elkton, or the Caseville Golf Course.
These three public golf courses provide spectacular vistas and a demanding game for golfers of all ability levels! Enjoy breathtaking views as you face the rigors of Century's "two-ditch bitch" or Scenic's blind shot 18th hole. Caseville Golf Club's 9-hole course is meant to be beginner-friendly while providing some difficulties for more skilled players.
Each of these courses has its own 19th hole for refreshments and cool drinks to enjoy while chatting with friends.
#20 Sample a Flight of Craft Beer at Thumb Brewery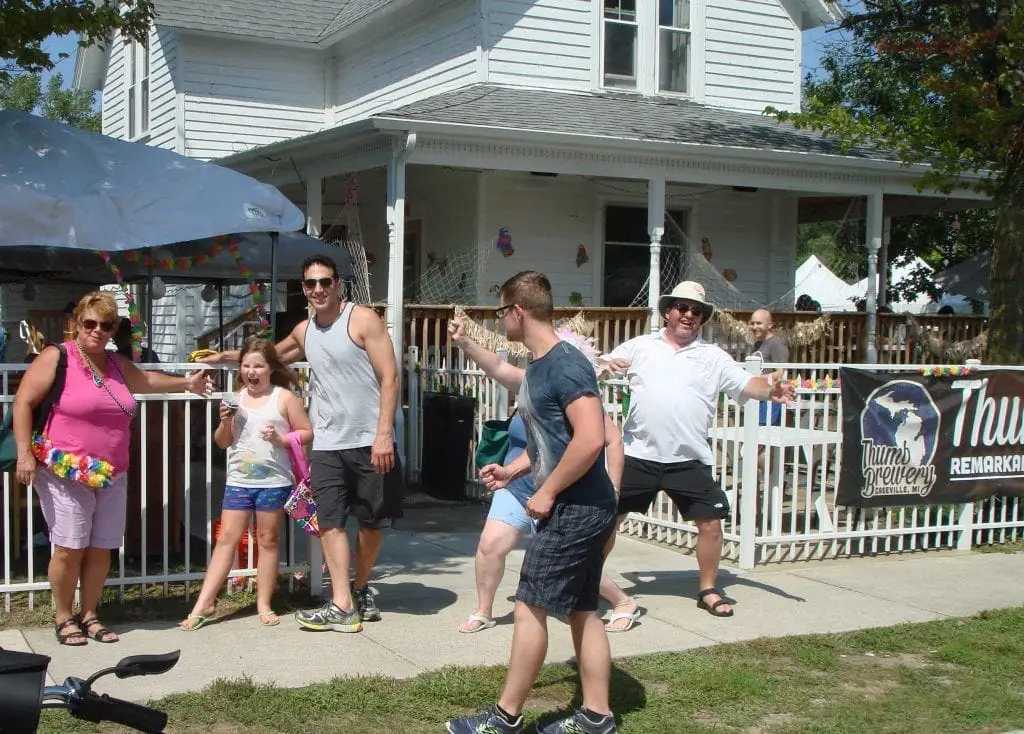 The Thumb Brewery in Caseville is a great place to hang out with friends and enjoy a pint of some of the Upper Thumb's most fantastic craft beer. In addition, it's a great place to people-watch during the festivals and enjoy a fresh and clean lavender lager or a dark rich oatmeal stout. Thumb Brewery offers a long list of craft beers that will indeed have something for every palate.
This microbrewery values quality and attention to detail. If you can't decide what you want, order a sample flight and taste a bit of several excellent beers on your visit. You can pair your chosen beer with classic pub foods, enjoy live music, and share great conversations with your loved ones. The brewery is only stepping away from the main street, with plenty of parking nearby.
#21 Camping in Caseville Mi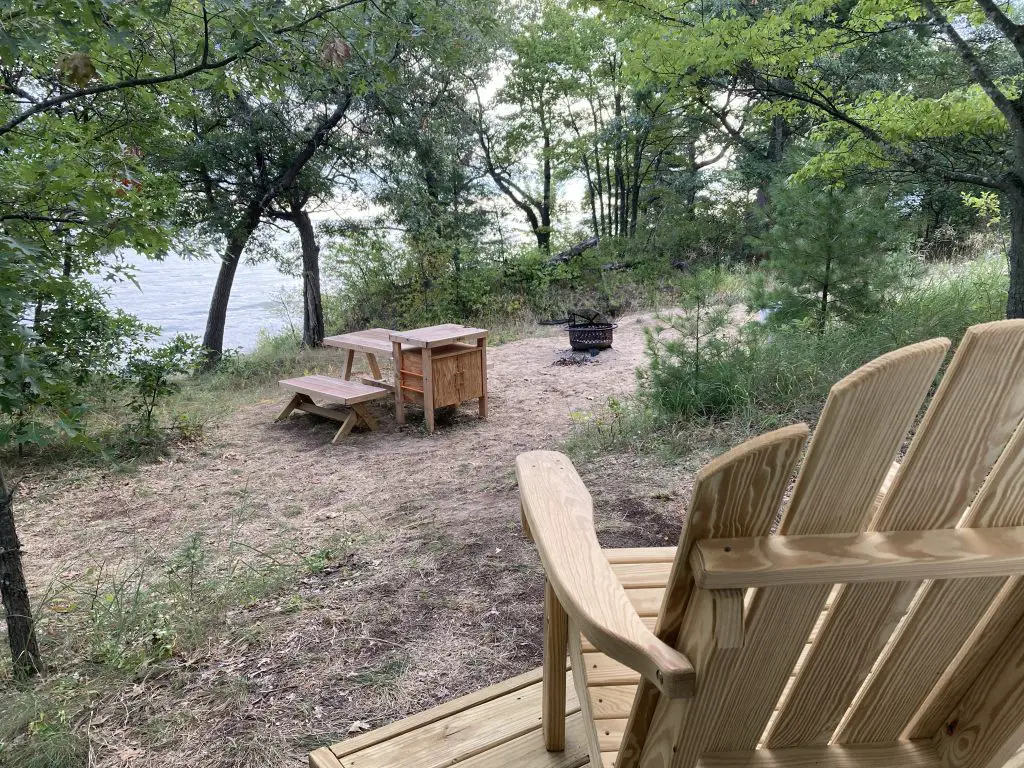 Caseville is an excellent place to camp for a few days or spends your whole vacation. With six campgrounds near Caseville, chances are you can spend a night with our two under the stars on short notice. The closest campground is located in the town itself. Caseville County Park has a beach in the backyard, and the convenience of town only steps away. Whichever place you decide to stay, Caseville Mi Camping is a way to make great summer memories.
#22 – Shopping in Caseville
Caseville is a bit of a resort and beach town. So it's no surprise that the city has a small collection of gift shops, boutiques, and other unique shops. Here are a few of our favorites.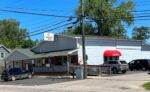 Helping Hands Thrift Shop – This store is a paradise for thrifters. This store is busy, and they always are getting donations, so the inventory moves quickly. It's an excellent spot to grab a CD or VHS tape for rainy day activities.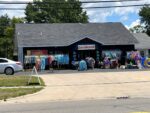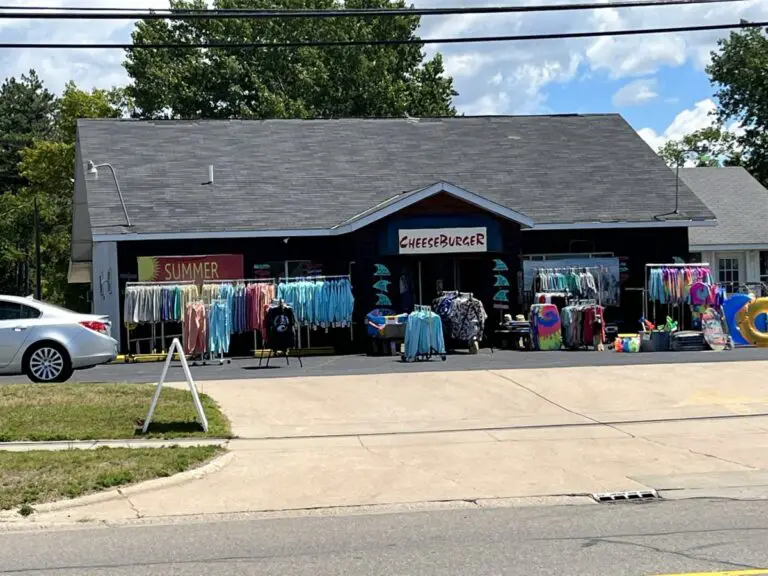 Key North – If you're looking for beachwear and towels, this is the place. A vast selection that is priced well. They usually have a load of inventory in front of the shop on sunny days, so they are easy to spot.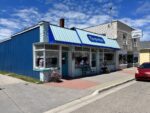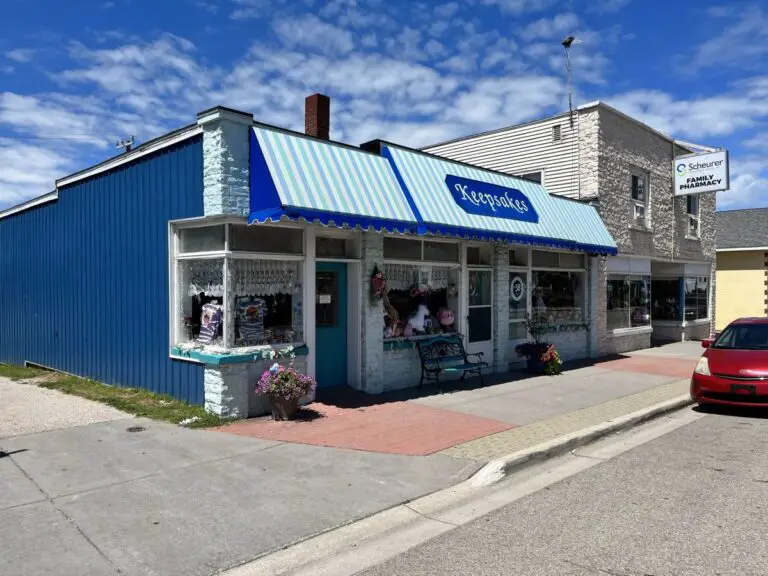 Keepsakes – This is our number one place to go when outfitting a hat of Cheeseburger in Caseville, MI. Toys, jewelry, kids' crafts, collectibles, and a good selection of cottage homeware are available.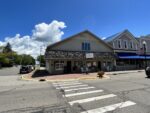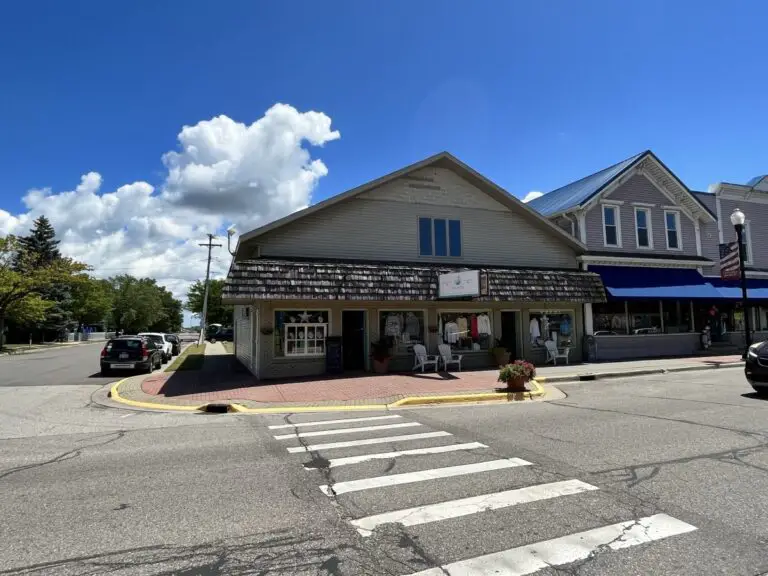 Jades on the Bay – An excellent shop for women to round out their resort wear. They specialize in custom T-shirts.  Known as a coastal boutique with stores in Port Austin and Anna Maria Island in Florida.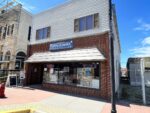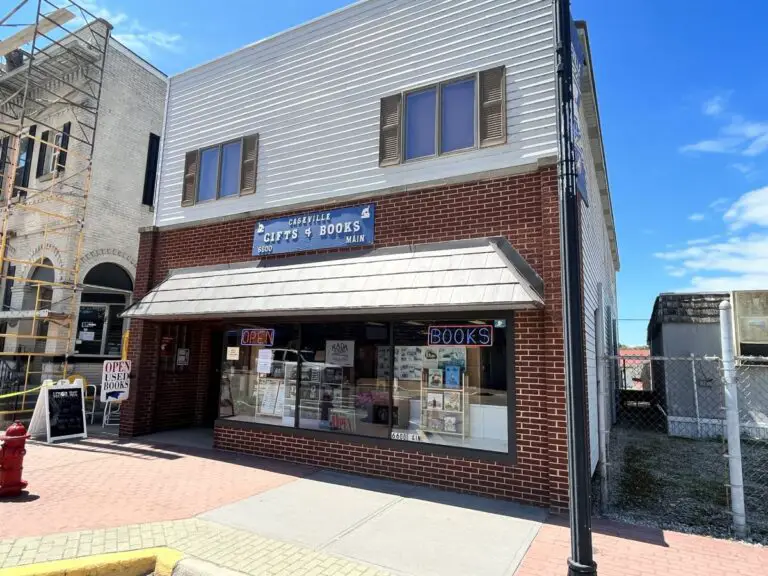 Caseville Books and Gifts – This adorable little bookshop has a well-curated selection of used books for people of all ages. Discover a selection of the most recent best-sellers, best-loved, and must-read titles, as well as other gifts and even some housewares.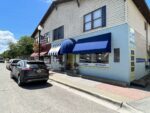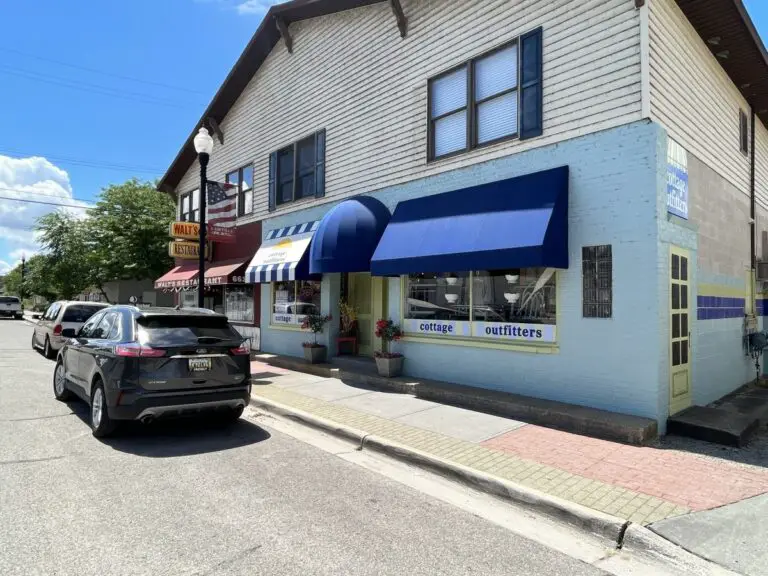 Cottage Outfitters – Casual Decor, Gifts & Gourmet Pantry. The shop carries a large selection of local Michigan Made products and artwork. They also have a fair selection of specialty foods and their famous Bloody Mary mix.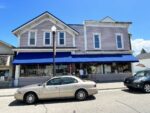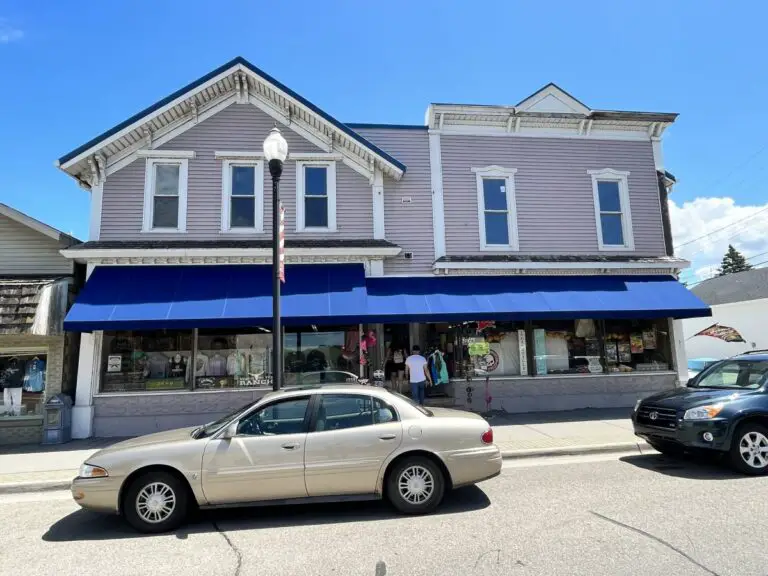 LeBlanc's General Store – This was one of Caseville's many general stores. It was a grocery store in the 1960s. You can now experience the atmosphere of an 1870s general store. The timeworn original wooden floors remain in the historic building, but the merchandise is new, current, and fun. Beachwear, toys, candy, and gifts are available.
Lemontree Marketplace – This combination coffee shop and store feature an eclectic and fun collection of new and used home goods. In 2022 there is a historic building renovation, so be prepared to step around construction materials.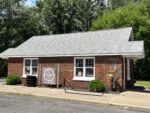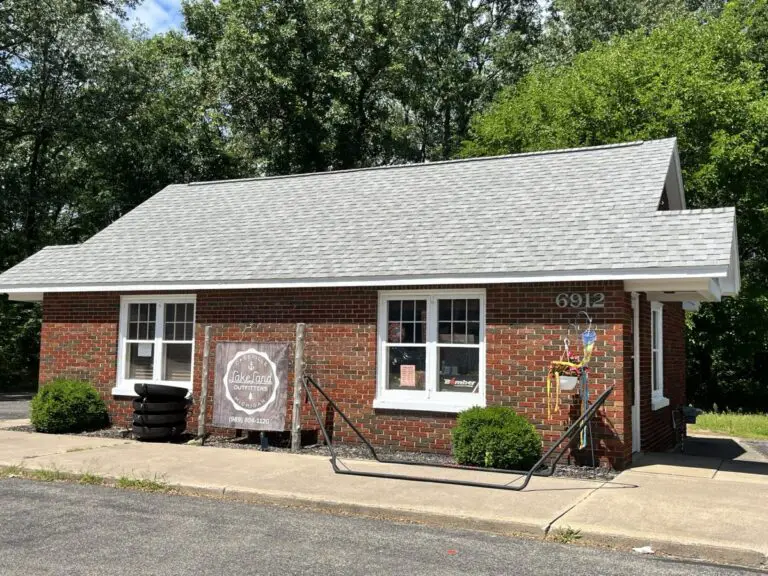 Lake Land Outfitters – Located across from Leftys Drive-In, this small shop is a relative newcomer to Caseville. It is the town's newest outdoor retailer, offering boating accessories, camping supplies, and clothing to help you Get Outside and Play!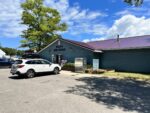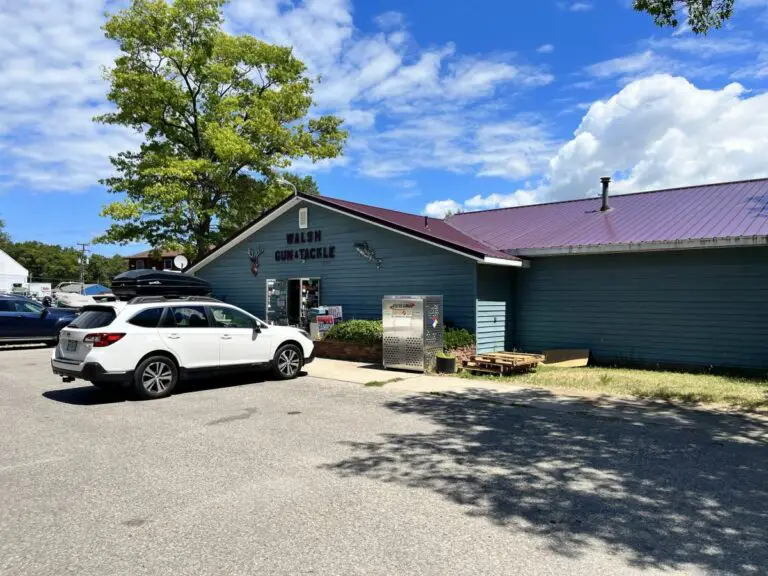 Walsh Gun & Tackle – Located just outside of town on Caseville Road toward Pigeon. This is an eclectic shop with tons of inventory to explore, ask questions and get answers. You can even get a hunk of freshly smoked fish for happy hour.
Caseville Mi Weather
The weather in Caseville Mi is delightful most of the time. With the waters of Saginaw Day guarding the Thumb, the winters are not too cold nor the summers too hot. However, winter weather in Caseville Mi can get pretty snowy. Its location on the lee shore of the bay makes it a perfect spot for lake effect snow. However, in the summer, the waters cool the area, making it up to 10 degrees cooler than the weather in Detroit. Current weather maps and short-term forecast for Caseville Mi.
Caseville Michigan Related Reading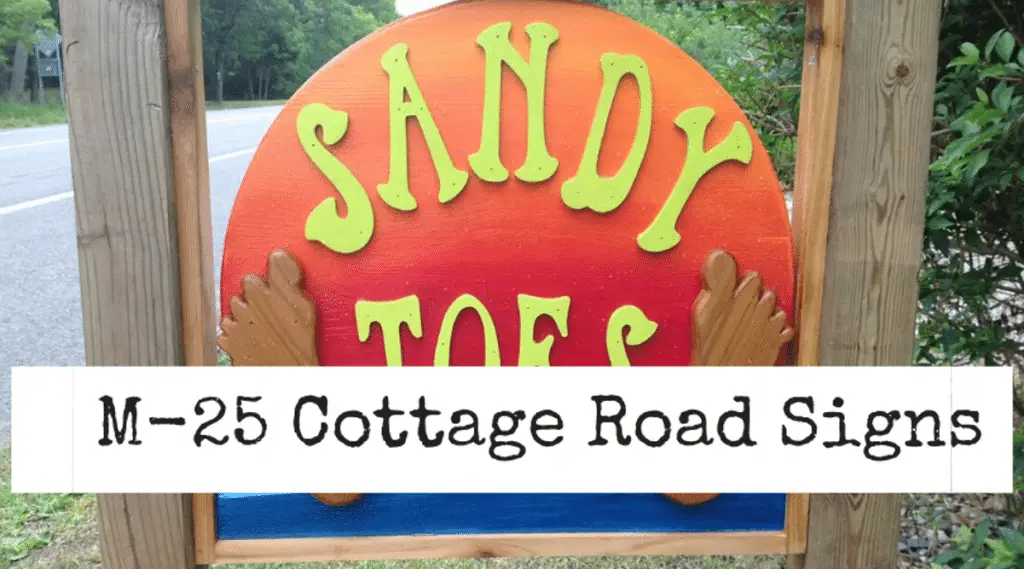 Upper Thumb Cottage Road Signs – If you're driving along M-25 along the coast of Lake Huron and Saginaw Bay in the Upper Thumb, you may start to notice a decorative version of "cottage sign art" that typically gets overlooked. These little gems of folksy creativity signal what lay beyond and out of reach for those not guests.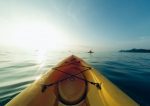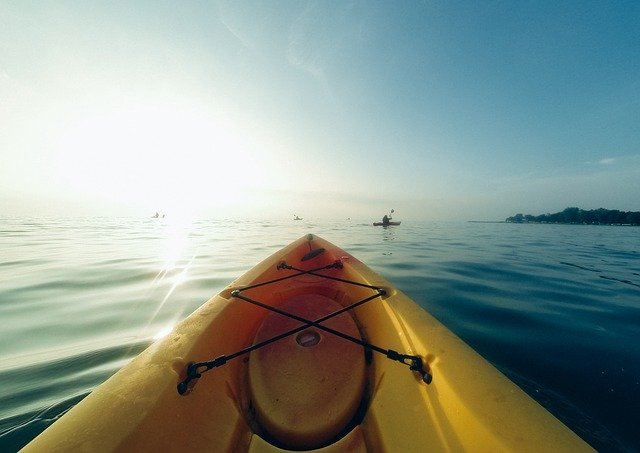 Plan a Day of Paddling in a Kayak – If the weather looks to keep Saginaw Bay calm and the winds low, consider a morning of paddling the waters of the Upper Thumb. The region offers some of the most delicate Michigan kayaking areas for novices and experts. Visit unique rock formations in the morning and have lunch at a local cafe by noon.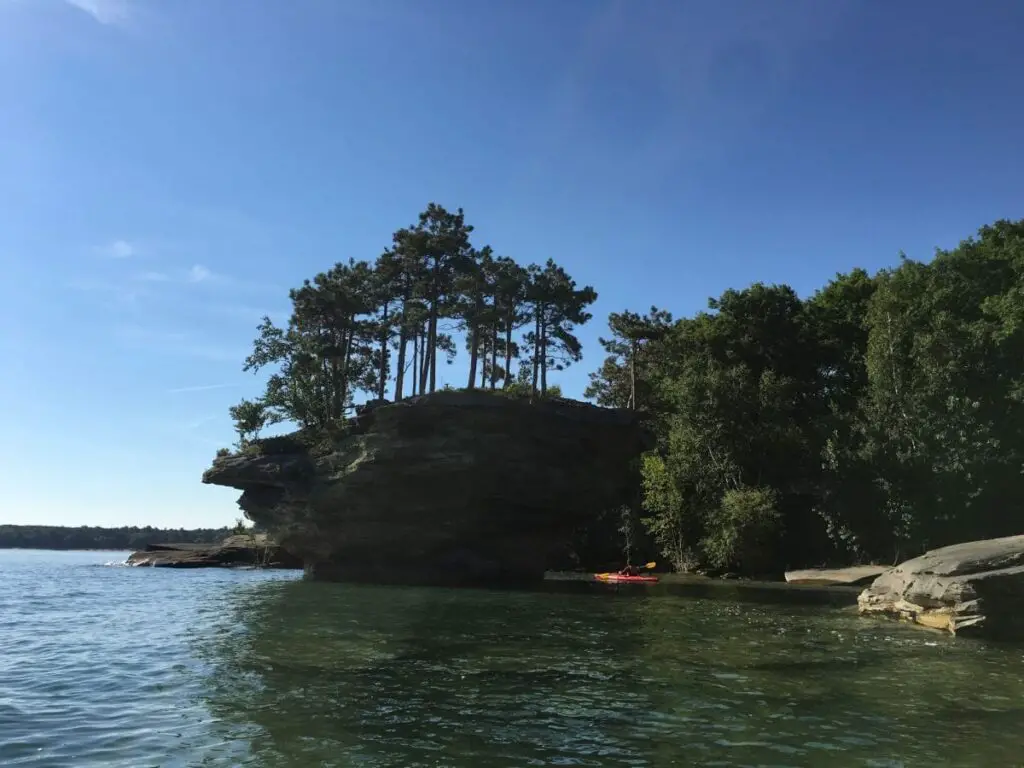 7 Things to Know About Paddling to Turnip Rock – One of the most amazing sites in the Upper Thumb is Turnip Rock. Carved over time by the force of constant wave action, the soft limestone has been shaped to its namesake and separated from the mainland over thousands of years. CNN called it one of the Most Amazing Rock Formations in America, and Pure Michigan featured it on its 2016 magazine cover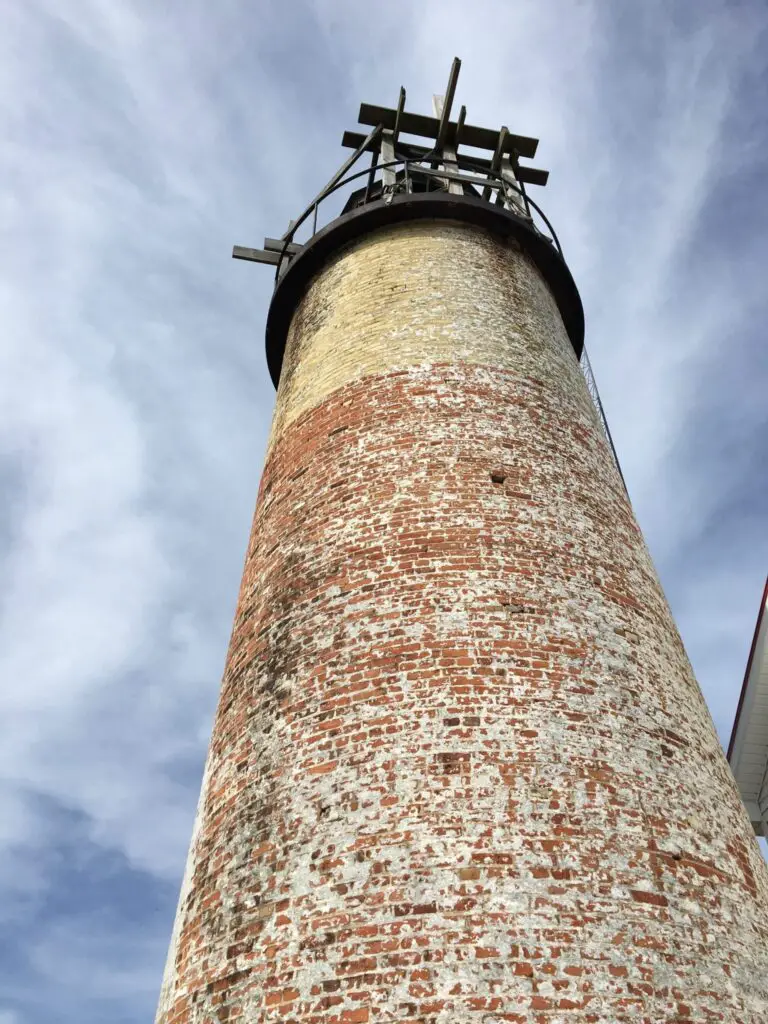 History of the Remote and Mysterious Charity Island – There it sits. A lush tree-lined island on the horizon of Saginaw Bay. Big & Little Charity Islands are ten miles from the southern shore of Saginaw Bay and Caseville, Michigan. Except for the seasonal residents who live and host tours at the lighthouse keepers' house, the island is uninhabited. These islands are considered by the US Fish and Wildlife Services one of the more remote and least visited islands in the Michigan Island National Wildlife Sanctuary.
---