Over the years, I've encountered numerous folks from Southeast Michigan who have fond memories of heading to Caseville Beach. It's close enough to Southeast Michigan that it's a perfect Michigan Day trip for the family. However, today with everyone sharing every minute of their day, Caseville County Park Beach is one of the most posted spots on Social Media.
Table of Contents
A Mini Daytona Beach of the North
The park's waterfront offers a large sandy expanse with plenty of room to build sandcastles, play touch football, rent kayaks and swim the day away. Its proximity to the large campground and short distance to town means many visitors frequent it. It's considered the place to swim in Caseville. It's among the most Instagram, Twitter, and Facebook Selfie spots around.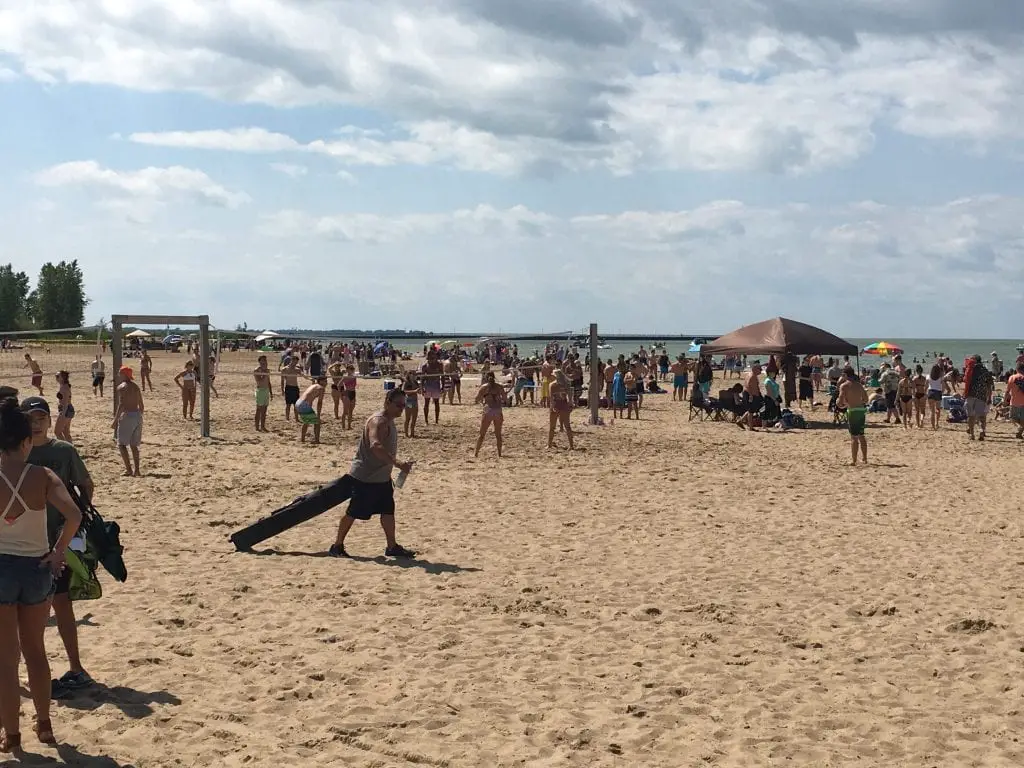 Caseville County Park is Vista of Fun, See and Be Seen
While you can't drive on the beach, you can park close enough for a great view of sunsets or the fireworks shot off the Caseville breakwater pier on July 4th. During the annual Cheeseburger festival, key events such as the cardboard canoe race and the sand sculpture draw large crowds. If you're hungry, there is a lunch stand that offers some of the best French fries around.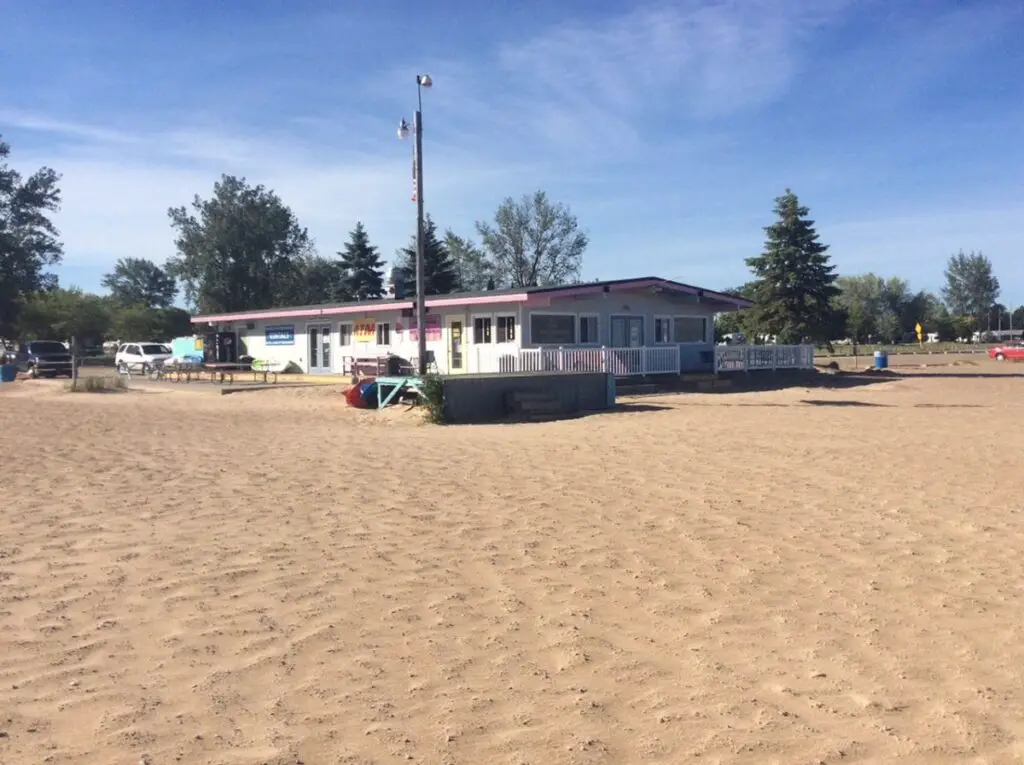 A Busy Beach Close to Everything
Being an ideal place to swim in Caseville, the beach is only part of this large city-side park. Caseville County Park sits on 40 acres. It hosts a large full-service campground with large portions covered with a tree canopy.
Caseville Beach on TicTock
Caseville beach is also the ideal spot to watch fireworks in Caseville. There is plenty of parking or you can walk to the park from anywhere in town.
Many campers bring their boat along as launch ramps are available at the nearby marina, as is fishing off the Caseville Pier. The park also features pavilion rentals and offers a few prime beachfront sites. The park also has an open-air theater that provides live entertainment during the Ribstock BBQ competition in June and the Caseville Cheeseburger Festival in August. Once there, you can reach all attractions by foot or bike as the city has sidewalks throughout.
Walk From Caseville Beach – Shopping in Caseville
Caseville is a bit of a resort and beach town. So it's no surprise that the city has a small collection of gift shops, boutiques, and other unique shops. Here are a few of our favorites.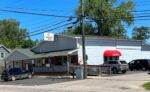 Helping Hands Thrift Shop – This store is a paradise for thrifters. This store is busy, and they always are getting donations, so the inventory moves quickly. It's an excellent spot to grab a CD or VHS tape for rainy day activities.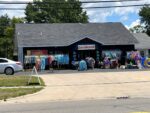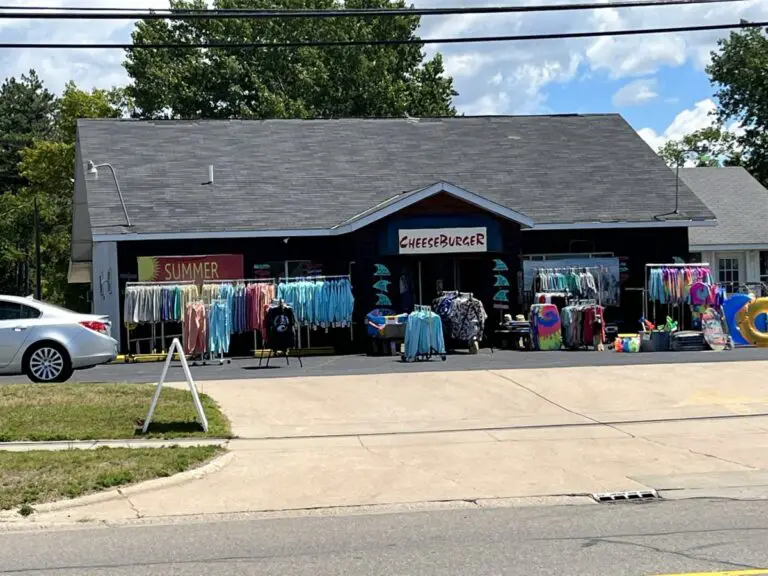 Key North – If you're looking for beachwear and towels, this is the place. A vast selection that is priced well. Chances are if they don't have it you don't needed. The store is typically packed. They usually have a load of inventory in front of the shop on sunny days, so they are easy to spot.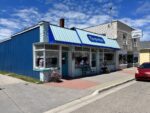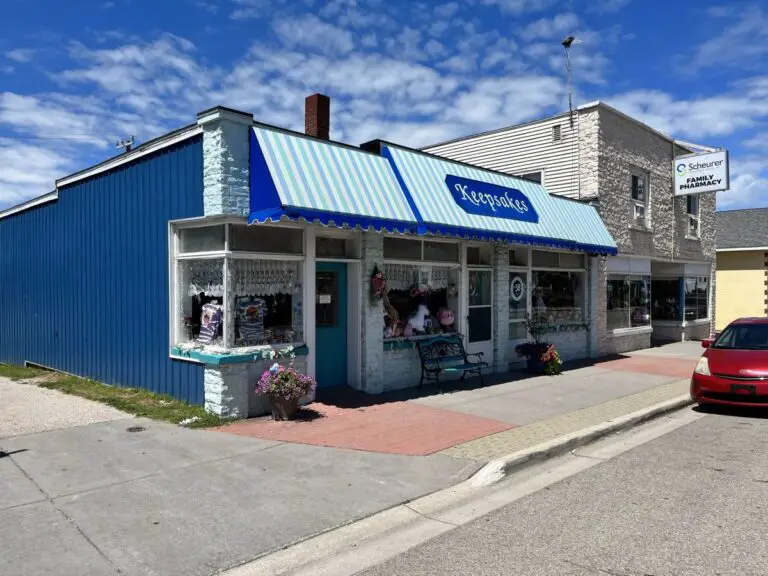 Keepsakes – This is our number one place to go when outfitting a hat of Cheeseburger in Caseville, MI. Toys, jewelry, kids' crafts, collectibles, and a good selection of cottage homeware are available. They are also the source for inexpensive greeting cards in town with a large selection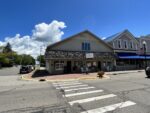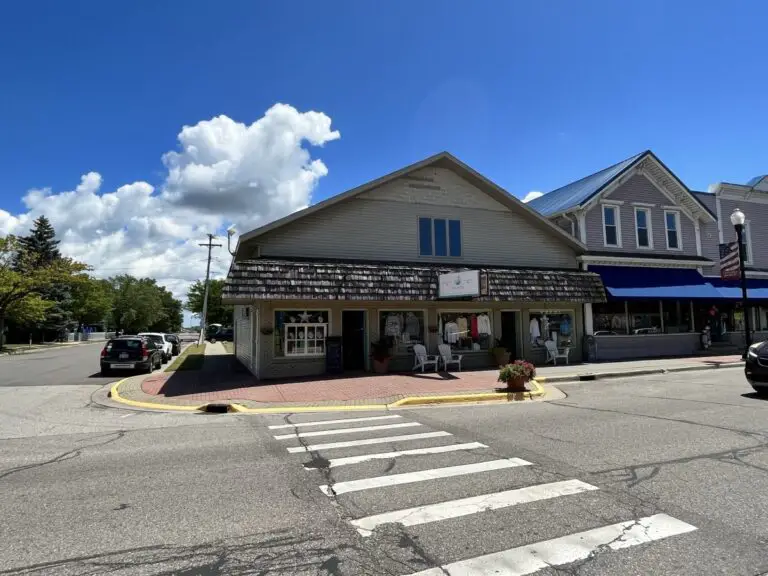 Jades on the Bay – An excellent shop for women to round out their resort wear. With the latest beach and causal ware fashions. They specialize in custom T-shirts. The owner hires local college students so its a gret place to ask for information. Known as a coastal boutique with stores in Port Austin and Anna Maria Island in Florida.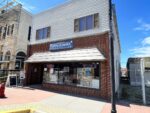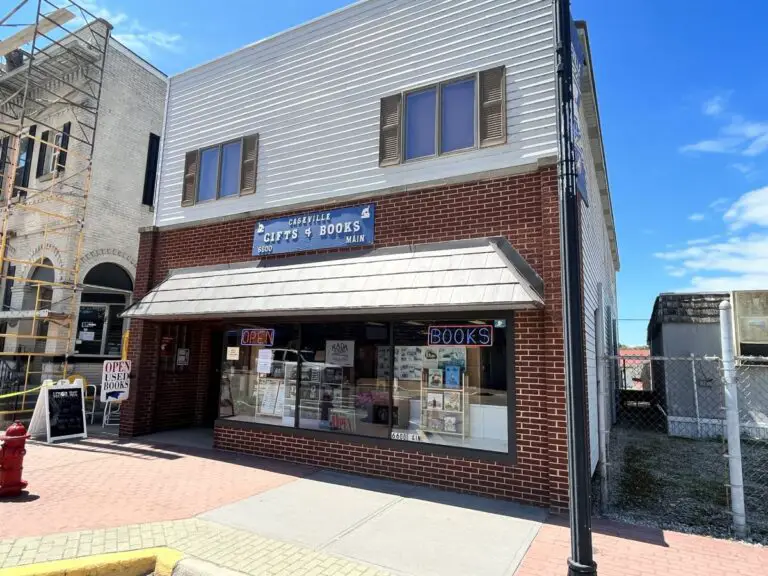 Caseville Books and Gifts – Unfortunately as of our last update this neat little store is closed. This adorable little bookshop has a well-curated selection of used books for people of all ages. Discover a selection of the most recent best-sellers, best-loved, and must-read titles, as well as other gifts and even some housewares.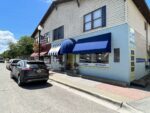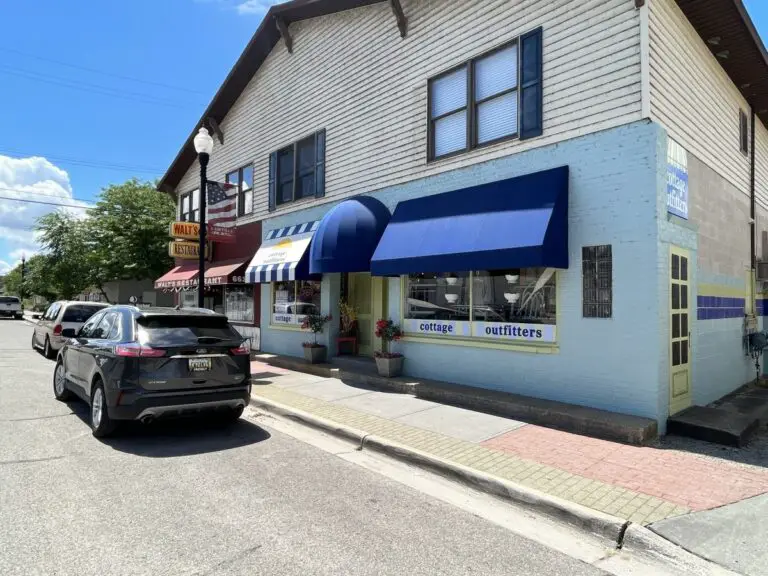 Cottage Outfitters – Casual Decor, Gifts & Gourmet Pantry. The shop carries a large selection of local Michigan Made products and artwork. The inventory is local oriented and always changing. They also have a fair selection of specialty foods and their famous Bloody Mary mix.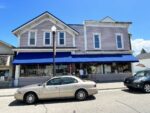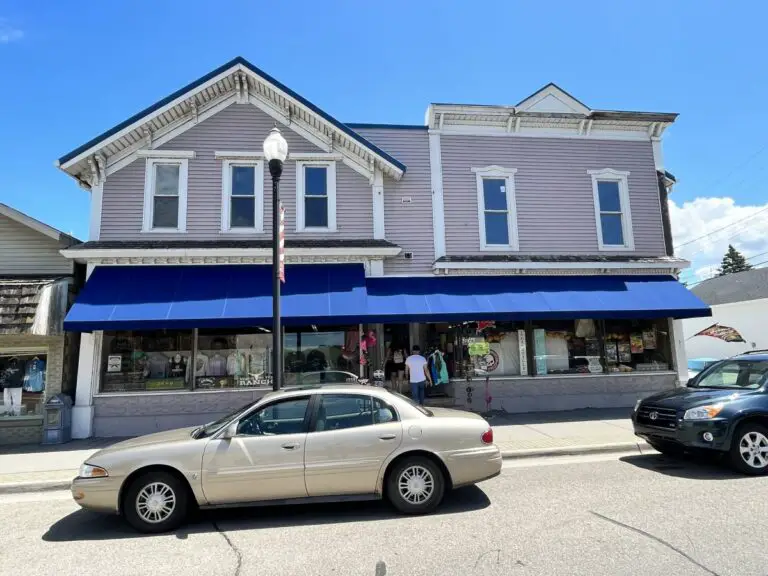 LeBlanc's General Store – This was one of Caseville's many general stores. It was a grocery store in the 1960s. You can now experience the atmosphere of an 1870s general store. The timeworn original wooden floors remain in the historic building, but the merchandise is new, current, and fun. Beachwear, toys, candy, and gifts are available.
Lemontree Marketplace – This combination coffee shop and store feature an eclectic and fun collection of new and used home goods. In the past it was the place to look for collectable NASCAR goods. In 2022 there was a historic building renovation the building housed the Hubbard Bank and Caseville's Masonic Hall. The the original vault – surrounded by walls
2 feet thick – is still intact and the heavy door is a unique attraction.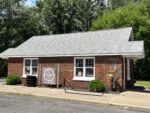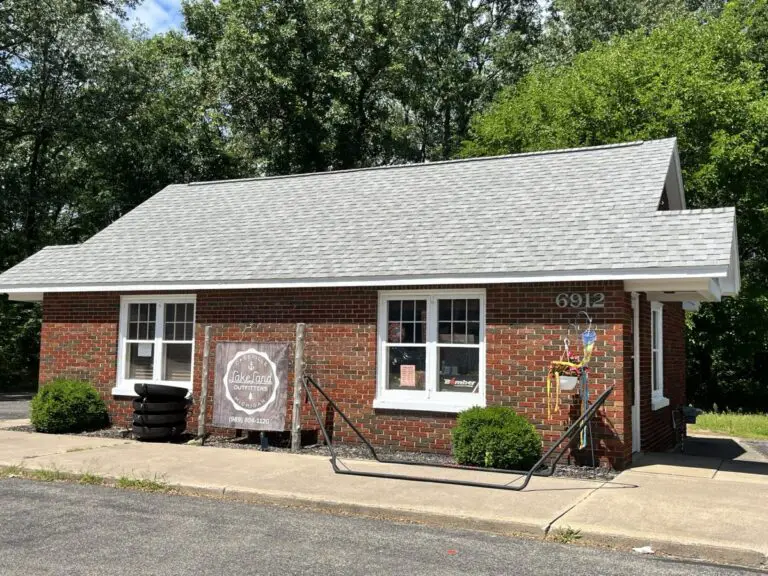 Lake Land Outfitters – Located across from Leftys Drive-In, this small shop is a relative newcomer to Caseville. It is the town's newest outdoor retailer, offering boating accessories, camping supplies, and clothing to help you Get Outside and Play! Its located just west of town.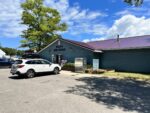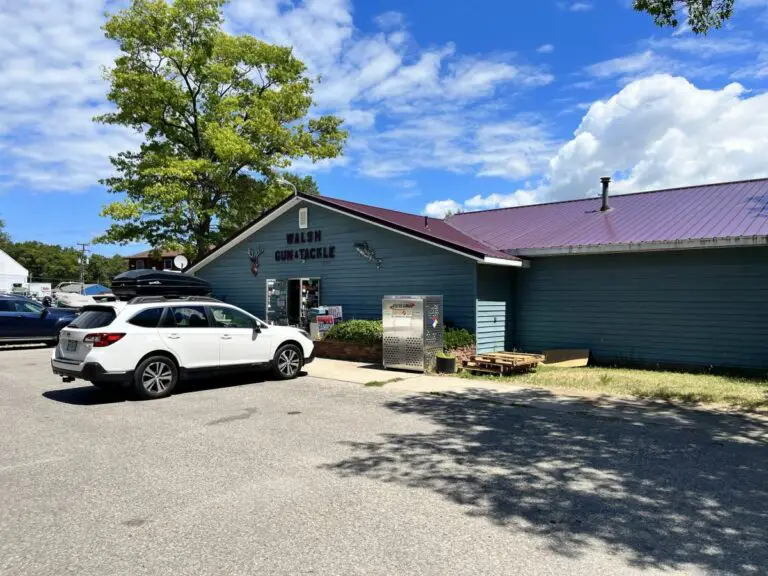 Walsh Gun & Tackle – Located just outside of town on Caseville Road toward Pigeon. This is an eclectic shop with tons of inventory to explore, ask questions and get answers. You can even get a hunk of freshly smoked fish for happy hour.
Related Stories for Caseville County Beach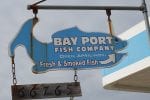 Bay Port Fish Sandwich Festival – If you're in the Upper Thumb the first weekend in August, head to Bay Port. The Bay Port Fish Sandwich Festival is the granddaddy of them all, and it kicks off the August festival season. Since 1978, folks have lined up for a fish sandwich that "takes two hands to hold one."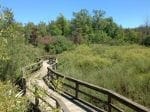 Huron County Nature Center – The Huron County Nature Center is midway between Caseville and Port Austin. The wilderness arboretum offers over 120 acres of woods, dunes, and marsh connected by an intensive trail system. The center now has a mountain biking trail. This offers a glimpse of the upper thumb as it appeared 100 years ago.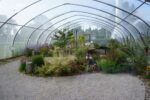 Port Austin Butterfly House and Gardens – The Butterfly House and Gardens allow you to see various Michigan species of butterflies up close and personal. The 30×50 netted house and surrounding gardens are beautifully landscaped, and many plants are identified. This area also offers parking for overflow crowds during the Farmers Market on Saturdays.
Caseville's Union Memorial Statue – The Pedestal Inscription of the Caseville Statue reads – 1910. Dedicated to the living and dead soldiers of Huron County 1861-1865 and erected by the patriotic citizens of Huron County under the auspices of Nancy Smalley Circle No. 7, L. of G. A. R. This is also the location of Caseville's farmers market each Saturday morning during the summer season.