The relationship started in 2014 when Bob Nichol asked Lynne and Rick Jones at Walt's Meats to place a simple pickle jar next to the cash register to collect a few donations for the Kinde Foood Pantry. The no-nonsense sign on the jar reads "Please Donate Your Spare Change to the Kinde Food Pantry." Since then the jar has been a focal point of many friendy challenges among friends who have been known to quietly slip in a $50 or even a Ben Franklin on occasion. That tradition started five years ago and has been going strong ever since.
---
Kinde Food Panty – A Local Concern, Local Help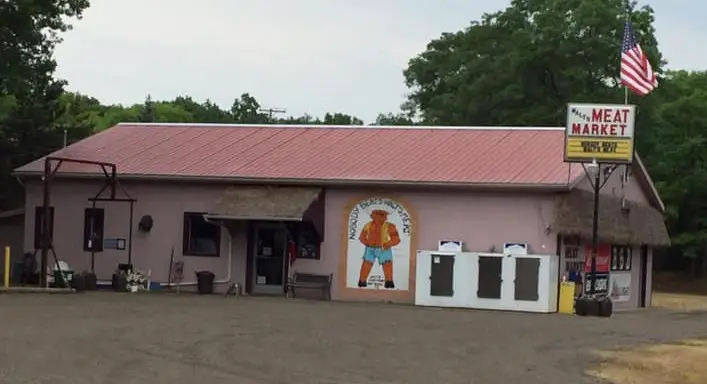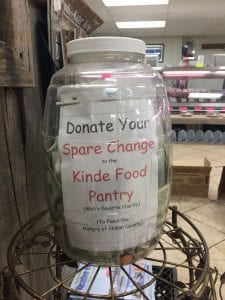 The Kinde Food Pantry is run out of the First Presbyterian Church in Kinde. It currently serves over 80 families and over 120 children with storable and fresh food on a weekly basis. They are also a focal point for those needing clothing, money, and furniture, in Huron County. The Pantry collects foodstuffs from as far as Bay City so cash for fuel and incidentals is as important to the mission as collected food. Every little bit helps.
I ran into Lynne during a recent early morning breakfast run to Walt's for Bacon Sausage. She wanted to express thanks to all who supported the Kinde Food Pantry effort over the summer and hope they can exceed the collection record of last year in the ol' pickle jar before the 2021 summer season ends.
So stop into Walt's near Port Austin and slip a bit of coin into the Pickle Jar. Let's help Walt's break a record before the summer ends in 2021.
---
Related Reading
---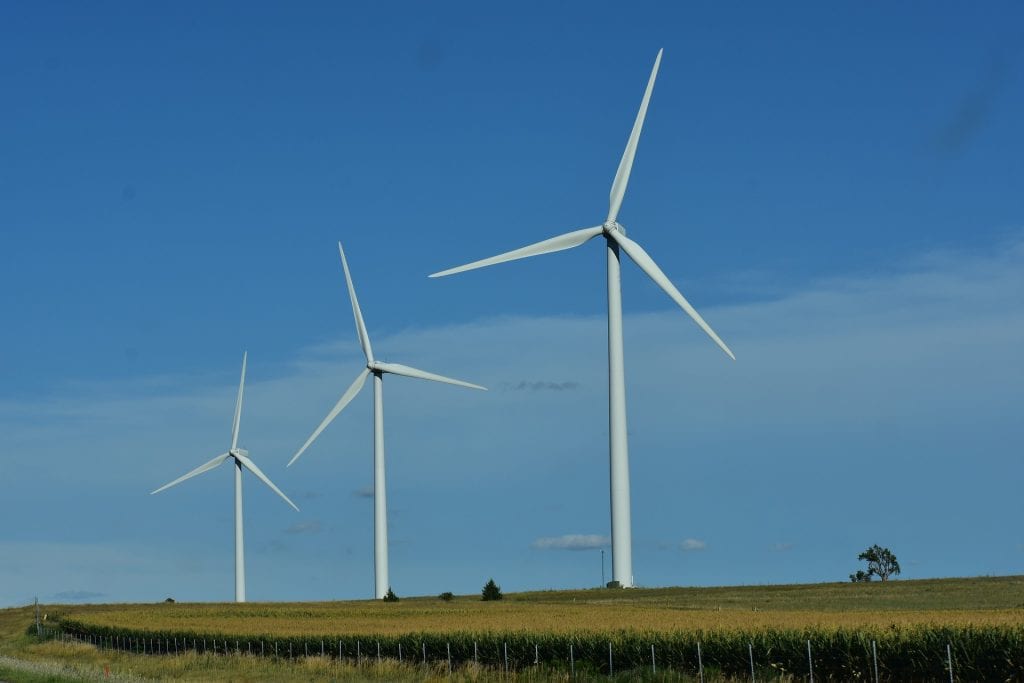 Michigan Windfarm Map – Comprehensive map of wind farm projects. Including those planned, under construction, or canceled. Data also included decommissioned wind farm projects. Updated as new information is available.
Michigan Windfarm Accidents – A historical record and map of indents occurring on wind and solar energy industrial sites. Incidents include those involving the transport of materials to wind farm projects. Updated as information is available.
---