Ah, Lexington, Michigan—a place where the water's edge is more than just a geographical boundary; it's a state of mind. This isn't just another sleepy beach town; it's a sanctuary for those who seek the simple joys of life: sun, sand, and the occasional sunburn. Let's take a journey, shall we?
Let's Discover Lexington Mi Beaches
Why Lexington, MI is a Beach Lover's Paradise
Lexington isn't just a dot on the map; it's a vibe, a mood, a lifestyle. Nestled in Michigan's Thumb, this place is a siren's call to beach bums and sun worshippers. And if you're looking for more than just a tan, check out my deep dive into the soul of Lexington. The town's history is as rich as its shoreline—filled with tales of maritime adventures and local legends that add a layer of mystique to your beach experience.
Tierney Park—The People's Beach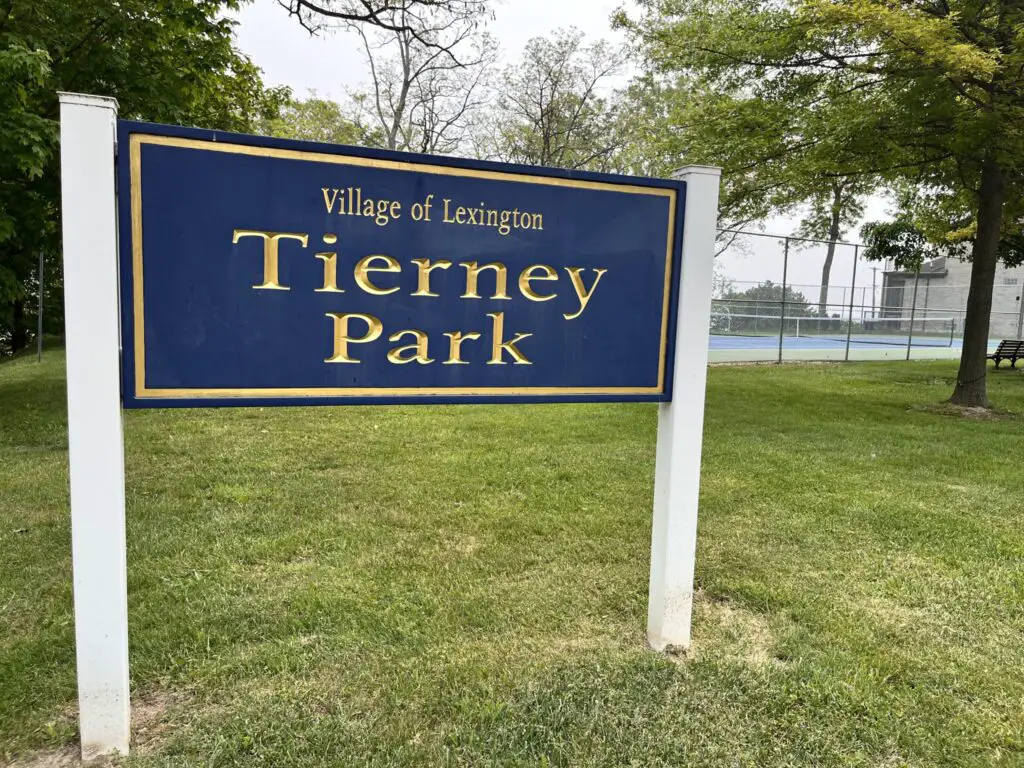 Tierney Park is where the community gathers, where kids build sandcastles as if they're auditioning for a reality TV show, and where you can find everything from picnic spots to playgrounds. It's the heart of Lexington's beach scene, and it's got a pulse you can feel. BlueWater.org knows what I'm talking about. The local food trucks nearby offer everything from gourmet hot dogs to artisanal ice cream, making it a culinary adventure as well.
Lexington State Harbor—The Beach with a Beat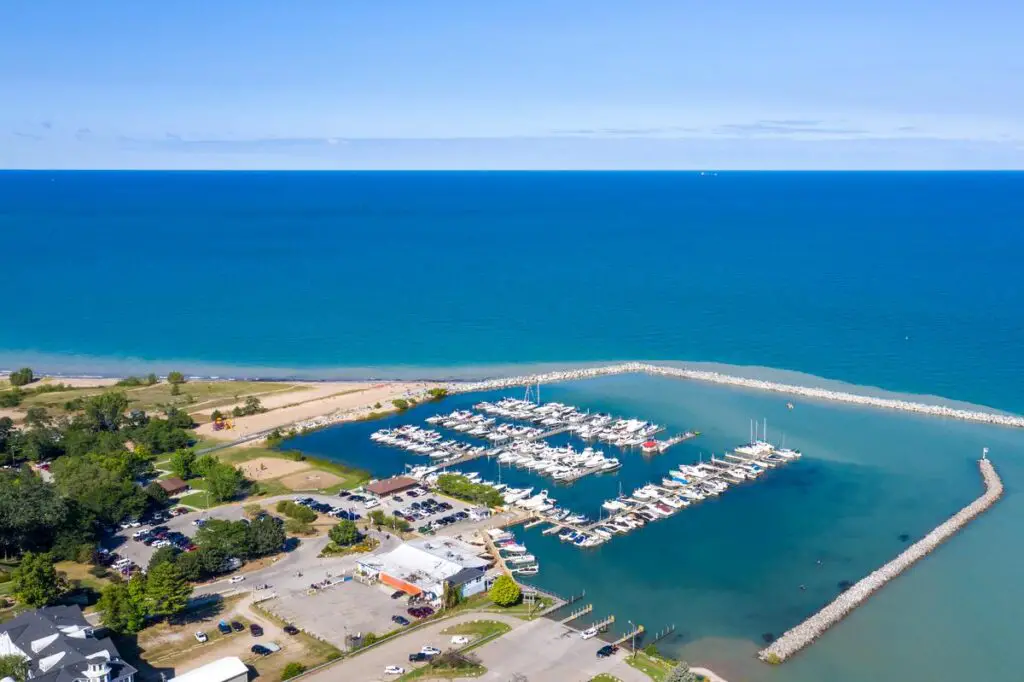 This is not your grandma's beach. Lexington State Harbor is where the sand is as soft as a lullaby, but the atmosphere is as lively as a rock concert. Free concerts, people. Free. TripAdvisor users can back me up on this. And let's not forget the local artists who set up shop, turning the beach into a makeshift gallery where you can pick up a piece of Lexington to take home.

If you're the kind who likes to stray off the beaten path, Lexington has a few secret beaches that are like whispers—quiet but impactful. The Village of Lexington will give you the lowdown. These are the spots where you can read a book uninterrupted or have a heart-to-heart with the waves.
Birch Beach
A hidden gem in Worth Township, Birch Beach offers a tranquil setting for sunbathing and swimming. Its less crowded atmosphere makes it ideal for those seeking a peaceful day by Lake Huron.
Blue Water Beach
Located in Worth Township, Blue Water Beach is known for its crystal-clear waters and scenic views. It's a great spot for families and offers basic amenities for a comfortable day out.
Great Lakes Beach
Great Lakes Beach in Worth Township is a small but charming beach that offers a quiet retreat. It's perfect for beachgoers who prefer a less commercialized setting, and it offers stunning sunset views.
Lake Huron Roadside Park
Situated right off the main road, Lake Huron Roadside Park offers convenient access and a cozy beach area. It's a great place for a quick dip or a picnic with a view of the lake.
Burtchville Township Park
Burtchville Township Park is a well-maintained public space offering both beach access and picnic areas. It's a family-friendly spot where you can enjoy a variety of outdoor activities.
Water Quality—Because No One Likes a Dirty Bath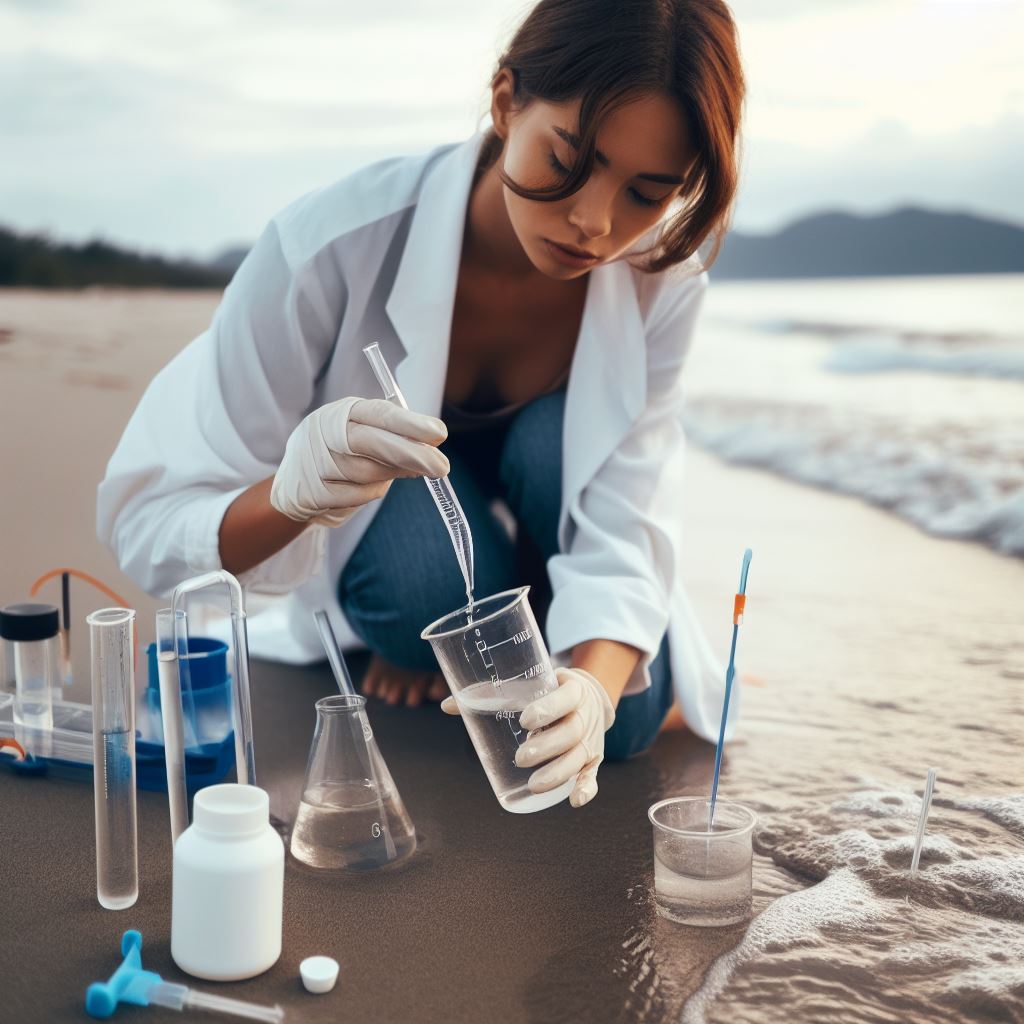 Let's talk about something less sexy but equally important—water quality. Trust me, you don't want to swim in something you wouldn't drink. TheSwimGuide.org keeps it real. The town takes water quality seriously, with regular tests and updates to ensure you're swimming in Lake Huron's finest.
Water Quality Standards on Michigan Beaches
In Michigan, public beaches for recreation are usually tested between May and September, about one to four times a month. The official testing period for water quality spans from May 1 to October 31.
The state relies on guidelines from the EPA, implemented by the Michigan Department of Community Health and the Michigan Department of Environmental Quality. They set E. coli standards based on the Michigan Public Health Code and Rule 323.1062(1) of Part 4.
Beaches get a Green status when the average E. coli count from 3 simultaneous samples is below 300 per 100 ml. Alternatively, a Green status can also be given if the average from 5 samples taken over a month is under 130 E. coli per 100 ml.
On the flip side, a Red status is given when the E. coli count from 3 simultaneous samples goes above 300 per 100 ml, or if the average from 5 samples over a month exceeds 130 E. coli per 100 ml.
Public Beaches—Democracy in Action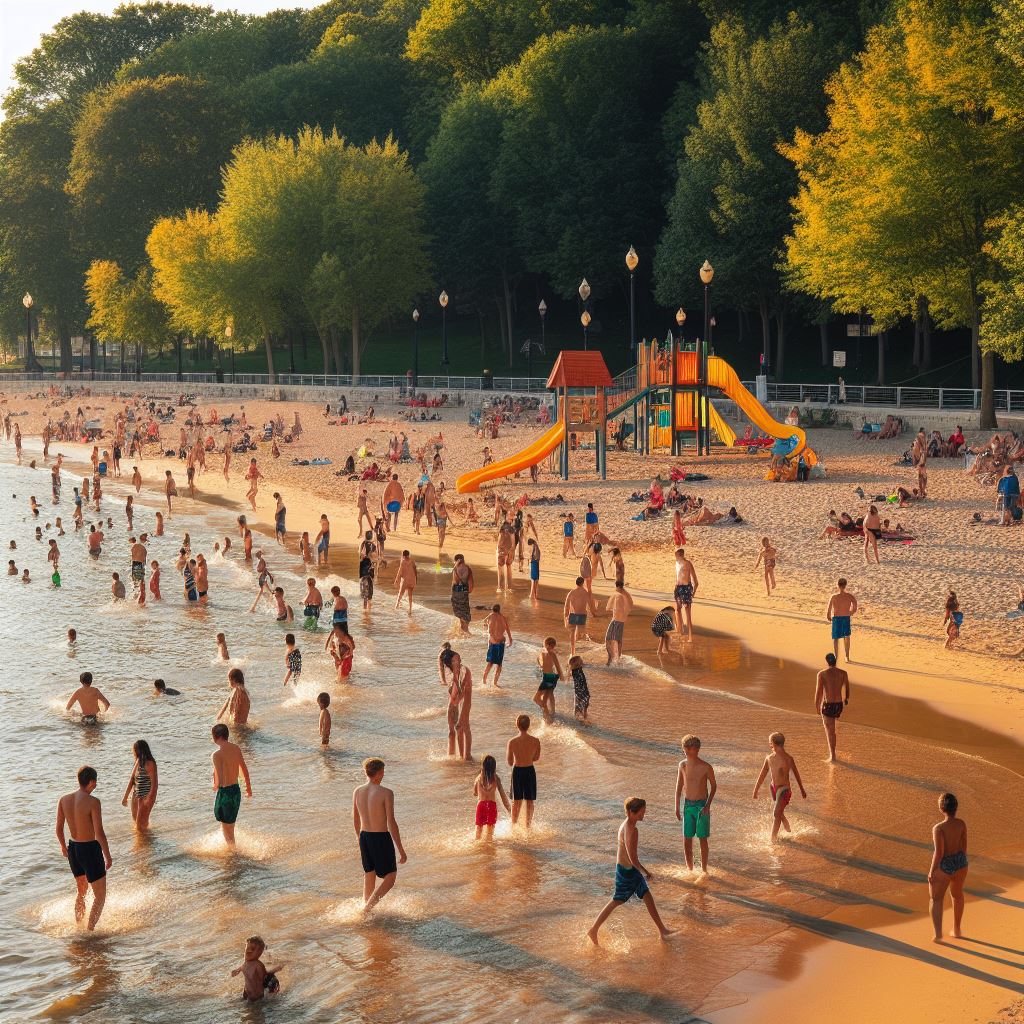 In Lexington, the beaches are like public forums—open to all and owned by none. It's where the community comes together in all its sunburned, sandy glory. These public spaces are the epitome of democratic leisure, where the only ruling party is Mother Nature herself.
Public Beaches Near Lexington MI.
Here's a listing of some public beaches within 10 miles of Lexington, MI, along with brief descriptions:
| Beach Name | Description |
| --- | --- |
| Tierney Park | A community hub featuring a playground, bathrooms, beach volleyball net, and shaded picnic areas. Source |
| Lakeside Beach | Not much detailed information available, but it's mentioned as one of the best beaches near Lexington. Source |
| Lakeport State Park | Offers a variety of recreational activities, including swimming and picnicking. Source |
| Fort Gratiot County Park | Known for its scenic beauty and recreational opportunities. Source |
| Lexington State Harbor | Offers soft sugar sand and free concerts at the band shell. Source |
| Birch Beach North | One of the multiple Birch Beaches in the area, known for its natural beauty. Source |
| Great Lakes Beach | Another beach listed as one of the best in Lexington, MI. Source |
The best beach in Lexington? That's like asking a parent to pick their favorite child. Each has its own charm, its own quirks, its own soul. Explore, and find your own slice of paradise.
Dog Beaches Near Lexington MI – Man's Best Friend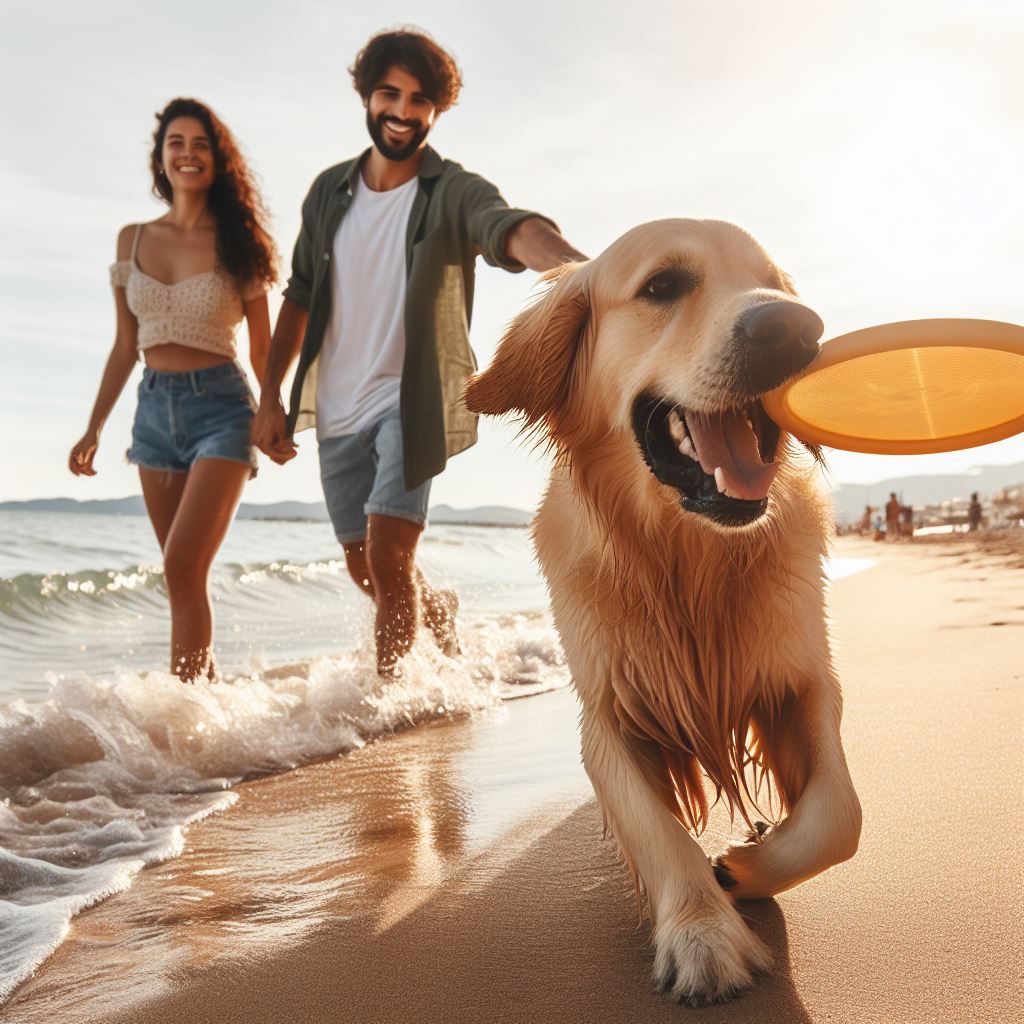 Got a dog? Bring 'em. Lexington understands that a beach day without your four-legged friend is like a pub with no beer—pointless. Some beaches even offer doggy waste stations and fresh water bowls, because in Lexington, pets are family too.
Here's a table listing some dog-friendly public beaches within 15 miles of Lexington, MI, along with brief descriptions:
Dog Friendly Beaches Near Lexington MI
| Beach Name | Description |
| --- | --- |
| Chrysler Beach – Marysville | Located in Marysville, this beach is known for being pet-friendly. Source |
| MDOT Four Mile Scenic Turnout – Palms | A scenic turnout in Palms that allows dogs. Source |
| Delaware Park – Palms | Another beach in Palms that is dog-friendly. Source |
| Lincoln Park – Harbor Beach | The north side of this beach in Harbor Beach is known to be pet-friendly. Source |
Unfortunately, we don't have many choices a short distance of Lexington, MI. However, these options are relatively close and could make for a great day trip with your furry friend.
FAQ About Beaches in Lexington MI
Is parking available at the beaches?
Yes, most beaches offer parking, but it can get crowded during peak season.
Are there lifeguards on duty?
Generally, no. Swim at your own risk and always keep an eye on children.
Can I rent beach equipment?
Some beaches have rental shops for kayaks, paddleboards, and the like.
Are bonfires allowed?
Rules vary by beach, so always check local guidelines.
Final Thoughts About Lexington Mi Beaches
So there you have it, a complete guide to the beaches in and around Lexington, MI. Whether you're a local or just passing through, these spots offer a little something for everyone. Until next time, happy beaching.
Related Reading
8 Fun Activities To Enjoy on Michigan's Beaches
Exploring the 7 Best Beaches in Charlevoix MI – Unforgettable Family Getaways
Absolute 50 Top Michigan Beaches
10 of the Most Popular Huron County Beaches Of the Upper Thumb