Immersed in the primal wonders of Michigan's Upper Peninsula, Manistique stands out as a haven for outdoor and adventure lovers. Encircled by the persistent beauty of blue-green waters and lush landscapes, the city's geographical charm is a beacon to those who cherish a rendezvous with nature. From the winding trails of the Manistique River to the vast expanse of Lake Michigan, the desire of kayaking in Manistique through these turquoise currents is irresistible. In this discourse, we embark on a journey to discover the robust kayaking landscape of Manistique, the needed gear, seasonality, skill requirements, and safety measures, as well as narratives and descriptions of top-notch kayaking memories etched in the heart of this enchanting city.
Understanding Manistique
Geography and Natural Beauty of Manistique
Manistique, a scenic city located in Michigan's upper peninsula, is known for its position along the picturesque shores of Lake Michigan. Its natural beauty incorporates a range of features, from verdant forests to diverse wetlands to spectacular coastline. The city is situated on the Manistique River, offering miles of stunning waterways waiting to be explored.
Manistique Climate and Its Appeal to Adventure Enthusiasts
As a four-season travel destination, Manistique's climate varies significantly throughout the year. Summers are typically mild to warm, with temperatures perfect for water sports, while the winter brings an influx of snow-related activities. The city's geography and temperate climate make it an ideal location for adventure enthusiasts. Manistique offers everything from hiking and wildlife spotting to winter sports and watersports.
Water Sports in Manistique
Water sports are particularly popular in Manistique due to its close proximity to several bodies of water. The most common forms of water recreation in the area are fishing, boating, and kayaking.
Manistique's Kayaking: An Overview of River and Lake Adventures
Manistique offers distinctive kayaking experiences via two incredible water bodies – the tranquil Manistique River and the expansive Lake Michigan. The Manistique River meanders delightfully through an untouched backdrop of vibrant flora and fauna – a serene escapade ideal for both beginners and skilled kayakers due to its gentle current.
Conversely, Lake Michigan offers an immersive experience representative of ocean kayaking. With vast stretches of open water and a terrain that may include wave navigation, it provides a unique thrill of its own. Paddling through Lake Michigan opens up vistas of lighthouses, sandy beaches, and bird reserves from a unique and captivating perspective.
Thus, whether it's the slow-paced paddling through the picturesque Manistique River or a challenging session in the broad Lake Michigan, kayaking in Manistique guarantees an invigorating escape, basking in the region's stunning natural beauty.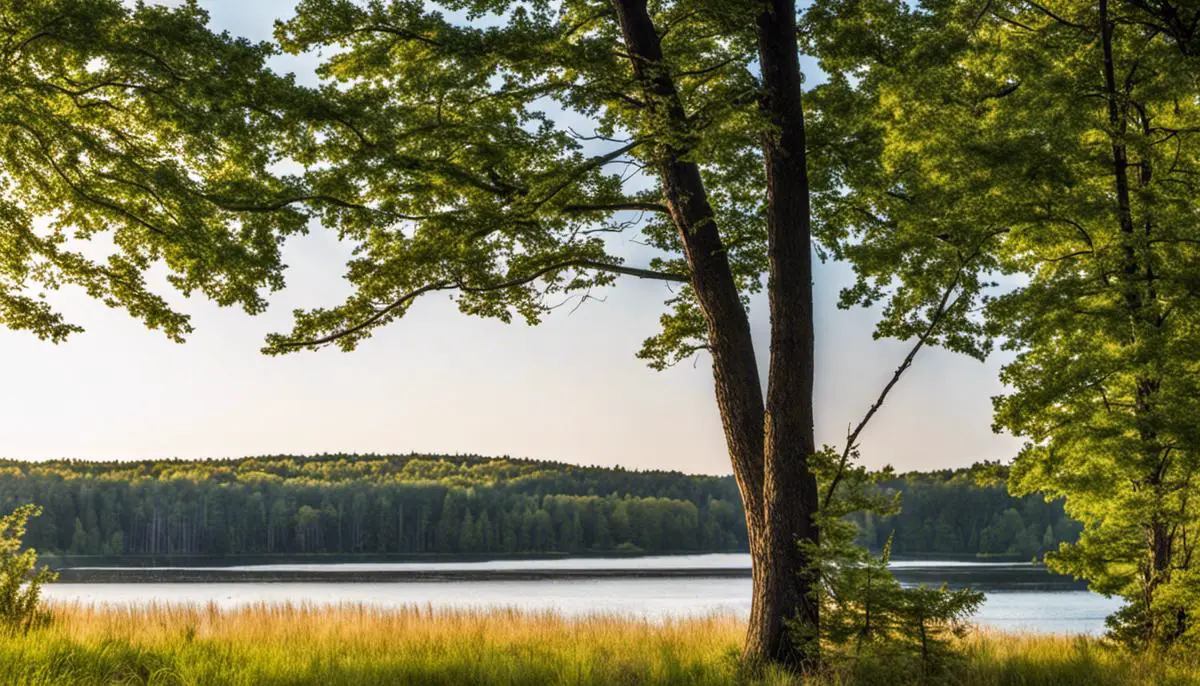 Exploring the Kayaking Scene in Manistique
The Dynamic Kayaking Scene in Manistique
Manistique, in Michigan's Upper Peninsula, harbors an active kayaking scene given its prime location by the Manistique River, Lake Michigan, and the Indian Lake. The Manistique River takes center stage with its 64-mile long course serving as a delightful backdrop for an accessible but thrilling journey.
This signature waterway of Manistique is a kayaker's paradise, owing to its gentle flow and broad width that suit all skill levels. The serene stretches of unspoiled wilderness beckon seasoned paddlers while the nearby Germfask, Gulliver, and Thompson offer additional scenic routes of varying complexity.
For the adventure-seeking advanced kayakers, Lake Michigan fits the bill with its formidable waves and potent winds. As a freshwater lake mimicking sea kayaking conditions, it presents a unique and thrilling challenge distinct from the peaceful Manistique River experience.
Seasonal Differences
Michigan's four distinct seasons offer different kayaking experiences each time. The area sees the biggest surge of kayakers from late spring to early fall when the weather and water temperatures are most inviting. Summer, in particular, is the prime time for paddling, especially around July 4th, when the river becomes a spectacle of floating parties.
Winter kayaking is less popular and is recommended only for the most experienced or the most hardcore kayakers due to the frigid temperatures and potential ice.
Equipment and Safety
Required equipment for kayaking in Manistique includes a high-quality, well-fitted kayak, a paddle, a life jacket, and depending on the weather, proper clothing. It's also recommended to carry a whistle, watertight bag for personal items, and a bilge pump or sponge for removing water from the kayak.
Safety is paramount and it's suggested to always go kayaking with at least one other person, especially for those who are less experienced. For safe kayaking, it's important to stay updated with weather conditions and avoid kayaking during severe weather.
Kayaking Community
Manistique boasts a passionate community of kayakers. The Pictured Rocks Kayak Club of Manistique is one such group that organizes regular kayaking outings and promotes the sport within the community. This association is known for its camaraderie and volunteer efforts in maintaining the region's water trails.
There are several avid local kayakers who have gained recognition over the years. One such example is John Hermann, a Manistique native and founder of Manistique Kayak Adventures. Known for his passion for paddling, he's worked tirelessly to promote and develop the local kayaking scene, providing rentals and guided tours along the Manistique River.
Whether you're a Novice or a Seasoned Kayaker
Manistique, known for its plethora of water bodies and supportive kayaking community, serves as a paradise for those who enjoy recreational water activities. Here in Manistique, you have the opportunity to peacefully paddle your kayak, love the gentle rustle of the wind, and absorb the captivating allure of nature that envelopes you from every angle.
Photo by blunkorama on Unsplash
The Best Kayaking Experiences in Manistique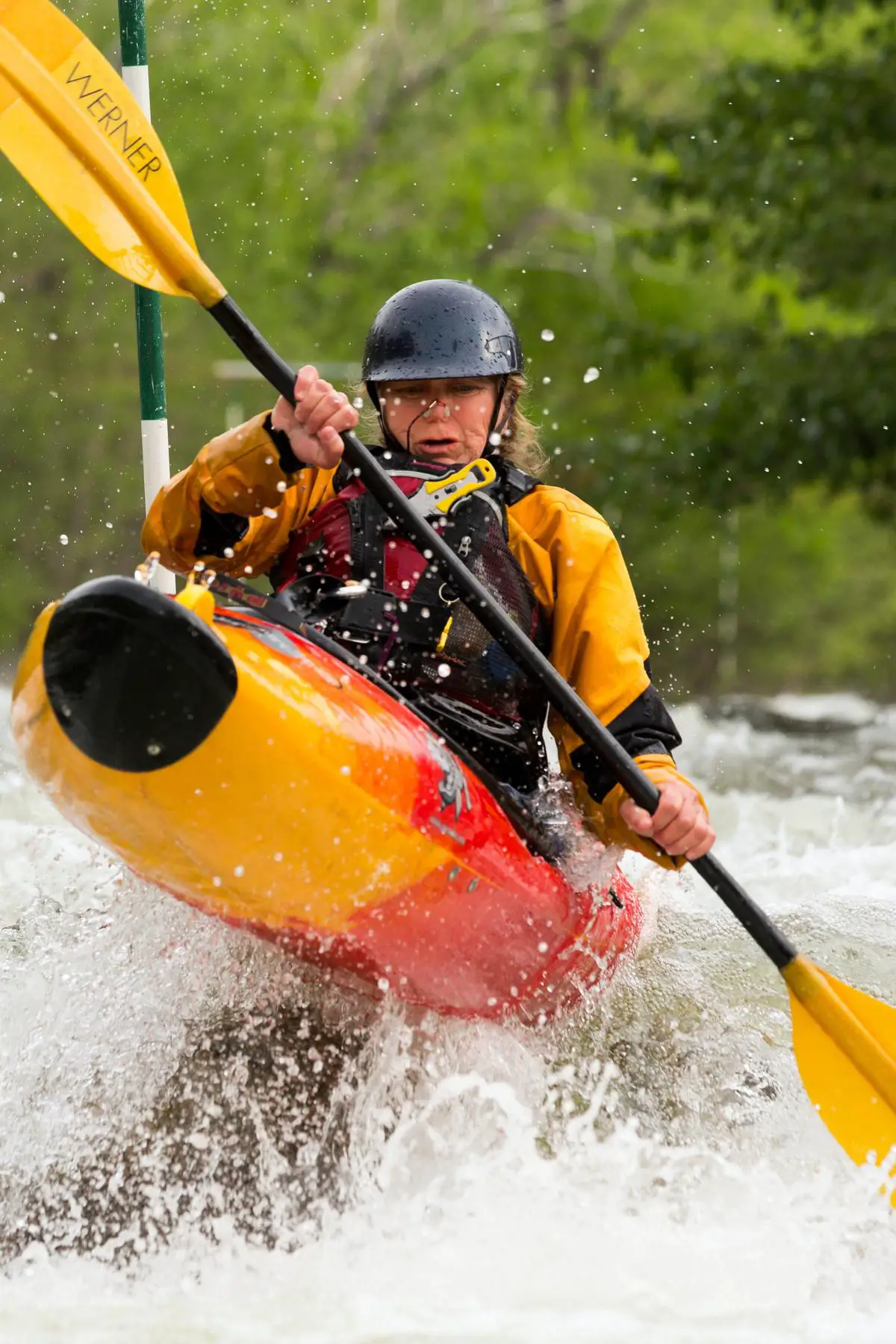 Experience the Manistique River: A Prime Destination for Kayaking
Michigan's Manistique River offers extraordinary kayaking experiences, perfect for both Individuals new to the sport and experienced paddlers. The river functions as a water trail spanning over sixty miles, giving kayakers a vast array of opportunities for countless adventures. The route, diverse in its landscapes, meanders through magnificent forests, peaceful farmlands, imposing rock cliffs, and eventually leads to the picturesque shoreline of Lake Michigan.
Wildlife Encounters
As a part of the Upper Peninsula of Michigan, Manistique offers an abundance of wildlife sightings that diversify your kayaking experience. You'll often find eagles soaring overhead or deer grazing along the river banks. For bird watchers and wildlife enthusiasts, it's an ideal location to spot various species such as white-tailed deer, beavers, or even the elusive black bear. It's important to observe wildlife from a safe distance to preserve the ecosystem and prevent any potential disturbances.
Seasonal Kayaking Experiences
Manistique offers unique kayaking experiences that differ drastically with every season. Fall is often the favorite among kayakers, mainly due to its spectacular foliage display. The river's calm water reflects the vibrant reds, oranges, and yellows, providing a unique, photographic paddling journey.
Winter offers a stark contrast with its icy tranquility. While it requires special gear and precautions, kayaking in winter presents a unique perspective. Encased in ice and snow, the river turns into a winter wonderland, offering a different kind of serene beauty – a stark contrast to the warmer seasons.
Night Paddling in Manistique
Manistique offers a unique experience of night paddling. On nights with glowing full moons, kayakers venture out for a mesmerizing journey under the starlit sky. With the glistening reflection off the calm river and the serene sounds of nature, night paddling provides a magical touch to regular kayaking adventures.
Manistique Lighthouse Adventure
One of the key attractions for kayakers is the journey to the historic Manistique Lighthouse. Paddlers can venture from the river into Lake Michigan to visit this iconic structure. Standing tall amidst the azure lake, the lighthouse presents an exciting milestone for kayakers on their water adventure.
Kayaking Festivals and Events
Throughout the year, the Manistique area hosts various kayaking events, bringing together a community of outdoor enthusiasts. These events include races, skill workshops, and guided tours, ideal for those looking to learn or improve their kayaking skills.
In conclusion, irrespective of your level of expertise, the kayaking experiences in Manistique offer a delightful blend of natural beauty, tranquility, and adventure, making it a premier kayaking destination.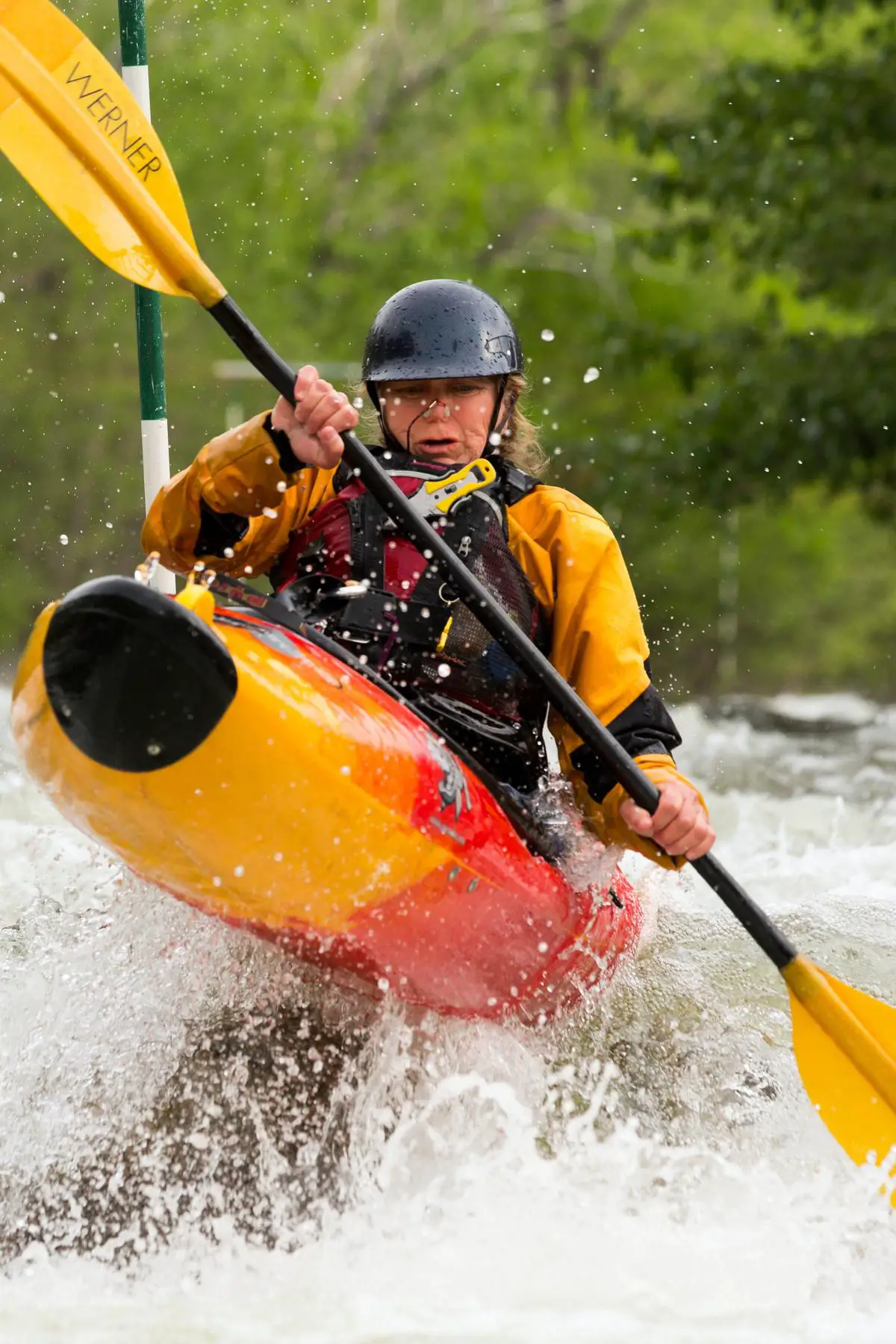 Final Thoughts About Kayaking in Manistique
Whether it's the energetic currents of the Manistique River or the tranquil expanse of Lake Michigan, the appeal of kayaking and the allure of the great outdoors converge in Manistique. As discussed in the preceding discourse, we have explored the many layers that make this Michigan city a kayaking paradise. From the vibrant local kayaking scene to the mesmerizing encounters with wildlife and unique sceneries adorning the routes, Manistique guarantees an exceptional paddling experience. All in all, Manistique is not just a location; it is a vision where the allure of adventure and the soothing serenity of nature coincide in perfect harmony, offering a kayaking experience that is truly worth writing home about.