Are you captivated by the melodic tunes of birds and fascinated by their vibrant feathers fluttering against the wind? If you have a passion for nature and wildlife or simply yearn to understand the world around us a little better, a remarkable event awaits you at the Huron County Nature Center this coming Saturday, June 3.
Get a Guides Tour
Local bird enthusiast and guide Tom Beachy is hosting a mesmerizing morning of bird watching from 10:30 to 11:30 a.m. This event isn't merely an invitation to observe our feathered friends but a chance to understand and appreciate their fascinating lifestyles and natural habitats.
With his encyclopedic knowledge and palpable passion for birding, Tom is the perfect guide for this exploration. His unique ability to bring the avian world alive will enable you to see the forest through the eyes of its winged inhabitants. As you traverse the trails under the verdant canopy, Tom will highlight the local bird species, focusing on summer residents who breed and raise their offspring right here in Michigan. This intimate look into the life cycles of these birds will lend a newfound appreciation for the ecosystem surrounding us.
Birding for Experienced and Novice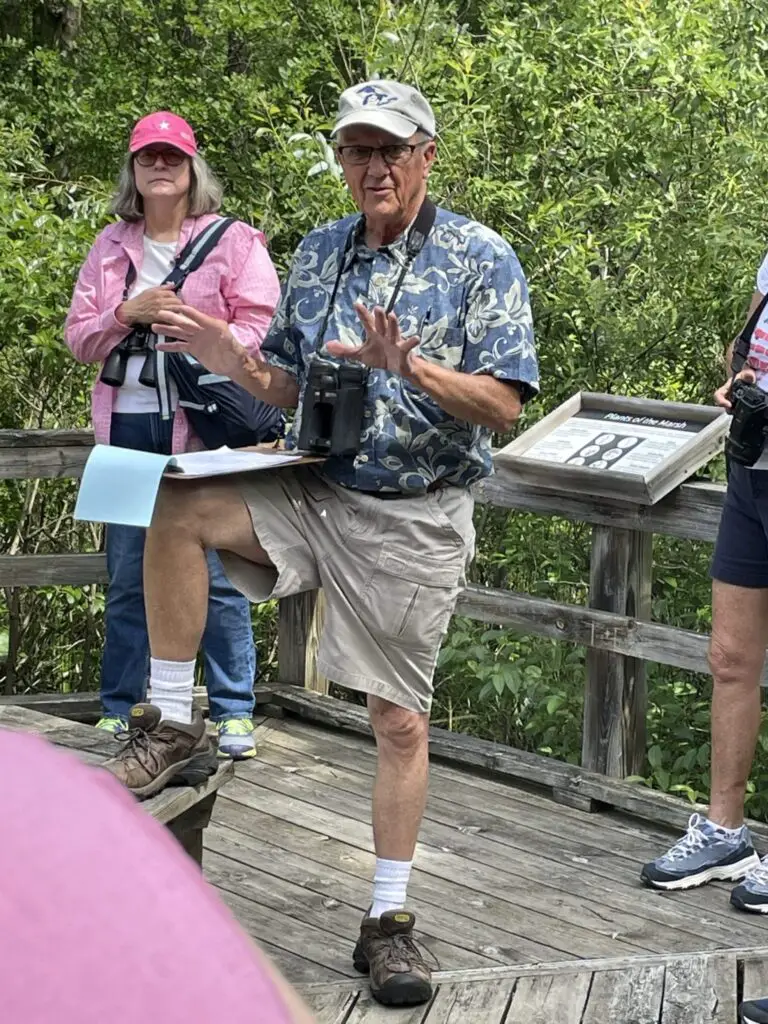 Newcomers and experienced birdwatchers alike are encouraged to attend. Whether you're an early riser who loves to listen to the dawn chorus or an amateur photographer hoping to snap the perfect shot, this event is certain to delight. Bring along your binoculars for an up-close view of these magnificent creatures, your camera to capture their beauty, and your bird book to jot down your observations.
This birding event offers an exceptional opportunity to not only immerse yourself in nature but also to connect with a community of like-minded individuals who share a mutual love for our feathered friends. And the best part? This enriching experience is free of charge, although goodwill donations to support the continued preservation of the Nature Center are warmly welcomed.
But don't rush off once the guided birding session concludes. With the knowledge gained from Tom's insights, you're perfectly poised to continue exploring the wealth of the Huron County Nature Center. Located at 3336 Loosemore Road, east of Oak Beach Road, the center boasts an array of hiking and biking trails waiting to be discovered. Spend the rest of the day absorbing the melodies of bird songs, spotting nests tucked away in tree branches, and simply savoring the serene beauty of nature.
HCNC Open All Summer
In addition, the Nature Center's visitor center is open most weekends during the summer months, providing further opportunities to learn about local wildlife and habitats. To keep up with the latest news and happenings, visit the Huron County Nature Center's website or their Facebook page.
So, mark your calendars, pack your backpacks, and ready your spirit for an invigorating day of birdwatching at the Huron County Nature Center. You never know – this event could spark a lifelong love for birding, one that sees you returning to this lush trail season after season, seeking new sights and sounds of Michigan's extraordinary bird species.