The Cheeseburger Festival in Caseville is a fun way to goof off for a day eating, imbibing, and enjoying the Parrothead life.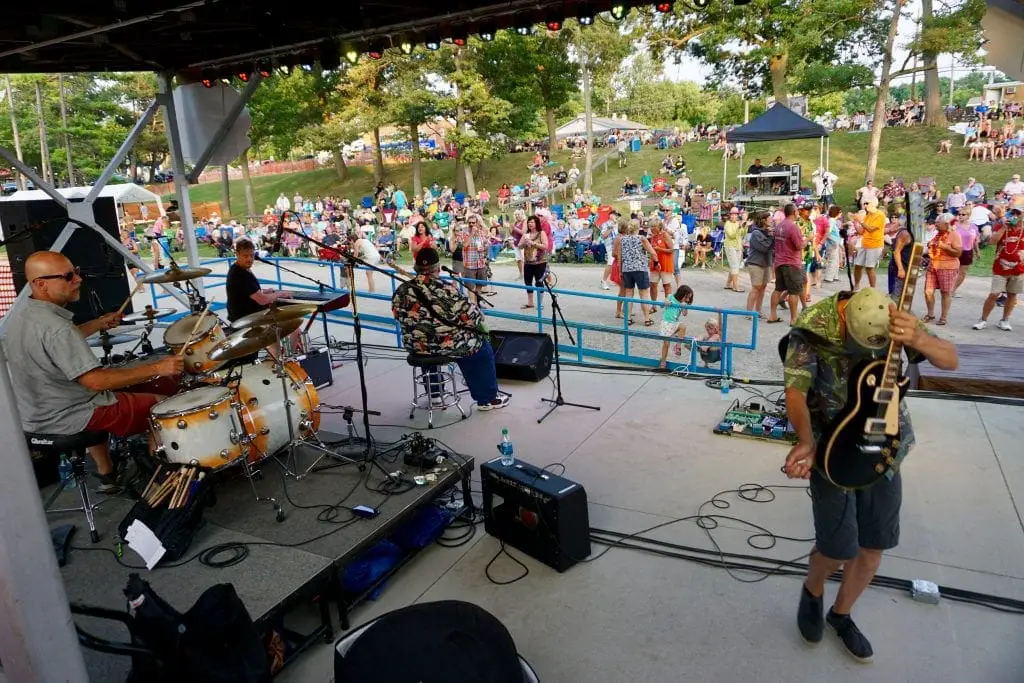 In years past, official estimates were that over 100,000 people visited Caseville during its 10-day festival. It's a family-friendly event during the day but offers a bit of craziness to those that the Jimmy Buffet lifestyle appreciates. Here are some hints for your day trip to the Thumb provided by those who frequent the event each year for your next Caseville Day Trip.
Be Prepared – This includes having your own water, a rain jacket, and comfortable walking shoes. Have a small backpack with snacks, sunscreen, and even a change of clothes. Double on this point if you're bringing kids!!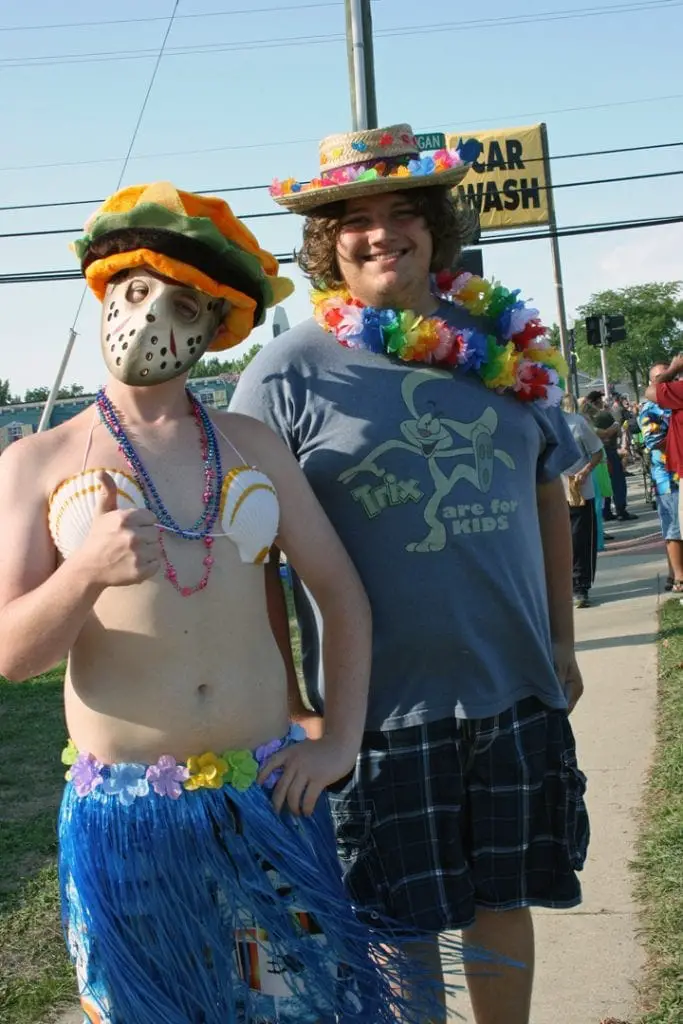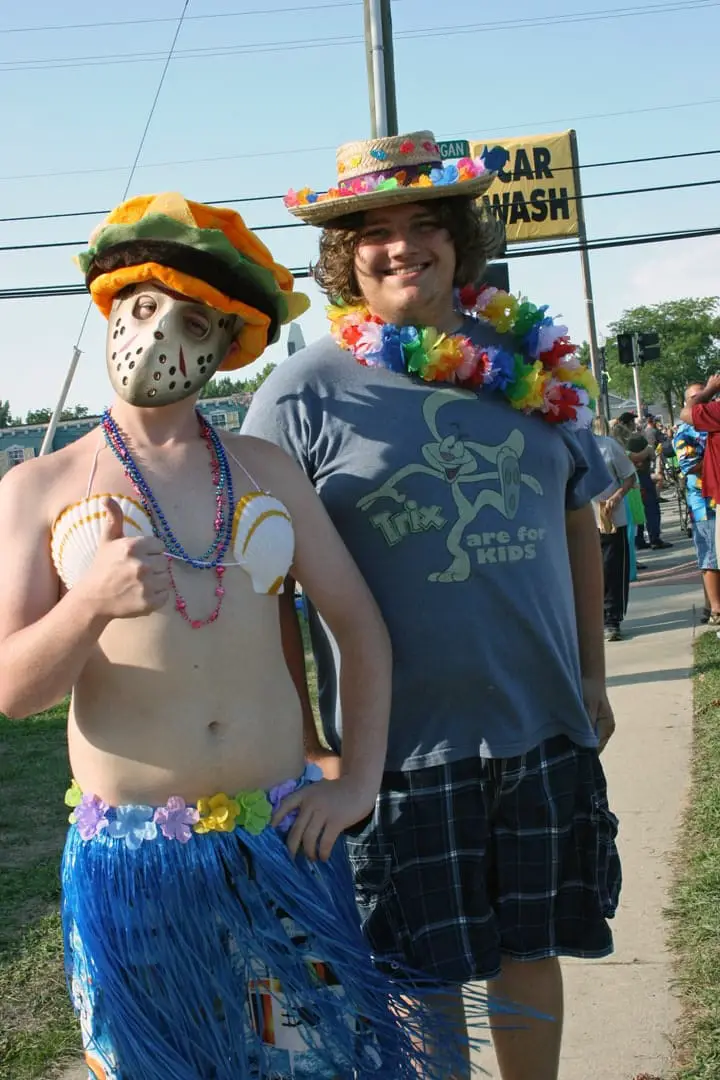 Gas Up Before You Arrive – If you're getting here on fumes gas up in Elkton, Kinde, Bay Port, Port Austin, or Bad Axe. The main street in Caseville gets busy and packed. You will feel better knowing you can get out without waiting an hour in line for a few gallons of gas.
Set Up a Base Camp – Park your car and plan on walking around. Park a few blocks away from Main Street so you can get easy in and out. Parking is crazy in Caseville County Park or near Main Street. Do not park on someone's lawn.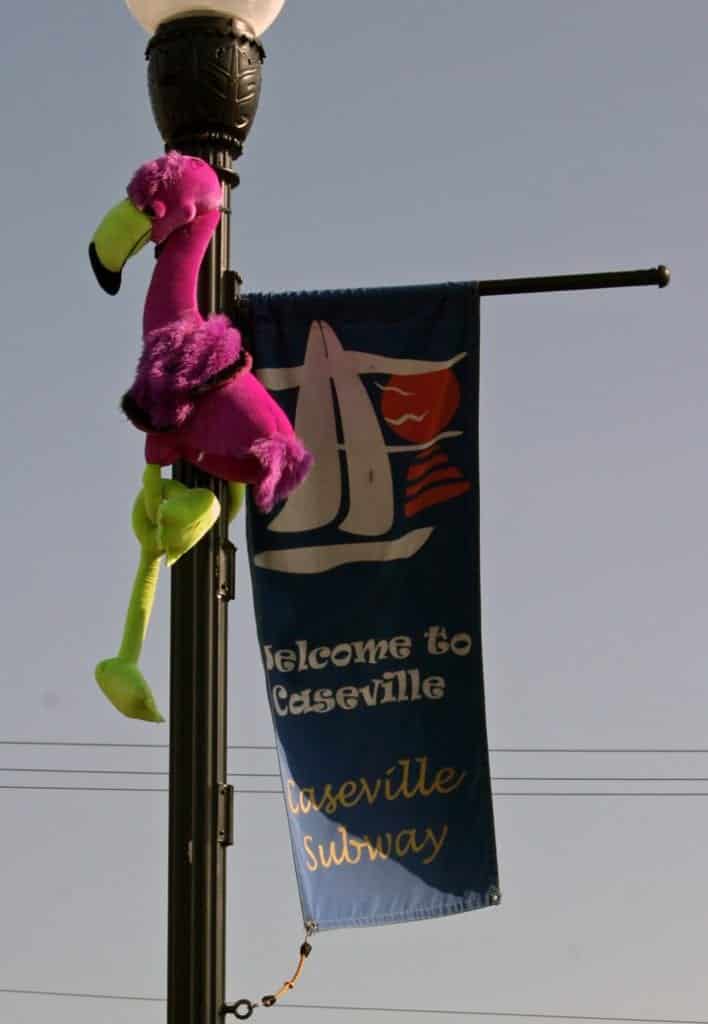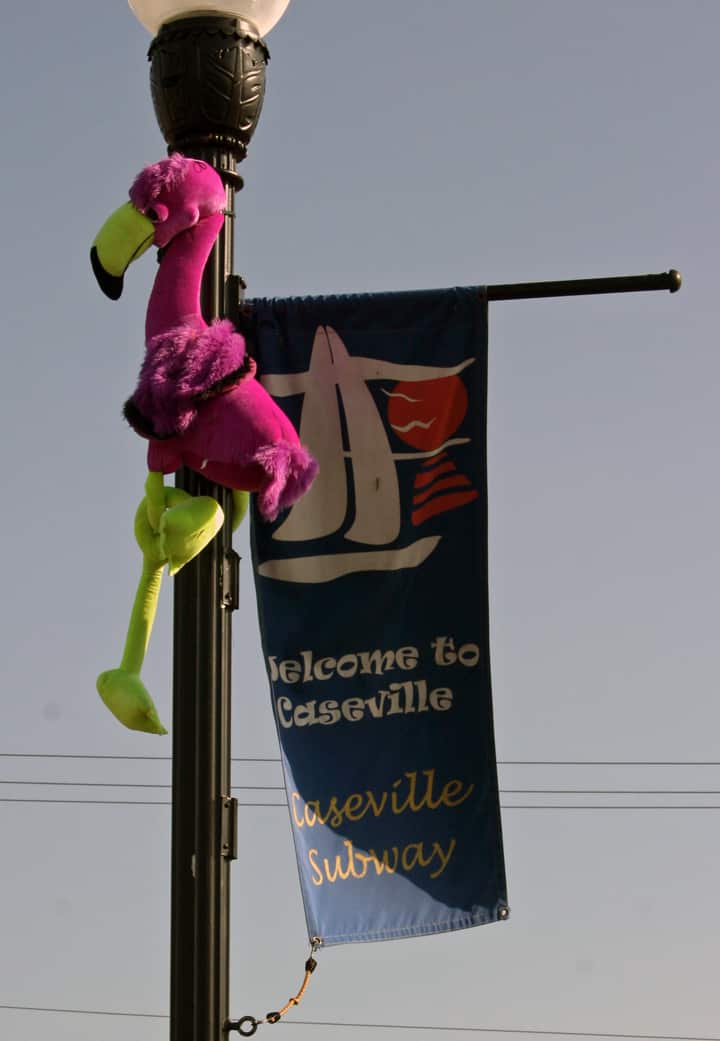 Do Not Drink on the Street – This is not the New Orleans Mardi Gras where anything goes. Open alcohol containers are a no-no. You will see the uninformed with an open beer walking down the street. They are a target for a ticket. Drink in closed, private designated areas.
Be Informed of Events– Make the best use of your valued time on your day trip to the Thumb by grabbing a free event calendar from Caseville Chamber of Commerce. There are also several smartphone apps available that give the location, times, and details of many events.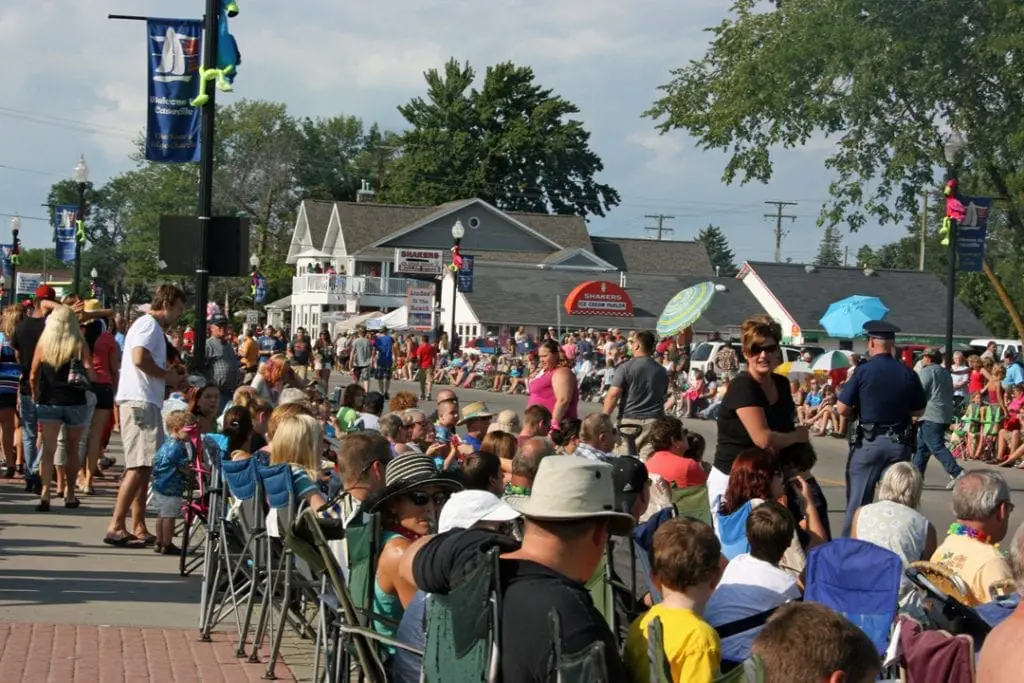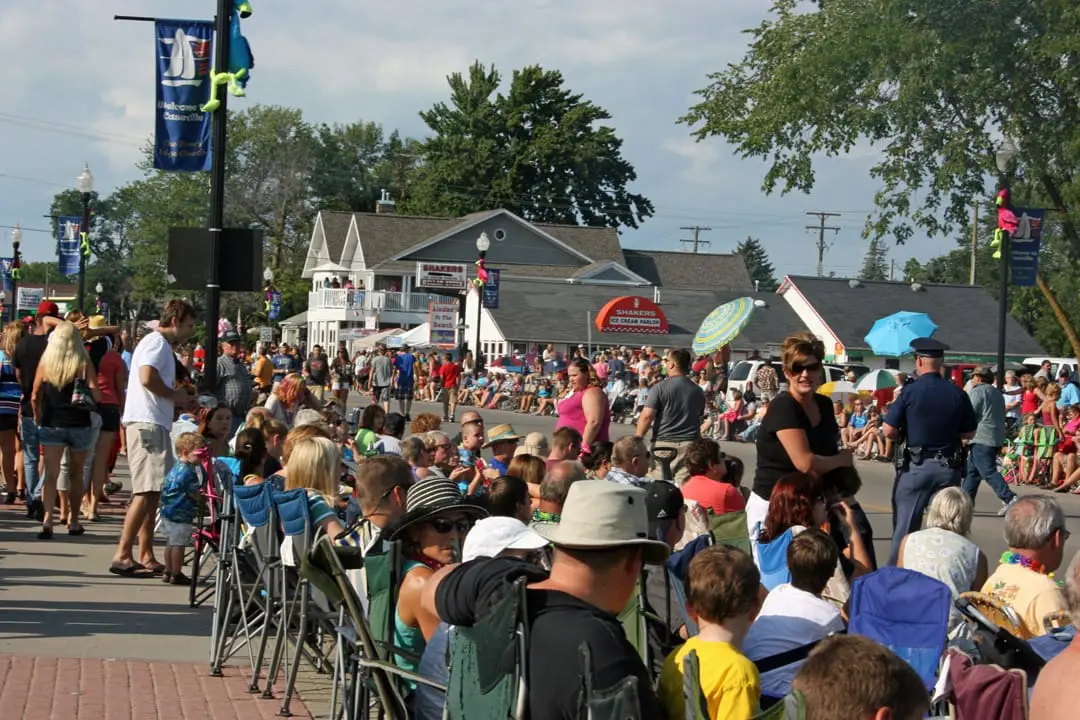 Set up for the Parade of Tropical Fools Early – This is the highlight of the whole festival. By late morning on Wednesday, you should claim a spot for your clan with chairs and ribbon. Be cool about it. There will be up to 50,000 friends with you.
Public Transportation – The Thumb Area Transet offers rides on the weekends and Wednesday (Parade Day) Bus stop locations are at Port Crescent State Park, Duggan's Campground, Oak Beach County Park, and Sleeper State Park. Shuttle Times begin at 3pm-Midnight. (18th shuttle will begin at 2pm for parade). Shuttle Costs: $3 per person, per ride. Have correct fare as the driver cannot make change. Drop off & Return Pick up location will be The Caseville Amphitheatre. Additional Pick Up locations & days may be made by scheduling a ride at 1-800-322-1125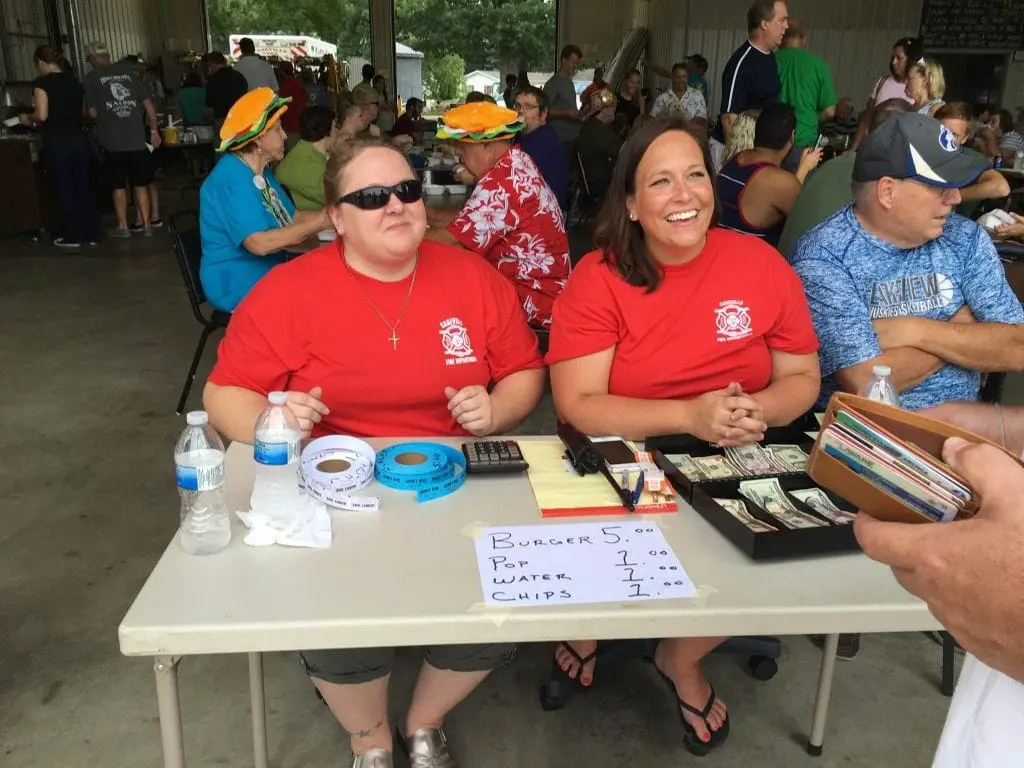 Support Your Local Firefighters – The Caseville Fire Department only offers its famous Firehouse Burgers on the first Saturday. It's for a great cause and they are delicious.
Use the Porta-Potties – Guys, and Gals, public urination will get you arrested. Fortunately, there are hundreds of portal toilets. In some years there are contests for the best selfie with a porta-potty.
Relax and Have Fun – Make a new friend, help a senior citizen, take crazy pictures and post. It's Key North and the best part of the summer. A Caseville Day Trip can be a highlight of your week.
Plan B – Do Something Else – If you or your kids have had enough #CheeseburgerFest and crowds, try something else. Our Things to Do When You're Bored with Cheeseburger in Caseville. has several fresh ideas for a day trip to the Thumb.
FAQ for Cheeseburger in Caseville 2021
When is Cheeseburger Festival in Caseville Mi?
The 23rd annual Cheeseburger in Caseville Festival starts August 13th and runs through August 22, 2021.
What events are there at the Cheeseburger in Caseville Festival?
When is the Parade of Tropical Fools during the Cheeseburger Festival?
The highlight of the Cheeseburger Festival is the parade starting at 5:30 pm Wednesday August 18th. It's the largest attended event of the festival.
---
Related Reading for Cheeseburger Festival 2021