If you live or vacation in Michigan, you likely have your favorite set of top freshwater beaches that you like to visit each summer. They don't have to be big or fancy. Growing up, my family went to Teeple Lake in the Highland State Recreation Area near Milford. When we visited Grandpa and Grandma up in the Thumb, we went to our own beach near Philp County Park. My mom called it the baby beach because all the kids learned to swim there. 
So it shouldn't be a huge surprise that a large international travel magazine found the world-class nature of some of Michigan's top freshwater beaches on the Great Lakes. The Sleeping Bear Dunes National Lakeshore and Grand Haven State Park were named two of the best beaches in a Fodor's Travel article "The Best Beaches in the U.S. That Are Nowhere Near the Ocean."
Sleeping Bear National Lakeshore

The article's author noted that the Sleeping Bear comprises many beaches along its 35 miles of shoreline. "Travelers can set their home base in the nearby town of Empire which offers easy access to reach the park and its gorgeous beaches, including Empire Beach, Esch Road Beach, Peterson Beach, Platte River Point, Good Harbor Bay Beach, or Bohemia Beach." Its proximity to the world's cherry capital of Traverse City and the beautiful vineyards and wineries of Old Mission Point make this destination even more appealing. 
Grand Haven State Park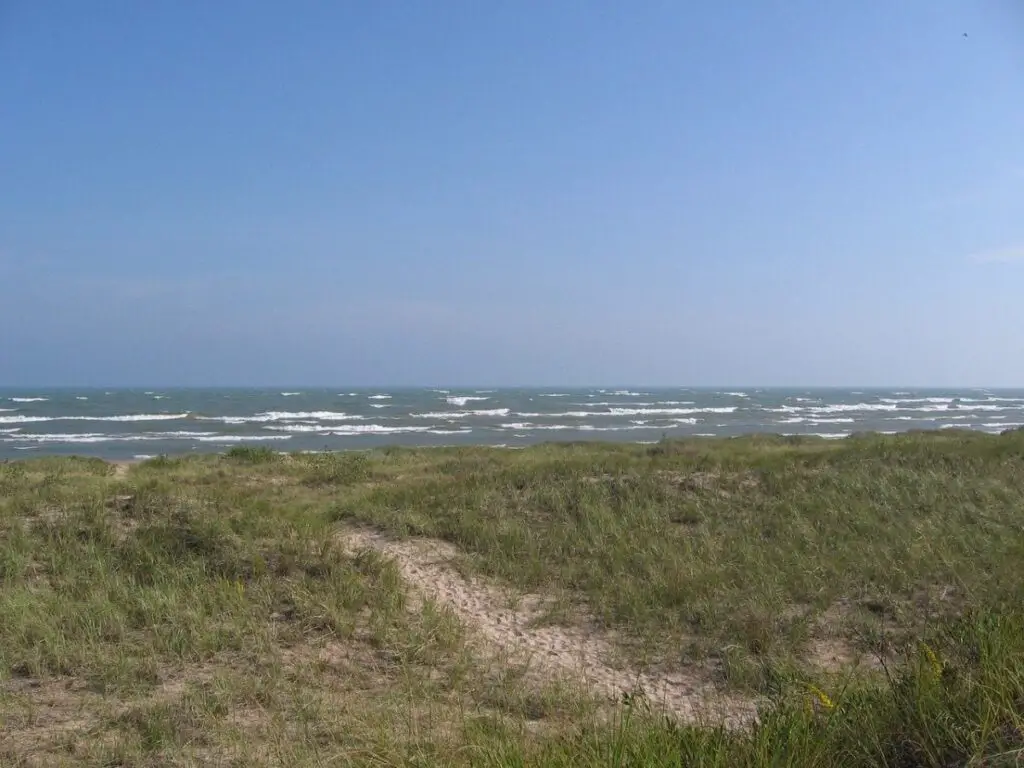 Grand Haven's North Shore Beach ranking as a top freshwater beach left me scratching my head. Its located just outside the tourist town, and the article calls it a hidden gem. Still, the beach does not hold a candle to the boardwalks and dunes along miles of beach at our own Port Crescent State Park. It's obvious the author didn't stray too far from the Lake Michigan shore and perhaps didn't know of another gem of a beach in Saugatuck's Oval Beach or, better yet, the Indiana Dunes National Shoreline. 
The travel magazine ranked Sleeping Bear Dunes National Lakeshore and Grand Haven State Park North Shore Beach #1 and #5. The only other Great Lakes beaches mentioned were North Avenue Beach in Chicago at #4. This is too bad as the Great Lakes have some of the best beaches in the world. We are still doing our own research, but our current favorite beach on each of the Great Lakes can be found at "9 Marvelous Great Lakes Beaches You Should Visit In 2021."
Related Reading For Top Freshwater Beaches