Climate twins are commonly defined as two regions having the same weather patterns and climate atmosphere, even though they have diverse geographical and cultural aspects. We can identify Michigan Climate Twins across various continents. They note climate similarities between the two regions by focusing on different climatic characteristics like humidity, temperature, precipitation, etc.
The Michigan region's climate can be described as humid, with freezing, snowy winters and mild summers. Due to its geographical association with the Great Lakes region, it is excessively prone to weather like thunderstorms, hurricanes, and snowstorms. 
Thus, keeping this information in mind, spotting Michigan's climate twins helps to dig into beneficial insights into the atmospheric comparison around different regions of the globe.
In this article, we will discuss a few climate twins to Michigan and spot similarities and differences in weather patterns. 
1. Hokkaido, Japan
The second-largest island in Japan, Hokkaido, has a similar climate to Michigan, described by snowy winters and cold and mild summers. Hokkaido is located in the North Pacific makes it vulnerable to heavy snowfall amounts, reporting over 1,800 millimeters of snow yearly in some regions. 
Likewise, Michigan's heavy snowfall is recorded as an average of 122 inches annually, listing down as one of the frosty states in the US. The similarities between both regions are that both have humid continental climates and are likely to be targeted by bad weather like typhoons, thunderstorms, and extreme wind. Moreover, Hokkaido is remarkably colder than Michigan.
If we talk about their geographical state, each region has immense differences as Michigan is a state in the dryland US. In contrast, Hokkaido is an island—Hokkaido's rough land, landscape, and close to the ocean.
The region has a rare environment for several outdoor recreation like snowboarding, skiing, skating, and hiking. Compared to Muchigan's plain land, sandy seaside and ample natural water lakes captivate tourists for calming activities like boating, fishing, and swimming.
2. Ireland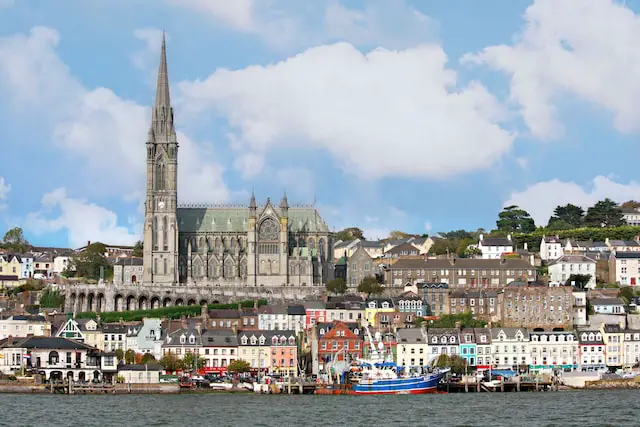 Ireland is a beautiful island situated in the North Atlantic Ocean, and it is also the second-largest island of the British Isles. Ireland is also a climate twin of Michigan. The emerald Isle, as it is known, is as hot as Michigan, with an average temperature of 10°c or 50°f, whereas Michigan's average temperature is the same, 50°f or 10°c. 
The winter season experienced by Michigan is as freezing as Ireland, with a temperature of 41°f, while Ireland's cold weather temperature is 46°f.
Next time you plan a trip to the Irish coast, you may think, what if I get stuck indoors due to the unpredictable weather? Is Hulu available in Ireland? Well, you can find plenty of home comforts there, and not just limited to the weather. People usually spend their cold winters online streaming movies and TV shows bound inside their houses, giving them ample time for relaxing. The quaint streets outside your window also offer a picturesque distraction. 
With these similarities, there is little difference between both regions. Ireland faces less precipitation, with an average rainfall of 867mm yearly, whereas Michigan experiences an average rainfall of 976mm annually. 
Also, Michigan is geographically a large state compared to Ireland. It is a small Island with a big heart and a lot of charm where you can enjoy rugged cliffs and cozy pubs and explore the ancient castle for eye pleasure.    
3. Sverdlovsk Oblast, Russia
Sverdlovsk Oblast is known as the heart of the Ural Mountains in Russia. It shares the same climate with Michigan: cold, freezing winters and light summers. If we compare the winter season, Sverdlovsk Oblast's regular temperature is -12 degrees centigrade, similar to Michigan's normal temperature of 12 degrees Fahrenheit. 
Both regions faced heavy snowfall for an almost vital part of the year, and this season affected their economies, too. And this stage of weather, many businesses take a break for the whole season, and people get time for their families or some work from home. 
One of the noteworthy differences between the two regions' climates is the range of precipitation. Michigan faces around 1000 millimeters of rainfall yearly, whereas Sverdlovsk Oblast has about 500-600 millimeters of rain yearly.
There are also differences in the geography of both regions. Sverdlovsk Oblast is situated in the Ural Mountains, with its land containing rough mountains, expansive forests, and cold rivers. At the same time, Michigan's land is covered by large freshwater lakes, hills, woods, and cultivation.
4. Kilimanjaro Region, Tanzania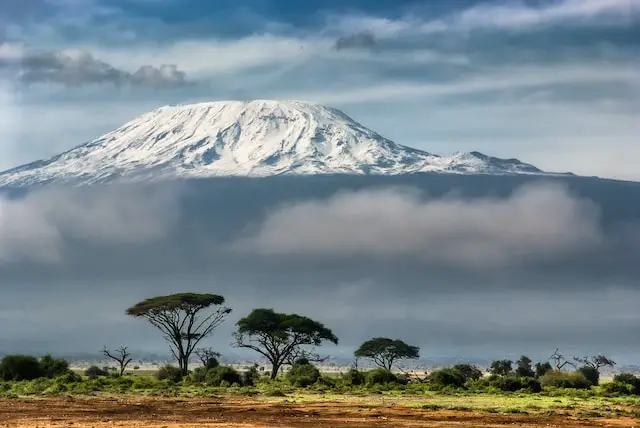 It is also a climate twin of the Muchigan region, and both regions faced short, lenient summers and long, freezing winters. However, the tropical savanna climate primarily impacts Kilimanjaro's atmosphere pattern; around 75°f is the average yearly temperature. 
Michigan's climate is described as having significant changes in temperatures between winter and summer, ranging between 70-80°f as the average temperature.
Although both regions have temperature differences, despite this, they have similar precipitation patterns. As for geography, both regions differ differently. Kilimanjaro is Africa's largest mountain, surrounded by extensive forests, grasslands, and savannas. 
On the other hand, in Michigan, you can have a great view of the Great Lakes, an essential part of the world's freshwater ecosystem.
5. Moscow, Russia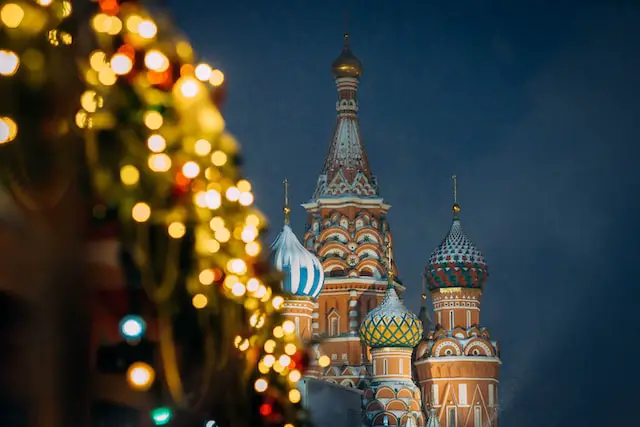 The capital of Russia, Moscow, is also a twin climate of Michigan, with similar climate patterns like cold winters, mild summers, and crucial yearly rainfall. Moscow faces an average of 200mm of precipitation yearly, whereas Michigan averages 1000mm yearly. 
Despite both regions' similarities, there is a slight difference between the two regions. Moscow has more vital changes in temperatures, like in winter and summer; the average temperature is -9°c is the coldest, and 18°c is the warmest. 
On the other hand, Michigan's atmosphere patterns mainly depend on continental impacts, and the average winter temperature is 5-22°f.
Whereas, geographically, Moscow is a universal city in Russia, covering a wide range area of over 2,500 sq km. In contrast, Michigan is a heartland state in the USA with various landscapes containing forests, rivers, and the Great Lakes, and it offers visual pleasures with parks.
Final Thought About Michigan Climate Twins
In conclusion, Michigan's twin climate regions allow knowing the comparison like similarities and differences across several regions and continents. The climate twins mentioned above might have parallels in climate weather but also showcase rare temperature, precipitation, and landscape differences.