Research by Orb Media, a nonprofit journalism organization based in Washington, D.C., showed that a single plastic bottle of water contains from a few dozens to thousands of strands of microscopic microplastic in water.
This is chilling news as people need a minimum water intake in order to stay healthy. A water intake calculator can help you determine your ideal daily water consumption.
Shock! No Water from Tap or Bottle is Really Clean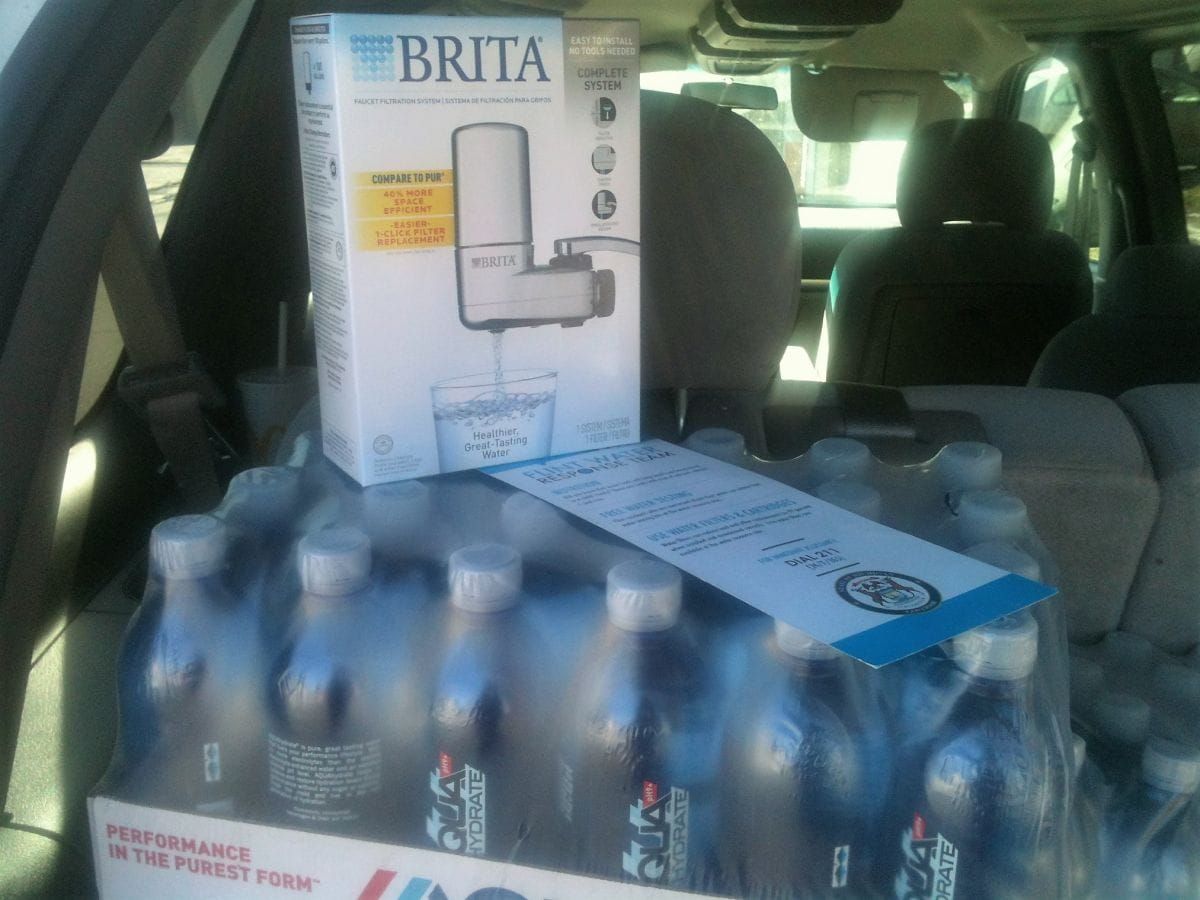 Imagine yourself at the beach on a bright sunny late morning. It is hot. The kids are playing in the sand. A cool breeze comes in from Saginaw Bay. Time for a refreshing drink. You open the cooler. You have a glass bottle of frosty beer or a plastic bottle of ice-cold water. Which do you chose?
---
Researchers at the State University of New York at Fredonia conducted the study. Their results showed that on average, a plastic liter bottle of water contained about 10.4 microplastic particles about the width of a human hair.
The group's earlier work on the level of plastic found in tap water inspired the study. The University showed the "ubiquitous plastic contamination in tap water across the globe, with the highest rate found in the U.S"
The study sampled bottled water from various locations around the globe. They pointed out the cause of the contamination was partly the result of plastic packaging, and partly the fault of the bottling process. The survey included brands like Nestle, Aquafina, San Pellegrino, Dasani, and Evian. Nestle has a bottling plant in Michigan that is currently embroiled in a controversial plan to double the amount of water from Michigan's underground water aquifer.
---
Microplastic In Water – Pollution is Global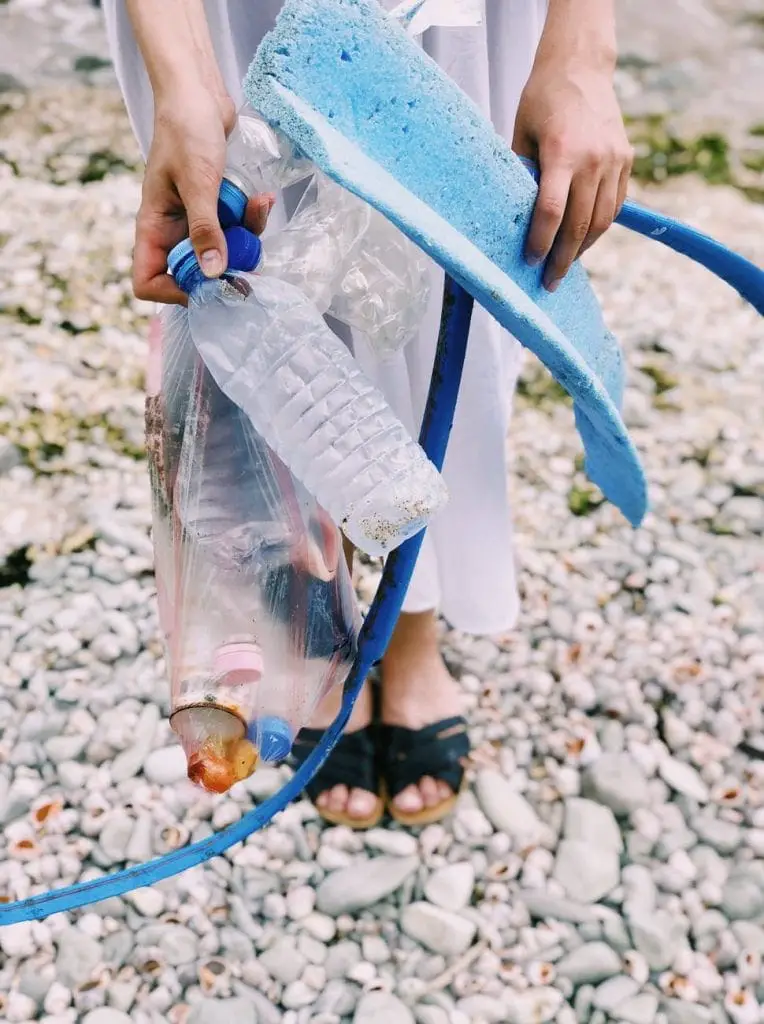 In 2017, the United Nations issued a report that noted that more than a quarter of all fish now contain plastic. They analyzed the guts of fish sold at markets in Indonesia and California.
---
Great Lakes Severely Affected by Microplastic
Cosmetic and home product companies, including Clarins, Estée Lauder, and Proctor & Gamble have pledged to halt the sale and cease utilizing 'microbeads', small plastic pieces used as an exfoliating agent in soap and make-up. In 2012 we published a story that a study was conducted showing that microplastic was found in Lake Huron and Saginaw Bay. The 2012 study, was conducted by the 5 Gyres Institute headed by Dr. Sherri Mason SUNY College at Fredonia New York. Water samples were taken in the Lakes Superior, Huron, Erie, and Ontario and showed an average abundance was approximately 43,000 microplastic particles/km2.
---
No Way to Stop Micro-Pollution?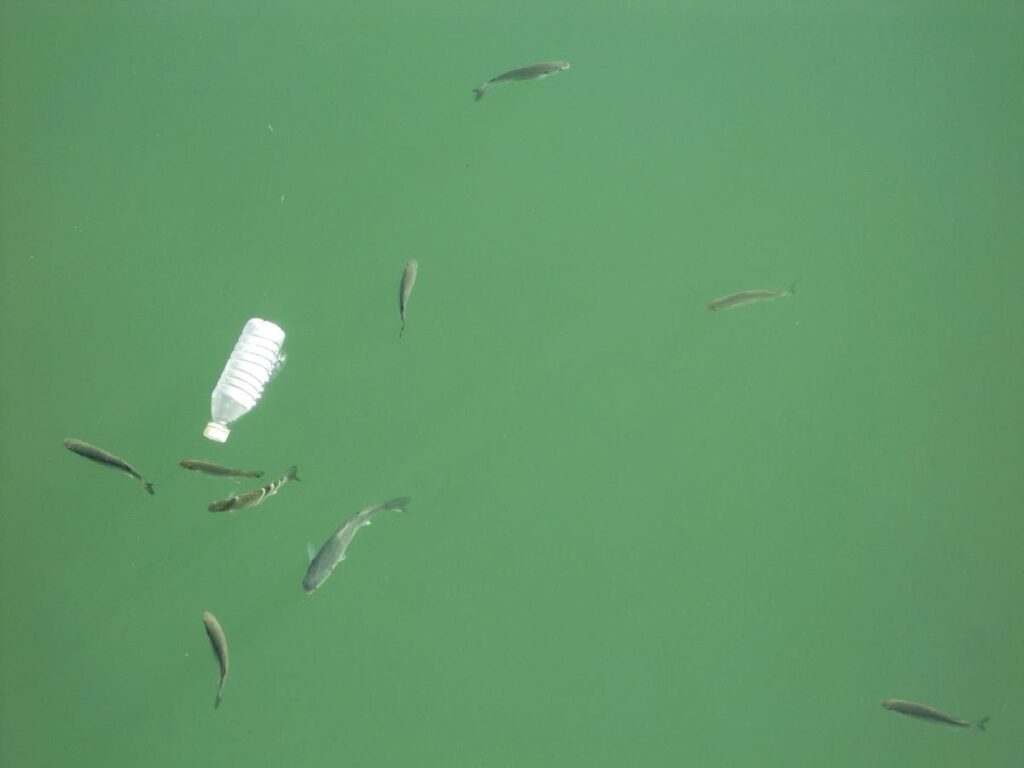 Synthetic fibers released into the Great Lakes and oceans occur even after the water has been treated. The tiny fibers seep into the lakes from laundry water from artificial fabrics like fleece and polyester. This is the source and one of the biggest causes of plastic pollution in the ocean.
Another opportunity to clean up the plastic problem is to utilize eco friendly packaging and utilize biodegradable materials. This will serve to cut down on the carbon footprint associated with using plastic.
---
Microplastic In Water Effect on Humans Uncertain – But It Doesn't Look Good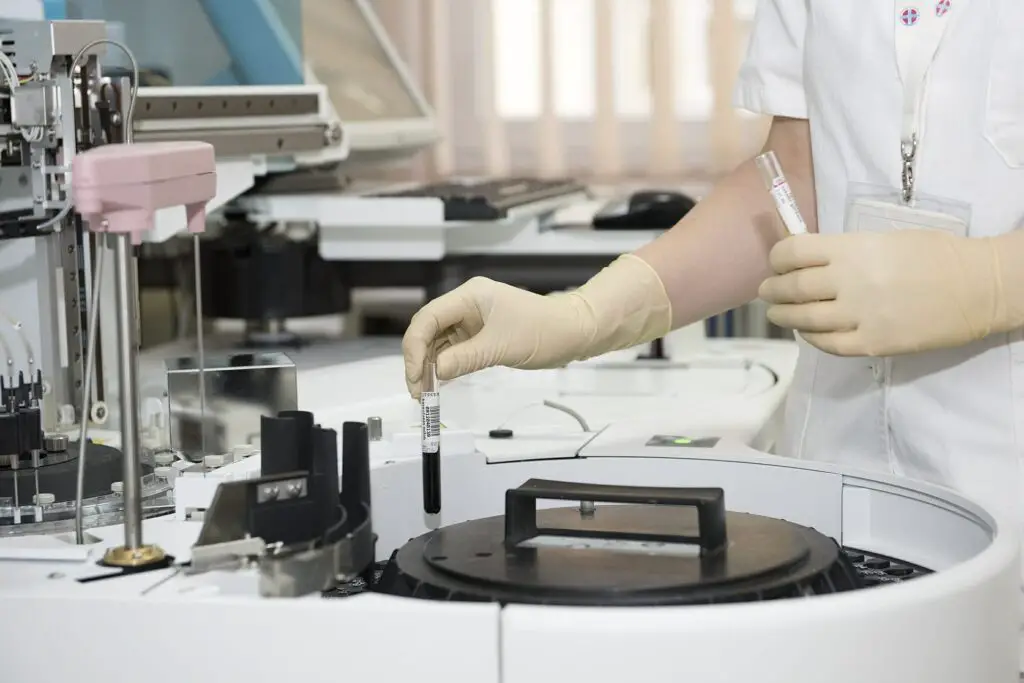 ---
The plastic pollution problem maybe even worse in the Great Lakes than in the oceans. The University of Wisconsin-Superior found that the number of microparticles — which are more harmful to marine life because of their small size — was 24 percent higher in the Great Lakes than in samples they collected in the Southern Atlantic Ocean. 65 million pounds of fish are caught in the Great Lakes each year.
Dr. Lorena Rios Mendoza, an assistant professor of chemistry at the University of Wisconsin-Superior, said that the bits of plastic have a great capacity to attract persistent pollutants to their surface. "Plastics are not just acting as mimic food, but they can also cause physical damage to the organism," she said. The EPA warns that Persistent, bioaccumulative and toxic (PBTs) chemicals or substances pose a risk to the marine environment because they resist degradation, persisting for years or even decades. PBTs are toxic to humans and marine organisms and have been shown to accumulate at various levels throughout the food chain.
Clearly, more work needs to be done to ascertain the effect on health and to develop processes to clean and prevent this micro-pollution.
Related Topics on Microplastic In Great Lakes Water
---

---