This week's hunting and fishing news is a wild ride! The forests are playing a massive game of hide-and-seek with hunters chasing ghostly deer, and the rivers are practically overflowing with fish putting up a fight. It's the season of the hunt and the thrill of the catch – and let's say it's anything but business as usual in Michigan's great outdoors!
The Declining Deer License Dilemma
[The Detroit News, November 17, 2023] Despite the crisp autumn air signaling the start of Michigan's firearm hunting season, it seems the woods are less crowded than yesteryears. The Detroit News reports a continued decline in hunter turnout this season, a trend that's been stalking the state for decades. But it's not just the numbers that are dwindling; the deer seem to be playing a game of hide and seek, with hunters taking a mere 18,000 on opening day, according to ABC 12 News. This elusive behavior is causing a conundrum, as the state's Department of Natural Resources (DNR) pleads with hunters to aim more for does in a bid to control the burgeoning deer population that's giving headaches to farmers and drivers alike.
A Deluge of Deer and Data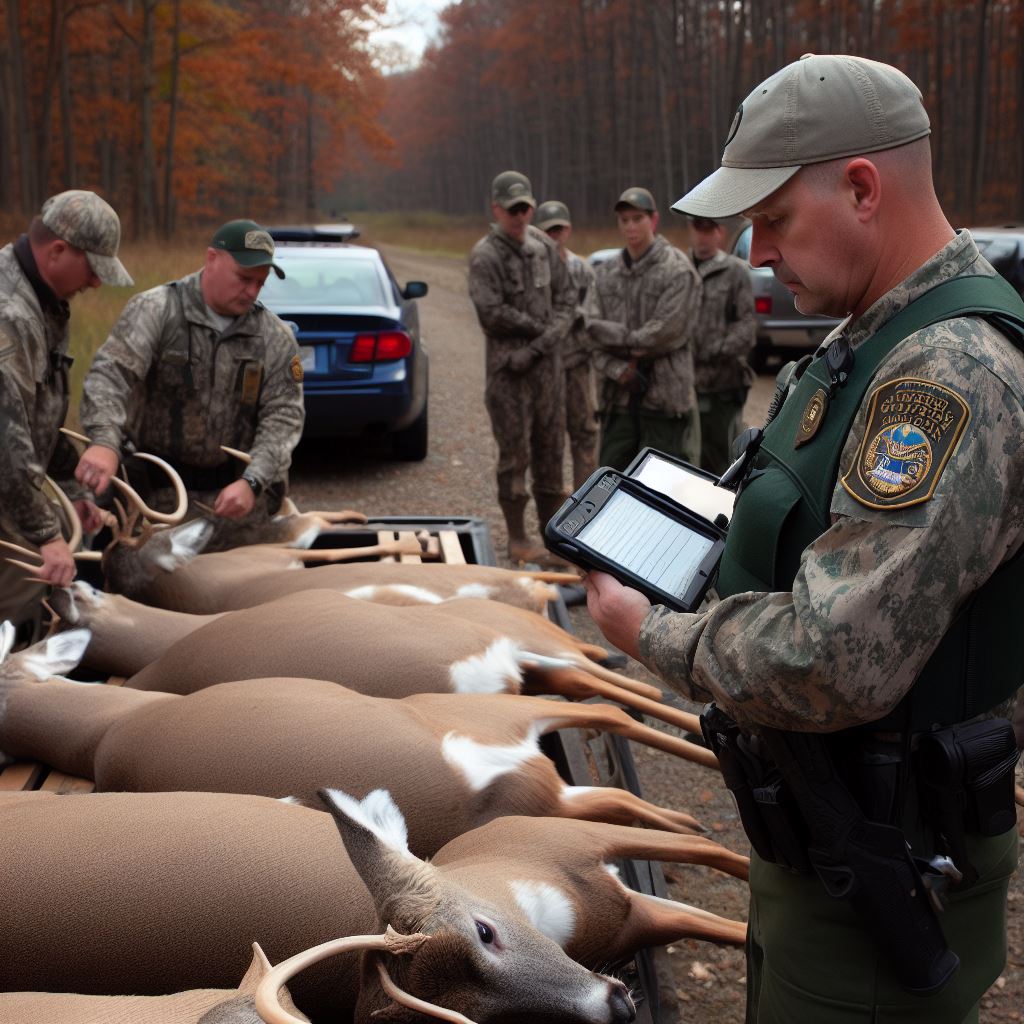 [Big Rapids News, November 16, 2023] As we delve deeper into the firearm season, the numbers have leaped, with approximately 25,712 deer harvested in just one day. Big Rapids News crunches the numbers the Michigan DNR's Deer Harvest Report provided. The season's total hovers around a staggering 114,153, encompassing both antlered and antlerless deer. With these figures, it's clear that Michigan's forests are far from desolate but rather teeming with wildlife. Meanwhile, the DNR isn't just counting deer; they're also counting on hunters to report their harvests online, as noted by Michigan's Thumb, ensuring that every shot contributes to the state's wildlife management data pool.
Fishing Report: The Silver Lining
[Outdoor News, November 15, 2023] Switching gears to the aquatic front, Michigan's fishing scene casts a wider net of positivity. Outdoor News reports that, despite the lakes and rivers being less crowded, the panfishing bite is robust, and steelhead streams are also getting their fair share of action. The DNR's release of over 2.3 million rainbow trout this year, as covered by Manistee News, seems to have set the stage for a flourishing fishing season. With commercial fishing reports for Lake Michigan's lake trout under scrutiny, the focus shifts to the state's stocking goals and efforts to rejuvenate natural populations, a narrative detailed by Outdoor News.
The Tug is the Drug: Weekly DNR Salmon Update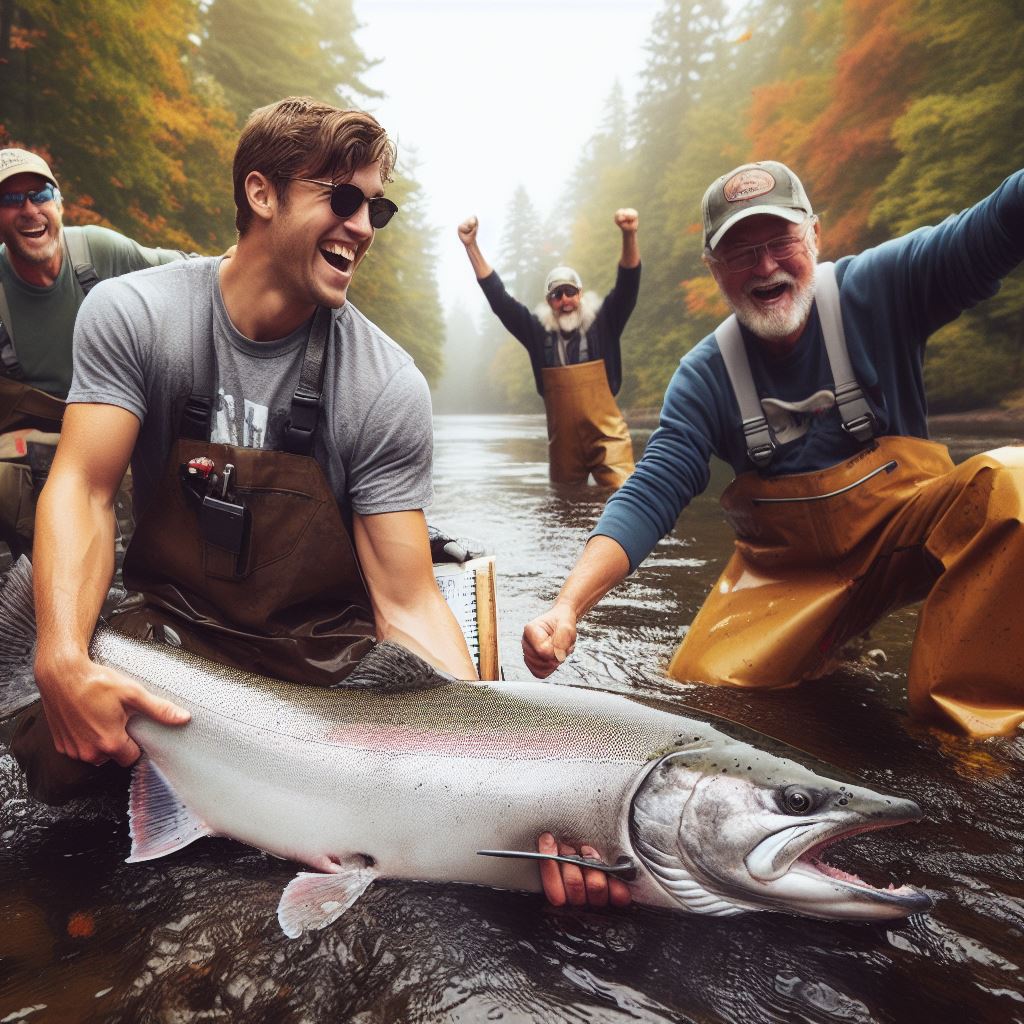 [Betts Guide Service, November 14, 2023] For those with a penchant for the fight of the salmon, Western Michigan's rivers are where the action is. Betts Guide Service provides an enticing weekly report, highlighting the Muskegon, Pere Marquette, and Big Manistee Rivers as hotspots for salmon, trout, and steelhead fishing. As per their latest update, salmon fishing has been particularly promising, with anglers reeling in impressive catches. If you want to test your line against these vigorous fighters, Betts Guide Service is highly recommended for guided excursions.
Wrapping Up
As the dust settles on the hunt and the last lines are reeled in, Michigan's great outdoors is serving up a slice of humble pie to some and a full-on feast to others. With the deer getting craftier and the fish practically jumping onto hooks, it's been a week of hits and misses. So, pack up your camo and stow away those rods, folks – another epic week in the Michigan wilds is in the books!