We discovered an easy whitefish chowder recipe that I think you will love. Lake whitefish have been an important food source for Native Americans throughout the Great Lakes for thousands of years, even before European settlers arrived. When European explorers first arrived in the Great Lakes, they complimented the lake whitefish for its delicious flavor and quantity, and they began to realize its significance in the region.
Michigan is home to some of the world's most delicious freshwater fish. Whitefish, Walleye Pike, and Yellow Perch are always at the top of the list. Whitefish is available in almost every restaurant and tavern in northern Michigan. The Vierling, a lakeside restaurant in Marquette, serves one of the finer renditions of a local Michigan cuisine classic. Their Whitefish Chowder is a local favorite, and it's rated as one of the best by online reviews. So, if you're in Marquette, stop by the historic Verling by the harbor and have chowder and one of their home-brewed craft beers. You will not be dissatisfied.
We managed to find a copy-cat recipe of the Verling's famous whitefish chowder. This simple whitefish chowder will be a go-to recipe for those cool days on the Great Lakes. Made with ingredients that you may already have on hand. The recipe can be doubled for large families or as a party dish.
Key Ingredients Used in Our Whitefish Chowder Recipe
These ingredients are key to this flavorful chowder. If you don't have them in your pantry, consider ordering them online at the links below. We will get a small commission that helps to offset the cost of this site.
Related Reading About Whitefish and Michigan Foods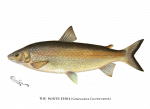 The 5 Flavorful Benefits of Eating Great Lakes Whitefish – Great Lakes Whitefish are praised for their excellent flavor and sustainable abundance. We found five of the most interesting and flavorful aspects of this popular Great Lakes fish.
---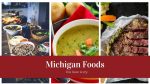 9 Delicious Michigan Foods You Have to Try – Michigan food is blessed with such variance in culture and resources that you can't pin down any specific Michigan foods as being "the" iconic favorite. However, here are a few of ours.
---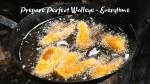 How to Make Perfectly Prepared Walleye – Walleye is a white, tender, mild-tasting fish sought out by sportsmen and commercial fisheries in the Great Lakes. Our tips can be applied to any firm fish that can be fried.
---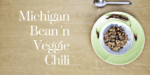 Michigan Ingredient Food – Veggie Chili – According to the Michigan Bean Commission, the Thumb region is a top producer of dry beans globally. Here is an all Michigan recipe that is healthy and vegetarian.
---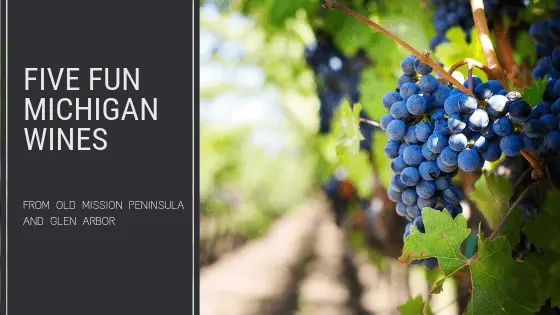 Michigan Wine is Perfect for Your Next Party – We are always looking for local options. Michigan winemaking has come a long way. Check these delicious Michigan wines for your next BBQ or party.