Once upon a time, in the bustling aisles of Kmart, there shone a beacon of thriftiness—beckoning bargain hunters to gather 'round for deals. Amidst the jungle of discount goodies, a retail empire rose from a humble five-and-dime, courtesy of the visionary Sebastian Spering Kresge. This is the tale of Kmart Submarine Sandwich, born under the blue light special to the iconic Kmart Cafés. So, let's stop with all the bologna and take a nostalgic stroll down the Kmart memory lane, where affordability met ambition and subs were the snack of legends.
Lets Smother & Cover This
What Was Kmart? It Was A Blue Light Special – History of Kmart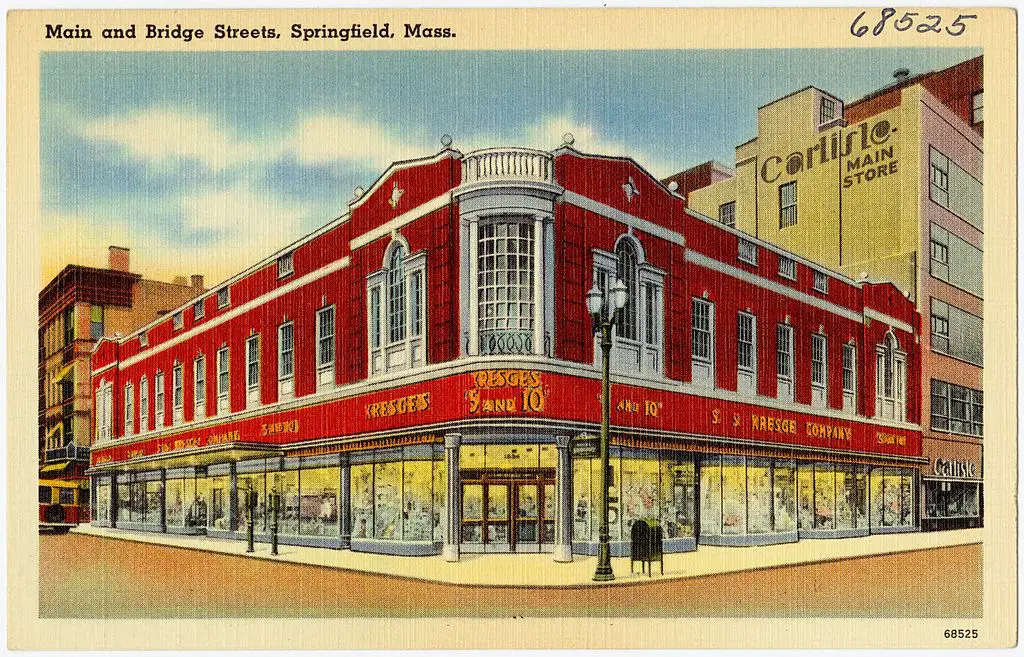 The history of Kmart is quite a story of retail innovation and transformation. The seeds for Kmart were planted when S. S. Kresge, the company's founder, invested in a five-and-dime store in Memphis, Tennessee, in 1897 after meeting with and working for variety-store pioneer Frank Winfield Woolworth​​. Officially founded in 1899 by S.S Kresge, Kmart evolved into a major American retail chain that marketed a wide range of general merchandise through discount and variety stores.
Kresge and McCrory opened their second store in downtown Detroit the year after, which marked the inception of S.S. Kresge stores. The partnership lasted for two years, after which Kresge traded his share in the Memphis store and paid $3,000 to McCrory for full ownership of the Detroit store. He then established the Kresge & Wilson Company in collaboration with his brother-in-law, Charles J. Wilson.The Start of Kmart.
Kresge Invented the Orginal Dollar Store

In the mid-1920s, Kresge introduced the "green-front" stores, precursors to the modern discount store. A major shift occurred under Harry B. Cunningham's leadership in the 1950s, culminating in the opening of the first Kmart in 1962. in a Detroit suburb of Garden City. This was the beginning of a new era for the company​​. Kresge was ambitious in his expansion, and in 1976, he made retail history by opening 271 Kmart stores in a single year. This move not only marked a milestone in retail history but also reflected the aggressive growth strategy of the company, which, by 1977, saw nearly 95 percent of S.S. Kresge Company's sales coming from Kmart stores​.
Kmart's Roaring Days As A Mega Retailer
By 1977, the company had been renamed Kmart Corporation, which acknowledged the brand's dominance in the company's portfolio​. At its peak in 1994, Kmart operated a staggering 2,486 stores worldwide, with over 2,323 discount stores in the United States alone, including a Mega Kmart Center​.
Kmart's history not only includes significant expansion but also diversification. In 1984, the company began to diversify its business by acquiring other retail outlets, such as Home Centers of America (later Builders Square) and Walden Book Company, which marked the company's entry into specialty retailing​.
The Death of Kmart Under Sears
However, despite its early success and rapid growth, Kmart began facing struggles in the early 21st century, culminating in its status as a subsidiary of Sears Holdings Corporation​. The story of Kmart reflects the highs and lows of the retail business, from groundbreaking expansion to the challenges of staying relevant in a rapidly changing market.
Kmart Family Cafeteria's and Cafe's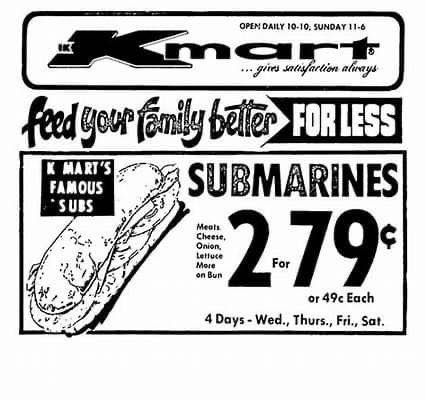 Kmart cafés, known as Holly's Café, were once ubiquitous in Kmart stores across the United States, trendy during the '80s and '90s. They offered various fast-food items, including nachos, soft pretzels, grilled cheese sandwiches, hot dogs, and the iconic ICEE. Among the offerings, the classic sub sandwich stood out as a deli favorite​1​.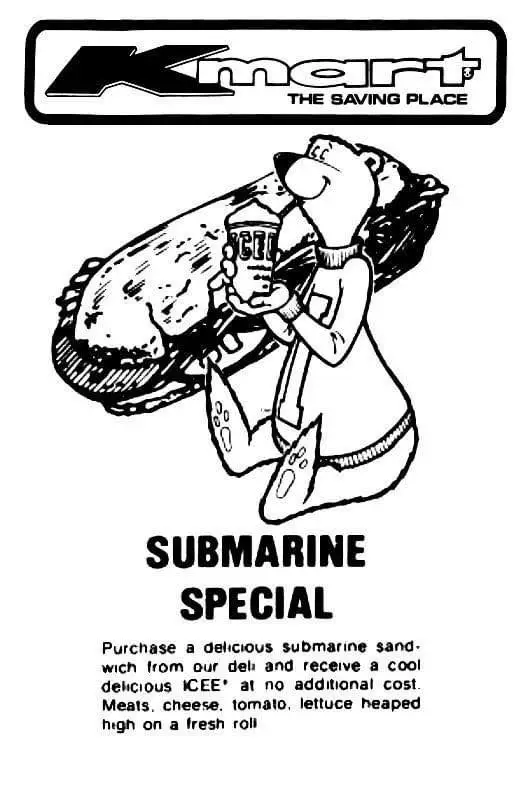 During the early 1990s, Kmart initiated a store remodel, which included opening Little Caesars Pizza within their stores, with the first one in a Kmart in Michigan in 1990. This period also saw the introduction of Super Kmart Center and Big Kmart​1​.
However, as Kmart's overall success waned in the early 2000s, resulting in a merger with Sears and eventual bankruptcy, many Kmart cafés closed. Today, only a few of these nostalgic eateries remain, with some still serving the classic hot dog or sub sandwich in places like Michigan and Pennsylvania​1​.
Kmart Submarine Sandwich Recipe
Kmart's sub sandwiches were a mainstay for broke college students. They were inexpensive and filling. We would grab a few of these subs for day trips to the beach. We found this recipe that has been said to be the authentic process for the iconic Kmart Submarine Sandwich. 
Kmart Sub Ingredients
Four submarine rolls
Eight slices salami with embedded peppercorns
Four slices of Oscar Mayer bologna
Four slices Oscar Mayer honey-roasted ham
Four slices of Kraft American cheese
¼ onion, sliced sliver thin
1/2 ounce lettuce, shredded
Two tomatoes sliced 1/8 inch thick
1-ounce banana pepper, yellow sweet, mild banana pepper rings one dill pickle, whole sliced sliver thin
1 ounce French's yellow mustard
Putting Together A Kmart Sub
Slice all your vegetables: dill pickle, tomato, lettuce, and onion. 
Layout your meats in a stack and slice them in half. Slice your cheese in half. 
Open the rolls without breaking the hinge of the bread. 
Squirt mustard in a V pattern across the top and bottom buns. 
TOP BUN: Place 4-6 pickle slivers on the top bun.
BOTTOM BUN: 4 salami halves. 2 bologna halves. 2 cheese slices. 2 ham halves. Four tomato slices. Shredded lettuce. 4-8 pepper rings.
Carefully close the sandwich, wrap it in foil or plastic wrap, and allow it to sit either at room temperature or in the refrigerator for 30 minutes.
(K-Mart used Honey Loaf Ham)
Sources
1 – Wikipedia Contributors. "Kmart." Wikipedia, Wikimedia Foundation, 9 Sept. 2019, en.wikipedia.org/wiki/Kmart.
2 – "Kmart | History & Facts." Encyclopædia Britannica, 2019, http://www.britannica.com/topic/Kmart.
‌3 – "KMART (1899 – Present): The Story behind the Rise and Fall of the Famous Kmart Stores." GeezeZone, geezezone.com/threads/kmart-1899-%E2%80%93-present-the-story-behind-the-rise-and-fall-of-the-famous-kmart-stores.1326/.
‌4 – "Kmart Corporation — Company History." http://Www.company-Histories.com, http://www.company-histories.com/Kmart-Corporation-Company-History.html. Accessed 7 Nov. 2023.
5- "Kmart History | Kmart | about Us | Transformco." Transformco.com, 2020, transformco.com/about/kmart/kmart-history.
Related Reading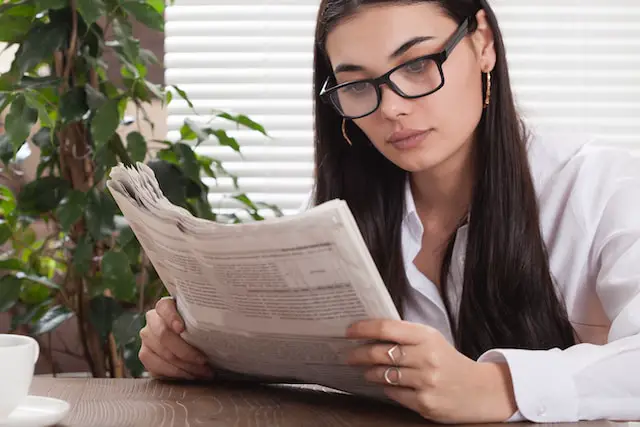 Rabbit Jerky Recipes: 3 Creative Options for Lean Protein Lovers
Maximizing Tomato Yields with Proper Plant Spacing in Michigan's Thumb Region
Top 12 Snarky And Unique Restaurants In Michigan You Must Try
Michigan Whisky Gift Guide 7 Amazing Reasons to Choose Loch Lomond 12 Year Old Whisky
5-Step Skillet Baked Whitefish – A Shockingly Simple and Delicious Recipe from Michigan's Thumb