Camping in the cold weather of Michigan, Wisconsin, and Minnesota is an adventure that requires the right gear. One of the most important pieces of equipment is your tent. In this guide, we'll explore the best tents for cold weather camping and what you need for a comfortable and safe camping experience.
Table of Contents
What Makes a Cold Weather Camping Tent Special?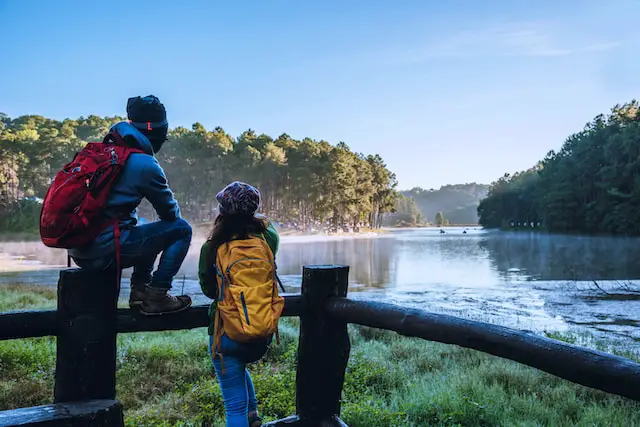 Cold weather tents for camping are designed to withstand harsh conditions and provide a comfortable living space in the great outdoors. Unlike standard camping tents, these are larger and have features that help retain heat. They are typically designed for larger groups and longer stays in nature.
Key features of the best tents for cold weather camping include:
Spacious interiors
A large corridor for storage
Multiple compartments for camping equipment
Double-layered design for protection and ventilation
Windows and floors for added comfort
These tents are your temporary home away from home, providing the necessary comfort even when it's cold outside.
Advantages of Cold Weather Camping Tents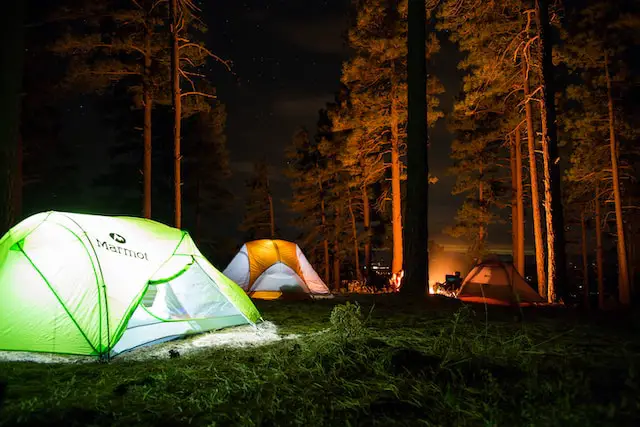 Cold weather tents for camping offer several advantages. They are spacious, allowing you to store many essential items for your comfort. Every detail in these tents is well-thought-out, making them a comfortable place to stay during the cold camping season.
The materials used in these tents are of the highest quality and durability, ensuring good ventilation and heat preservation. They are more than just ordinary tourist tents; they are temporary apartments designed for comfort and convenience in the great outdoors.
Choosing the Best Tent for Cold Weather Camping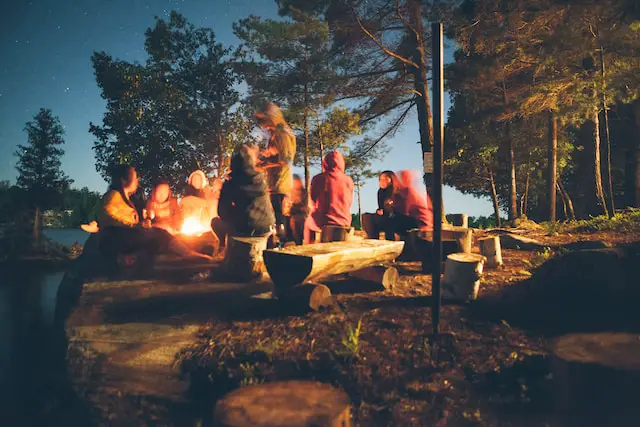 Choosing the right tent is crucial for a comfortable and enjoyable camping experience. Here are some factors to consider:
Manufacturer's reputation: Look for brands known for their quality and durability.
Size and capacity: The tent should comfortably accommodate all campers and their gear.
Ventilation: Good ventilation is essential for maintaining a comfortable temperature inside the tent.
Number of rooms: If you're camping with a family or a large group, consider a tent with separate bedrooms.
The Process of Choosing a Cold Weather Camping Tent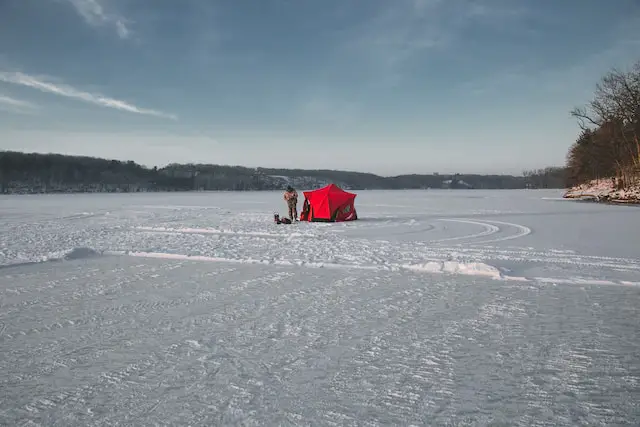 Cold weather camping tents are typically heavier than regular tents and require careful consideration when choosing. Key factors to consider include:
Material: Many camping tents are made of polyester, which is lightweight, compressible, tear-resistant, and dries quickly.
Waterproof rating: The higher the rating, the more resistant the tent is to rain.
Frame: Frames made of fiberglass are heavier and cheaper, while aluminum frames are lighter, more expensive, and more resistant to wind.
Construction: Check the tent's construction to ensure it's well-made and durable.
Understanding how heat is retained in a tent is also important. Four key principles to keep in mind are convection, conduction, radiation, and evaporation. A well-insulated tent minimizes heat loss through these processes, ensuring a warm and comfortable camping experience.
Comparison Table Of Cold Weather Tents
Here's the complete comparison table for the top 5 tents for cold weather camping:
| Tent Name | Dimensions | Weight | Pros | Cons | Additional Info |
| --- | --- | --- | --- | --- | --- |
| Black Diamond Eldorado | 87 x 51 x 43 inches | 4.4 pounds | Lightweight, durable, compact, easy to set up | Limited space, no vestibule included, expensive | Ideal for mountaineering and high-altitude camping |
| The North Face Mountain 25 | 85 x 60 x 41 inches | 9.5 pounds | Spacious, sturdy, excellent weather protection | Heavy, expensive | Suitable for extreme weather conditions, has a high-strength dome design |
| Mountain Hardwear Trango 2 | 93 x 65 x 43 inches | 9.13 pounds | Spacious, durable, excellent weather protection | Heavy, expensive | Ideal for mountaineering and base camping, has a high-strength dome design |
| MSR Access 2 | 1 x 1 x 1 inches | 4.1 pounds | Incredibly lightweight, excellent weather protection, roomy interior and vestibules | Fly does not extend fully to the ground level, less ventilation, no snow stakes and pegs included | Suitable for hiking, riding, and skiing due to its lightweight and double-wall construction |
| MSR Remote 2 Winter Camping Tent | 87 x 55 x 44 inches | 6.9 pounds | Excellent weather protection, easy entry with two doors, massive primary vestibule, presence of vertical walls | Absence of snow flaps on its sides, minimal number of ventilation options, setting up in windy situations can be tricky | Offers comfort, protection, and lightweight. It has large interiors and massive vestibules, making it an ideal winter camping double-wall tent |
Please note that the information provided is based on the source provided and may vary based on different user experiences and conditions. Always consider your specific needs and preferences when choosing a tent for winter camping.
Best Cold Weather Camping Sites In Michigan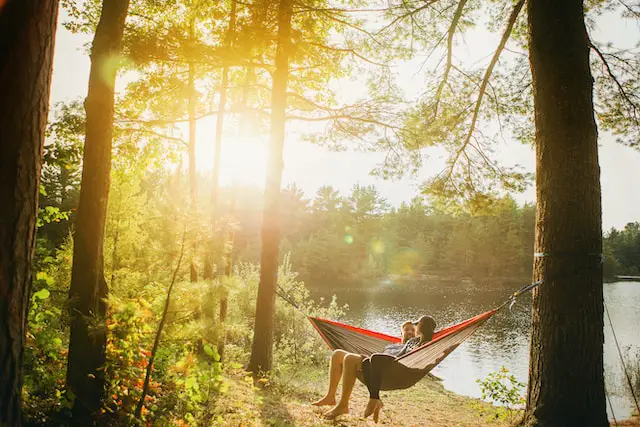 Here are five top cold-weather camping areas in Michigan, as the authoritative site Pure Michigan recommends. Reviewing tents for cold weather camping is required in the six or so months between late Fall and early Spring.
If you've never seen Lake Michigan frozen in winter, add this to your bucket list. Warren Dunes State Park is a must-visit, with its impressive dunes and stunning shoreline. The park's 1,952 acres of land transform into a winter wonderland, offering great hiking and cross-country skiing opportunities.
The world-famous cedar-stained Tahquamenon falls in the Upper Peninsula is well worth the trip. The winter scenery brings out a dimension to the falls that cannot be seen during the warmer months. Watching the cold falls crash into the frozen water is a sight you won't regret!
 The Porcupine Mountains offer incredible hiking and downhill skiing on some of the most unique mountains in America. With over 200 inches of snow per year, this part of Michigan is perfect for snowshoeing, cross-country skiing, and many other fun winter activities.
Known as the "Grand Canyon of Michigan," Sturgeon Falls are unique and breathtaking. The campgrounds are rustic and open year-round. After a fresh snowfall, the gorge transforms into a fairytale-like winter wonderland, making it a hidden gem for winter camping.
An incredible sight no matter the season, Pictured Rocks is one of Michigan's best-known sites. Winter brings a unique experience with long icicles and ice "pancakes" in the water. The area offers year-round hiking and unique winter experiences.
These five locations offer a variety of experiences for cold-weather camping enthusiasts. Whether you're looking for a peaceful retreat or an active adventure, these spots in Michigan have something for everyone.
Best Cold Weather Camping Sites In Minnesota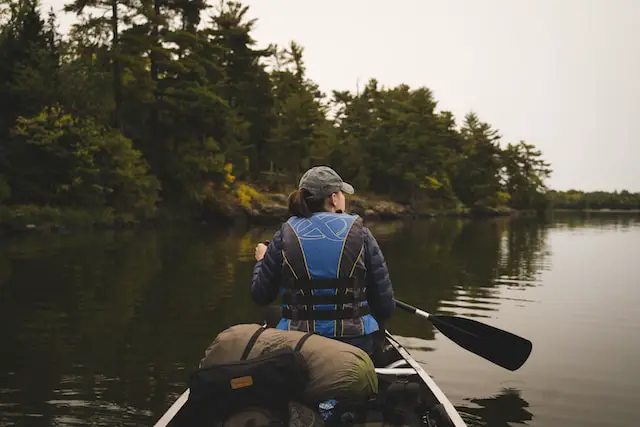 Based on the information from the Explore Minnesota website, here are five top-freezing weather camping areas in Minnesota. Tents for cold weather camping are defiantly required.
The Boundary Waters Canoe Area Wilderness offers a unique winter camping experience. Campers here use special tents that can handle wood-burning stoves and reduce condensation build-up inside the tent. The U.S. Forest Service notes that visitors during this time of the year can experience a sense of solitude and self-reliance in a way that few other places allow. However, winter wilderness travel here requires high preparation, planning, skill, and self-reliance.
Chippewa National Forest allows what's known as dispersed camping, whereby campers can stay outside of designated campsites throughout the year. This is a truly primitive experience, offering a unique opportunity for those seeking a more rugged winter camping adventure.
Similar to Chippewa, Superior National Forest also allows dispersed camping. This forest provides a serene and tranquil environment for winter camping, with the added bonus of potentially spotting some of Minnesota's diverse wildlife.
Minnesota's 58 state forests also allow dispersed camping. These forests offer a wide range of environments for winter camping, from the hardwood forests in the south to the coniferous forests in the north. Each forest has its unique charm and challenges for winter camping.
Voyageurs National Park is another great location for winter camping in Minnesota. The park transforms into a winter wonderland with snow-covered landscapes and frozen lakes. The park offers winter camping opportunities for both beginners and experienced campers.
Remember, winter camping requires careful planning and preparation. Always check the weather forecast, pack the right gear, and let someone know your plans before you set out. Happy camping!
Best Cold Weather Camping Sites In Wisconsin
Here are five top winter weather camping areas in Wisconsin. A perfect place to test and review tents for cold weather camping.
Nestled around a beautiful lake, Mirror Lake Campground is surrounded by 50-foot-high cliffs that offer a wild environment to explore and enjoy. Even in winter, you'll find trails and hiking opportunities abound. Mirror Lake Campground
From high peaks to low valleys, this state park offers 21 miles of trails to explore and a great place to camp in the winter season. The camping varies but there are plenty of reservable campsites. Wildcat Mountain State Park
This massive 5,000-acre gem offers a variety of activities from off-road biking to cross-country skiing and, of course, all the outdoor access you could want. This is a great location for that special winter camping adventure. Governor Dodge State Park
If elevation is your thing, Blue Mound sits on the highest elevation in southern Wisconsin. With this elevation, it offers incredible geological features and breathtaking views. When you visit this Wisconsin winter camping destination, you'll be free to roam over 20 miles of trails, which include the opportunity to partake in cross-country skiing. There is a family campground and rustic cabins to reserve, too. Blue Mound
How about setting up the tent near a 500-foot quartzite bluff that overlooks a 360-acre lake? This is what Devil's Lake State Park offers! The most unique thing about this campground is the year-round naturalist programs that are available. Of course, the 30 miles of trails don't hurt either. Devil's Lake State Park
Remember, winter camping requires preparation and the right gear. Always check the weather forecast and park regulations before you go.
---
Final Thoughts on Tents For Cold Weather Camping
In conclusion, the best tent for cold-weather camping is durable, well-insulated, and spacious. It should provide a comfortable living space, good ventilation, and protection from the elements. With the right tent, you can enjoy the beauty of nature even in the coldest weather.
Related Reading Like Tents For Cold Weather Camping
Camping Near Houghton Lake Mi – 10 Notable and Unique Camping Areas
8 Important Pieces of Gear to Bring On a Camping Trip
Camping Solo – 6 Skills and Tips To Have an Extraordinary Independent Time