Michigan is known for being an exciting place full of many activities for tourists to try. Families, single travelers, friend groups, and couples can all find attractions that appeal to them. While some of the tourist attractions in Michigan may raise eyebrows, they are undoubtedly weird in a good way. If you plan or consider a trip to this state, researching things to do is essential. Here are seven unique Michigan attractions you can visit on your next visit to the Great Lakes state.
Listen to this Article as a Podcast
*The featured Image of Paul Bunyan and the Blue Ox is from the John Margolies Roadside America photograph archive (1972-2008), Library of Congress, Prints and Photographs Division.
Traverse City – World's Largest Cherry Pie Battle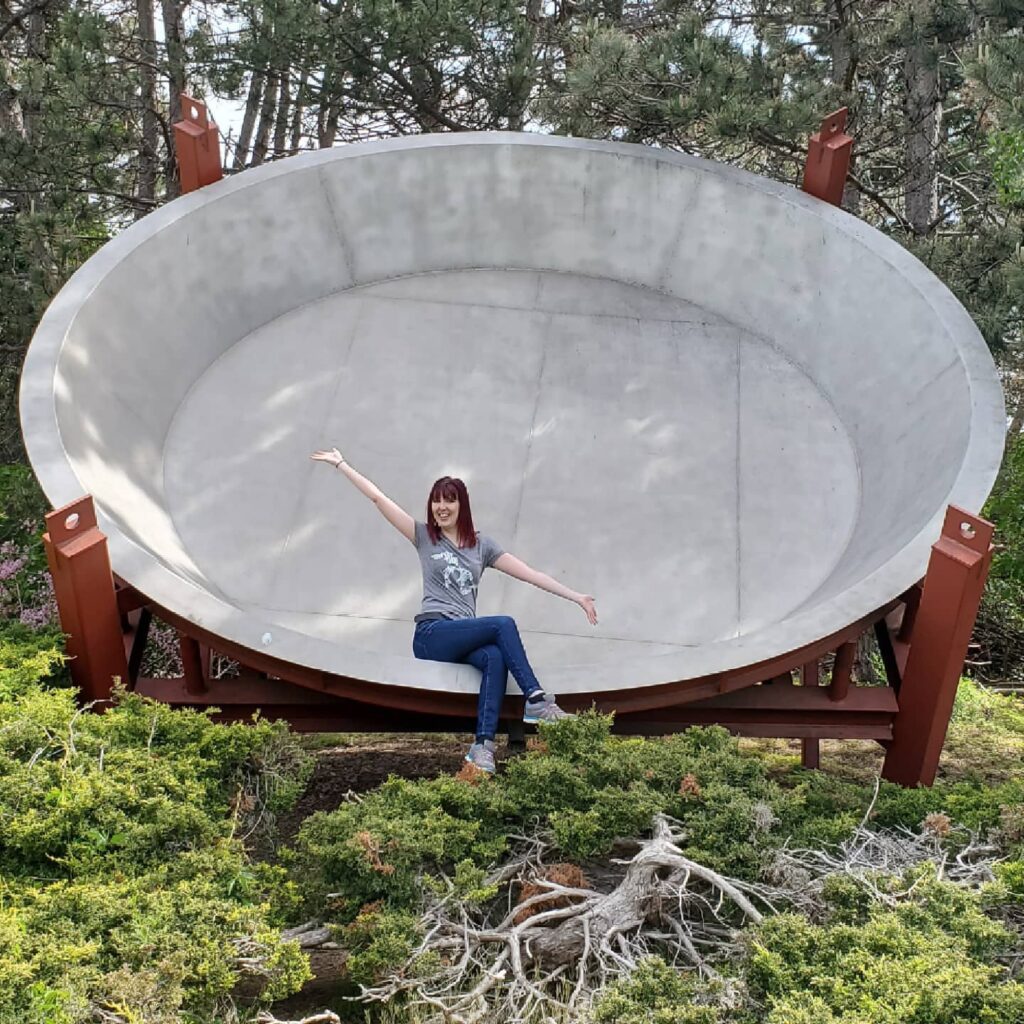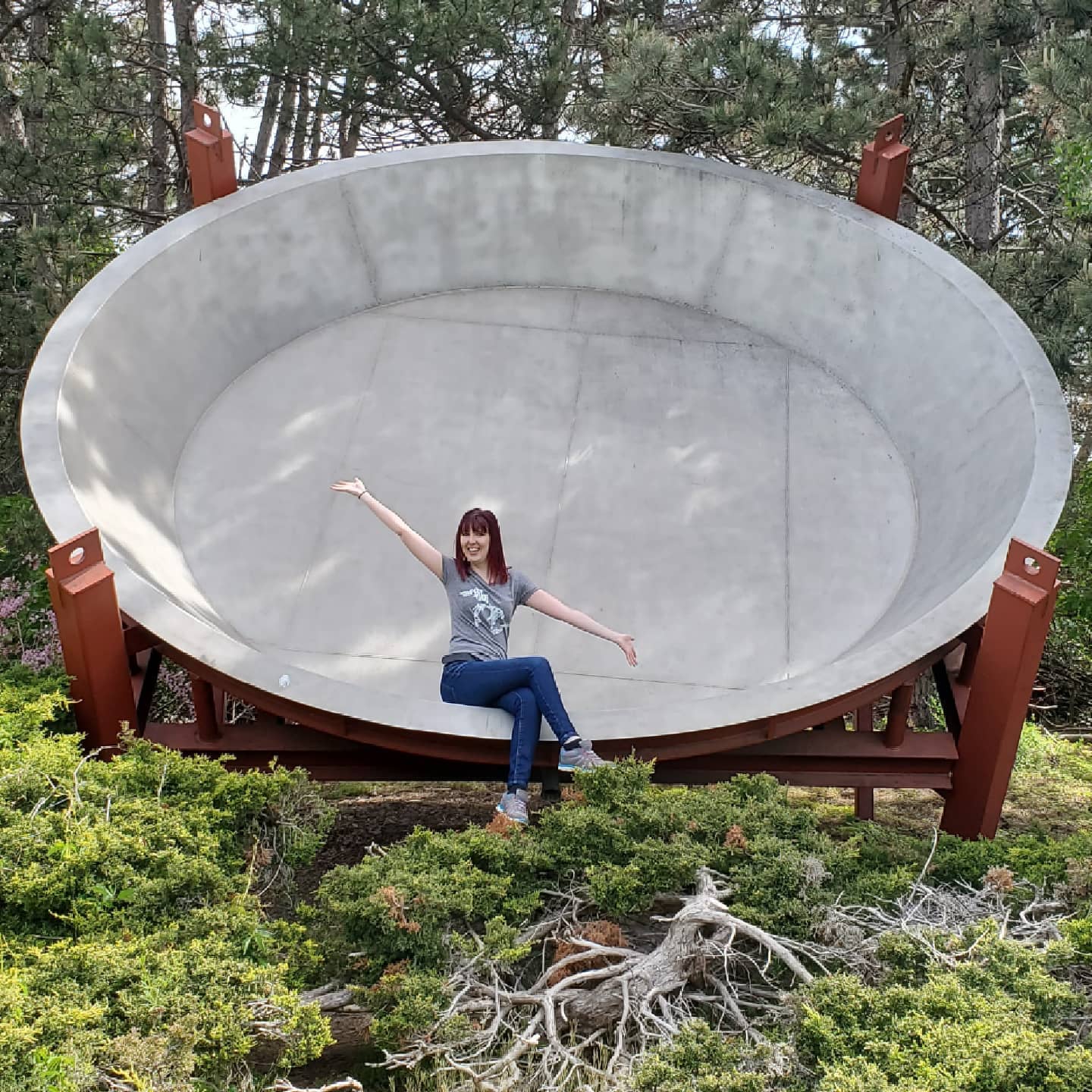 Calling all pie lovers, Michigan is home to two cherry pie roadside memorials. The first pie structure is located in Charlevoix, Michigan. In 1976, Dave Philips asked bakers and businesses in Michigan for a favor. He asked them to create the world's largest cherry pie. Together, Charlevoix locals were able to break a world record with their creation. Their combined efforts resulted in an extraordinary pie weighing in at 17,420 pounds. This accomplishment led to years of recognition and made Charlevoix a popular tourist destination.
Years later, in 1987, a town 50 miles away called Traverse City was inspired to make its own cherry pie. Contributors in Traverse City were able to break Charlevoix's record with their pie weighing in at a hefty 28,350 pounds. Traverse beat Charlevoix and received a certificate from the Guinness Book of World records for their work. In addition, the two towns have displayed their pie tins as proof of their ability to make the world's largest cherry pie.
Ann Arbor – Leaning Tower of Pizza
Not to be confused with the Leaning Tower of Pisa located in Italy, the Leaning Tower of Pizza in Michigan is also a leaning structure. This tower can be found in Ann Arbor, Michigan. The Leaning Tower of Pizza was created because Ann Arbor is home to the first-ever Domino's Pizza.
The CEO of Domino's Pizza, Tom Monaghan, intended for the structure to be used for business needs. This idea never came to fruition because only a 50-foot-high building was built. He wanted a 30-story skyscraper to be the headquarters for Domino's Pizza. Now the Leaning Tower of Pizza is just a reminder of Tom Monaghan's idea for his company. 
Hamtramck Disneyland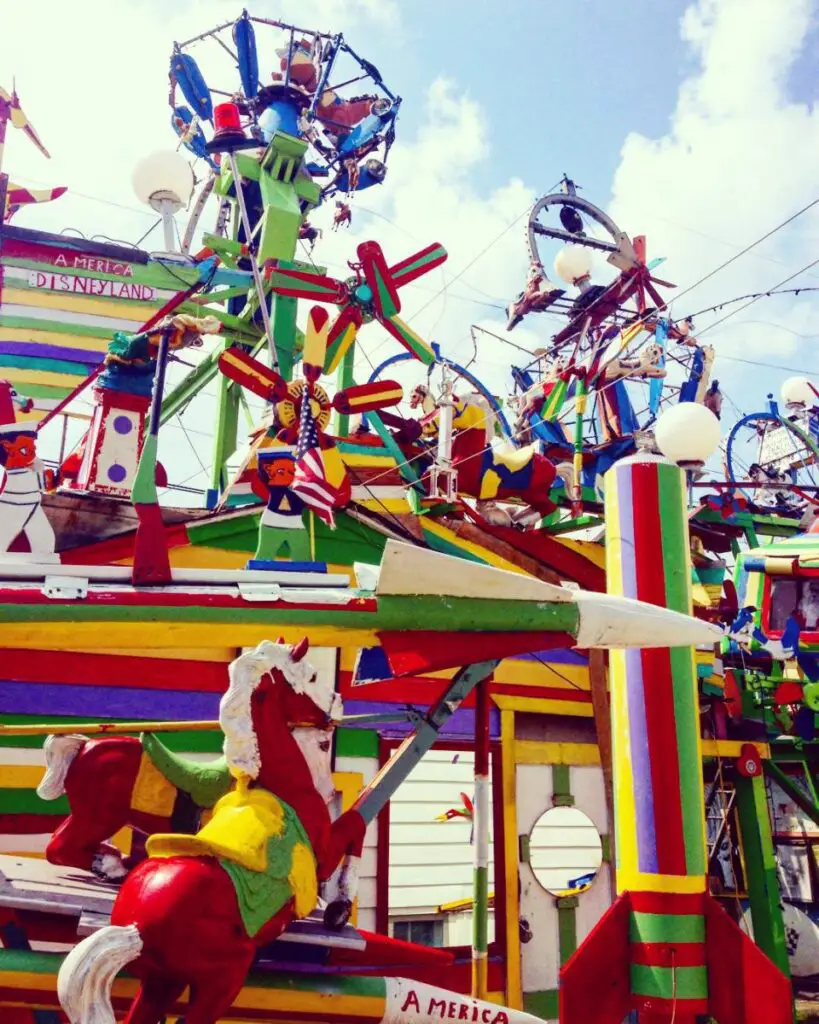 This art piece is a popular part of Hamtramck, Michigan. It's a mixture of random items combined into an abstract art piece. The creator of Hamtramck Disneyland was a man named Dmytro Szylak. He began working on the piece in 1992. Dmytro was from Europe and lived in both Ukraine and Germany.
His Ukrainian heritage and influence from the United States gave him inspiration for this art piece. He took ideas from American pop culture and Ukrainian folk music when working on Hamtramck Disneyland. Dmytro took nearly 30 years to finish this carefully crafted masterpiece. Sadly in 2015, Dmytro Szylak passed away. The Hatch Foundation now has ownership of Hamtramck Disneyland, and they work on maintaining and protecting his creation.
Dinosaur Gardens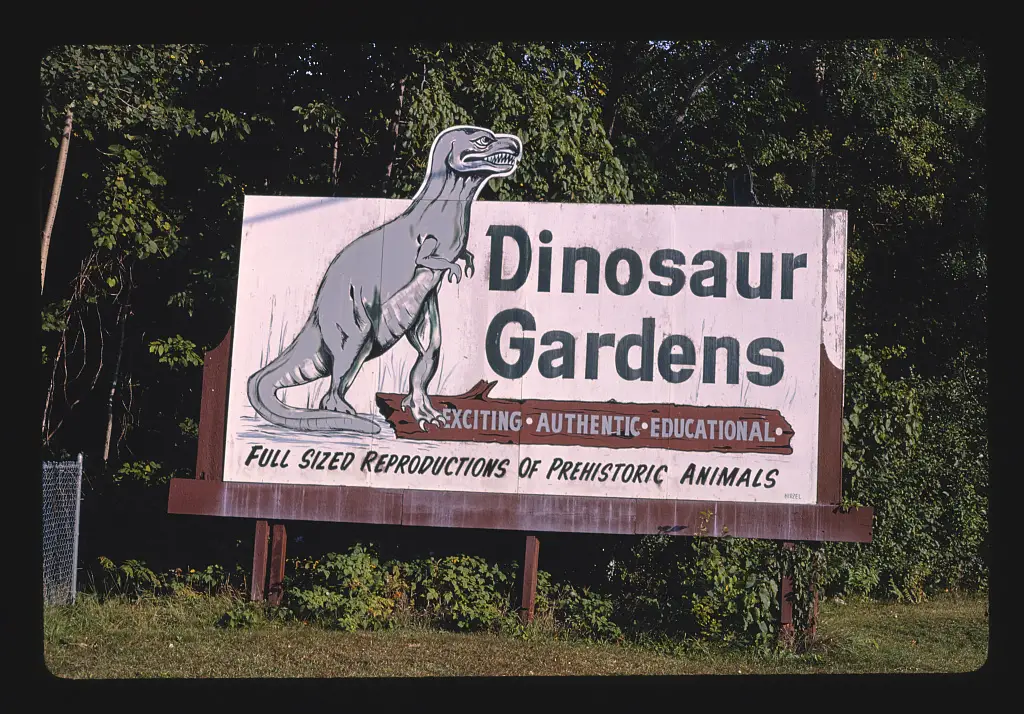 The history of the establishment of Dinosaur Gardens is exceptionally intriguing. The founder of Dinosaur gardens was Paul Nathan Domke. He was born in 1886 to Prussian immigrant parents. By 1906, Paul joined the U.S Navy and was assigned medical and hospital-related responsibilities. Through his years in the Navy, Paul got to work in hospitals and ships all across the globe. He returned home to Michigan by 1910 and began settling down in areas of his life. He married, ran a standard oil service, and eventually moved to Detroit. Paul had also created a church decorating business, but once the Great Depression hit, he had to try something else. 
Paul had been interested in fossils, natural history, and dinosaurs for quite some time. Paul moved back to Northern Michigan and purchased a new property with his wife. This property was meant to resemble the habitat dinosaurs once lived in. It was clear to see why Paul chose to build a Dinosaur Garden on this piece of land In Ossineke, Michigan. It's full of luscious plants and ferns and has a beautiful running stream.
During the summer of 1935, Paul hired a team to complete construction on the land. He also hired a cement company to develop long-lasting animal sculptures. Through careful research, Paul and his team were able to build lifesize dinosaur structures successfully. Today, Dinosaur Gardens is now a popular tourist destination in Michigan, perfect for families and children to explore. 
Detroit – Grande Ballroom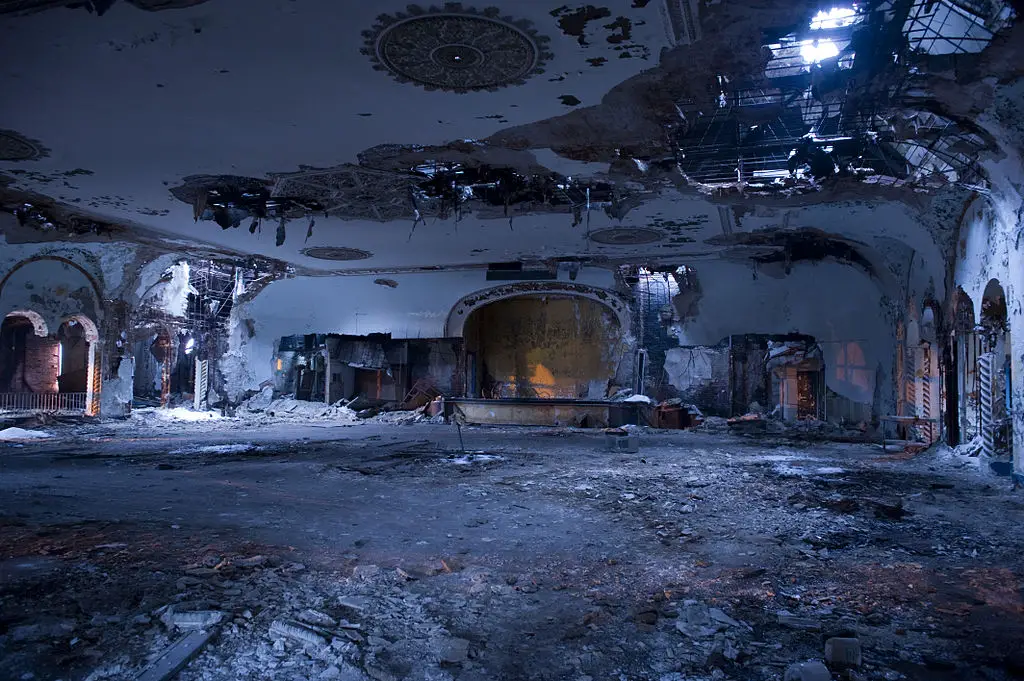 This abandoned rock concert venue is an attraction in Detroit, Michigan. In the 1920s, the Grande Ballroom was initially used as a jazz dance hall. Once the 1960's hit, the Grande Ballroom became a show-stopping concert venue. The designer of this building was Charles N. Agree, inspired by Art Deco architecture.
Between 1966-1971, the Grande Ballroom was a center for rock legends and music lovers. Huge names, including Pink Floyd, Who, and the Stooges, performed at the Grande Ballroom. Due to destruction and other damage to the building, the Grande Ballroom was closed in 1972. There are currently no efforts to restore this part of Michigan's musical history. 
St. Ignace Mystery Spot
There happen to be multiple areas in the United States where "mystery spots" are located. The St. Ignace Mystery Spot in St. Ignace, Michigan, is a unique tourist destination. The gist of a mystery spot is an area where weird, unworldly things occur. Gravity seems not to be as effective, and other optical illusions are said to happen at the St. Ignace Mystery Spot.
Though it could just be all in your head and a result of well-conducted marketing, these spots are exciting to encounter. Visitors have claimed to feel queasy if they stay too long. The thrill and adventure of mystery spots make them, unlike other tourist attractions. Along with engaging in the mystery spots in St. Ignace, visitors can also enjoy other activities. There is a mini-golf, a forest maze, a guided tour, and ziplines.
Port Austin – Turnip Rock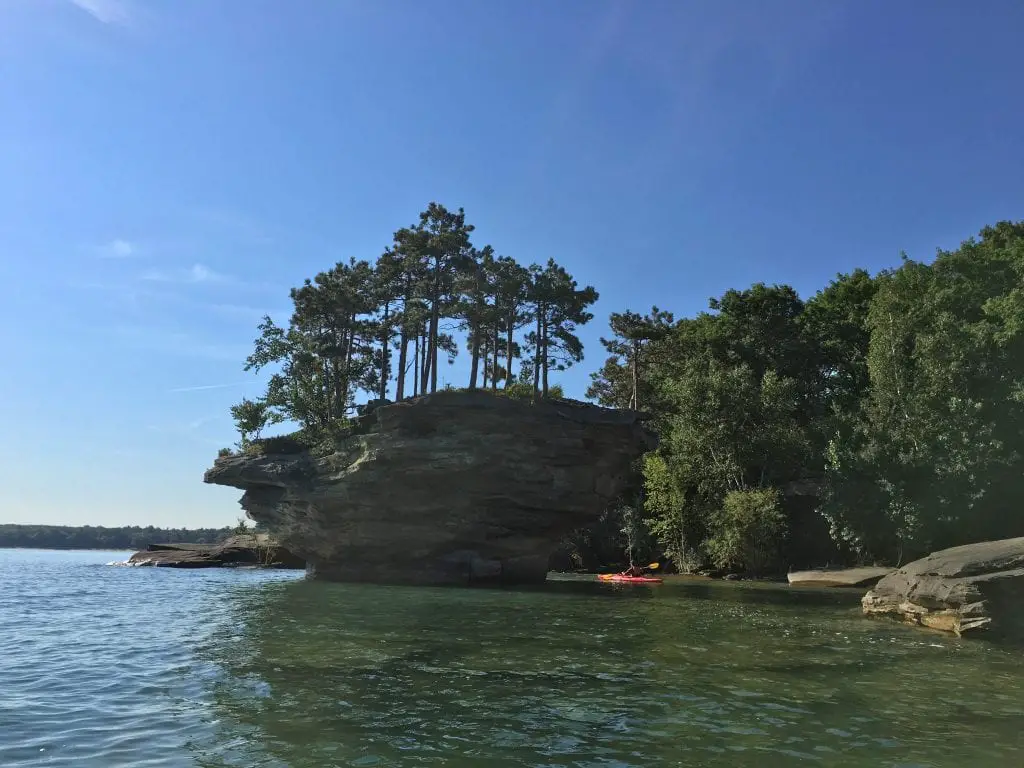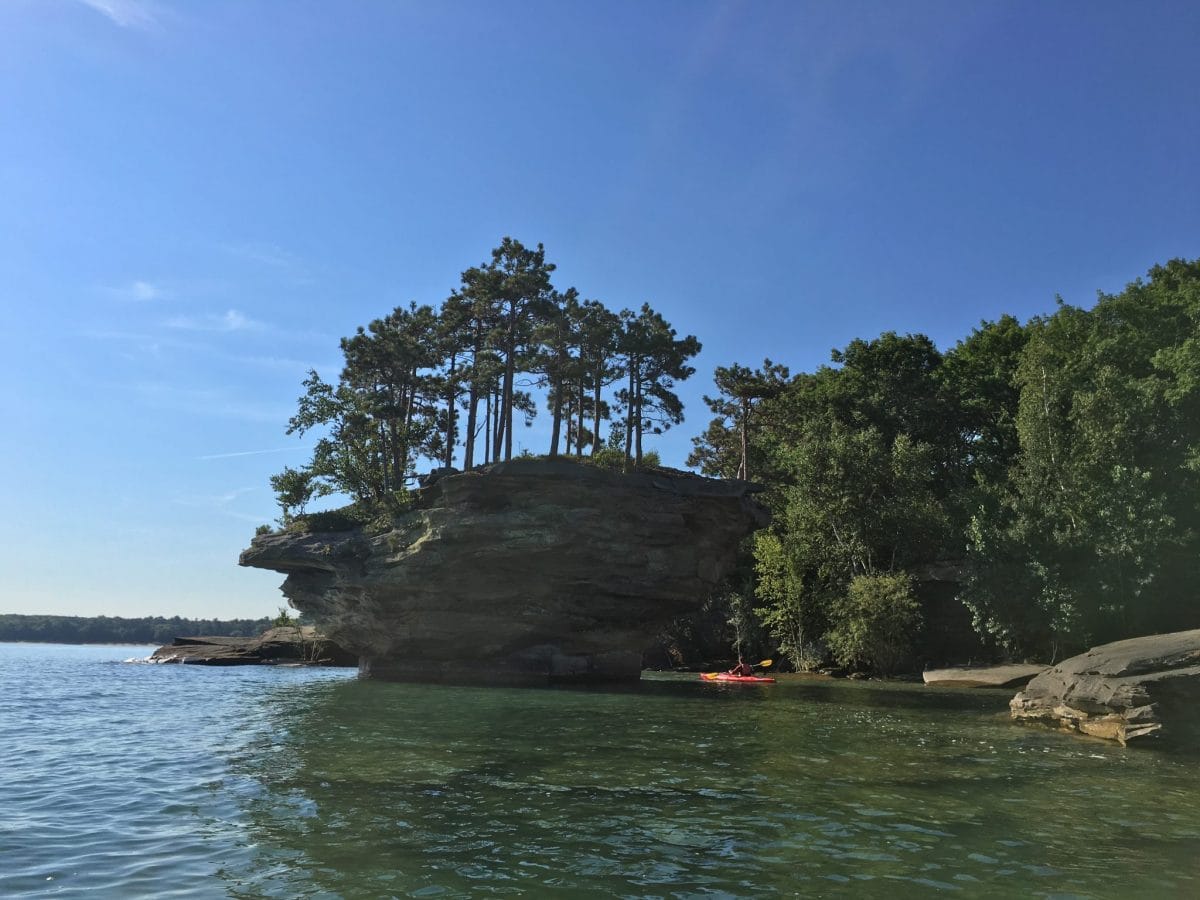 In Port Austin, Michigan, there is a turnip-shaped rock just on the shore of Lake Huron. The turnip shape of the rock results from thousands of years of wear from strong waves. Tall trees reaching 20ft and other plants have grown on top of the Turnip Rock. Tourists can only see this sight if they are on a boat or on the ice during winter. This is because Turnip Rock is on private property. 
Final Thought on Weird Michigan Attractions
As you can see from this list, Michigan is full of wacky, new, and unique tourist attractions. Attending these activities and sights can be a fantastic way to make long-lasting memories. Michigan is a great state to visit and offers ample versatility and options for your traveling needs. 
Business development manager George J. Newton works at both Write my coursework and PhD Kingdom. George has been with his wife for ten years and has learned to maintain a healthy relationship.
---
Michigan Attractions on Amazon
Images on this page may contain affiliate links in which we may receive a commission. See our affiliate disclosure for details.
---
Related Michigan Roadside Attractions
15 Of The Best Michigan Tourist Attractions In The Thumb Region – What better way to amuse the kids and lighten your wallet without even trying.
12 Quirky Michigan Roadside Attractions To See In The Thumb – Listing and description of tourist attractions in Michigan located in the Thumb region.
In 2022, Michigan Thumb Attractions Offer Family Fun & Festivals – The Thumb area is full of attractions in Michigan. Festivals and fairs are at the top of the list.
Quanicassee Michigan's Jenny, The Beer Drinking Bear – One of those Michigan Attractions that hardly anyone knows how to get to.