Our collection of DIY videos to make your wind turbine has generated a lot of interest. However, many folks don't want a spinning wind turbine in their neighborhood. Also, the price of solar panel arrays has come down into the range of $0.50/watt of rated power. As a result, solar is becoming attractive for its lower cost and simplicity of installation.
So if you're interested in hosting your solar panels on your roof, cabin, or is part of your RV or boat kit, these videos will offer an incredible information resource. This type of DIY project is a great way to learn something new and reduce your electricity bills. It also can give you peace of mind to minimize the impact of power outages.
#1 Whole House DIY Solar Panel Project
Frugal Repair takes on a whole house solar project panel installation. Reese goes through the entire process step by step with video instructions on how he planned, designed, and installed his solar power system using metal frame roof mounts. This video includes the entire installation process; the building permit, inspection, and testing. The result is a professional-looking installation with no electric bills, a 14% ROI, and a respectable cost savings payback period of five to seven years. This includes the benefit of a federal tax credit.
Reece used one of the neat tools in planning and sizing his project was an online tool called PVWatts. This tool estimates the energy production and cost of energy of grid-connected photovoltaic (PV) energy systems. You can tailor the results specific to the location of your solar project. In addition, it allows you to develop estimates of the performance of potential PV installations quickly.
#2 Simple Solar Power System for an off grid Cabin
This video is an excellent example of a super cheap solar panel system for a remote cabin off the grid in the woods. Dave Whipple's first step is to scrounge parts for the project, such as a battery from a used Chevy van, copper wire from the local dump, and a solar controller from Harbor Freight. Additionally, if you intend to build your own generator, you'll need a few batteries, power controllers, wires, and so on. This is a fantastic project to work on even if you aren't camping since it's useful for anybody who wants to use it in their house, in an RV, or just likes making things.
This is a fine example of a solar project that can be set up just about anywhere. Perfect for a fishing or hunting cabin out in the woods. It's powerful enough to charge smartphones, run laptops, small appliances, and even a lamp. This eliminates the need to run a gas generator for small electrical needs.
#3 DIY Solar Panel Kit
Will Prose takes us through the process of installing a pre-configured solar kit. This highly rated video is less of an actual solar installation. Still, it shows the proper sequence of hooking up small-scale solar equipment. This is a perfect tutorial for beginners without knowledge of electrical systems. With this bit of knowledge, there is no need for solar installers.
This kit is perfect for RVs, boats, cabins, and campers who want power small appliances, tools, and radios. Will also offers some additional tips and information, such as monitoring the battery's temperature and not killing your battery by running it down to zero.
#4 How To Size Your Solar Power System
Will Prowse takes us through the process of how to size your DIY solar array project. This is a perfect tutorial on computing energy usage. Ideal for those who wish to attempt an off-grid solar setup to declare some independence from the utility company.
The Mobile Solar Power website is a good resource for solar system blueprints, recommended components, and tools to use.
#5 Review of the 100W Harbor Freight Solar Panel Kit
This is a series of videos that review a solar cell kit available at Harbor Freight. A tool store is known for its inexpensive tools and hardware.
There are a lot of critics for all things Harbor Freight. Some of it is justified. However, this is a great way to explore solar technology without spending much money. With a basic DIY kit and a solar inverter, you can create free energy for not a lot of time nor a lot of money.
#6 Basic Solar Parts Needed for a DIY Camper Van or RV Solar Install
This introductory video reviews all the components needed for an RV or camper DIY solar panel system.
This 15-minute video gives you the ability to identify and understand the fundamental principles of solar electricity. It outlines the components for a direct current DIY Camper Van Solar Setup.
Take-A-Ways – DIY Solar Panel Kits
These videos give some basic information on how to do your solar panel installation. The good news is that there are tons more of these types of videos. Many are specific enough for your solar system. The only negative side we see is the direct sun's impact on your project—problems like shading trees in the summer. The next step is determining your energy needs and choosing between DIY solar panel kits or creating your solar energy system.
---
Images below may contain affiliate links that, if purchased, we may receive a commission. See our Affiliate Disclosure for more information.
Hiring a Professional Solar Installation
If you are not the DIY type but are interested in what it would take to get a solar installation for your home, cabin, or cottage, we have a relationship with All Energy Solar. They can take you through the installation process step-by-step and even ensure you get the tax and incentive credits for your project. Contact All Energy Solar to schedule a call today.
---
DIY Solar Resources
---
Related Reading for Solar and Wind Energy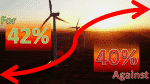 Wind Energy Growth – 2016 Survey Shows Huron County Divided – The online survey conducted for the Huron County Planning Commission by the Spicer Group showed that the county is evenly split on the topic of wind development.
6 Reasons to Invest in Wind Energy Development for the Future – Until recently, there is no question that technologies such as wind turbines were less efficient than using fossil fuel. Why are we investing so much in renewable in terms of tax breaks and legislation for wind energy development? The reason is simple; it's an excellent and profitable investment in the future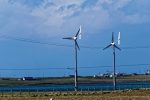 7 DIY Wind Turbine Renewable Energy Projects You Can Do in a Weekend – We explored the web for some top ideas on what it would take to create a hobby turbine or solar panel that could offset some energy expenses at your farm, cabin, boat, or cottage. Here is a sample of some creative ideas to get off the grid.
60 New Turbines Now Operational at Crescent Wind Farm For Consumers Energy – Consumers Energy announced it began ownership of 166-megawatt Crescent Wind Farm, producing renewable energy for residents and businesses in Michigan. This is the first industrial wind farm in southern lower Michigan.
Other Reading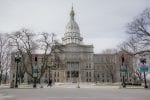 Bill Looks to Reel In Michigan DNRs Rule Making Ability for Commercial Fishing – Senate Bill 251 would amend the Natural Resources and Environmental Protection Act to restrict the DNR's authority to issue Fisheries Orders to manage the state-licensed commercial fishery.
Oak Beach County Park Boat Ramp Restored – Huron County Road Commission has restored access to the Oak Beach County Park Boat Ramp. This puts closure on an issue when the Huron County Road Commission unilaterally closed the ramp and set up concrete barriers on the shoreline.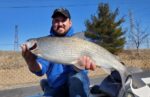 Indiana Fishermen Breaks State Record For Whitefish Catch – Phil Duracz of Chesterton, Indiana, broke the state record for whitefish while fishing on Lake Michigan near Portage on March 6. Duracz's catch weighed 9.34 pounds, besting the previous record from 2019 by 1.65 pounds.
Michigan's Snowmobile Trail Fee To Increase – Michigan Department of Natural Resources (DNR) says snowmobile trail permit fees will increase for the next five years. The snowmobile trail permit fees will increase from $48 to $52 for the next five-year period (Oct. 1, 2021-Sept. 30, 2026).