Starting an early weekend heading up Michigan's Thumb after dropping my better half off for an evening flight out of DTW. Checking the watch and the setting sun over my shoulder, I knew I didn't have much time. A unique sight was coming up. It only makes its appearance during the early Summer nights like this.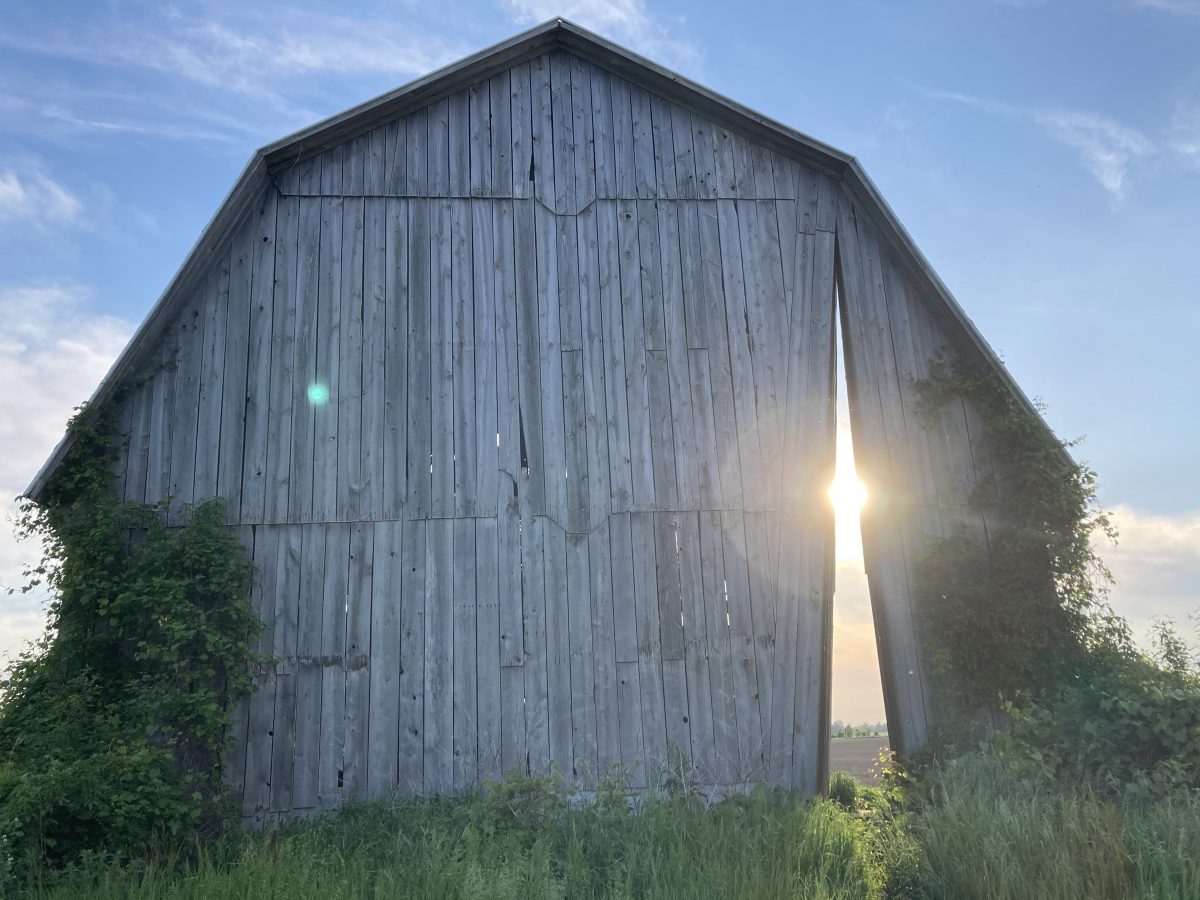 I continue. Driving just forty seconds just north of the famous tiny village of Pinnebog (Which is locally known as the center of the universe on the third stool from the left in Heck's Bar.) I strain to look for the tiny two-track that signals I've arrived.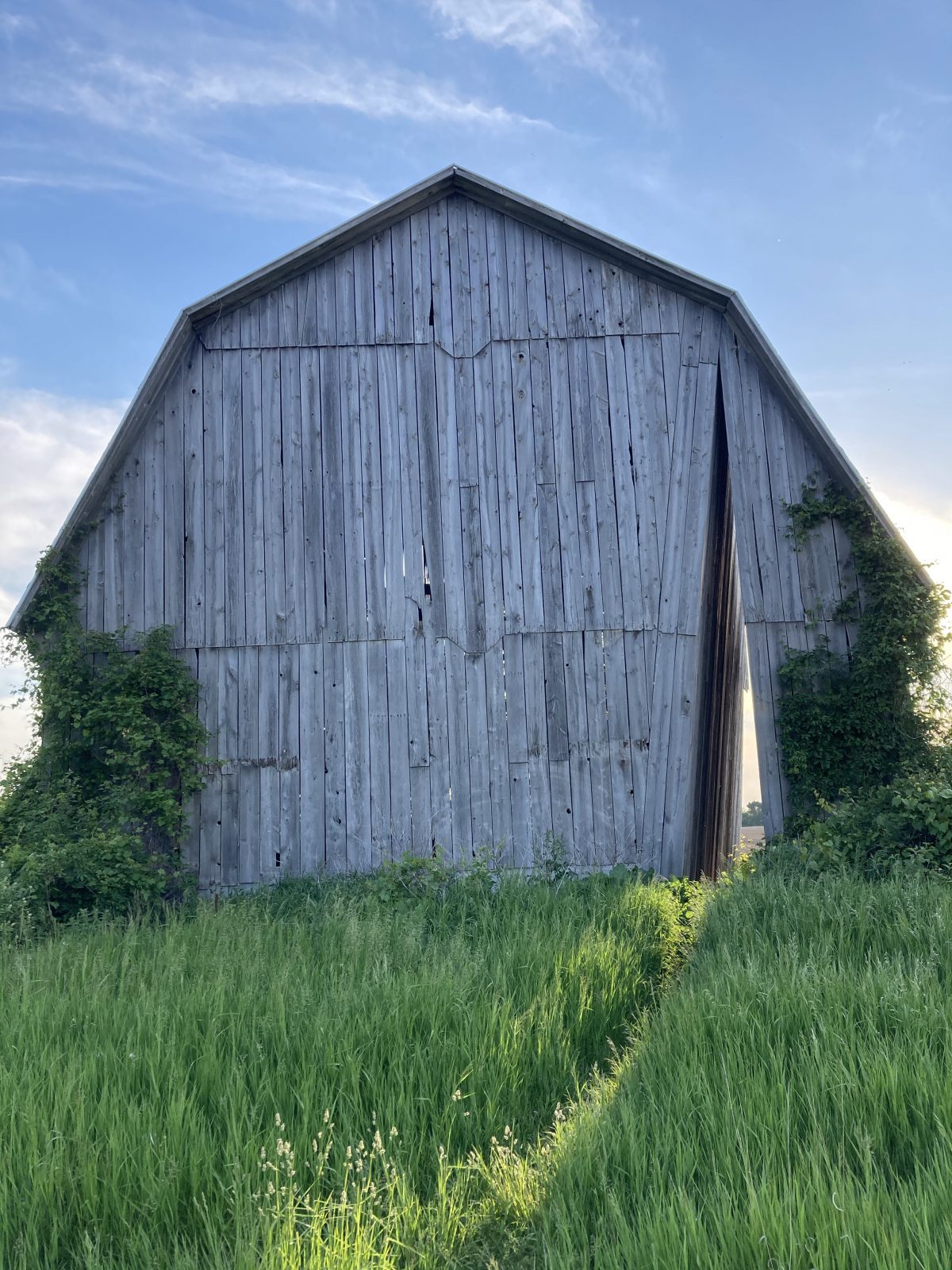 I pull off and trek to this hulk and still common sight built by farmers and laborers long past. It's a comforting sign. I wonder how long it will last. The Secret Sky Barn Project survived another harsh winter in an area known for its winds and horizontal snow that shreds cottages along the shore.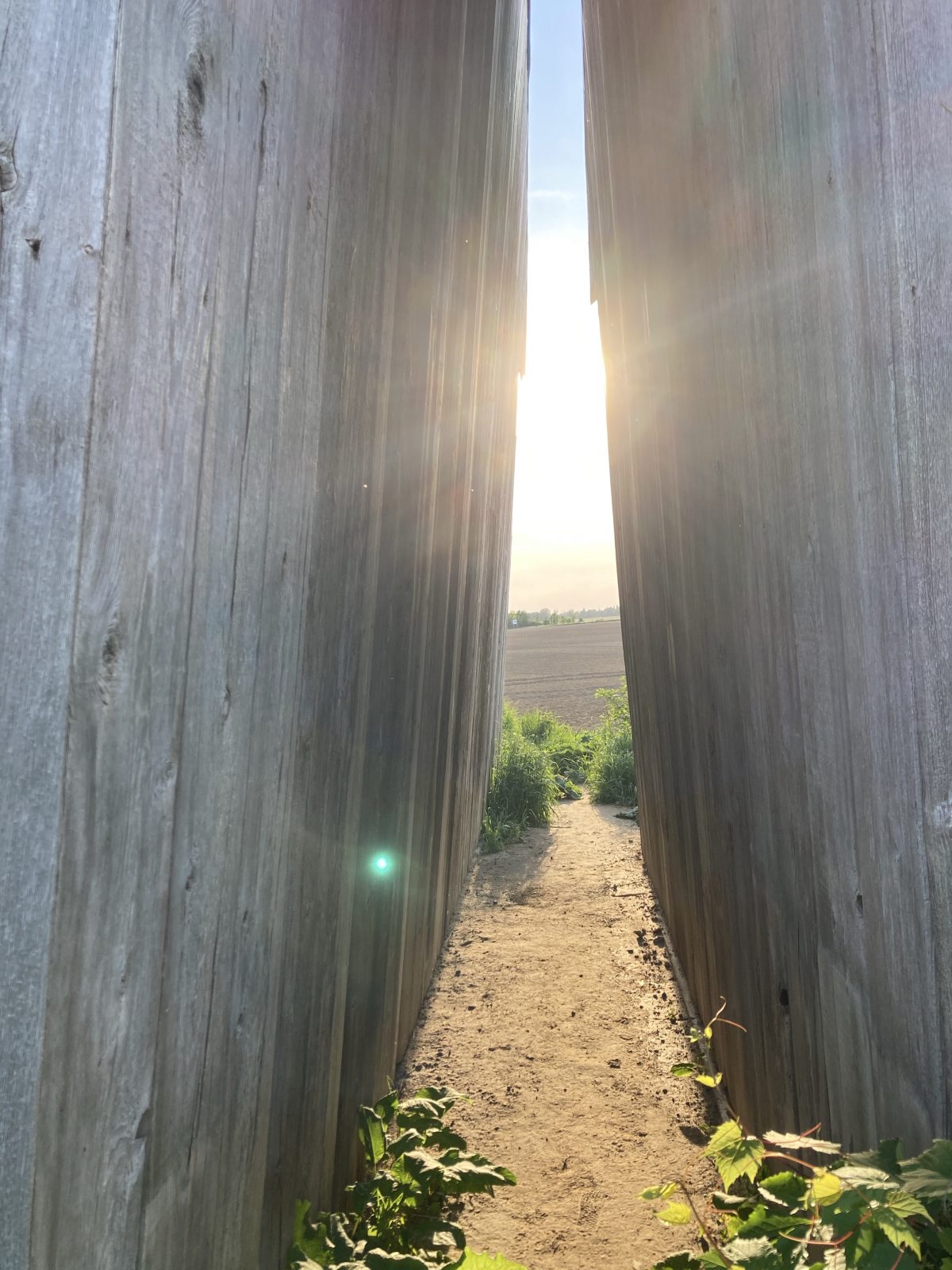 The sun streaks through the narrow slot of the barn. It's path of light burrows brightness in the shadow deep in the new green grass.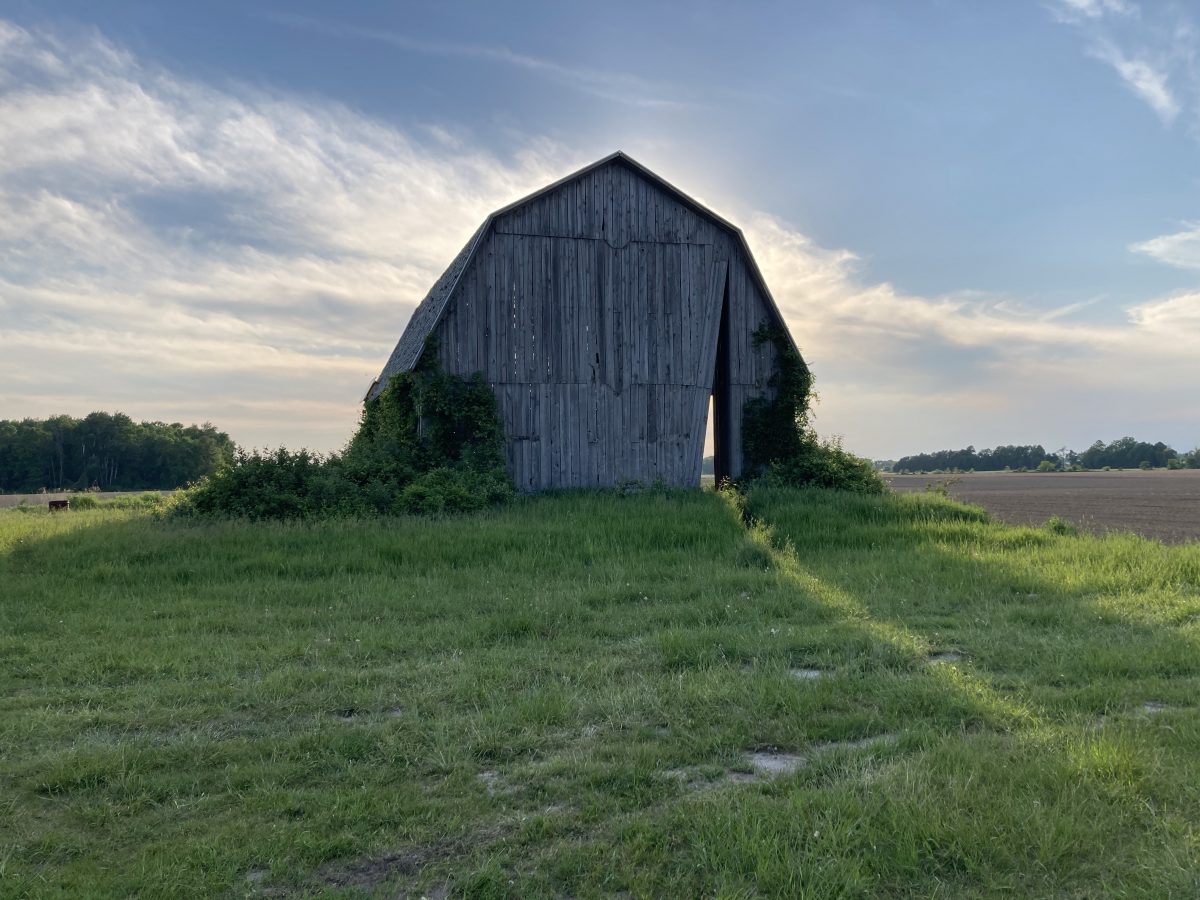 It's fresh. The evening breeze brings a fresh hint of nearby Lake Huron, mixed with the pungent aroma of fertilizer and other unmentionables recently spread on the fields.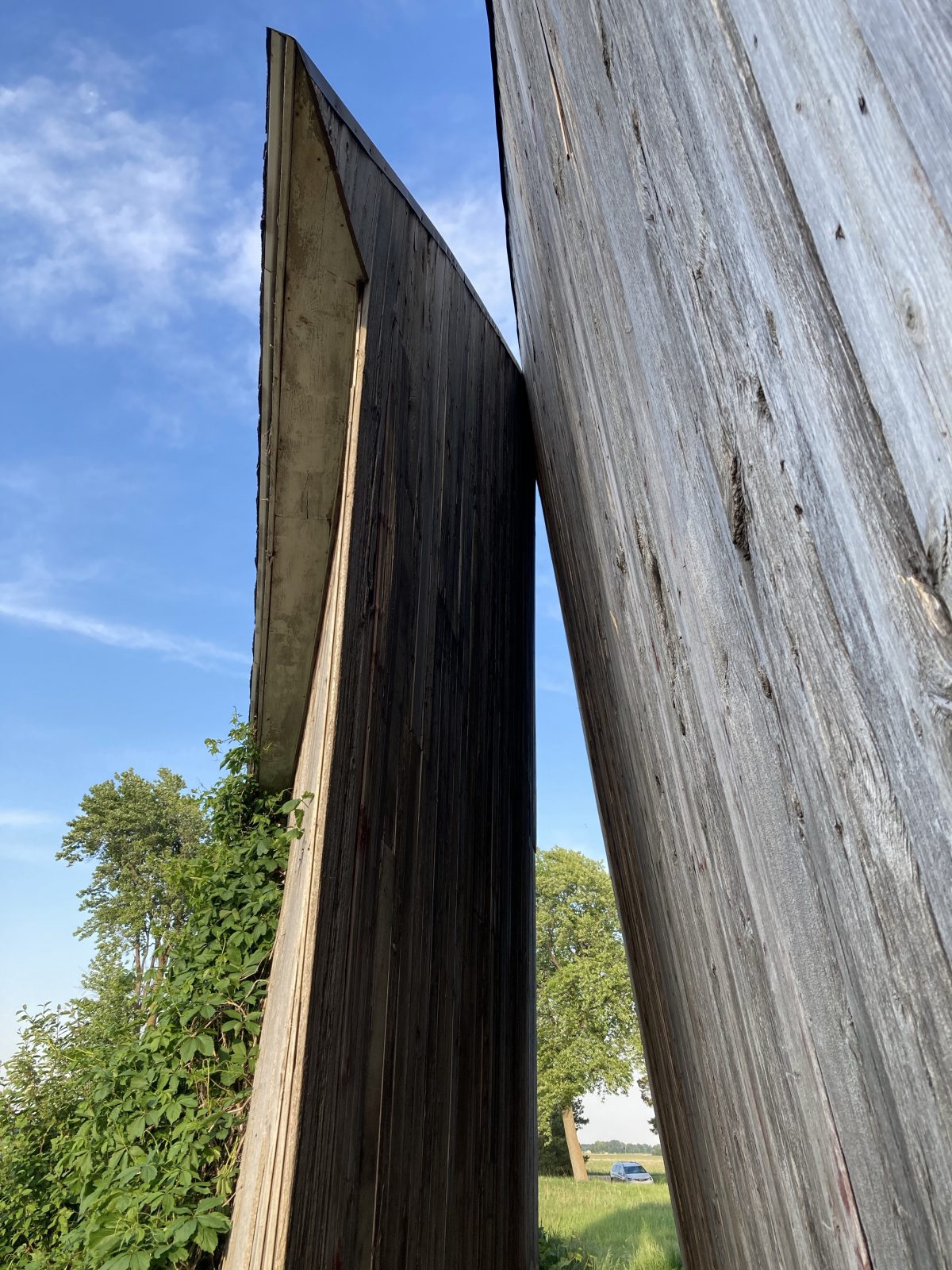 I'm so close to the shore and our little haven to think of new stories to explore before the light of the high summer moves on.
Related Reading on Michigan's Thumb
We have all sorts of neat reading about this little bit of Michigan that is often overlooked. Amazingly the locals like it that way.