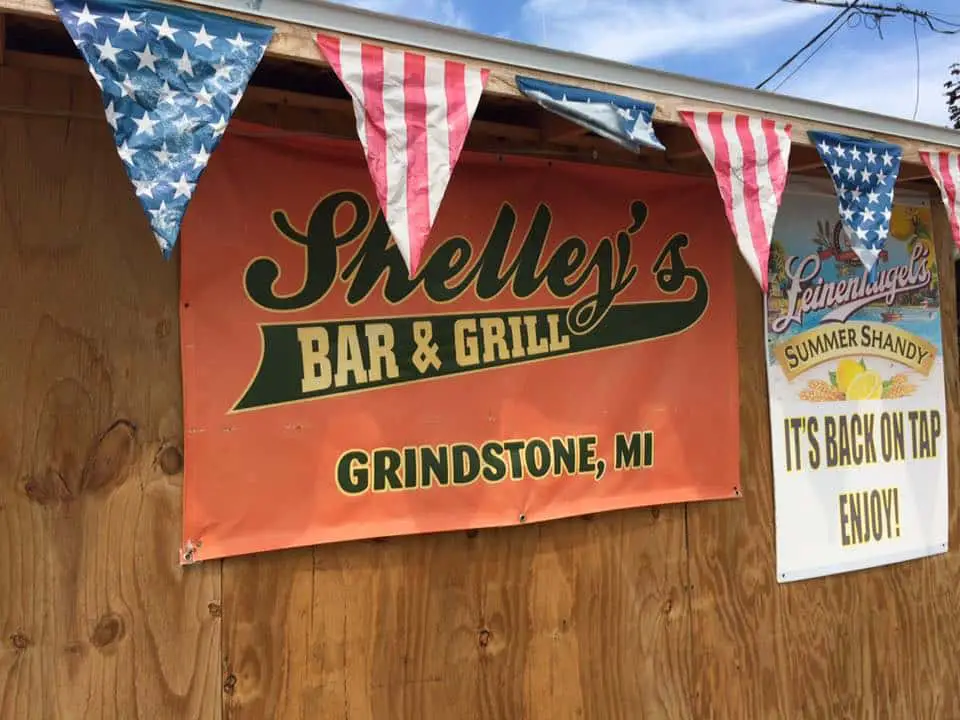 A Quest for A Great Bar Burger in Michigan's Upper Thumb
A couple of years ago, our ThumbWind blog published a post that rattled the establishment in Caseville by stating that one of Michigan's best cheeseburger came from the Hitching Post in Elkton. At that time, the locally famous burger chef, "Jewels," made a cheeseburger so tasty that local golfers defected from golfing at Century Oaks (which is close to Hitching Post) to Scenic Golf Club when she started cooking and tending bar at Scenic. Those were gentler and tender times. We miss Jewels and wish her well. We went on a quest to keep a lookout for Michigan's Best Cheeseburger we could find in the Upper Thumb.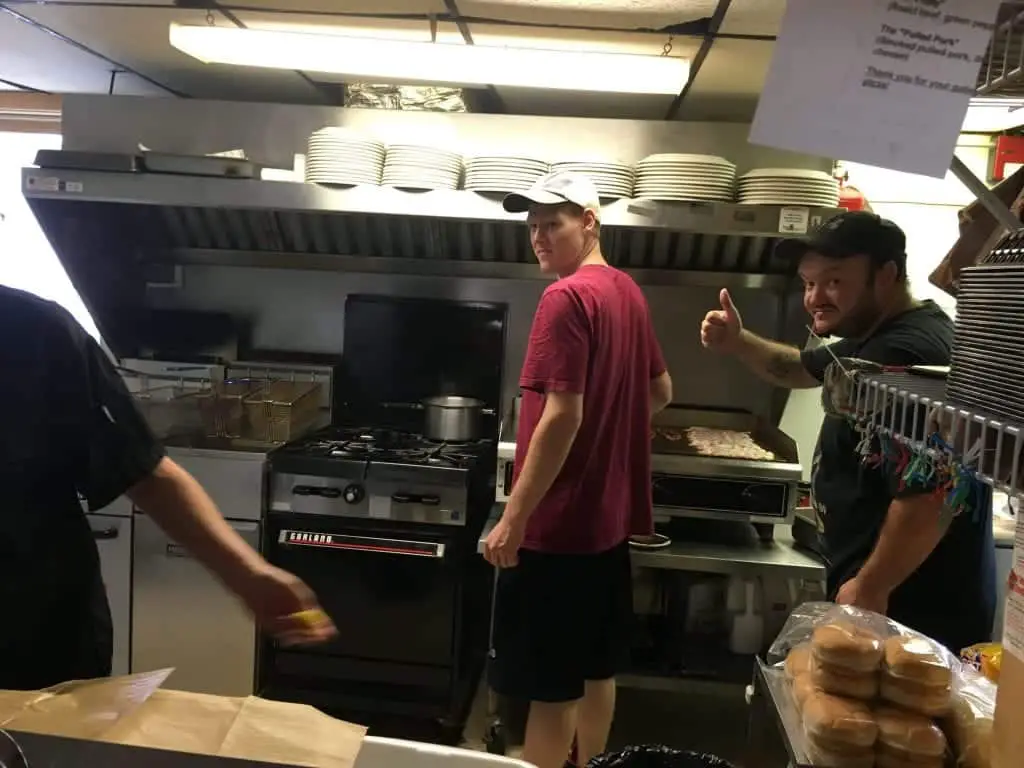 This morning, after hitting the Farmers Market in Port Austin and White Church Gallery in Grindstone City, we stopped by Shelley's Bar. What an incredible stop. OK… I admit that the outside needs a bit more curb appeal. But stepping into this roadside tavern, you can tell that the locals love this place. They had just finished a breakfast run and were shifting to lunch when we came in.
Clean, comfortable, and friendly are the first thoughts that came to mind as we settled in. The pub has an open floor plan and is well lit without being overbearing. Our server came in within a minute, and we ordered an ice-cold Molson draft. "So cold your teeth ached.", one of us noted. The highlights of the lunch were their excellent "Turkey Reuben, while the sage diner among us ordered a cheeseburger medium with mustard and pickles.
Shelley's is Cheery, Clean and Comfortable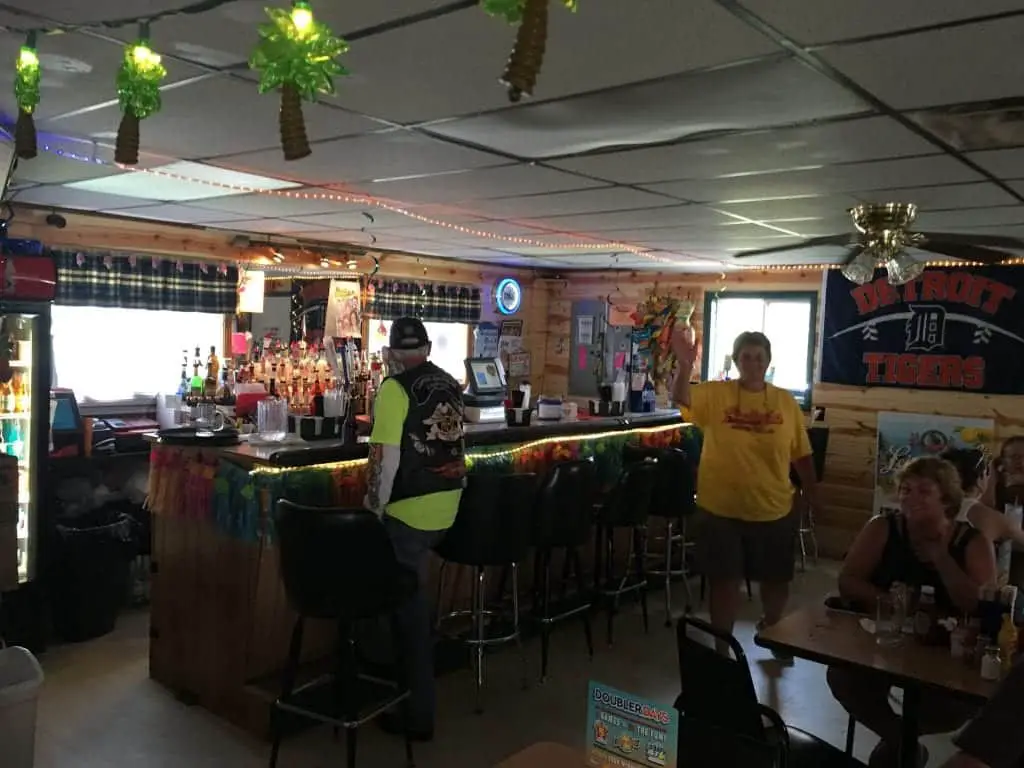 Our cheeseburger connoisseur flagged down our server and asked to speak to the manager as we were leaving. Jackie came over and, with a quizzed look, asked if everything was OK. Our seasoned cheeseburger snob stated…. "this is the best I've had all week. It's excellent" No small feat has this guy is known as a regular at the world-famous Councils in Bradenton, Florida.  Jackie was gracious and explained that they get a special grind from a local shop near Bad Axe. She credited the team in the kitchen as where all the magic happens.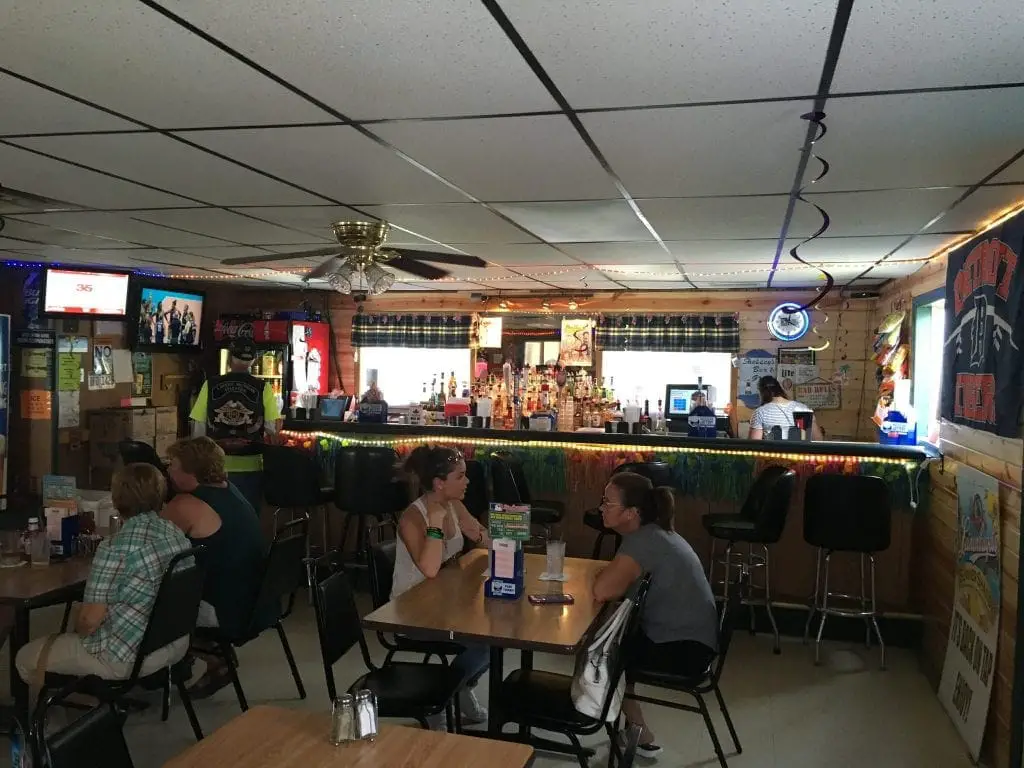 So we have a new Michigan Best Cheeseburger in Huron County tagged as coming from Shelley's Bar in Grindstone City. Their ice-cold beer and fresh-cut fries round out a great experience. It's also evident that Shelly's supports local charities and sports teams around the Upper Thumb. So ThumbWind will be back from time to time to ensure that they are the Best of the Upper Thumb.
Related Michigan's Best Cheeseburger Articles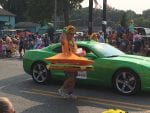 We look back to 2020 as it marked the the 22nd year of Cheeseburger in Caseville. This is now a premier event with the Thumb of Michigan as the festival 2013 winner of the"People's Choice" Award selected by the MFEA Convention. If you were looking for the inside information on the Best of Cheeseburger, you have stumbled upon internet pay dirt. Just don't tell anybody! Cheeseburger in Caseville – An Awesome Blast of Parrothead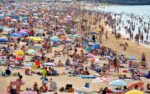 Over the yearsI'vee encountered numerous folks from Southeast Michigan who have fond memories of heading to the beach in Caseville. The park's waterfront offers a large sandy expanse with plenty of room to build sandcastles, play touch football, rent kayaks and swim the day away. Its proximity to the large campground and short distance to town means many visitors frequent it. It's one of the most Instagrammed and Facebook Selfie spots around. The Beach to Meet and Be Seen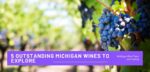 The traditional pairing has been beer if you're having a party for the big game. However, it's also good to pair your food with your favorite wines. We look at how to pair your wines with party food and snacks for game day parties.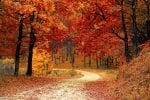 My favorite time to be in Michigan's Thumb. The Caseville Cheeseburger Festival has long since passed. The Labor Day weekend has come and gone. Things are quieter. I can now cross M-25 over the beach in silence and without fear. Late Summer and Early Fall, what a great season. Michigan's Thumb Sparkles in Late Summer