Did someone say Michigan hot dogs? It's like you can almost smell the meaty aroma of a sizzling coney hot dog. But did you know Michigan has a lot more to offer than just hot dogs and cherries? Well, if you've recently moved to Michigan or are planning to visit anytime soon, and you happen to be a food lover, this blog is for you. Looking for a dining experience that defies the usual? You're in the right place. We've carefully curated a list of unique restaurants in Michigan that go beyond the ordinary. From snarky themes to innovative menus, prepare to be surprised.
Table of Contents
Take Out or Door Dash
If you're a stay-at-home kind of person who likes to order in, that's perfectly fine, too. You can get your favorite foods delivered to your doorstep with any online food delivery service like Uber Eats. Just make sure you have a steady internet connection like Kinetic Internet so you can order smoothly. So if you aren't famished already, let us make you want some hot and fresh food right away!
Zingerman's Delicatessen, Ann Arbor
Who doesn't like a good bulky sandwich that just goes to your heart? Well, look no further. The Zingerman's Delicatessen is home to comfort food, very homely and full of flavour. From good old BBQ to authentic Cuban taste, you have not sandwiched as you should be sandwiching if you haven't tried these sandwiches. And don't just stop there. After you devour the deliciously fresh bread and lettuce-wrapped goodies, dive into their dessert menu. Because as a wise man once said, dessert does not go to the stomach but directly to your heart. So there's always room for some!
Bill's Steak House, Bronson
If you're looking for a good, meaty, rare steak, you have to stop by Bill's Steak House in Bronson on your way to Coldwater. This steak house actually looks like a house but with a fresh and wholesome food aroma. With a bar and good family arrangement within its walls, Bill's Steak House offers food that will fill you up like anything. Their portion sizes are quite fulfilling and you'd be finishing off with your favorite drinks from the bar. Do keep a lookout for their weekly all-you-can-eat deals that will save you some extra bucks on your visit.
Union Woodshop, Clarkston
Looking for good food in Clarkston? Say no more. If you're up for some fresh and fiery BBQ, you need to visit the Union Woodshop. Just as the name suggests, this food place has all the right ingredients for a good hot BBQ. Prepared live and fresh, they serve the best chicken you'll have in a while. And if you want something on the side, you can always order their cheesy cheddar macaroni and cheese that just melts in your mouth. And where there's wood, there's pizza. Prepared in their hot wood oven, their pizzas are fresh like fire! So head over whenever you want to eat something hot and cheesy.
Pasty Central, Calumet
Michigan is famous for its pasty and if you haven't tried it already, you need to head over to the Pasty Central in Calumet to bless yourself with one. Pasty is a unique sandwich that is a U.P (Upper Peninsula) specialty. This sandwich apart from being served in bread, is made out of pie crust which is loaded with vegetables and meats that melt in your mouth right away. We're recommending Pasty Central for you to try out this unique dish because this food place has been awarded the USA Today's top 10 best rankings. So listen to your fellow countrymen, and try out Pasty Central ASAP!
Tio's Mexican Cafe, Ann Arbor
Mexican food is not for the faint-hearted. If you have spicy taste buds in you and you appreciate a good bowl of nachos, then you need to try out Tio's Mexican Cafe in Ann Arbor. Topped with beans, cheese, meat, and a whole lot of salsa, these nachos are to die for. And their nachos are not for the small appetite ones. With a five-pound nacho plate, you're bound to fill up with the crunch and meat of this amazingly delicious dish in no time. And while you're at it, do try their tacos, empanadas, and salads too. You'll love it!
Ocean Prime, Troy
Michigan is known for its lakes, and with lakes comes the delicious seafood in the area. So if you're looking to try out a specialty like none other, you need to try out their seafood cuisine, and no place other than Ocean Prime at Troy serves is better. Ocean Prime was also mentioned in the Ambassador Magazine as the best seafood menu in town. So if you have a palette for seafood, you would definitely look it.
Golden Harvest, Olde Town Lansing
Nestled in the heart of Olde Town Lansing, Golden Harvest is a restaurant that defies conventional dining norms. This eclectic spot is well-known for its ever-changing graffiti art, retro décor, and its vibrant atmosphere that oozes with personality. While the ambience is a draw, the real star is the food. Offering a diverse menu of breakfast items that stretch the imagination, from Nutella-stuffed French toast to eggs Benedict with a twist, Golden Harvest delivers an unforgettable culinary experience. Add this to your list of unique restaurants in Michigan, especially if you're in the mood for breakfast that's as adventurous as you are.
The Farm, Port Austin
If you're exploring the Michigan Thumb region and find yourself in Port Austin, make it a point to dine at The Farm. This distinctive eatery offers a farm-to-table experience that sets it apart in the local culinary landscape. Housed in a rustic, renovated barn, the restaurant emanates a cozy atmosphere that blends well with its commitment to fresh, local produce. The Farm is not just a place to eat; it's an invitation to savor the rich flavors of Michigan's agricultural heritage. It's a must-visit for anyone looking to add a dash of authenticity to their list of unique restaurants in Michigan.
The Verling, Marquette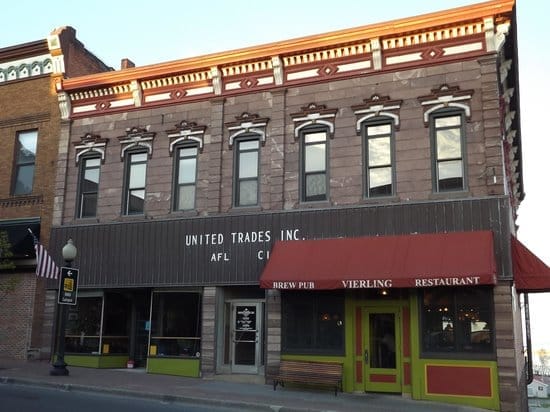 For those venturing into Michigan's Upper Peninsula, The Verling in Marquette offers an unparalleled dining experience that's steeped in local history. Located in a meticulously restored 19th-century building, the restaurant brings together modern culinary techniques with time-honored traditions. The menu is a sophisticated blend of classic and contemporary, featuring everything from fresh-caught Lake Superior fish to globally inspired dishes. Add the warm, inviting atmosphere and impeccable service, and it's clear why The Verling has quickly become a staple on any list of unique restaurants in Michigan. If you're looking for a spot that marries the old with the new, this Marquette gem is worth the trip.
Kalamazoo Coney, Kalamazoo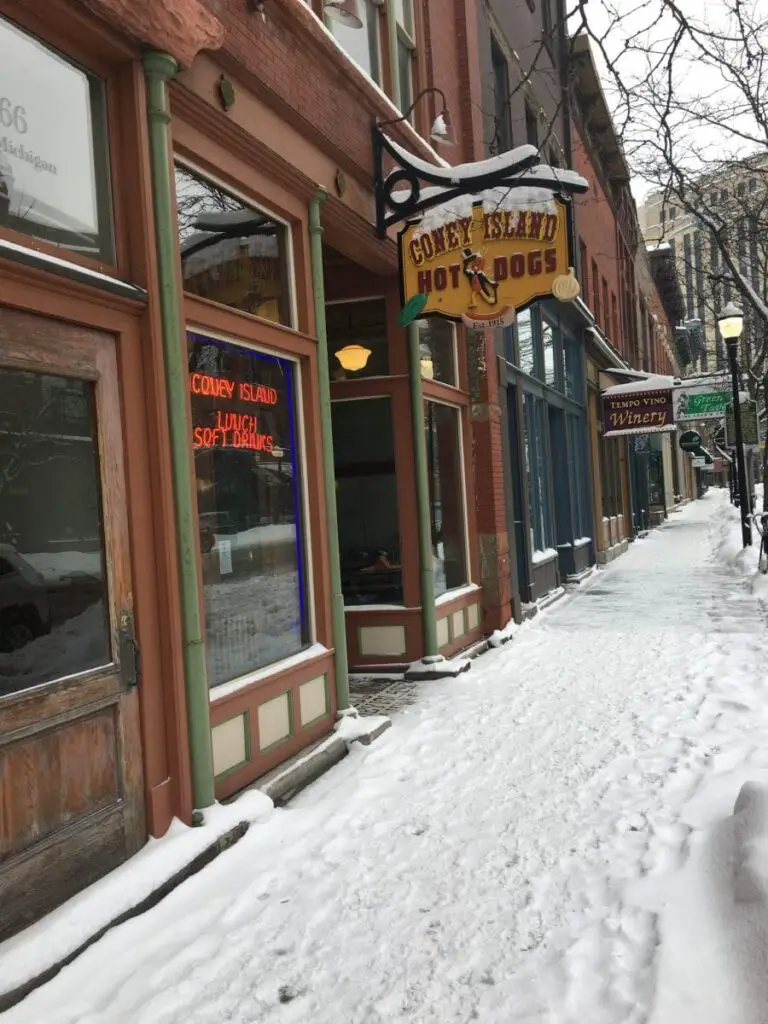 Situated in the vibrant city of Kalamazoo, Kalamazoo Coney Island serves as a shrine to Michigan's iconic hot dog culture. This laid-back joint may appear unassuming, but the quality of its coney dogs speaks volumes. The dogs are perfectly grilled, the chili is homemade, and the onions and mustard add that quintessential tangy kick. A staple among locals and a revelation for visitors, this eatery is a must-visit if you're drafting a list of unique restaurants in Michigan. Whether you're a coney aficionado or a first-timer, Kalamazoo Coney delivers an authentic taste of Michigan in every bite.
Final Thoughts About Unique Restaurants in Michigan
So the next time you feel like eating out in Michigan and you can't decide where to eat from, come back here and pick a place to go from our list. We assure you it will not disappoint. Whether you're taking your family out or planning a date, make sure to try these places out.