Michigan's Department of Natural Resources is set to mark the Aquatic Invasive Species Awareness Week, held from July 2 to July 8, with a series of events at more than 50 boat landing spots across the state. These outreach events aim to educate the public about the impact of harmful, non-native aquatic plants and animals on the state's ecosystems, tourism, and economy.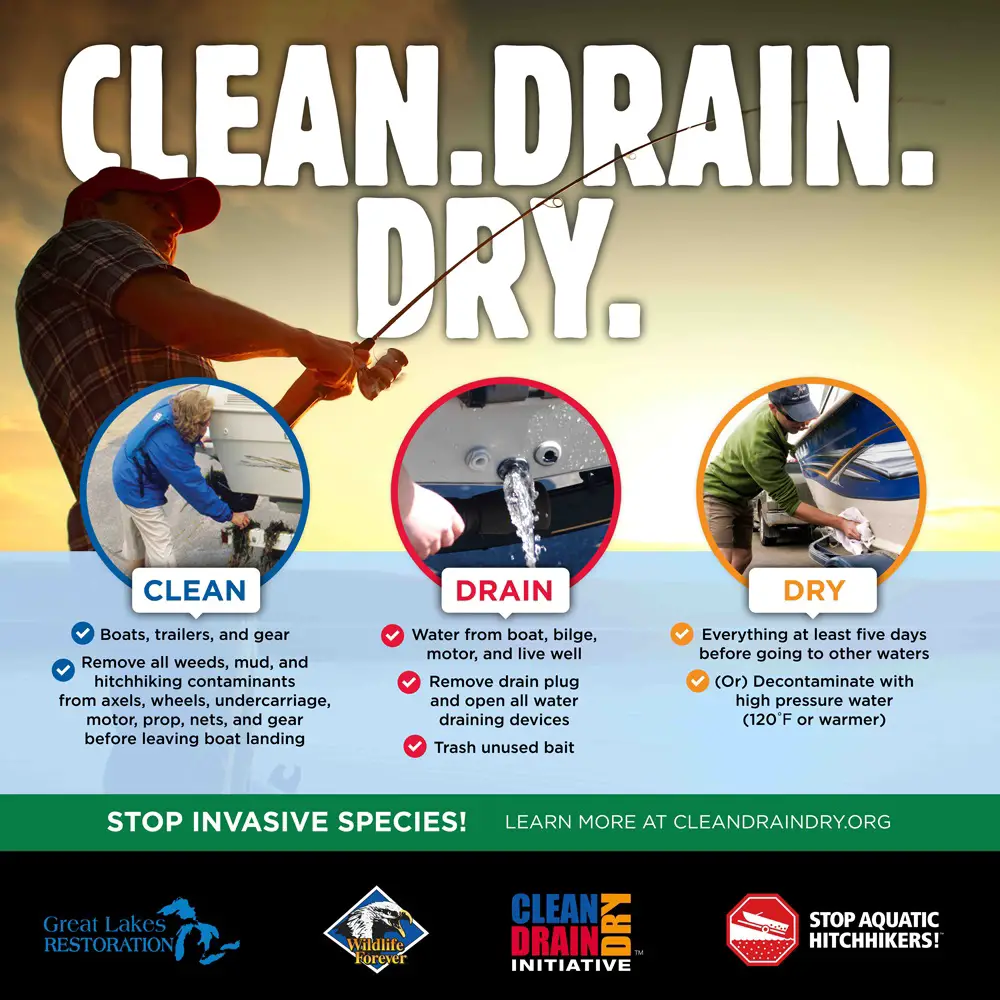 Marking Aquatic Invasive Species Awareness Week
Aquatic Invasive Species (AIS) Awareness Week is organized annually to raise awareness about the detrimental effects of invasive aquatic organisms. The centerpiece of the week is the 10th Annual AIS Landing Blitz, a series of events held in partnership with local lake associations and cooperative invasive species management areas (CISMA). The AIS Landing Blitz aims to equip boaters with practical tips on how to prevent the spread of invasive species and comply with recently updated laws for recreational boating.
Preventing the Spread of AIS: A Simple Guide
During the Landing Blitz events, boaters are encouraged to take the following steps to help prevent the spread of AIS:

Required actions – as per Michigan law
Remove all aquatic organisms, including plants, from watercraft and trailers before launching or transporting.
Remove all drain plugs and drain all water from bilges, ballast tanks, and live wells before transporting a watercraft.
Dispose of unused bait in the trash, not in the water.
Recommended additional actions
Clean boats, trailers, and equipment by removing plants, debris, and mud before leaving the access area.
Wash boats and trailers before leaving the access area, if possible.
Dry boats and equipment for five days before launching into a different water body.
Disinfect live wells and bilges with a bleach solution (1/2 cup bleach to 5 gallons water).
For a comprehensive overview of these measures, a NotMISpecies webinar from EGLE is available, titled "Clean It Up, Drain It Out, Dry It Off: Boating Hygiene for the 21st Century."
Conclusion
Aquatic Invasive Species Awareness Week is a critical initiative to maintain the health of Michigan's ecosystems and the state's tourism and economy. By participating in the planned events and following the outlined prevention measures, every Michigander can play a role in combating the spread of invasive aquatic species.