As hundreds of thousands of deer hunters head into the field with Michigan's firearm deer season kicking off, the DNR encourages them to help hungry families in their community by donating a deer to Michigan Sportsmen Against Hunger. 
"Hunters who donate a deer will help local communities in need by providing them with highly desirable venison meals," said Joe Presgrove, public outreach analyst in the DNR Marketing and Outreach Division who coordinates the department's partnership with Michigan Sportsman Against Hunger.
Deer Hunters Making a Difference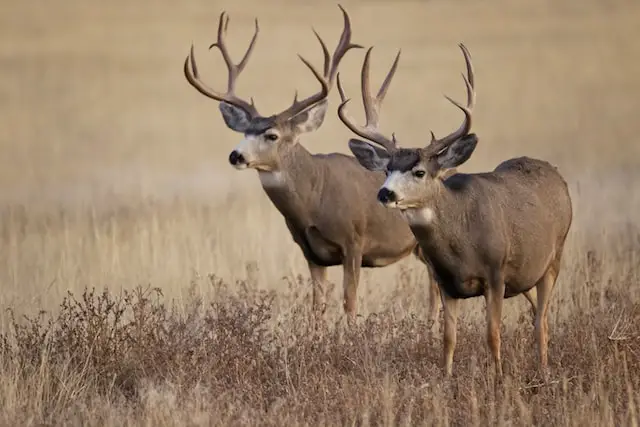 "Also, donating a deer is not the only way hunters may help. To help cover the cost of processing donated deer, individuals can make a monetary contribution when purchasing hunting and fishing licenses. Every dollar donated helps feed those in need, and hunters who donate a whole deer can win great prizes for participating."
Hunters have a chance to win gift cards and other prizes by donating a deer at:
Any Michigan Sportsmen Against Hunger participating processor during the 2022 Michigan deer hunting season (win one of five $100 gift cards).
Frank's Great Outdoors deer drive in Linwood on Nov. 16, 17, and 18 (get a $20 gift card with every deer donation).
Jay's Sporting Goods deer drive in Clare on Nov. 18, 19, and 20 (win one of 10 $50 gift cards).
Michigan Sportsmen Against Hunger – an all-volunteer, nonprofit organization – helps connect donors, wild game processors, and charities like food banks, pantries, and shelters that help feed those in need.
The organization distributed over 100,000 pounds of venison last year, providing more than 400,000 meals for needy families.
To learn more about the deer donation drives, find a participating processor, or make a monetary donation to support venison processing, visit SportsmenAgainstHunger.org.
Questions? Contact Joe Presgrove at 517-284-6108.