Car / deer collisions are nothing new to Huron County drivers. But more drivers have been injured this year than in the last 3, with even one fatality. And this time of year is when you're most likely to hit a deer due to the deer being on the move with hunting and fall farm harvest taking place. Huron County Sheriff Kelly Hanson urges greater caution during these next two months.
Michigan Vehicle / Deer Collision Statistics
Nearly 50,000 vehicle-deer collisions are reported in Michigan each year. On two-lane highways, 80 percent of these collisions happen between dusk and sunrise. The worst accidents happen when drivers swerve to miss a deer and hit another car or a fixed object or when their car flips over.
In Michigan, there were 52,218 car accidents involving deer in 2021. Ten fatalities and approximately 1,449 injuries were associated with those collisions.
2020 – 51,103 vehicle-deer collisions occurred, resulting in 1,400 recorded injuries and five reported fatalities.
2019 – A total of 55,531 motor vehicle accidents involving deer occurred in Michigan, accounting for 17.7% of all accidents.
In Michigan, there were 53,464 deer-related accidents in 2018, up from 50,949 in 2017 and 46,870 in 2016.
Deer Collisions Result in Injury or Death
Typically Huron County will have around 1000 reported car/deer collisions, resulting in around 12 people being injured. We're approaching 900, with 20 injuries and one death. As mentioned earlier, this time of year nets even more monthly collisions than the rest. Slowing down to the speed limit or below will help avoid a deer on the roadway. 
Be Aware Of The Road Hazard Of Dead Deer
Some drivers may have even noted more mutilated deer carcasses on the roadway than in the past. These carcasses have also been the cause of accidents when a driver doesn't see them until it's too late. Media is asked to warn drivers of this nighttime hazard that, as noted earlier, is only likely to intensify.
Six Tips to Avoid A Deer Collision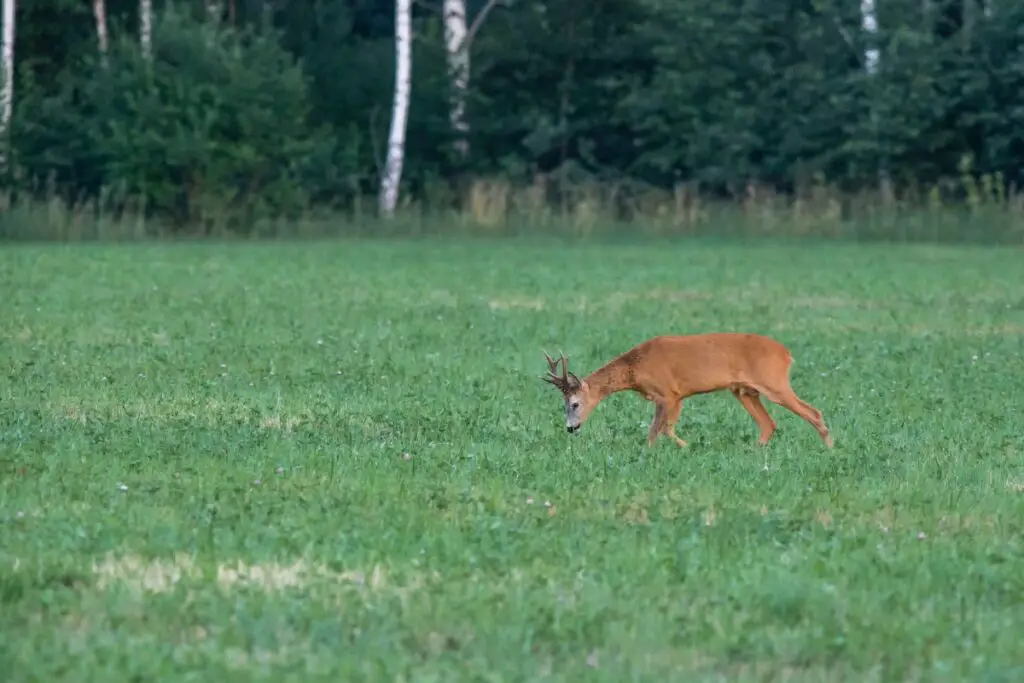 These tips are from a noted insurance company operating in Michigan
1. If you see one deer, there are likely others nearby.
Deer frequently move in groups and rarely travel alone. In the event that a deer crosses in front of you, more are probably nearby. More deer were darting across the road, so slow down and be on the lookout.
2. Most crashes with deer are in one of two times of the day.
When your vision is the worst, at night and dawn, deer are most active. Deer are on the move during mating season (between October and January) when you're more inclined to travel after sundown, which only makes their bad timing worse. Especially after dark, go more slowly and be on guard.
3. Headlights help, but high beams are better.
Start by scanning the traffic signs. The deer-adorned yellow diamonds are positioned in locations with heavy deer traffic. A deer's eyes will vividly reflect a car's headlights, making them easier to notice, which may also help you spot it.
4. Stay in the center lane if you can.
As long as local traffic regulations allow it, the middle lane is your best hope for avoiding a deer collision on a multi-lane road. Deer are given plenty of room as a result, and if your car does startle any, you will have more time to respond if a deer darts onto the road.
5. Brake, slow down, but don't swerve.
Stay in your lane and apply hard, calm brakes if you spot a deer. Swerving could result in you losing control of your car and making a bad scenario much worse. Not to add that deer might change their course at any time, so you never know when they'll cross your path.
6. Make some noise; honk your horn.
According to some authorities, one long horn blast will startle deer away from the road. According to studies, hood whistles and other deer-scare tools are unsuccessful at reducing accidents, so don't rely on them.