When most people think of national parks, they imagine picturesque landscapes and tranquil settings in the Western United States. However, America's heartland is home to some of the country's most scenic and well-preserved national parks in the midwest.
Parks in the Midwest US tend to be less crowded than national parks closer to the coasts, making them ideal for a summer getaway. These parks have something for everyone. This is true whether you're a Vlogger looking for video idea travel content or looking for a quiet nature hike or a day filled with adventure activities. Here are our picks for the Midwest's top seven national and state parks.
What We Will Cover
Cuyahoga Valley National Park
The Cuyahoga Valley National Park is tucked away in northeastern Ohio and offers a surprising amount of natural beauty and opportunities for outdoor recreation. The park preserves and restores more than 33,000 acres of forests, wetlands, and rolling hills. CVNP is one of the most well-known parks in the United States, with an active railroad running through it. This makes it a popular tourist destination for those looking to escape city life.  
The park lies along the Cuyahoga River between the more populated metropolitan areas of Cleveland and Akron, making it easy to access for day trips. In addition, visitors can participate in various activities and attractions at the park. From hiking and biking trails to scenic railroad rides and canal boat tours, there's something for everyone at CVNP. And with temperatures generally cooler than in other parts of the country, the park is a pleasant place to visit any time of year.
Ludington State Park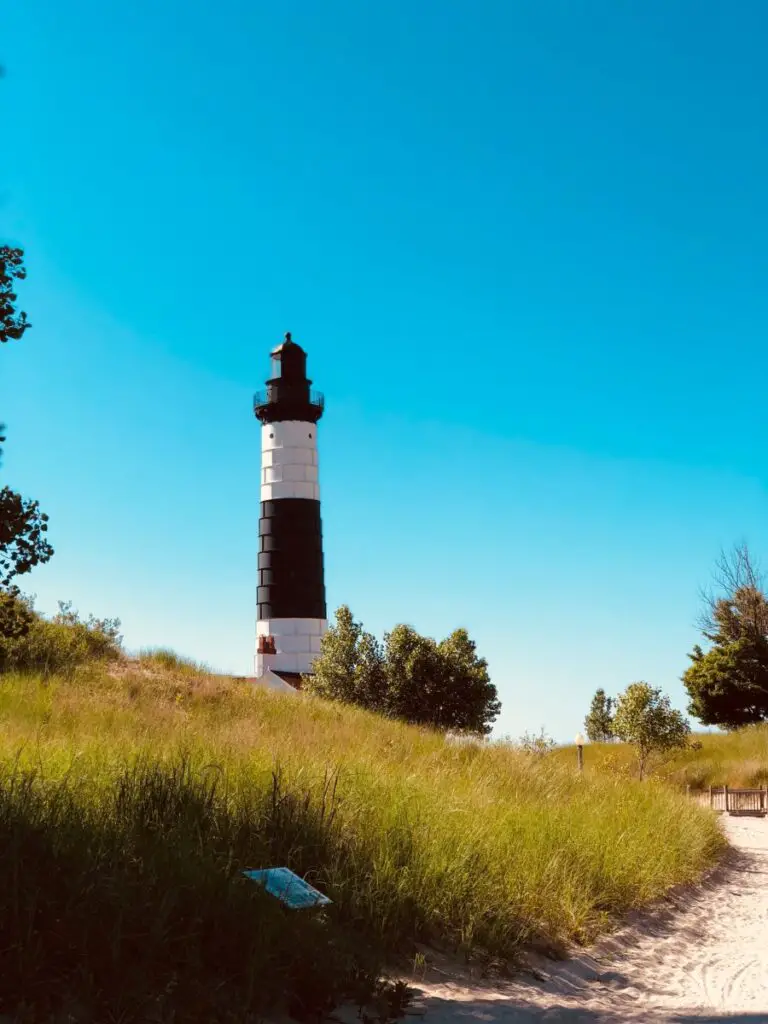 Michigan is known for its stunning natural scenery, and Ludington State Park is one of the most scenic places to experience. This park is home to picturesque lakes, forests, and dunes, making it a perfect destination for hikers, campers, and nature lovers. With plenty of activities to keep you busy, Ludington State Park is worth visiting.
The park encompasses nearly 5,000 acres with miles of trails winding through forests and dunes. You can bike or hike on the trail system or paddle around one of the many lakes in a canoe or kayak. 
Gateway Arch National Park 
When you think of iconic American landmarks, the Gateway Arch National Park in St. Louis, Missouri, is likely one of the first that comes to mind. This 630-foot monument, dedicated in 1965, is a must-see for any visitor to the Midwest. But what many people don't know is that the park offers much more than just an impressive view of the city below. Several exhibits and activities are also available, making it enjoyable for tourists and locals alike. 
Gateway Arch National Park is one of Missouri's most popular tourist destinations, attracting over 4 million visitors annually. Visitors can ride an elevator to the top of the arch for amazing views of downtown St. Louis and the Mississippi River valley below. There are also several museums and restaurants located within the national park complex. So if you're visiting St. Louis, check out this iconic American landmark.
Indiana Dunes State Park
One of the best-kept secrets in Indiana is the state park system. The Indiana Dunes State Park is an excellent example of what parks offer. With over 2,000 acres of land and 16 miles of shoreline on Lake Michigan, there is plenty to do at this park. Hiking, fishing, camping, and swimming are just a few of the activities that visitors can enjoy. There is also a nature center with interpretive exhibits and programs. 
With its natural terrain, dune-lined shorelines, and diverse flora and fauna, Indiana Dunes State Park has been inspiring visitors since 1925. Get wet in Lake Michigan, run up dunes, or bike or hike on scenic trails. Escape from the mundane by visiting these storied shorelines.
Hiawatha National Forest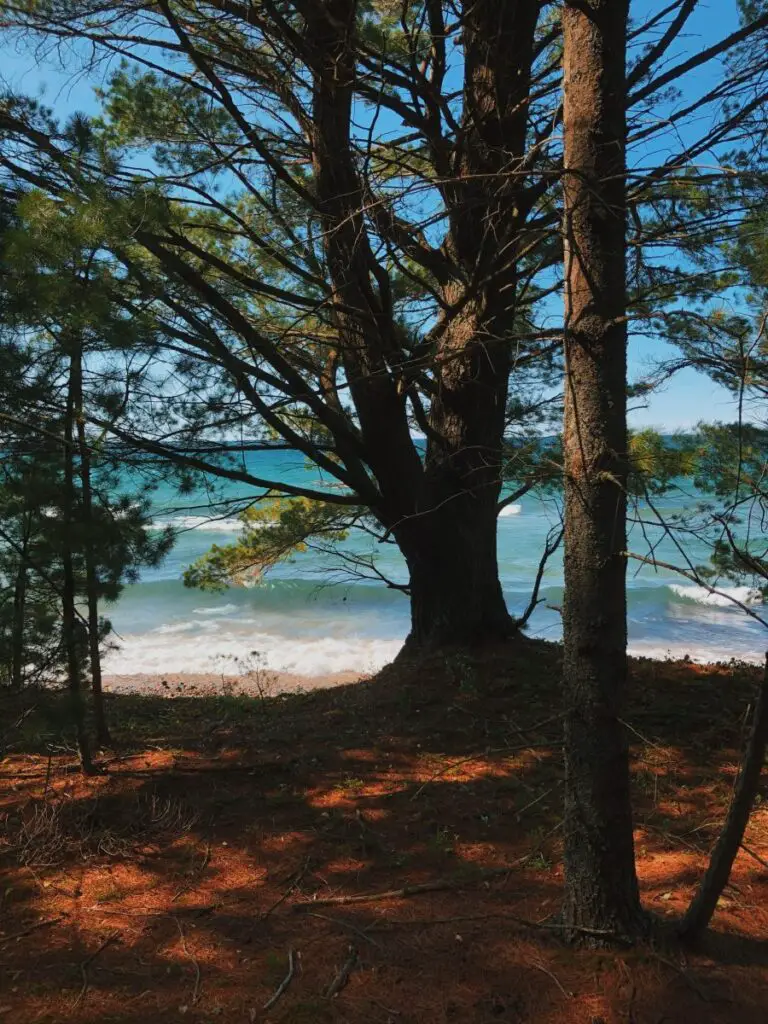 The Hiawatha National Forest features some of the most pristine and beautiful landscapes in the Upper Peninsula of Michigan. With over 894,836 acres of forest land, there is plenty to explore in this vast wilderness area. Visitors can enjoy hiking, camping, fishing, and hunting in various environments, including hardwood forests, wetlands, and rolling hills. The forest is also home to many species of wildlife, making it an excellent destination for nature lovers. 
This vast forest is home to six historic lighthouses, all open to the public for tours. Each lighthouse has its own story and offers stunning views of the surrounding landscape. 
Mount Rushmore National Memorial
Visit Mount Rushmore National Memorial and be in awe of the spectacular sculptures of George Washington, Thomas Jefferson, Theodore Roosevelt, and Abraham Lincoln. These American presidents are forever memorialized in stone, each with an impressive bust measuring nearly sixty feet high. The mountain carving took fourteen years to complete and was started on October 4, 1927. 
It's worth taking some time to walk around and admire the artistry involved in creating this memorial. In addition, there are also some other exciting things to see in the area, like Crazy Horse Memorial Park. Suppose you're looking for an enjoyable road trip destination. Take a walk through the beautiful park grounds surrounding the presidential monument and learn about the creation and history of this fascinating landmark.
Devil's Lake State Park, Wisconsin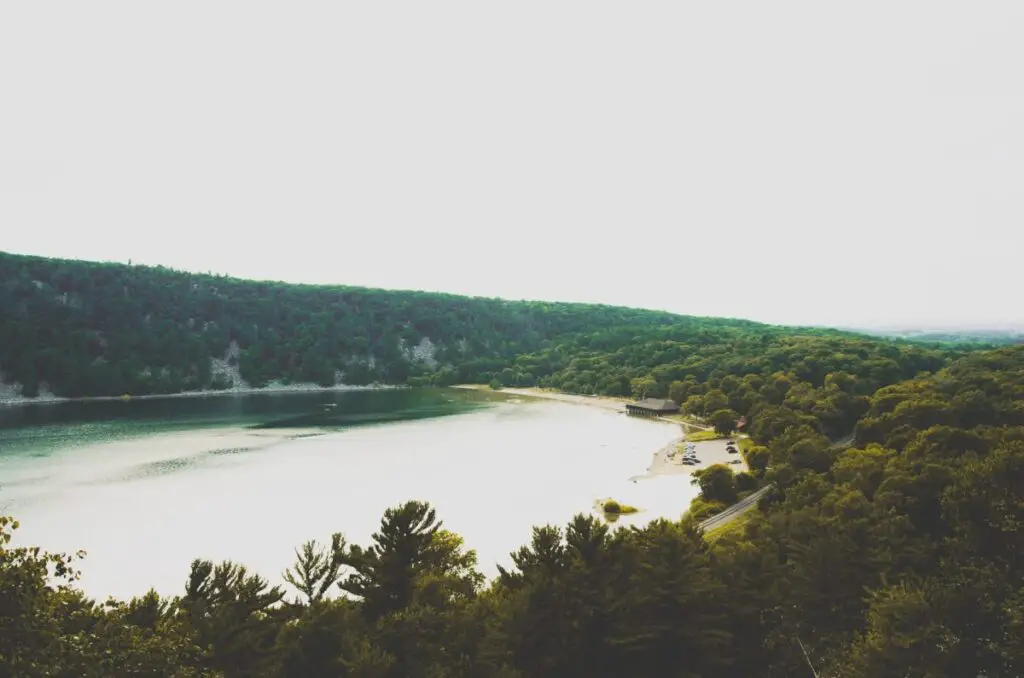 As the leaves change color and drift to the ground, signaling the beginning of autumn, another Wisconsin icon comes to life. Devil's Lake State Park is a popular spot for enjoying the fall foliage. This is thanks to its incredible views of the changing colors from atop quartzite bluffs that rise sharply from the lake below. The park is located in Baraboo, about an hour north of Madison. 
Visitors can also enjoy hiking, biking trails, camping, swimming, and fishing in Devil's Lake. It offers stunning views of the 500-foot quartzite bluffs that rise out of the lake and plenty of recreational activities for people of all ages. Devil's Lake State Park is a must-visit if you're looking for an outdoor adventure close to home this fall. 
FAQs About Midwest National Parks
What are some of the must-visit national and state parks in the Midwest?
Cuyahoga Valley National Park, Ludington State Park, Gateway Arch National Park, Indiana Dunes State Park, Hiawatha National Forest, Mount Rushmore National Memorial, and Devil's Lake State Park.
What outdoor activities can be enjoyed in these parks?
Hiking, biking, swimming, fishing, camping, and sightseeing are popular outdoor activities in these parks.
Why should one consider visiting these lesser-known parks in the Midwest?
These parks offer stunning scenery, diverse recreational activities, and a chance to escape city life, making them perfect for a memorable outdoor adventure.
Final Thoughts About National Parks In The Midwest
You should consider visiting a national or state park if you love traveling outdoors and marveling at nature. These parks offer some of the most beautiful scenery in the country, and they're a great way to escape city life for a while. Plus, there are all sorts of activities to enjoy at these parks so that you can make a day (or longer) out of your visit. 
A visit to one of the national parks is a memorable experience. The sights and sounds of nature are breathtaking and provide an opportunity for reconnecting with what's meaningful. As you plan your visit to the parks, don't forget to bring your camera. Not only will you want to capture the beauty of nature in photos, but you'll also want to create video footage out of your experience. With friends and family back home, you can share your trip experience by creating a video highlighting your trek through the parks. 
Related Reading on National Parks in the Midwest
Why Are There 5 Quirky Houses In The Middle Of Indiana Dunes National Park
The 5 Best Outdoor Adventures In Michigan
Isle Royale National Park: Fun For All Ages