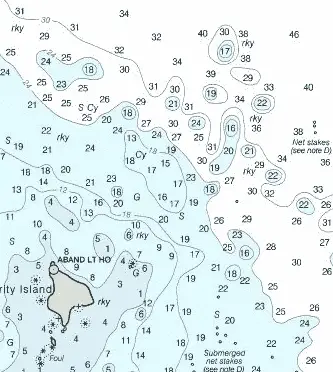 When Fishermen Speak of "The Steeples", It's not about going to Church
The Steeples is a well-known walleye fishing area east of Charity Island in the middle of Saginaw Bay. Its a series of rock outcroppings and known to take your fishing rigging as well as being a fine trolling area for Walleye Fishing.  The depth ranges from 14 to 19 feet. 
The other well known local names for fishing spots in Saginaw Bay include  Fingers, Black Hole, Spark Plug,  and the Slot. 
---
Related to Saginaw Bay Fishing
---