One of the more unique attractions in the Upper Thumb is the 10 Barns in 10 Years Project. The project's genesis is attorney and entrepreneur Jim Boyle, who has branded the project "53North". So far, the project has converted three barns into large artworks. These are considered core to the Port Austin Art community. Property owners donate the barns.
Port Austin at the tip of the Thumb is a thriving art community with many events each year. The Studio Tour gives visitors a chance to see local artisans' workshops and studios. In addition, each Labor Day, there is Art in the Park. Port Austin is also home to several gallery's; the Cove and, in nearby Grindstone City, the White Church Gallery.
Emergency Ark Near Port Austin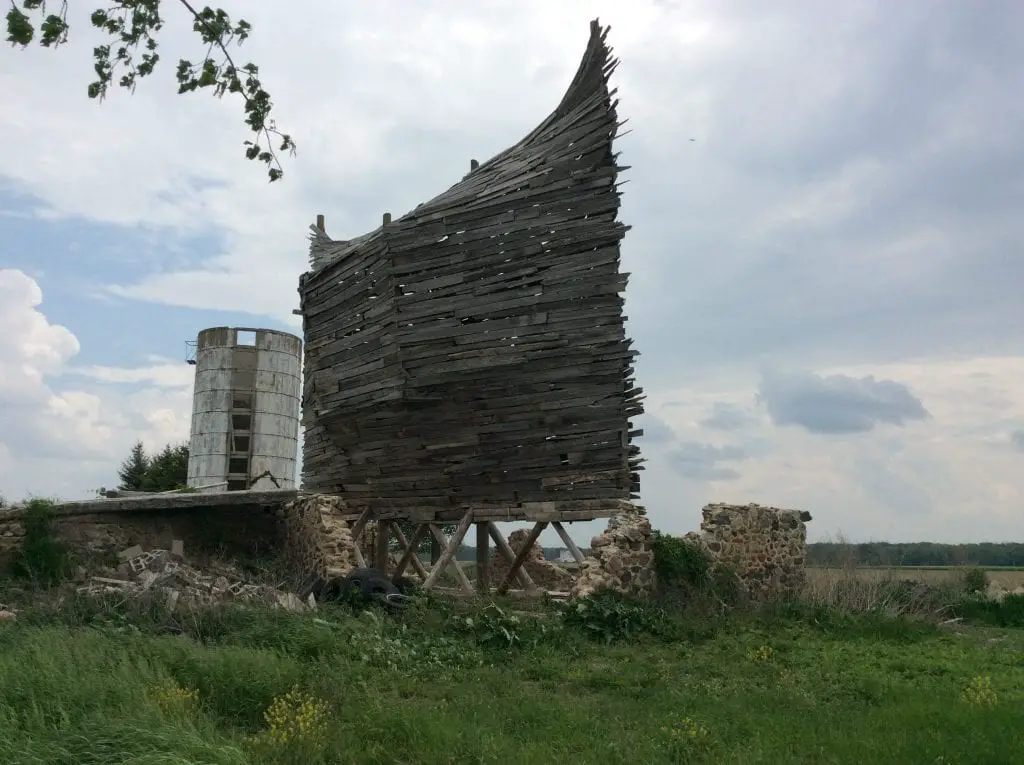 Located a few miles south of Oak Beach on the shores of Saginaw Bay, this converted barn has a new life as a work of art. 
Larger than Life Art

The Emergency Ark near Port Austin, Michigan, was completed by sculpturing artist Scott Hocking in 2015. He has transformed an 1800s barn into a large object denoting sanctuary and safety. The Ark can be found about a mile south of M-25 at Oak Beach on Oak Beach road and Fehner. 
Other barns part of the 53North project include Catie Newell's "Secret Sky" just north of Pinnebog and the Hygienic Dress League barn on M-53 just south of Port Austin.
Related Stories for Port Austin Art
---