Welcome to the world of luxury travel in Michigan, a destination blending natural grandeur with exclusive experiences. The Great Lakes State, renowned for its stunning landscapes and vibrant culture, offers a bespoke journey curated for the discerning traveler. From tranquil island retreats to the pulsating heart of music-rich cities, Michigan serves as a canvas for luxury that is as diverse as it is captivating. Let's embark on this extraordinary journey, unveiling the essence of Michigan's unique charm and the ultimate in comfort and style.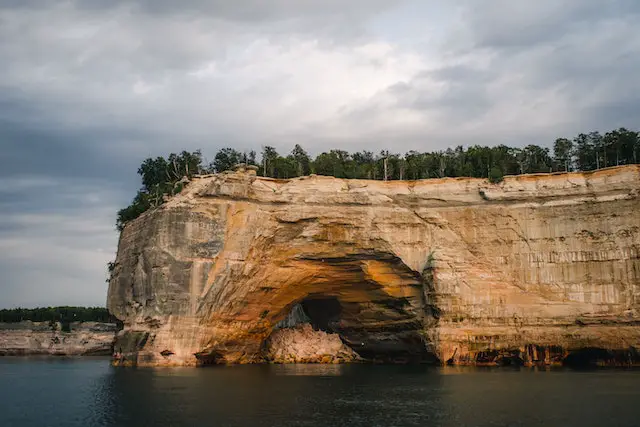 Whatever you love to do and however you like to spend your time, Michigan has something to offer that will suit you down to the ground. Naturally, there's no better way to travel than in the lap of luxury, so if you've got a taste for the finer things in life and you're heading to Michigan, this is the guide you'll need!
What We Will Cover
The Luxury of the Great Lakes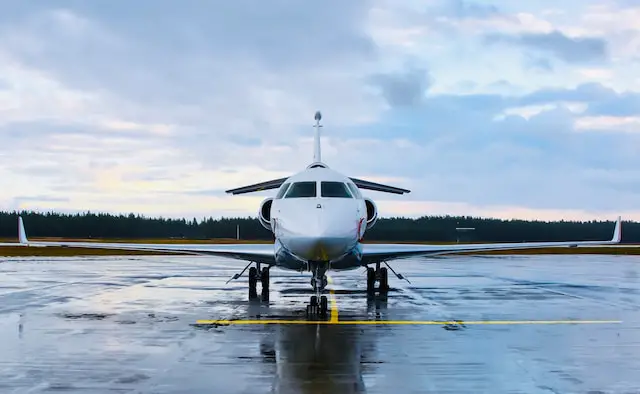 Flawless natural beauty is one of the hallmarks of the state of Michigan, so it's an ideal getaway for people who like to spend time outdoors. Photographers, hikers, bird watchers, yogis, and glampers will find paradise here. If you prefer a soft feather duvet to a sleeping bag and walking shoes, there's plenty to tempt you here, too. Michigan is known for its retreat escapes, particularly in the wellness industry. Disappear into a gorgeous location for a few weeks of rest and relaxation and emerge from your chrysalis as a new version of yourself.
Traveling from place to place in Michigan is simple enough, by air or road. Private jet charters land at all major airports, and car and limousine services are available to whisk you off to your destination. These are a few of our favorite luxury getaways in the state.
Isle Royale National Park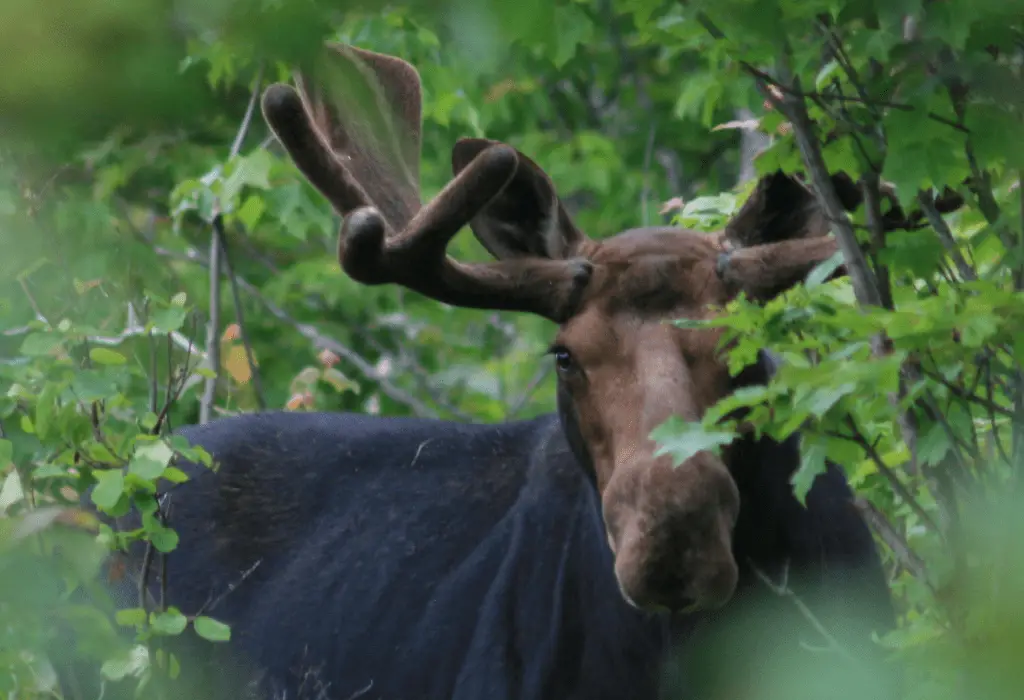 Our Michigan tourism bucket list starts with one of the most stunning places in the state: the Isle Royale National Park. Located on an idyllic island in the Northwest of Lake Superior, this exquisite park hosts around 17,000 visitors annually. The collection of flora and fauna found on the island is one that brings visitors back year after year. The island is beautiful; there's so much to do and see around it that you'll be busy from dawn till dusk.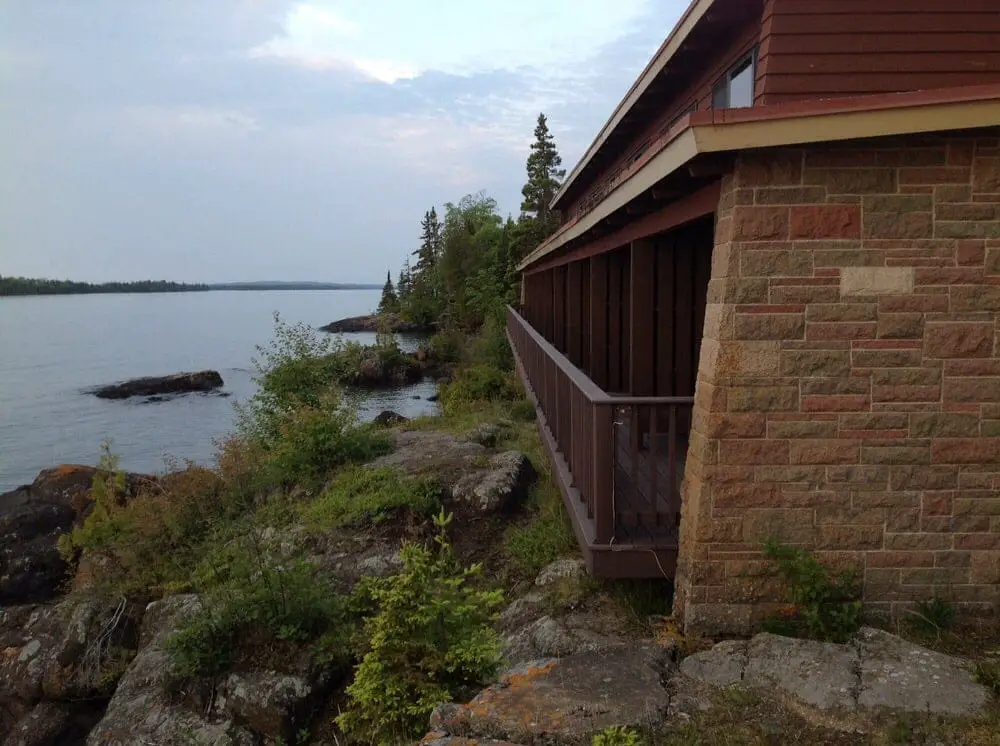 Enjoy a ferry ride from Thunder Bay, Copper Harbor, or Houghton to the island as the sun glints over the water, explore one of the three long-standing lighthouses or take a hike if you're feeling more adventurous. If you're feeling even more adventurous and have a little energy to burn, rent a kayak for two and paddle your way to romance and diving scenery. If you don't want to camp or paddle, no problem. Stay at the Rock Harbor Lodge with its beautiful cottages or scenic lodge. Enjoy the beauty of Isle Royale in relative luxurious comfort.
Luxury accommodation: Rock Harbor Lodge on Isle Royale.
Detroit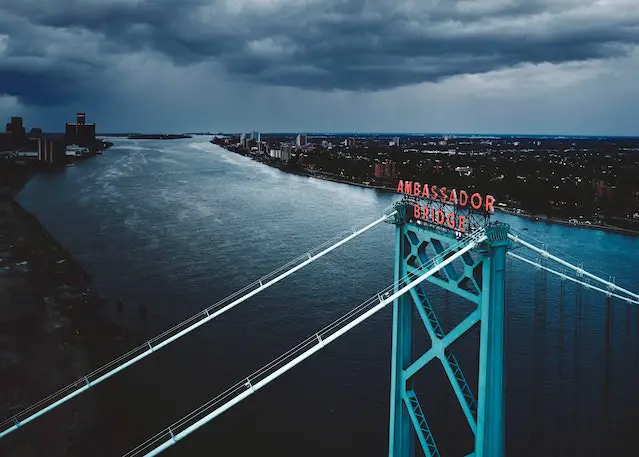 Detroit, also known as Motor City, could not be more different from our previous location. There is so much going on on every corner, along every street, and in every venue in Detroit that you won't be stuck for exciting things to experience when you visit. Detroit is a city made for driving, so we suggest hiring a luxury vehicle when you visit to get the most out of your experience. 
Culturally, there's a lot to experience here. Detroit is known for its connection to music and has birthed one of the most beloved rock subgenres to date: Motown. There are many dive bars and high-end venues where you can find unknown gems and well-known artists playing shoulder-to-shoulder. If the theatre is more to your taste, there's plenty to see, but you should book your tickets in advance to avoid sold-out shows.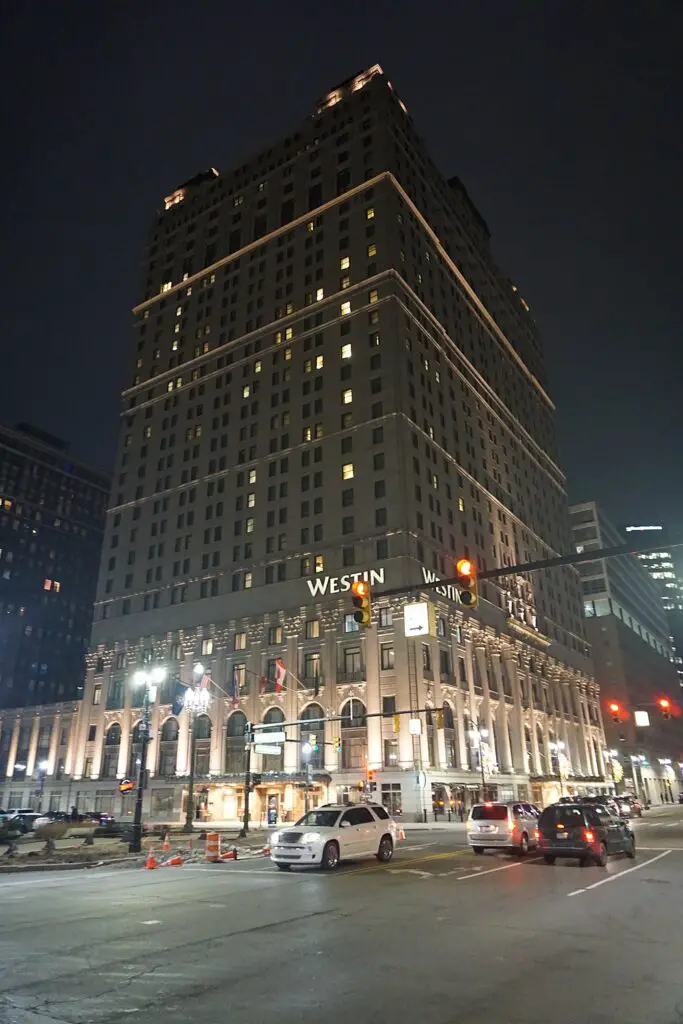 Luxury accommodation: The Westin Book Cadillac.
Boyne Falls
If you're traveling around autumn, Boyne Falls is one destination you cannot miss. Though it's just a tiny village, Boyne Falls makes up for its diminutive size in character and charm. The town is home to Skybridge, the world's longest timber-towered suspension bridge, which is a huge tourist attraction. If you're brave enough, walk on the wild side and experience the view from the bridge's center! 
Boyne SkyBridge Webcam
Autumn and winter are the best times to visit to experience vibrant foliage and the best ski conditions on Boyne Mountain. If that seems like way too much activity while on holiday, opt for the spa at Boyne Mountain instead! There you can find whole-body wellness and be pampered within an inch of your life. Take some time out with yoga, stay on top of your fitness routine with aqua aerobics or weight training, or have a few treatments and soak in the views.
Luxury accommodation: Boyne Mountain Resort.
Mackinac Island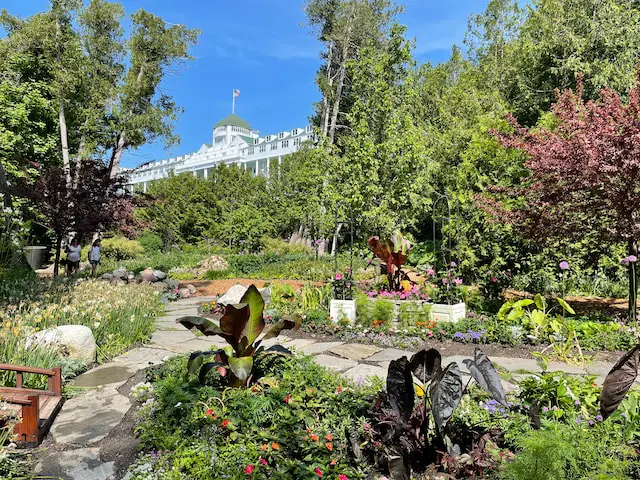 Known as the best island in the continental US, Mackinac Island is an idyll away from the worries of the real world. Named for the historic fort that has been on the island since 1782, this island is a paradise of water activities and serene nature. Don't expect to get around in a modern vehicle because horses have ruled the streets of this unique island town for over 100 years. You can find your way around the island on horseback, on foot, by boat, or on your bike, and the extra effort will be well worth it when the island unfolds all of its secrets before your eyes. Though Mackinac is less than five square miles, there's a wealth of things to do in the town and nature. Take a deep breath and enjoy your relaxing visit.
Luxury accommodation: The Grand Hotel.
Luxury Cruising on the Great Lakes: A Voyage of Enchantment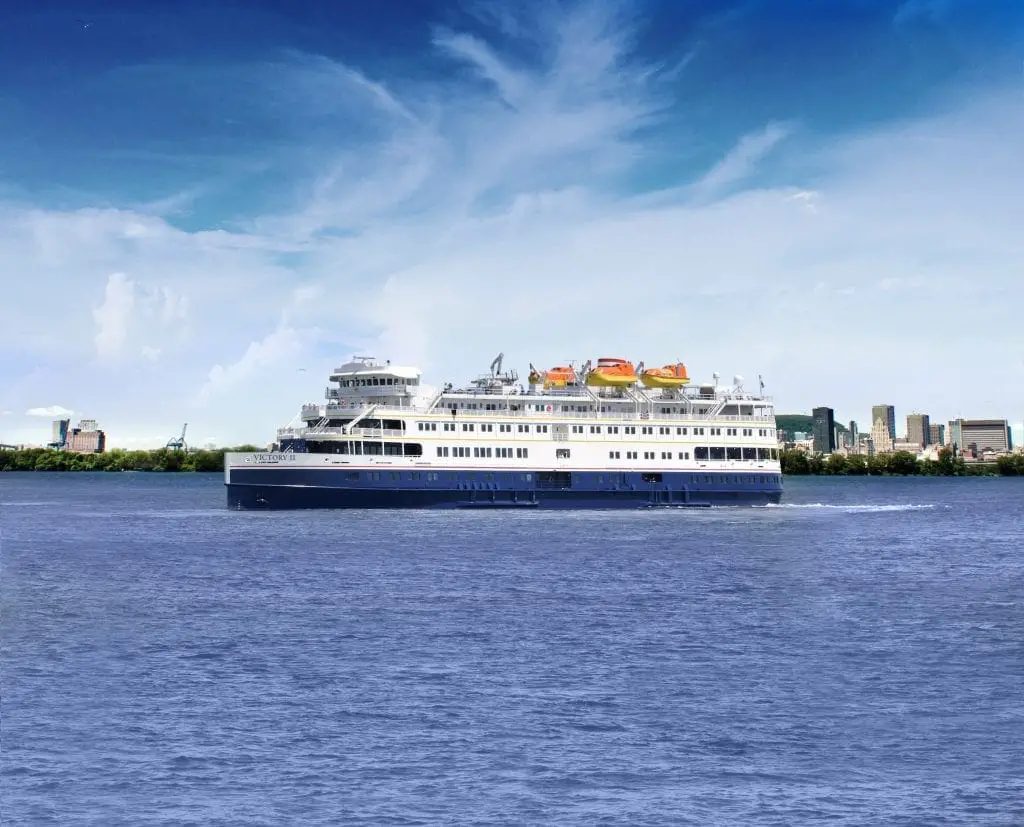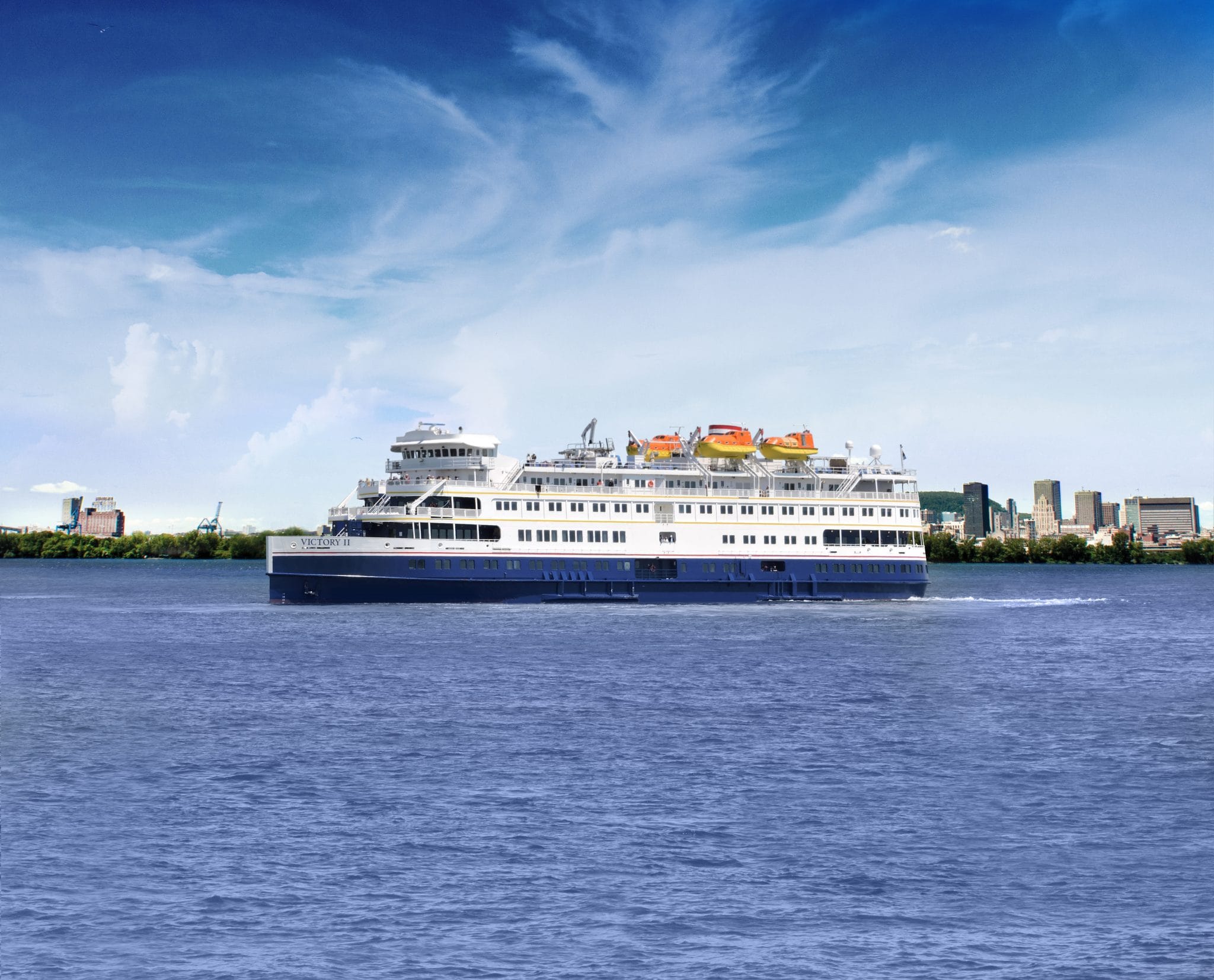 The luxury of cruising along the expansive waters of the Great Lakes is an experience like no other. This unique journey unveils the splendor of Michigan from a unique vantage point while providing a relaxing and intimate cruise experience. Several small, luxury cruise lines pass through the Great Lakes, stopping at some of Michigan's most iconic ports of call.
Mackinac Island: A Step Back in Time
An iconic destination, Mackinac Island greets luxury cruise travelers with its quaint charm and car-free streets. Here, historical horse-drawn carriages replace modern vehicles, adding to the island's timeless appeal. Explore the historic fort, indulge in the world-famous Mackinac Island fudge, or enjoy the stunning views from the Grand Hotel's world's longest porch.
Detroit: The Heartbeat of Music and Culture
Detroit, the birthplace of Motown, is an essential port of call for those seeking a fusion of history, culture, and music. The city's revitalized riverfront district offers many high-end restaurants, art galleries, and shopping venues, making it a hotspot for luxury travelers. Don't forget to visit the Detroit Institute of Arts and the Motown Museum to explore the city's rich cultural heritage.
Muskegon: Gateway to Scenic Splendors
Located on the eastern shores of Lake Michigan, Muskegon is a natural paradise that blends beach-town charm with city comforts. The Muskegon State Park and Pere Marquette Beach escape nature's lap, while the downtown district promises shopping, dining, and the city's artistic allure. Don't miss out on the Muskegon Museum of Art and the USS Silversides Submarine Museum, which add a touch of historical intrigue to this port city.
This luxury cruise experience promises a unique and personal approach to exploring Michigan, all from the tranquility of the serene Great Lakes. So, as you plot your next luxury vacation, consider the allure of a cruise through Michigan's most iconic locations.
FAQ Michigan Luxury Getaways
What unique experiences does Michigan offer for luxury travel?
Michigan offers a unique blend of natural beauty, cultural heritage, and luxury accommodations. From the tranquility of Isle Royale National Park to the cultural vibrancy of Detroit, there is a variety of luxury experiences to enjoy.
What is the best time to visit Michigan for luxury travel?
Michigan offers unique experiences all year round, from enjoying the stunning fall foliage in Boyne Falls to experiencing the music-infused city life of Detroit. Depending on your preferences, there's always a luxury experience waiting for you.
What are some of the top luxury accommodations in Michigan?
The state offers various luxury accommodations, including Fitger's Inn near Lake Superior, The Westin Book Cadillac in Detroit, Boyne Mountain Resort in Boyne Falls, and The Grand Hotel on Mackinac Island.
Final Thoughts About Luxury Travel in Michigan
Unquestionably, Michigan promises an unforgettable journey for the luxury traveler. The allure of the Great Lakes State lies in its diverse offerings, assuring that each visit will unearth new experiences and create memories to cherish forever.
Related Reading
Discover Lexington MI: 15 Must-Do Activities in a Charming Lakeside Town – Discover the best things to do in Lexington MI, from historic theaters to outdoor adventures. Explore this charming lakeside town and create lasting memories.
3 Awesome Michigan Kayaking Ideas In The Upper Thumb – The Upper Thumb offers some of the finest Michigan kayaking areas for both the novice and expert.  
Discover 7 Incredible Secrets of the Tawas Point Lighthouse – An Inspiring Guide – Across Saginaw Bay from Michigan's Thumb sits one of the prettiest lighthouses in Michigan.
The Michigan History Center has produced a video that offers viewers a virtual tour of climbing the lighthouse tower. As each step is made up of the tower, bits of history and fascinating design and functional aspects of the lighthouse are revealed. In the end, there is a little test you can take to on seven of the little aspects of the Tawas Point Lighthouse.
Michigan Mushroom Festivals – 4 Ways To Experience the Fungi Magic! – Delve into Michigan's mushroom festivals. Discover their historical significance, learn when they happen, and understand what makes the Mesick Michigan mushroom festival so special. Experience the magic of these community events and make 2023 your year of fungi exploration in Michigan.