There are plenty of online tools that make traveling easier – from travel planning to finding work abroad. But when it comes to traveling for work, the two biggest hurdles are booking trips and managing payments.
That's why automating and centralizing travel booking for your team is important. It gets even better for finance teams when they can track bookings in one place and produce reports.
What We Will Cover
Online Tools That Make Traveling Easier – Google Maps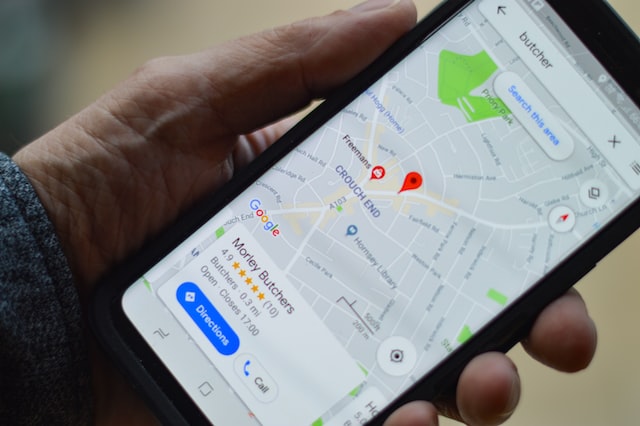 Google Maps is a handy tool for traveling and has many great features. It lets you download offline maps, share your location with friends and family, and even recommend local spots you should check out.
One of the biggest improvements this year was its ability to give you directions from point A to point B, so you can get where you need to go quicker and easier. You can also choose your route from a list of options, and Google will recommend the fastest way to reach each destination.
Another helpful update was the ability to view indoor maps within buildings such as airports, museums, shopping malls, and subway stations. This allows users to navigate within these places without getting lost, which can be an especially important feature in a city where public transportation isn't always available.
In addition, Google Maps will be more tailored to provide information that's most relevant for each user at any given the time of day. For example, if you're heading out for the evening, you'll see a list of nearby restaurants and bars.
For a more customized experience, Google Maps will now let you drop pins on specific addresses to mark them with a custom pin that changes color based on the category. This can make it easy to remember the location of a hotel, restaurant, or landmark you've visited in the past.
It also lets you save places and keep them in your Google Maps history. For example, if you're visiting a place that your friends and family frequently visit, it's worth adding that address to your saved locations to find it faster.
Finally, you can use the app to rate and review businesses. The process is simple and only takes a few steps. You can do it from the web or the mobile app, and reviews help Google Maps users decide if they want to try a business.
In the coming year, we're excited to see what other exciting updates Google Maps has in store for travelers. These include new features that will make it easier to travel between frequently traveled destinations, more targeted information based on your specific location, and direct access to Live View, which will help you avoid dangerous traffic conditions.
Online Security – Using A Proxy Server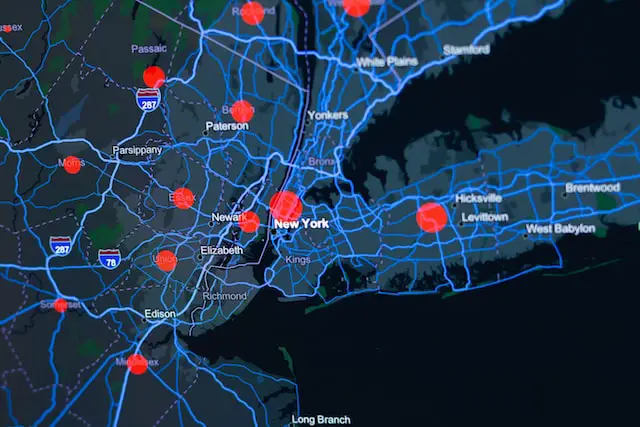 The online travel industry acknowledges that price comparison is a vital part of its business model. Whether it's hotels, airlines, or car rentals, pricing is constantly changing based on seasonal demand, sales, and other factors. This means it can be difficult to gather accurate data, especially when dealing with a large number of travel websites.
With a proxy, you can easily scrape prices from these websites without getting banned or blocked. However, it's important to understand that several websites will detect proxies and will deny you access.
Hence, you need to choose the best proxies for travel fare aggregation. Here are the two main types of proxies that you should be using for travel fare aggregation:
Residential proxy: These proxies are located in multiple locations worldwide and can change their IP addresses after every request. They also offer an affordable minimum monetary requirement, which makes them ideal for travel fare aggregation.
Proxy server: These proxies are used by businesses to control which websites employees can access. They also help secure employees' private and confidential data by encrypting traffic from their computers.
Suffix proxy: This type of proxy adds a suffix to a website's address, so it can easily bypass firewall filters and other modern Internet security tools.
Luminati is another popular residential proxy provider which offers high-rotating proxies and is great for travel fare aggregation. Unlike Shifter, Luminati does not have city-specific proxies for travel fare aggregation, making it ideal for various use cases.
Travel Expense Tracking – TravelSpend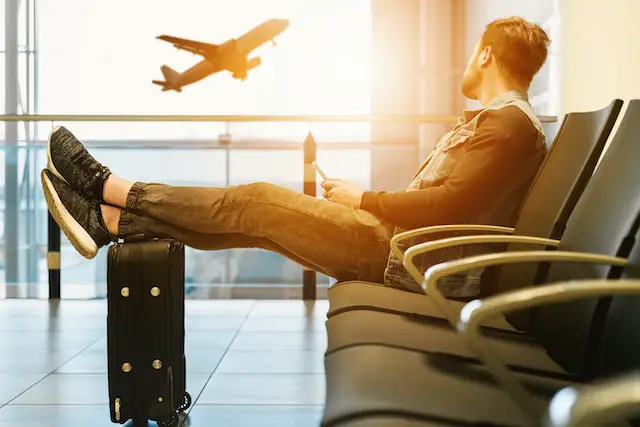 TravelSpend is a great app for tracking your expenses while on vacation. It works offline and can track multiple currencies, making it easy to keep up with your budget. It also offers graphs that show your spending by category, so you can monitor your progress and see how you are doing against your overall budget.
One of the most helpful features of this app is the ability to create a trip with up to 25 expense entries. However, after that, you will have to pay $4.99 to add more trips and entries. Trail Wallet is also another great option for travelers who want to keep track of their expenses while on the go.
This app is ideal for families on vacation, as it allows users to set up a shared account for the whole family, and even split expenses within the app. There are many different categories that you can add, including food, drink, and entertainment, which makes it easier to plan your budget for each day of the trip.
It's also very easy to use, with a simple design and many features. You can record your expenses as they happen, and it will automatically convert foreign currencies to your home currency. You can even take pictures of receipts and add them to your account.
With TravelSpend, you can stay on top of your budget and save money. The app can alert you when you've spent more than you're allowed, which is good for any traveler!
The app is also good for business travelers, as it can record and categorize your expenses by a company or by person. This means that you can easily compare suppliers and find the best deal possible for your business.
By combining travel and business expenses into a single, seamless process, companies can cut down on costs and free up their finance teams for more important tasks. By reducing the amount of manual processing, companies can also eliminate hours of time that would otherwise be wasted on mundane, repetitive work.
This technology can also help companies to reduce their carbon footprint. By comparing and collating travel and business spending, companies can make more informed decisions about supplier relationships and improve their own environmental performance.
Tickets and Tours With "Get Your Guide"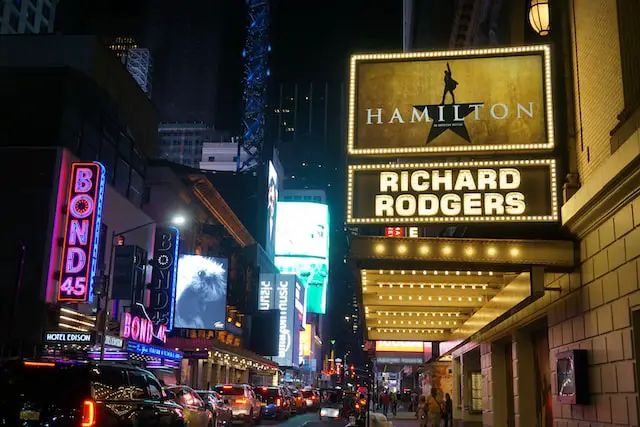 The process of planning a vacation can be overwhelming. From arranging visas to bringing the right gear, many things must be considered. And the last thing you want is to end up paying more than you should for tours or activities on location.
One way to avoid this is by using a website like Get Your Guide. This site allows you to book skip-the-line tickets and guided tours for a variety of attractions around the world. It also offers an app you can download and use on your mobile phone to simplify booking.
When booking through the Get Your Guide website, you can browse the various tours and activities available to you based on the length of your trip, what time of day you would like to tour, your preferred language, and more. You can also see reviews from other travelers and read them before you decide to make a purchase.
Another great feature is their price match guarantee. This means they will refund you if you find a cheaper deal elsewhere for the same tour. This is especially helpful for budget travelers and provides added peace of mind when booking a tour or activity.
Moreover, they have a support team to help you with all your questions and concerns. You can access them via their website or by jumping onto their social media platforms.
Get Your Guide offers a wide range of tours and activities, including cooking classes, hiking, sailing, and much more. They also offer discounts on certain types of tours and activities.
For example, if you are traveling to Oslo, Norway, they offer a tour that takes you to a reindeer farm where you can feed the animals and learn more about the Sami culture. It also includes a lunch of reindeer stew and transport to and from the farm.
In addition, they have various 'Get Your Guide Originals' tours designed for people looking for something more unique. These tours come with extra benefits, such as guaranteed availability and a free cancellation policy.
Organize Groups With Meetup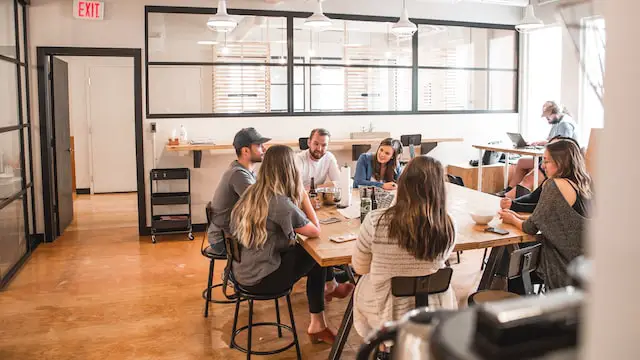 Meetup is a platform where people can find and join groups with similar interests. These groups can be based in local communities, or they can be global. They can also be based on specific events or hobbies. For example, there are a number of groups that involve walking, eating, or astronomy.
It's a great way to find people who share your passions and activities or to make new friends while traveling. It's especially useful for those who are looking to get out of their comfort zone or do something they wouldn't otherwise be able to do on their own.
The most common type of Meetup group is organized around a particular interest or hobby. This can be anything from hiking to astronomy, or even business networking.
Organizers can be anyone who has created a Meetup account. They set up the group, organize events, and create content for the group. They are not required to pay a subscription fee, but they may ask attendees to cover some of the cost of the event.
Many organizers are professionals or small business owners. They use Meetup to connect with other people who have similar business interests, promote their own businesses, or facilitate interactions with their peers in the field.
In October 2019, Meetup announced that it would require attendees to pay a small fee for events they attend. This is the latest in a series of changes that organizers have protested, with many of them threatening to leave the platform altogether.
This change is a big shift for social networking sites. It is not necessarily a bad thing, but it's a sign that Meetup is moving away from the type of events it was originally designed to organize.
If you're looking for a good way to meet new people while traveling, Meetup is an excellent option. However, you should be aware that some groups are a bit unreliable, and some have been known to attract many shady people.
Fortunately, there are plenty of groups you can join on Meetup that is safe to attend and have a good time. For example, if you're interested in anime or manga, you can join groups based in major cities worldwide and arrange for things like a photo shoot, an improv drop-in, or a drawing workshop.