As the weather gets warmer, you'll think of new places to sail and enjoy in the summer. These Great Lakes sailing destinations offer so much to see and do. Here are some of the best destinations you'll want to check out and what you can find when you take your sailboat or cruiser from port to port.
Listen to this post as a podcast
Table of Contents
Erie, Lake Erie
This is one of the most prominent Great Lakes sailing destinations on the list, thanks to a large natural harbor that has allowed an entire city to spring up around it. As a result, you can find everything from restaurants to museums and water parks when you visit in the summer months. It's also an excellent spot for those who love water sports. You can find lots of places to swim in the lake, ride dinghies, and more.
As the city of Erie is so big, you'll find that it can get rather busy during the summer. As such, you'll want to pick your time to visit wisely. Going during June or September will ensure that you'll encounter fewer crowds.
Apostle Islands, Lake Superior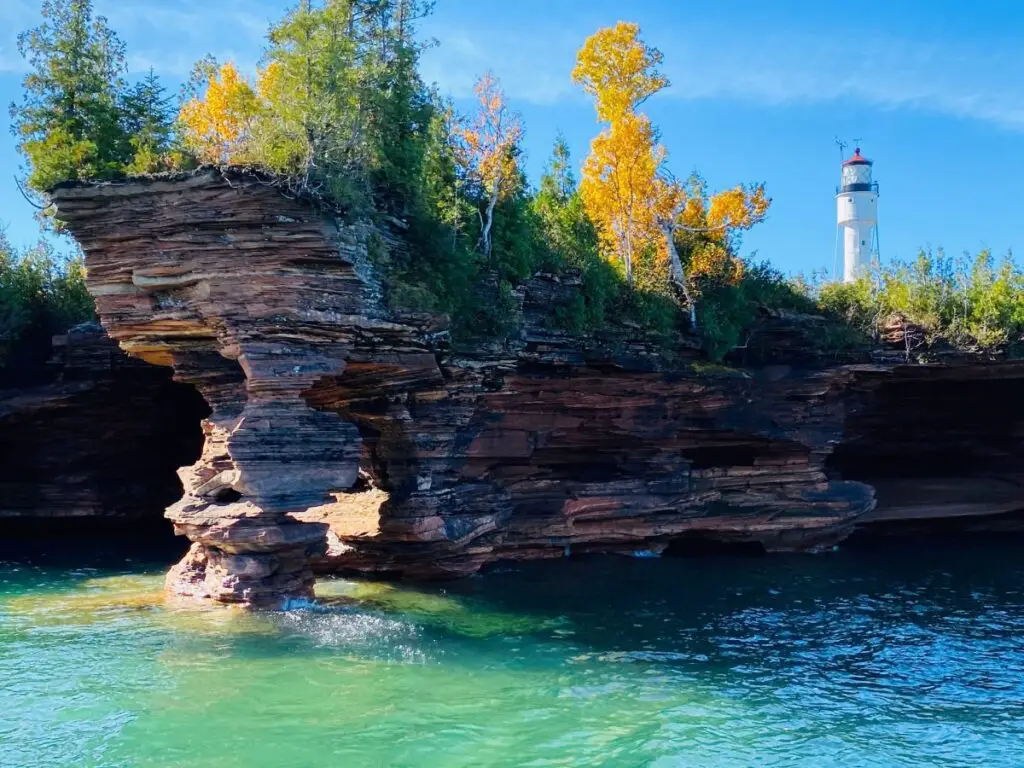 For those that want to experience nature, you'll want to add the Apostle Islands to your bucket list. These are located just off Wisconsin Shore, and you'll find there are 21 islands ready for you to experience. Many find that the Bayfield Peninsula is your best starting point, and then you can check out the islands at your leisure.
They're best for hiking, as there are so many trails all over the islands. You can also explore the sea caves formed from the erosion of the bedrock by the waves. The best way to do so is by kayak or simply swimming in for a look.
Manitoulin Island, North Channel, Lake Huron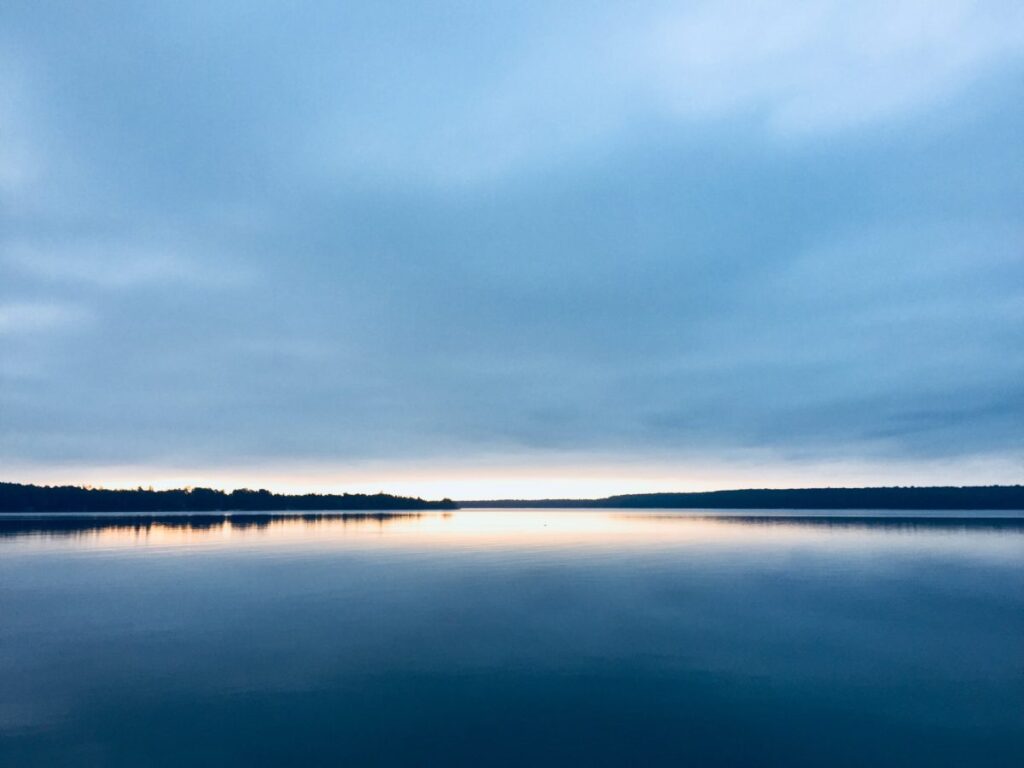 For those who want to enjoy a cultural hub, Manitoulin Island is where you want to be. You can find a range of museums and art galleries in Gore Bay, making it the perfect place to spend a day or two. You can also pop into the shops and cafes here too, making it a great summer destination.
When it comes to sailing, this is among the Great Lakes sailing destinations for more experienced sailors. The currents can change rapidly here, thanks to the narrower regions of the North Channel, so you'll want to be able to handle this with ease. There are lots of beautiful inland lakes here, too, such as Lake Mindamoya, that you'll want to be sure to visit.
Middle Grounds Island, Saginaw Bay, Lake Huron
Sailing into Saginaw Bay from Lake Huron, there is a wildlife paradise if you want to enjoy kayaking and canoeing. Within the Wild Fowl Bay wildlife sanctuary is Middle Grounds Island. There are many narrow inlets and wildlife to see here, so you'll want to stop by if you're in the area. If you draft four feet or less, you need to take care as there are shallow rocks and reefs, so follow your charts carefully.
Wild Fowl Bay has a lot to offer anglers, as they can fish for bass, pike, and walleye here. Explore some of the besting birding sites on the Great Lakes at Fish Point Wildlife Area. However, there's something here for almost everyone, so you'll want to consider making a stop.
Endymion Island, St. Lawrence River, Lake Ontario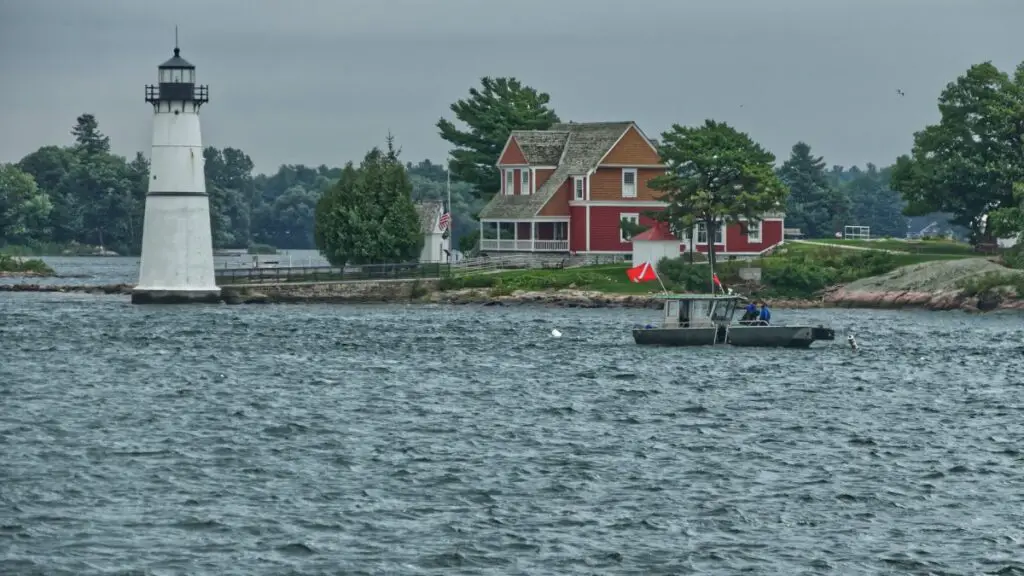 Endymion Island is unique on this list as it's only accessible via boat. They have two public docks, as well as plenty of anchorages. The island's appeal isn't on the landmass itself but rather about sailing around and exploring the waters around it.
There's so much to see, such as plenty of smaller surrounding islands. This is among the Great Lakes sailing destinations where you will be able to find a little hideaway and enjoy some time on deck here during the summer months.
Saint Ignace Island, Lake Superior
Lake Superior is the largest and deepest of the Great Lakes, so it's best for those more experienced at sailing. Of the Great Lakes sailing destinations on this list, this is the furthest north. The weather changes quickly here, and it can get colder than you'd expect. If you can navigate the waters, though, there's so much for you here.
For example, you can explore Saint Ignace Island, one of the largest lake islands on the Canadian Side of Superior. It's a good spot for camping with multiple campsites, and there are many hiking routes to check out while you're here. If you like spending time in the wilderness, you will love it here.
Bowers Harbor, West Arm Grand Traverse Bay, Lake Michigan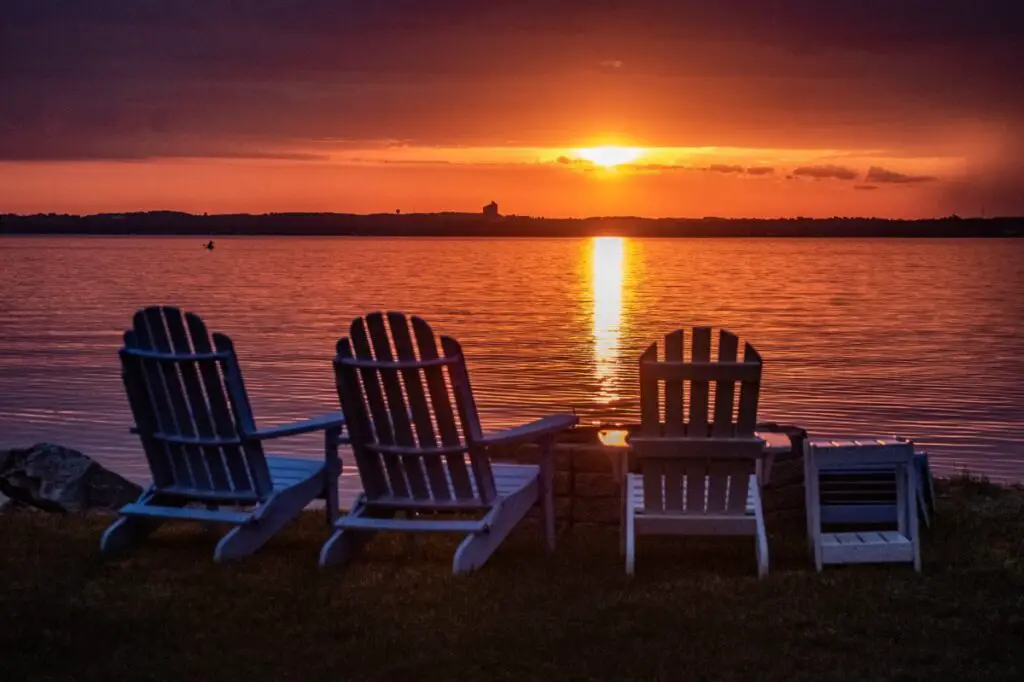 Are you more interested in relaxing during your summer trip? Then you'll want to make a beeline to Bowers Harbor. Known for calm waters, you can enjoy protection from the western winds and weather, and it's highly accessible, making it the best place to stop and relax. Many like to make a pit stop here to sunbathe or eat.
Of course, there is a lot to do on the land itself. There are plenty of local restaurants, and if you're into wine tours, you can take a tour of the Bowers Harbor Vineyard. There's something for every sailor here, so if Bowers Harbor is on your way, you'll want to take a look and see what they offer.
Michigan City, Lake Michigan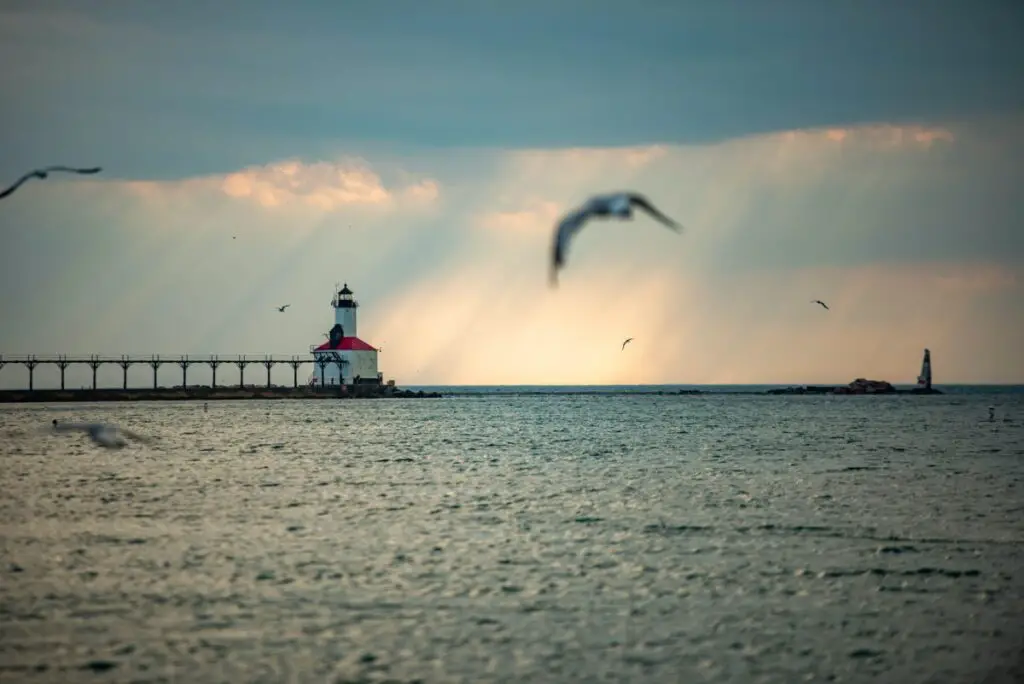 Michigan City is a famous boating spot, as it's the home of the annual In-Water Boat Show. You'll also see it being used as a stop in the Labor Day Tri-State Regatta, where sailors race from Chicago to St. Joseph to Michigan City to Chicago.
If you want to take part in the regatta, you'll need to endure the race and be able to compete with the very best. If you're the kind of person who loves to compete, you'll have a good time.
Mackinac Island, Lake Huron
Here is the most visited site among all Great Lakes sailing destinations. What's interesting about Mackinac Island is that there's a ban on motorized vehicles. As a result, there's an air of peacefulness here that you can't get elsewhere. As it's so calm, it's the place to be if you want to unwind and relax over your summer trip entirely.
When you visit the island itself, you can get around by bike and explore. There are lots to see, and you can even pick up the local fudge they're famous for. They also host the oldest annual freshwater distance race in the world, the Chicago Yacht Club Race, which began back in 1898.
Grand Island, Lake Superior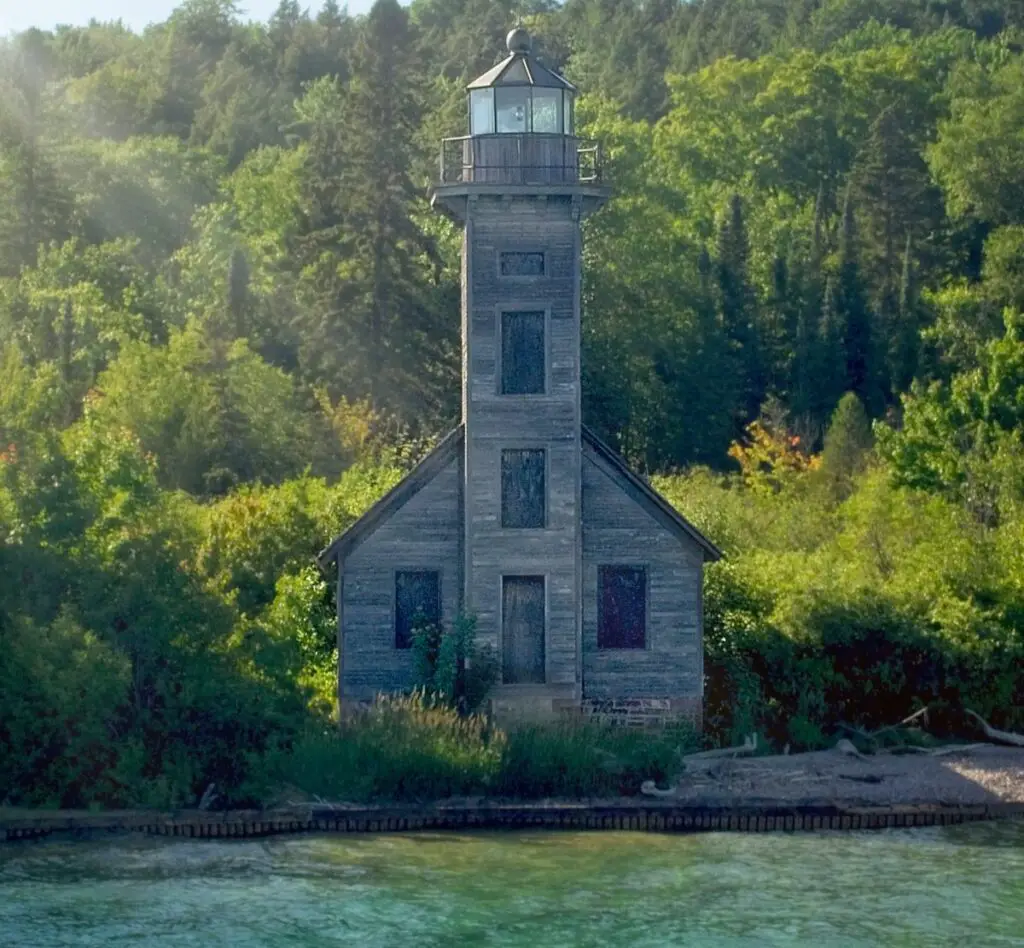 While so many of the islands on the Great Lakes are known for their natural beauty, Grand Island is known as one of the best. As one of the newer parks, Grand Island National Recreation Area, you can wander through thick forests and relax on their natural sandy beaches, making it an excellent summer spot. Unfortunately, there is no marina on the island, so you will have to secure a slip at Bayshore Marina in Munising and tender out to the island or take the Grand Island Ferry located north of town.
It's historically significant, too, as the rough cliffs on the shoreline are some of the oldest exposed rocks, dated at about 2.3 billion years old.
Sailing on the Great Lakes: Tips and Tricks for Beginners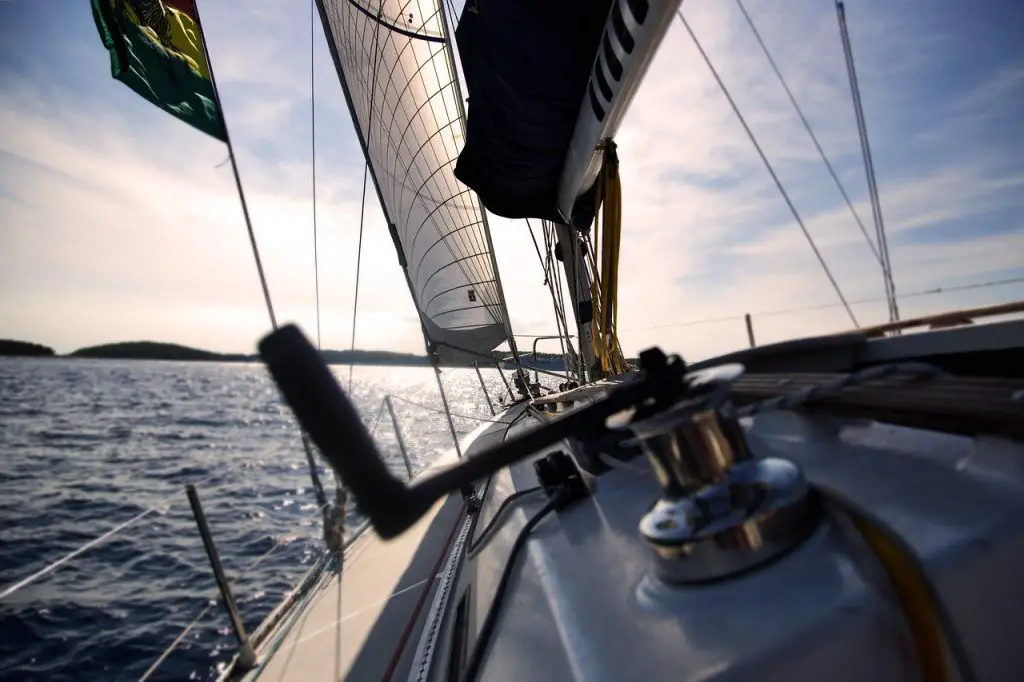 Sailing on the Great Lakes can be an exhilarating experience, but it's important to be prepared for the unique challenges that come with navigating these massive bodies of water. Whether you're a seasoned sailor or a beginner, these tips will help ensure a safe and enjoyable trip on the Great Lakes.
Check the weather and water conditions before setting sail.
Before embarking on your sailing adventure on the Great Lakes, it's crucial to check the weather and water conditions. The Great Lakes can be unpredictable, and weather conditions can change rapidly, so it's important to stay informed. Check the forecast and any advisories the National Weather Service or the Coast Guard issued. Additionally, be aware of potential hazards, such as strong currents or shallow areas. Planning ahead and staying informed can help ensure a safe and enjoyable sailing experience.
Familiarize yourself with the boat and its equipment.
Before setting sail on the Great Lakes, it's essential to familiarize yourself with the boat and its equipment. This includes properly operating the sails, steering, and other controls. Ensure that all safety equipment is on board and in good working condition, such as life jackets, flares, and a first aid kit. It's also a good idea to understand navigation and how to read a nautical chart. Learning about the boat and its equipment can help prevent accidents and ensure a successful sailing trip.
Always wear a life jacket and have safety equipment on board.
Safety should always be a top priority when sailing on the Great Lakes. Always wear a properly fitting life jacket while on the boat, and ensure that all passengers do the same. It's also important to have safety equipment, such as flares, a first aid kit, and a fire extinguisher. Familiarize yourself with how to use each piece of equipment before setting sail. In case of an emergency, having these items readily available can make all the difference.
Know the rules of the water and navigation.
Before setting sail on the Great Lakes, it's important to familiarize yourself with the rules of the water and navigation. This includes understanding the different types of buoys and markers, as well as knowing the right of way rules when encountering other boats. It's also important to have a basic understanding of navigation, including how to read a nautical chart and use a compass. Taking a boating safety course can help ensure that you have the knowledge and skills needed to navigate the Great Lakes safely.
Plan your Great Lakes Sailing Destinations route and be prepared for unexpected changes.
When sailing on the Great Lakes, it's important to plan your route ahead of time and be prepared for unexpected changes in weather or other conditions. Make sure to check the weather forecast before setting sail and keep an eye on changing conditions throughout your trip. It's also a good idea to have a backup plan in case of unexpected changes, such as a sudden storm or mechanical issue with your boat. By being prepared and flexible, you can ensure a safe and enjoyable sailing experience on the Great Lakes.
Final Thoughts on Great Lakes Sailing Destinations
There's so much to see on the Great Lakes; picking just one spot to visit is hard. These are some of the best spots, so make sure you include them in your plans.
Madeline Miller is a writer for SimpleGrad and Academized. She focuses on sailing and travel tips for sailing. Also, she is a blogger at Studydemic.