Summer is just around the corner, bringing the scent of adventure and the possibility of summer road trips. Michigan is full of destinations for all seasons, the Great Lake state offering lots of fun and picturesque spots for a perfect summer road trip. So whether you are looking for an IG-worthy stopover, a great food trip—or beer or wine place—or fun and action-packed itinerary, here are ten stopovers you should check out for your Michigan summer road trip.
Listen to this Article as a Podcast
But First, Make Sure You're Covered
Before going on your grand Michigan summer road trips, ensure your car is covered. Michigan is one of the states with the most expensive car insurance in the U.S. With the recent implementation of the Michigan no-fault law passed in 2019, the financial burden on policyholders has been significantly reduced. If you are looking for auto insurance that fits your budget, here are some of the cheapest car insurance Michigan drivers can avail of. This way, you can visit these ten must-hit spots and enjoy your summer getaway with peace of mind.
Sleeping Bear Dunes National Lakeshore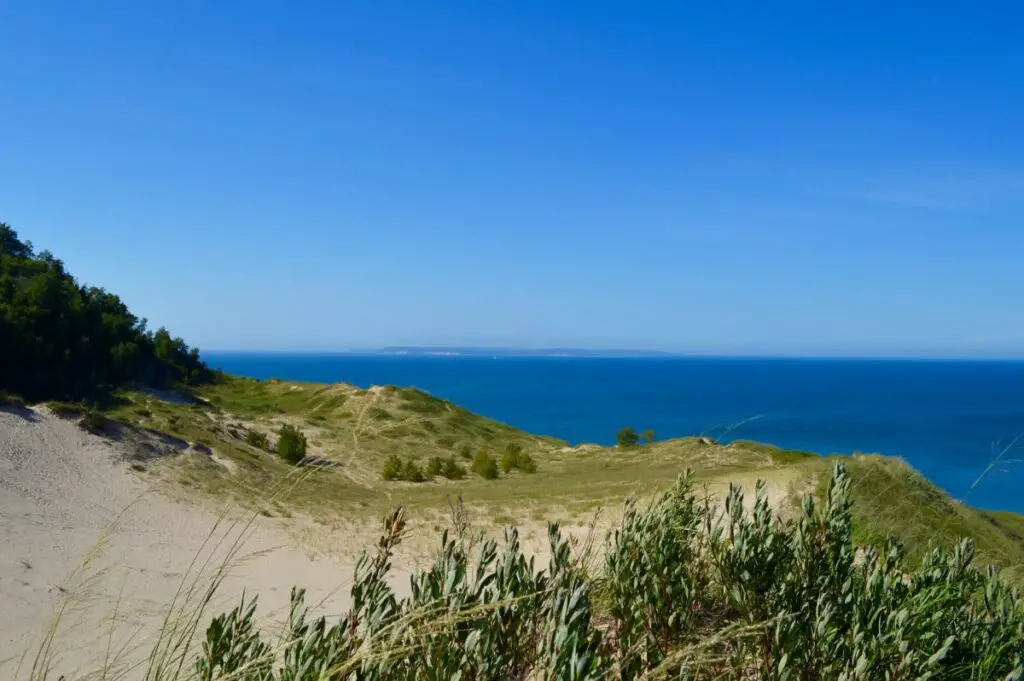 Along Michigan's west coast, Sleeping Bear Dunes stretches for 35 miles. It boasts 70,000 acres of wilderness, sandy beaches and beautiful shorelines, and dunes that tower up 300 to 450 feet above Lake Michigan.
If you are looking for an outdoor adventure, Sleeping Bear Dunes doesn't disappoint. It has fun activities such as climbing dunes, hiking trails, camping, kayaking, and canoe trips.
Among its famous dunes are Dune Climb and the Empire Bluff Trail. Once you reach the top of the bluffs, you get a breathtaking view of Lake Michigan, perfect for picture taking.
Museum enthusiasts and history buffs will also enjoy visiting the Maritime Museum and Glen Haven Historical Village.
Grand Rapids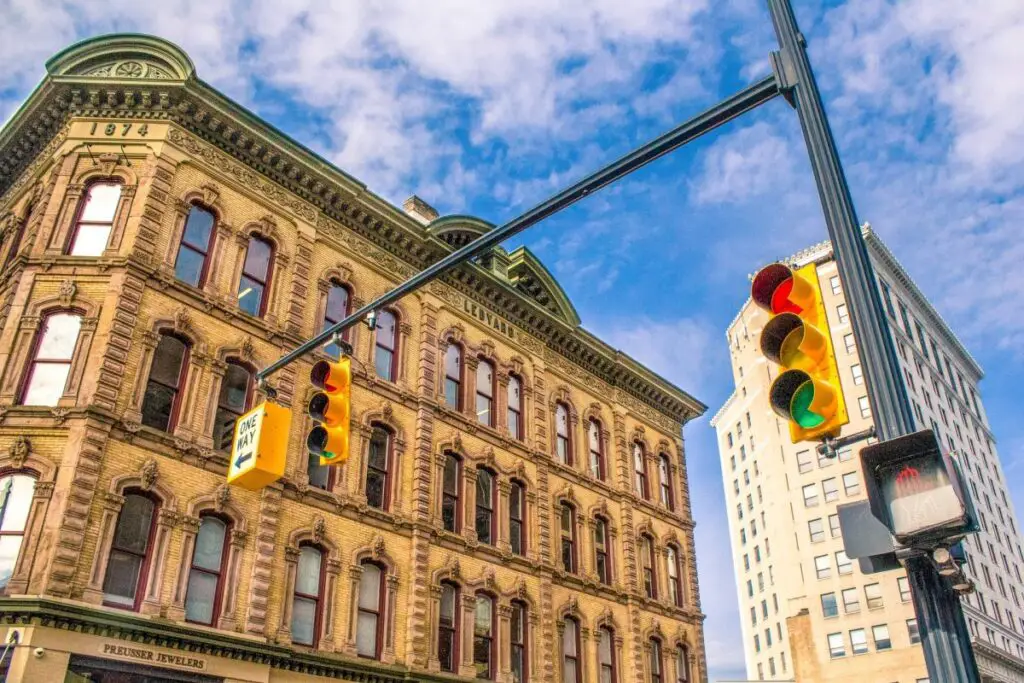 Known as Beer City, U.S.A., Grand Rapids is famous for its beer culture, with 80 craft breweries supporting the designation. Sign up for guided beer tours and hard cider tasting, and visit some favorite breweries like Brewery Vivant and Founders Brewing Company.
Aside from great beer, Grand Rapids offers a laid-back culture filled with good food, modern music, and a great shopping experience. If you are an art connoisseur, visit some of the public and top-notch art museums in the area, including Sculpture Park. They also offer a haven for local and national history buffs in Grand Rapids Public Museum and Gerald R. Ford Presidential Museum. In addition, you can try kayaking in the Grand River and enjoy the city lights reflected on the water's surface at night. And if you want a stroll with the family, the Frederik Meijer Gardens and John Ball Zoo are must-visits.
Detroit
Detroit is a hub for fun in Michigan when it comes to entertainment, music, art, food, history, and outdoor activities.
The Detroit waterfront is unexpectedly one of the hottest spots for kayaking and paddleboarding. You can also enjoy Belle Isle's 987 acres of tranquil scenery that houses aquariums, greenhouses, picnic areas, and trails perfect for picturesque bonding moments. Take a selfie opportunity on the border between Detroit and Canada, with the river and the Renaissance Center towers as your backdrop.
The Eastern Market is the oldest farmers' market in the U.S., offering a rich history and boasting fresh local produce for every foodie out there. But, of course, you can't come to Detroit without trying coney dogs. Try both the American and Lafayette and join the age-old debate.
The Entertainment District houses 50 blocks of theatres and sports complexes where you can enjoy various forms of entertainment, from theatre to hockey. Detroit also has deep roots in jazz and orchestra music, with Baker's and Orchestra Hall as proof of its legacy.
Art lovers and art enthusiasts should visit the Detroit Institute of Art. It houses a vast collection of modern, traditional, and anthropological works, such as masterpieces by Van Gogh, Matisse, and Bruegel. Midtown and Rivertown are also trendy neighborhoods to visit for a food trip and an artsy experience.
And for car enthusiasts, Detroit has deep Motor City roots. Drop by the Henry Ford Museum, Automotive Hall of Fame, and Ford Piquette Avenue Plant when you're in the area.
Bay City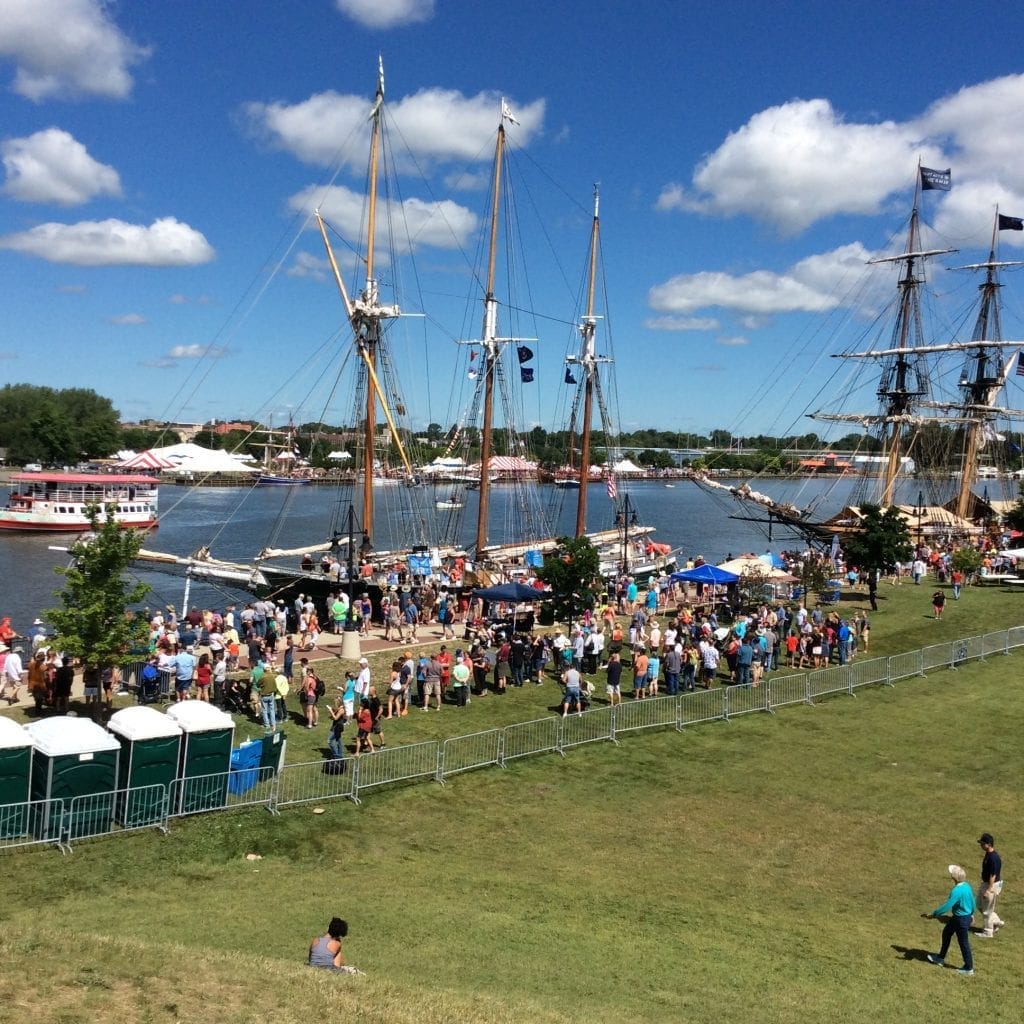 One of the things to cross off your bucket list is to watch the sunrise in Great Lakes Bay. It is a great romantic getaway, perfect for family outings. Bay City on the waterfront of Lake Huron offers themed cruises and boasts the largest antique center in Michigan.
Aside from antique stores, you can also enjoy art galleries and outdoor recreations in Great Lakes Bay. In addition, they have the perfect hiking and scenic walking trails and parks for birdwatching. If you are lucky look for the Tall Ships event at the waterfront park. Tour the majestic sailing ships of yesteryear.
Petoskey State Park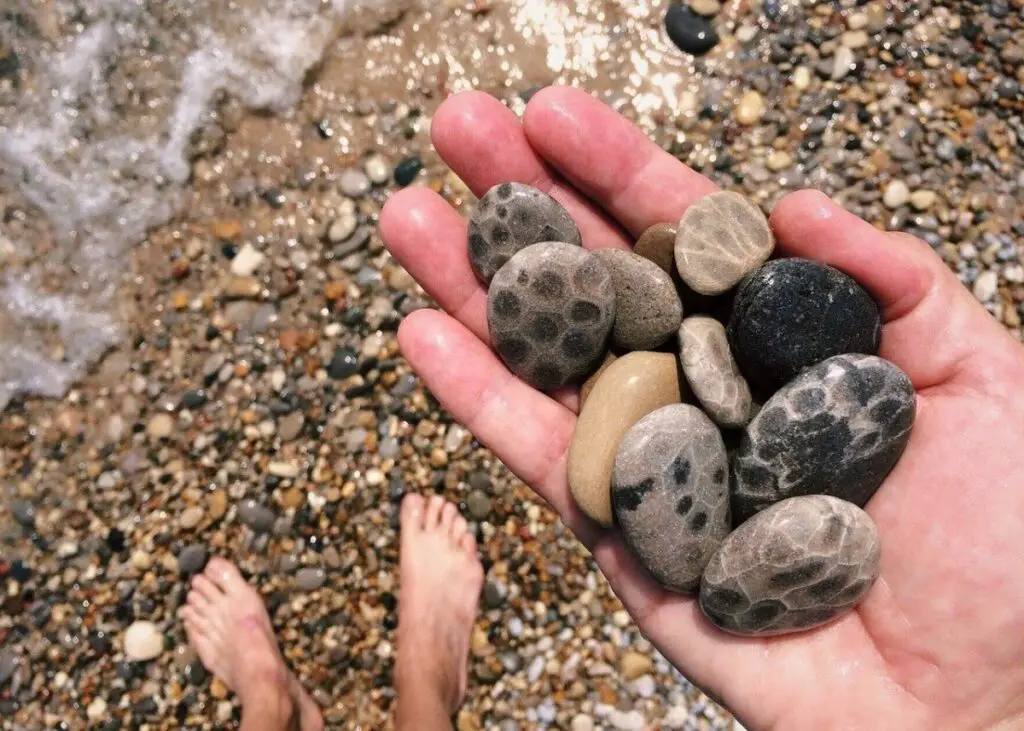 One of the most popular tourist destinations in Michigan is Petoskey State Park. Its most famous tourist attraction is stone hunting. The state stone found in this area is a fossilized coral that lived 350 million years ago. It is a grey stone with a characteristic honeycomb pattern that you can easily see when it is wet. If you fail in your stone hunting quest, do not despair—you can still buy polished ones in souvenir shops. You should also check out Gitche Gumee Agate and History Museum, known for its impressive mineral collection and can be a great source of stone-hunting inspiration.
Pictured Rocks National Lakeshore
Pictured Rocks Lakeshore is Michigan's first national lakeshore and boasts numerous historical sites and outdoor recreations for tourists. Trek up its famous dunes and enjoy the stunning view of Lake Superior from 300 feet high. Pictured Rocks National Lakeshore has more than 100 miles of hiking trails if you want day hiking and camping. You can also enjoy the clear blue waters and vibrantly colored sandstone cliffs and play on the beach by jumping off the trail at any point.
Extend your summer road trips with other tours in Munising. They offer lots of water activities such as kayaking and glass-bottom boat riding. Check out Miners Castle, the only cliff area in the park accessible by car. Finally, of course, you shouldn't miss visiting the historical sites of Au Sable Light Station and Munising U.S. Coast Guard Station.
Traverse City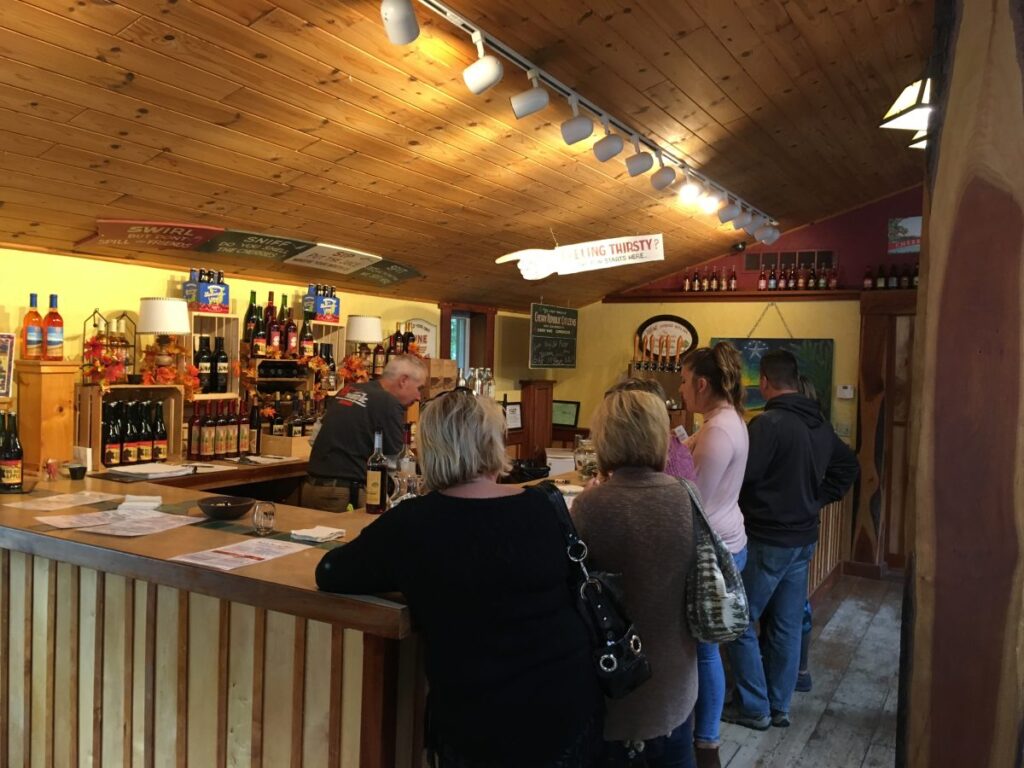 Summer is the best time to visit Traverse City, known as the Cherry Capital of the World. This cute small town earned a reputation for its culture, cuisine, and emerging wine scene. They hold the National Cherry Festival during the summer, and tasting their cherry wines is a must. The Old Mission Peninsula is perfect for wine lovers, with almost 40 wineries and orchards along the 18-mile drive.
Traverse City is also famous for its entertainment, and they hold the Traverse Film Festival to showcase this. If you are a foodie with a love of shopping, downtown Traverse City has a lot of boutiques, restaurants, bars, and coffee shops that you wouldn't want to miss.
Upper Peninsula / Tahquamenon Falls
Upper Peninsula has a lot of both famous and hidden breathtaking waterfalls. Take a little trek to discover the Yellow Dog River Falls or the Big Pup Creek Falls, and the view will be rewarding.
The empty and forest-lined roads will lead you to Tahquamenon Falls, with a beautiful 50-foot drop and 200-foot-wide cedar-tinted waterfalls. The Tahquamenon Falls State Park is the second largest state park in Michigan, with the Tahquamenon Upper Falls as its main attraction.
Saugatuck
Saugatuck's history of Arts and Crafts Movements in the late 1800s has made it famous for its art scene today. Considered the "art coast of Michigan," it has dozens of art galleries for all art connoisseurs and anyone who likes looking at art. You can also try their open art class at the Ox-Bow School and find unique crafts and artworks in their art fairs.
Saugatuck also has one of the most stunning beach scenes and breathtaking sunsets along the Lake Michigan shoreline. Of course, a visit to Saugatuck isn't complete without taking a paddleboat cruise down the Kalamazoo River and hiking at the Saugatuck Dunes State Park.
Mackinac Island
End your road trip by checking out the number one tourist spot to visit in Michigan. Cars aren't allowed on Mackinac Island, so you'll have to go there by ferry or plane, but it is the perfect last stop on your Michigan road trip.
The island has an old-world charm with its hand-drawn carriages and Victorian buildings. The Grand Hotel's front porch is open to the public during business hours for an entrance fee. Enjoy a ride on horse-drawn carriages, or take a chill bike ride around the neighborhood streets. Enjoy activities such as horseback riding, kayaking, and a sunset boat cruise under the Mackinac Bridge. Visit Fort Mackinac and sign up to fire the first cannon blast for a fee. For the history buffs, St. Ignace has some of the best historical sites in the state.
Closing Thoughts on Summer Road Trips in Michigan
There are many reasons to visit Michigan, including the beach, breathtaking scenery, history, and many fun activities. The Great Lake state is a great place to explore in all seasons, offering a lot of road trip itineraries that can satisfy the wanderlust in you.
Related Reading for Michigan Road Trips
Hiking in Michigan – 15 Leading Trails to Explore And Wear Out Your Boots
Henry Schoolcraft Travels to Charity Island 1820