Hiking in Michigan can become a passion. The very act of walking in the fresh air and the chance to see something new and unique while on the trail is a true pleasure. Hiking is one of those memorable and safe activities that offer people a chance to relax and mentally recover from their daily lives of work and home.
Folks have discovered that Michigan is the place to explore and go hiking because it has unique locations where great memories can be made like nowhere else in the country. So whether planning for an individual, group, or family hike, Michigan should be the first place that should be considered. Hiking should relax the mind and offer a physical workout. Here's a piece of good information on what is a good hiking pace.
Experiencing the beauty of nature in this Great Lakes state is only possible in Michigan. In addition, all factors favoring hiking are found in this state.  Hiking locations and accessible vistas in Michigan can be found in the wilds of the Porcupine Mountains, the enormous Sleeping Bear Dunes National Lakeshore, cross country, river and water trails, and many more. All these places are within a days drive away from Southeast Michigan and Detroit.
Top Prime Hiking Areas in Michigan
Every part of Michigan has beautiful scenes and destinations for hiking. Visitors who choose to visit Michigan have a wide range of choices on which specific place to stay, depending on what they want to experience. Most hiking areas have many routes where visitors can enjoy a wide range of nature from visiting just one destination. For instance, many major Michigan State Parks have mapped and marked trails through dense forests, dunes, boardwalks over marshes and along streams and rivers.
Sugarloaf Mountain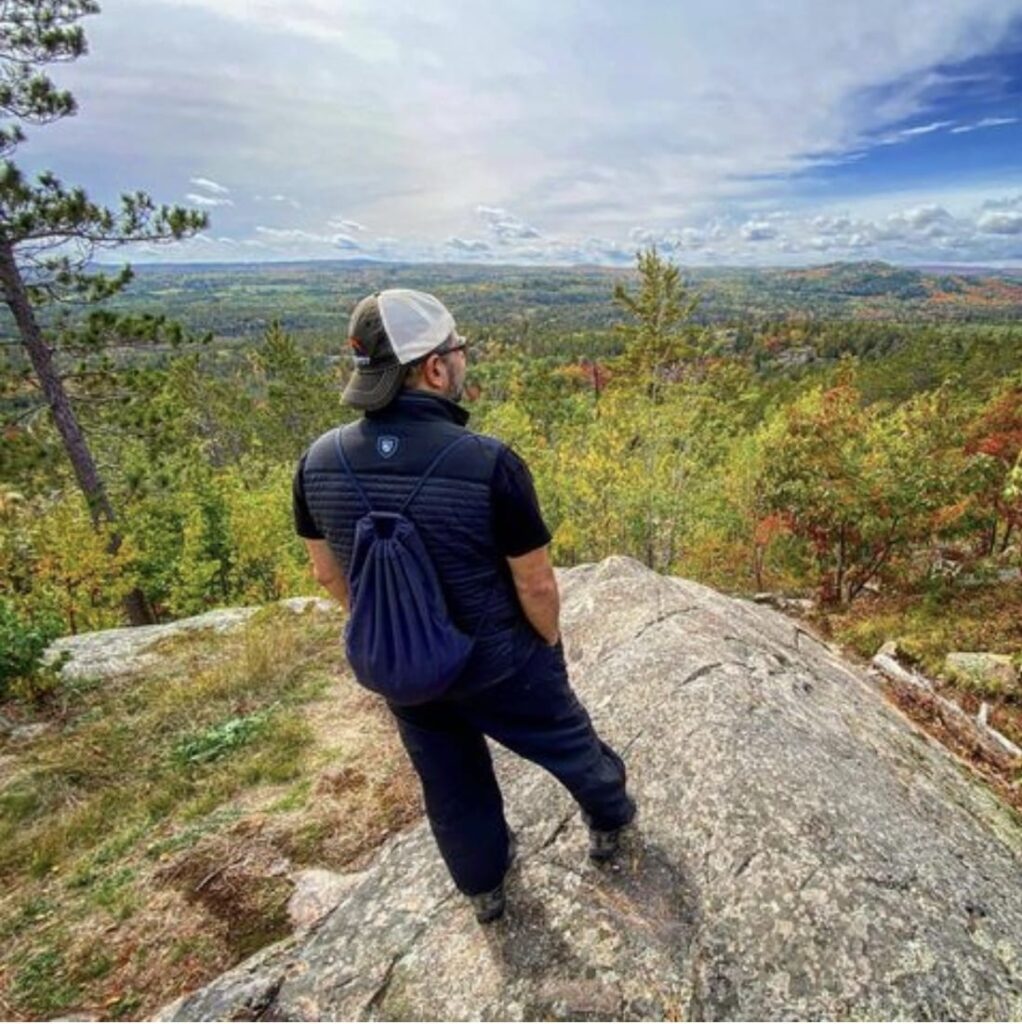 Hiking up to the top of Sugarloaf Mountain, which is 1000ft above sea level, allows climbers to have a stunning panoramic view of Lake Superior. There are two roots that climbers can choose to use while climbing to the top of the mountain, where one is steeper and shorter while the other is the more gradual route that takes a longer time (Lonely Planet n.d).
Rosy Mound Natural Area
Rosy Mound Natural Area is a beautiful scene located in the middle of the rolling terrain near Grand Haven. The area has a meandering trail through high wooded dunes and a wide, sandy Lake Michigan beach. Hiking around this area allows the visitor to view Grand Haven and Holland. This area is also one of Michigan's great places for a vacation.
Hiking Trails in Michigan
Michigan has trails that lead hikers to various natural beauty such as waterfalls, inland lakes, beneath soaring hardwoods brilliant with color in multiple seasons, and the Great Lake dune covered with snow during the winter season. In addition, these trails allow visitors to access places where they can have a perfect view of four of the five Great Lakes. Some of these scenic trails include the following.
Michigan's Iron Belle Trail – Ironwood to Detroit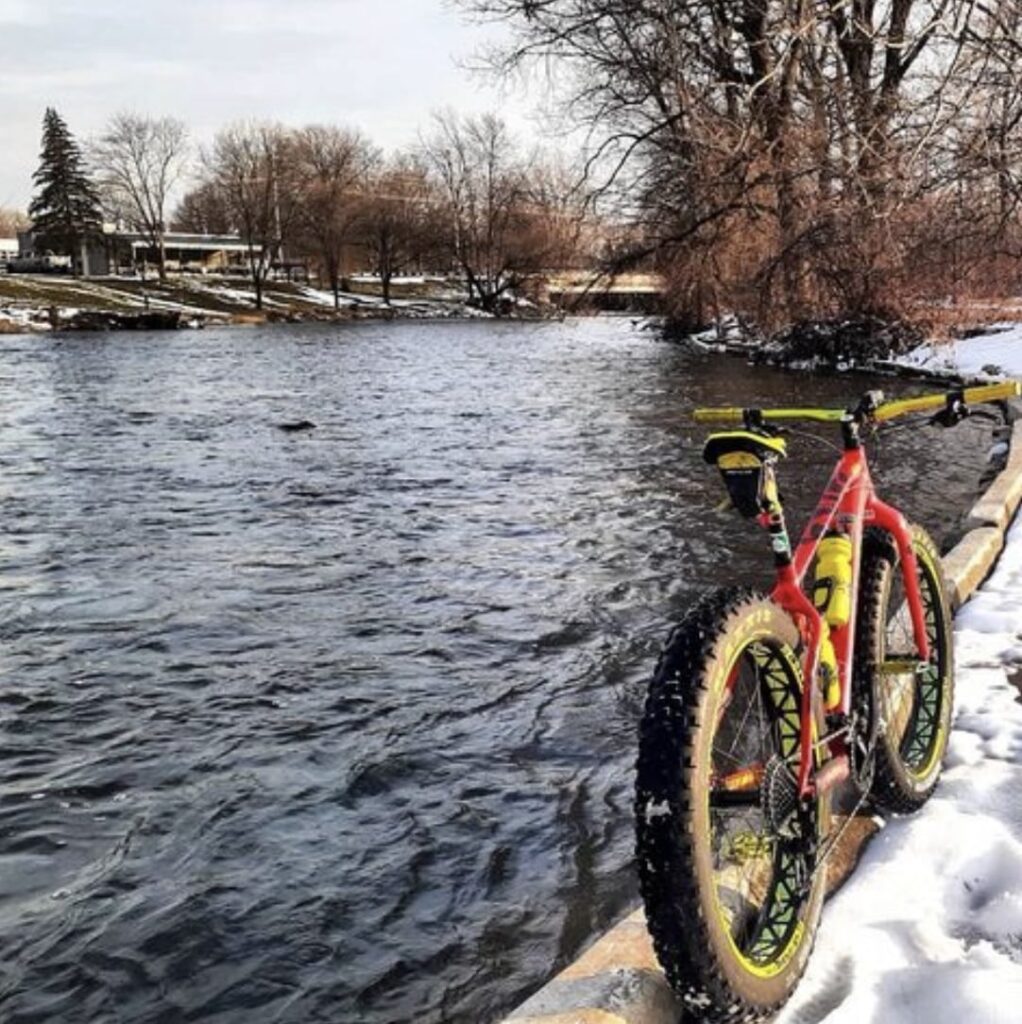 Michigan's Iron Belle Trail has two routes where a hiker can travel through it by foot or by bicycle. The route designated for the foot is rustic, while the path for bikes is shorter and paved to make the cycling process efficient. The Iron Belle Path is Michigan's showpiece trail, passing through 48 different Michigan counties and touching hundreds of villages. Using existing routes, networks, and new connections, the path stretches more than 2,000 miles from the far western edge of the Upper Peninsula to Belle Isle in Detroit, featuring bicycle and hiking routes.
This trail allows hikers to have a beautiful experience as they pass through the white pine forest of the Upper Penninsula, over the Mackinac Bridge, and finally along the city streets of downtown Detroit.
Greenstone Ridge Trail At Isle Royale National Park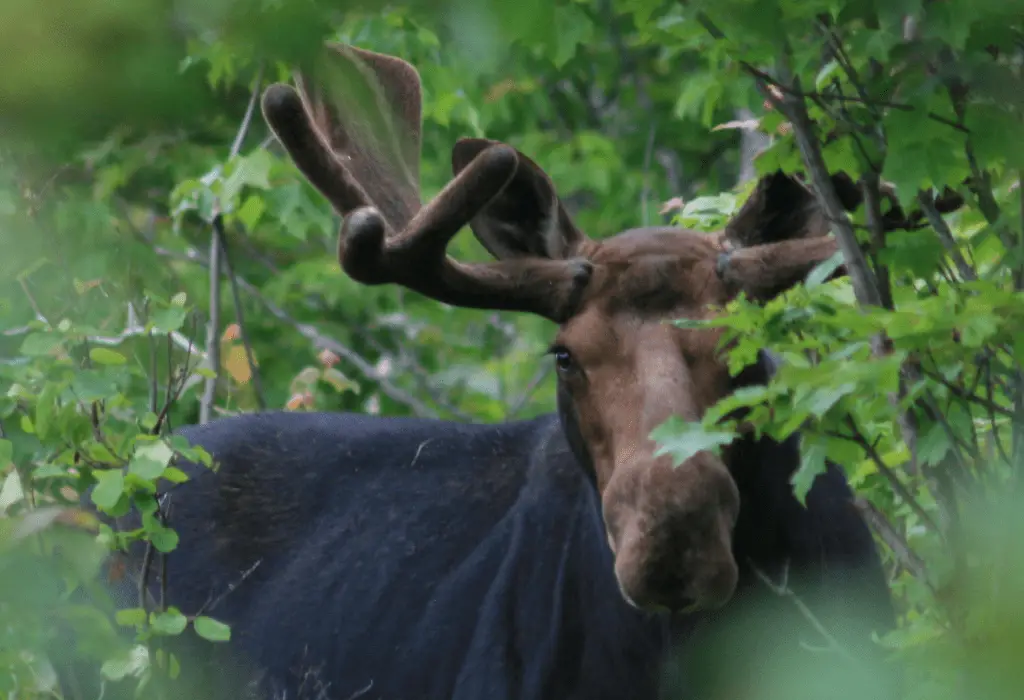 Greenstone Ridge Trail is approximately 43 miles through the Isle Royale National Park. The experience of traveling through a park makes it one of the best trails to consider in Michigan. It allows the hikers to experience the state of nature that the park offers. The trail gives visitors breath-taking vistas of northern Lake Superior, where the hiker will encounter thick white pine forest, granite outcropping, vast expanses of the Big Lake, and some few moose. 
Pictured Rocks National Lakeshore – North Country Trail
This 50 mile stretch of trail runs along the southern shore of Lake Superior in Michigan's Upper Peninsula between Munising on the west end and Grand Maries on the east. As one of the most popular trails in the state, it does get pressure from extensive use. Starting from Munising, hikers can catch panoramic views of Lake Superior along the bluffs. There are numerous turnouts from the main trail for access to the lake. There are reported sightings of bears, wolves, and the occasional moose.
The trail town of Grand Marais is a beautiful, quaint village located on Lake Superior at the eastern end of Pictured Rocks National Lakeshore. The city is a destination point all of its own.
Pyramid Point Trail
Traversing through the Pyramid Point trail involves gentle nature walks to circuits just north of the Sleeping Bear Dunes National Lakeshore with North and South Manitou Island views. Hikers will have a perfect view of the quiet beauty of Lake Michigan. This is also the spot where brave hikers can lope down one of the world's largest sand dunes. However, it may take you several hours to get back up!
Part of the charm of this area is the history of Native American villages that once dotted the area. This is also the area of the famous Legend of the Sleeping Bear and Manitou Islands.
Porcupine Mountains Wilderness State Park Escarpment Trail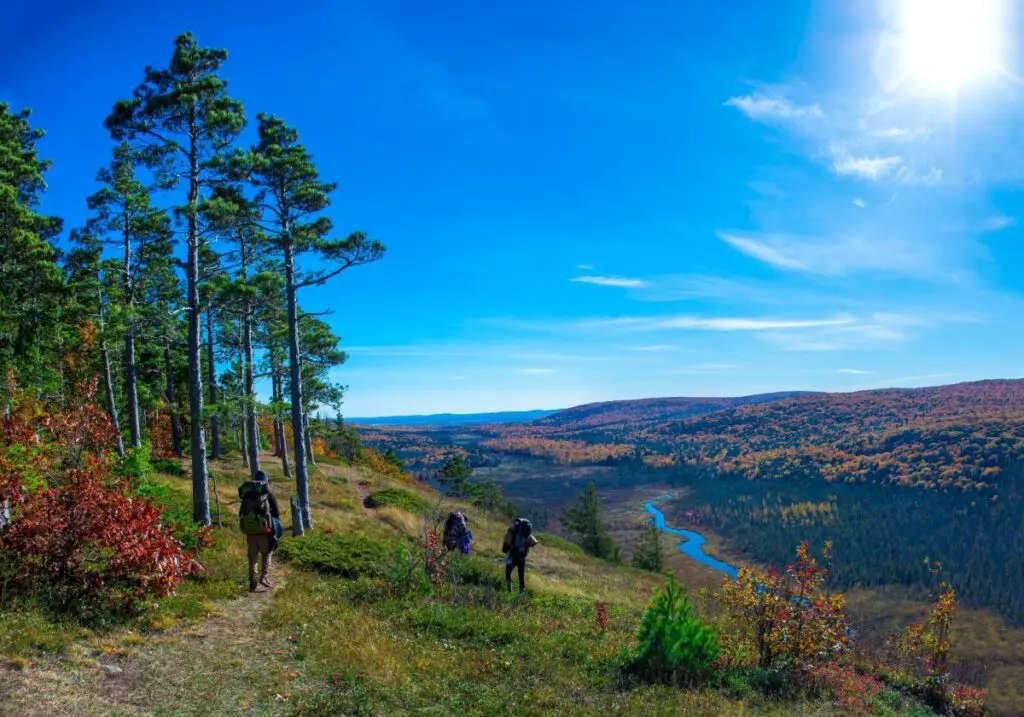 Porcupine Mountains Wilderness State Park Escarpment Trail is located in Michigan's western Upper Peninsula. The park is 60000 acres with a thickly forested park with waterfalls, mountains, streams, rivers, bluffs, and picturesque lakes. It also has a beautiful escarpment trail, allowing the climber to have panoramic views of various scenes like Lake of the Clouds, Lake Superior, and the upper carp River Valley.
Hiking in Southern Michigan
The southern part of Michigan is not left out as it also has beautiful destinations where visitors can go for a hike. Some of these places include;
Kal Haven Trail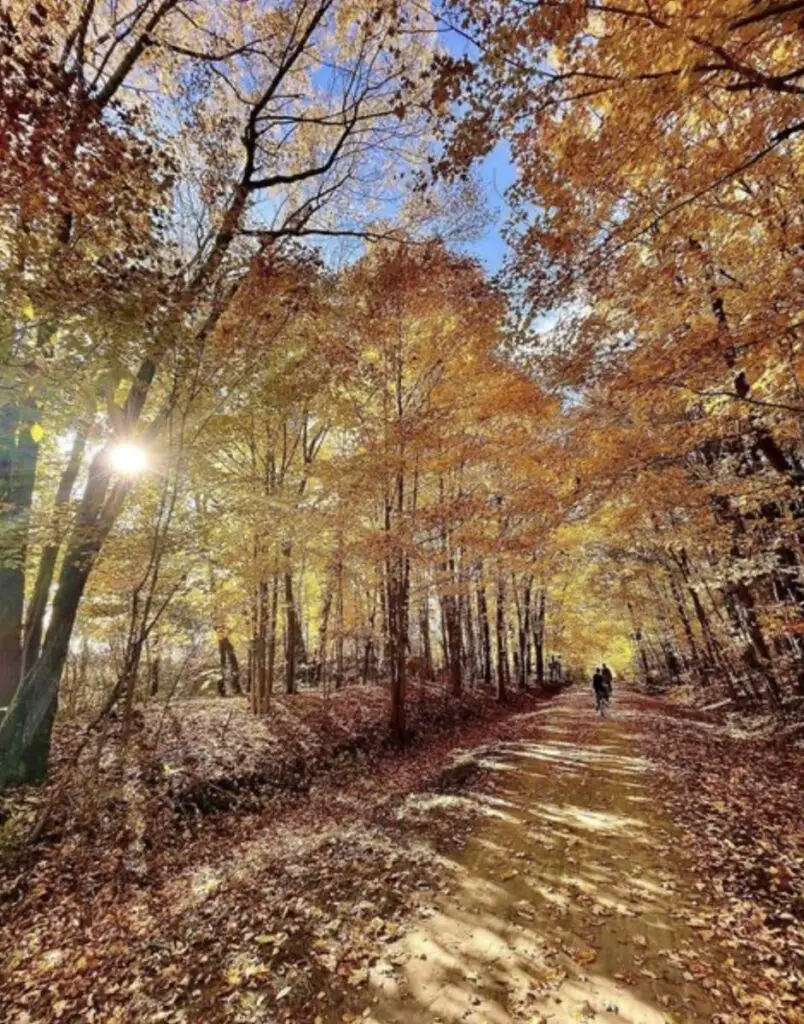 It takes approximately four hours to travel along the Kal Haven trail. It links the city of South Haven to the town of Kalamazoo. The beauty of traveling through Kal Haven is that it allows the visitors to pass through various bridges, small towns, and various points of historical sites (Hostmaster, 2016). 
New Buffalo Township Memorial Park
The park has various facilities that make it one of the best destinations for family, group, or individual vacations. In addition, the park is located on Red Arrow Highway and has a pavilion readily available for rent. Therefore, the park can host various informal and formal events.
Van Buren Trail State Park
The 14 mile Van Buren Trail State Park runs between South Haven and Hartford. This trail has a dirt and gravel surface. The path takes you through open farmland, blueberry fields, deep bush, and forested places. The path's character provides a pleasant, demanding ride for mountain bikes.
Love Creek Nature Centre and County Park
The park has a river and is suitable for all skill levels. In addition, the park offers several activities options where visitors can decide on the one which pleases them.
Fred Russ Forest Park
The park is forested to glow the pure beauty of nature. The park has a variety of species since it is also used as a research center. It has a rich history and natural beauty, making it the most visited park in Southern Michigan.
Hiking in Northern Michigan
Michigan has more than 4,600 miles of state-managed nonmotorized trails, offering opportunities for:
horseback riding, mountain biking, hiking, and cross-country skiing. Most of the most scenic routes in Michigan are found in Michigan's north country. The Upper Penninsula has a rugged wild beauty that has been drawing outdoor enthusiasts for generations. Here are a few on our highlight reel.
North Country National Scenic Trail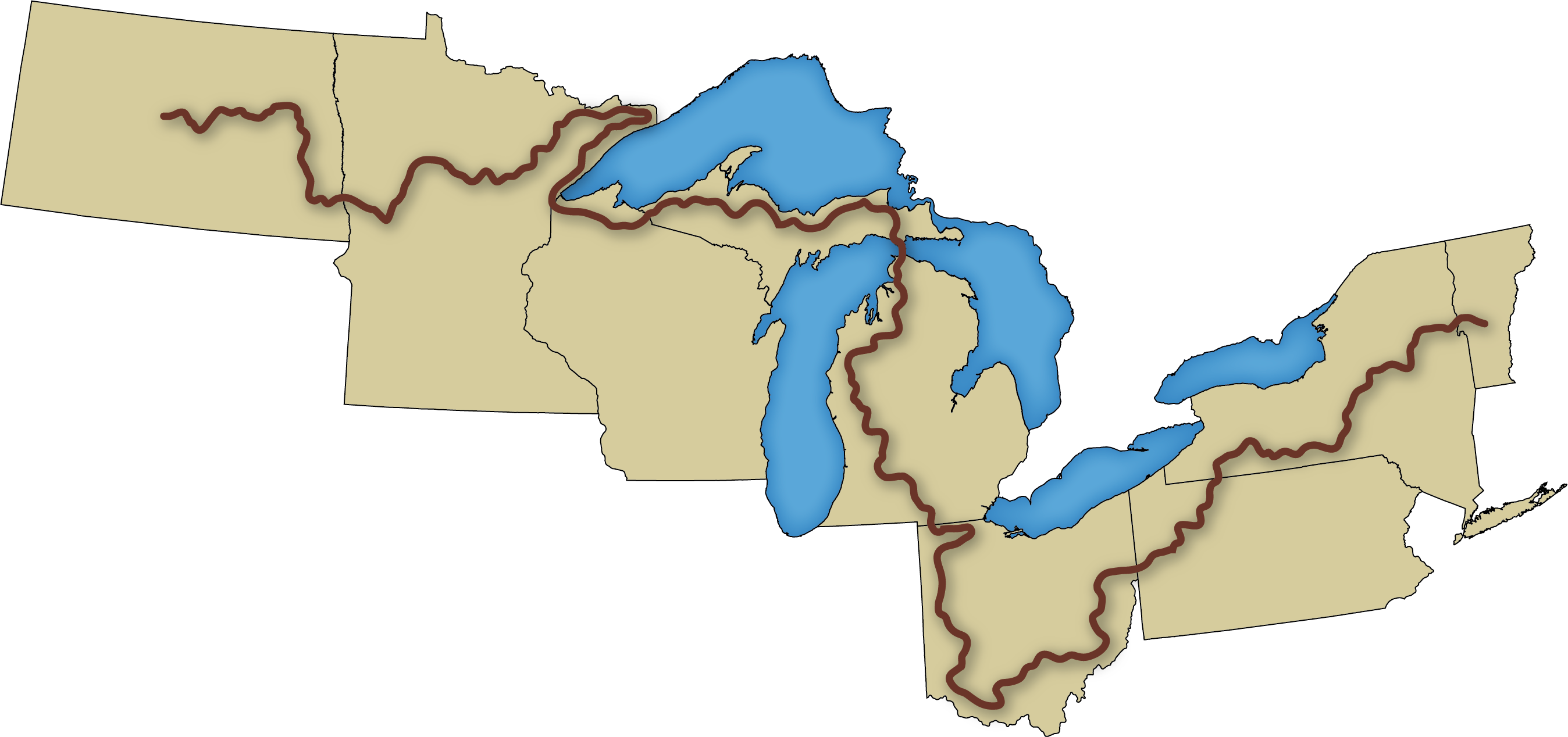 The North Country National Scenic Trail is part of America's most comprehensive trail system that extends over 4600 miles. The path has a varying level of difficulty and terrain. Michigan is home to about 1500 miles of this national trail. It starts from a flat farm country near the Ohio border to wooden river and lake views in the Northern Lower Peninsula and beautiful Lake Baldwin (Rousseau, 2018). Traversing this trail is one of the most beautiful moments since it allows the hiker to view various beautiful scenes. In addition, its varying terrain gives the hiker a chance to experience the beauty of the earth and how unique and exciting nature can be.
Manistee River Trail
Manistee River Trail follows the eastern shoreline of the Manistee River for approximately 8.8 miles through rolling hills. The trail passes past wetlands and has bridges at various points, making hiking through the trail filled with beauty and unforgettable memories (Rousseau, 2018).
North Ottawa Dunes
North Ottawa Dunes is known for its excellent trail system, including stairways. The property has tremendous topography with an elevation change of 185 feet in parabolic dune formation. It has eight dunes in the rugged landscape, making the scene very beautiful for a hiking destination. In addition, it is located near Spring Lake, which adds beauty to it.
---
Top Rated Backpacks For Hiking in Michigan From Amazon
Images on this page may contain affiliate links in which we may receive a commission. See our affiliate disclosure for details.
---
Sources & References
Hostmaster. (2016, October 14). Hiking. Michigan. https://www.michigan.org/hiking
Rousseau, M. (2018, August 13). The Most Scenic Hiking Trails in Michigan. Michigan. https://www.michigan.org/article/trip-idea/most-scenic-hiking-trails-michigan
Strickler, J. D., & Walker, E. D. (2017). Seasonal abundance and species diversity of adult Tabanidae (Diptera) at Lake Lansing Park-North, Michigan. The Great Lakes Entomologist, 26(2), 3.
Nineto scenic hikes in Michigan. (n.d.). Lonely Planet. Retrieved December 13, 2021, from https://www.lonelyplanet.com/articles/best-hikes-in-michigan
Cover photo courtesy Jorge Flores on Unsplash
---
Related Reading Similar to Hiking in Michigan
9 Best Dog Breeds For Camping And Hiking Enthusiasts – We are into camping and hiking. We wanted to know the best dog breeds for camping that would enjoy being with us on our adventures. This article rounded up the top 9 dogs best suited for camping and hiking enthusiasts.
The Huron County Nature Center And Wilderness Arboretum Are Hiking And Biking Delight – The Huron County Nature Center and Wilderness Arboretum are located midway between Caseville and Port Austin. The wilderness arboretum offers over 120 acres of woods, dunes, marsh connected by an intensive trail system. This provides a glimpse of the upper thumb as it appeared 100 years ago.
8 Tantalizing Secrets Of Illinois Starved Rock State Park – Illinois Starved Rock State Park has been voted the #1 natural attraction in Illinois. The 2,600-acre park has eighteen distinct canyons. Each was carved out of the St. Peter Sandstone by glacial melting and the Illinois River's ever-persistent water action.
Port Crescent State Park – 5 Eye-Opening Tid Bits You Likely Didn't Know – Michigan's Port Crescent State Park is one of the wildest and largest State parks on Saginaw Bay. You don't see a single cottage or sign of civilization from its beaches. However, in its large campground, you can set up your tent or RV on the beach's edge.