What occurs as a primal thought when you hear of traveling? Regardless of what you have to say, traveling has much more than you think. Gone are the days when traveling was limited to visiting a few places of one's interest. Today, many people are traveling, as it allows them to declutter their minds. So if you have been willing to travel somewhere this year, we found excellent reasons to visit Michigan.
This Great Lake state has attracted massive tourist interest in the last few years. And continues to be a rage till this very date. Especially if you have grown up in the US or even on the outskirts, you would have heard about it several times. So in honor of the state, we are listing down a few top reasons why should visit it at least once In your life.
The Pictured Rocks National Lakeshore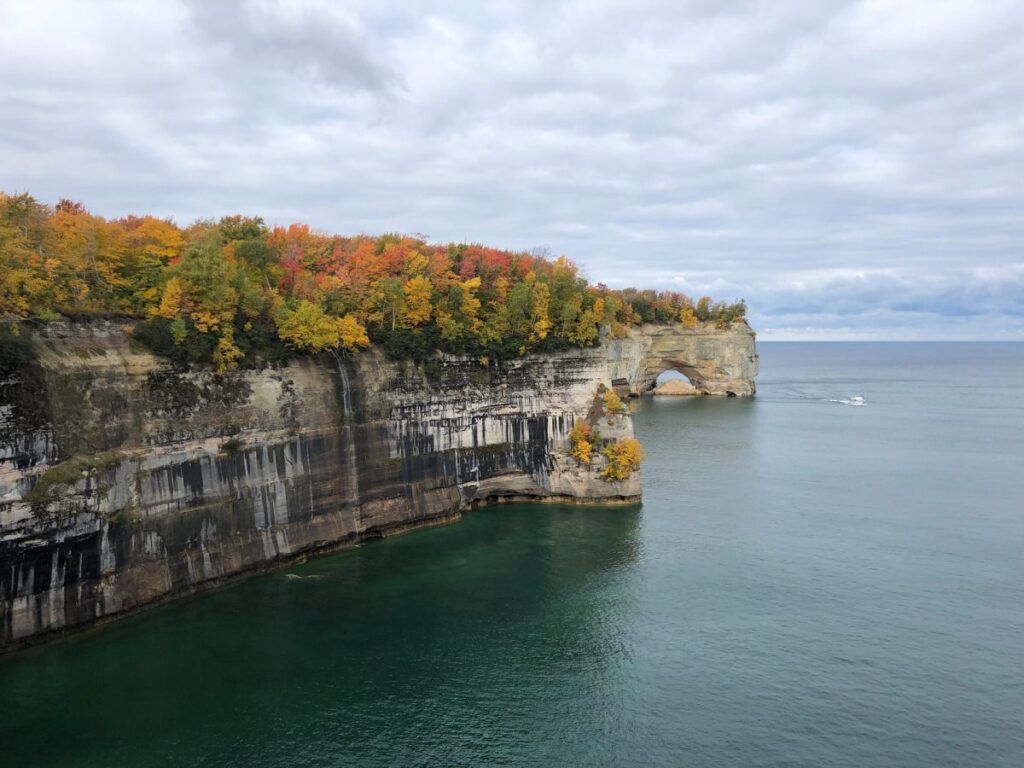 If you go berserk over the natural beauty of a certain place, Michigan is then, after all, the picturesque rocks of the Upper Peninsula are enough reason for everyone to put faith in this option. And the lakeshore in the upper echelons of the Upper Peninsula, which shares borders with Lake Superior. And, not to forget, the lake is nothing less than a marvel in itself. It is known as the largest freshwater lake in the entire world.
So if you haven't visited Michigan, now is the time to take a look and book your flight at the earliest. Furthermore, the painted effect on the cliffs is enough reason for everyone to go gaga over its natural beauty. 
Midwestern Hospitality
There's something very unique about this place that has attracted everyone. Especially if you check out the subways in New York, you will be thrilled to take a look at them. And, of course, the historic pathways that make their way through Virginia have always had a glory of their own. They also bless the visitors with the utmost kindness, so they don't go anywhere. And as far as Michigan is concerned, it seems to be filled with people from all nationalities since they feel comfortable here. So now is the perfect time to book your ticket and see what the future will unfold. 
Michigan Has Year Around Sports
Are you a sports fanatic? Well, so are we! For your information, Michigan is home to some of the most iconic sports in the world. And if you have heard of the Red Wings already, you will know that they have garnered quite a reputation in the United States. Furthermore, the Pistons have had an impressive success story in the NBA. The Lions, too, have had their fair share of success here. Secondly, owing to the two successful schools, there's plenty for everyone to know. The March Madness, Fall college football, and Red Wings hockey are all set to bring a smile to people's faces. 
Road Trip On M-22 – The Tunnel of Trees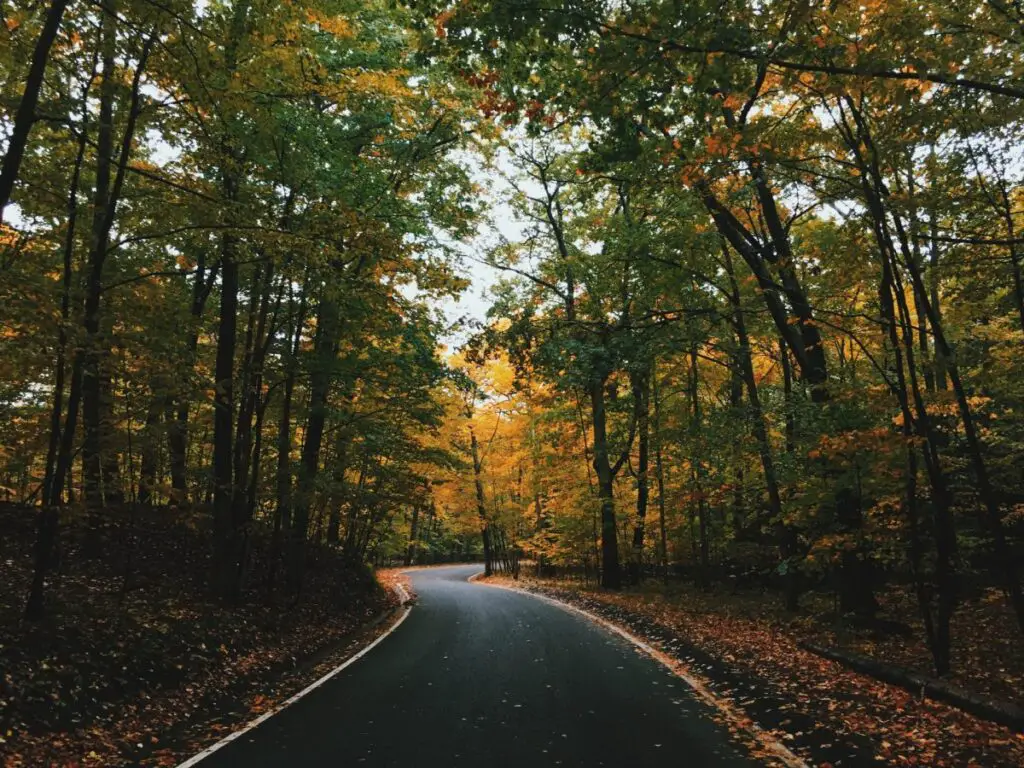 For your information, near the Harbor Springs, the Tunnel of trees is a great way to open the horizons of your mind and enjoy the natural beauty. Especially if you wish to take a trip through the lakeshore, the overarching trees will be a breath of fresh air. And the road itself is an amazing thing to see since it is one of the most beautiful places. And, for your information, it is also one of the most peaceful places to be in. especially if you are moving somewhere.
For instance, if you're moving to India from the USA, you must plan a visit to Michigan. No wonder traveling through a tunnel of trees is what will instantly bring a smile to your face and declutter your mind. 
Explore Sleeping Bear Dunes National Lakeshore's Huge Dunes
Who doesn't want to sift through the sand dunes and let their skin get sun-kissed? The thousands of miles of lakeshore around the state host the best beaches on the Great Lakes. However, one park is heads and shoulders above the rest. These great sand mountains have charm and can leave anyone gaga over them. After all, beginning from the dunes of the Hoffmaster State Park to the larger-than-life sand dunes of the Silver Lake, the Sleeping Bear Dunes National Shoreline near Traverse city can leave charm on the people around.
When you combine the joyous innocence with the majestic dune mountains of  Michigan, the national wonder is something that cannot be missed. Secondly, when you check out the dunes, you will be astonished to see their beauty and enjoy it. 
Tour One of Many Vineyards
For those looking to go outdoors and have some fun, or if they want to be a little classy yet dirty, Michigan has tons of vineyards. Especially in this state, the tourists will be thrilled to sift through the place. And the availability of fruit vines makes things even simpler and better. And not to forget, the famous Michigan cherries are worth trying if you want to make the most out of the experience. After all, various pears, apples, and berries are also grown in this state. Therefore, it is the ultimate paradise for natural food lovers. 
The University of Michigan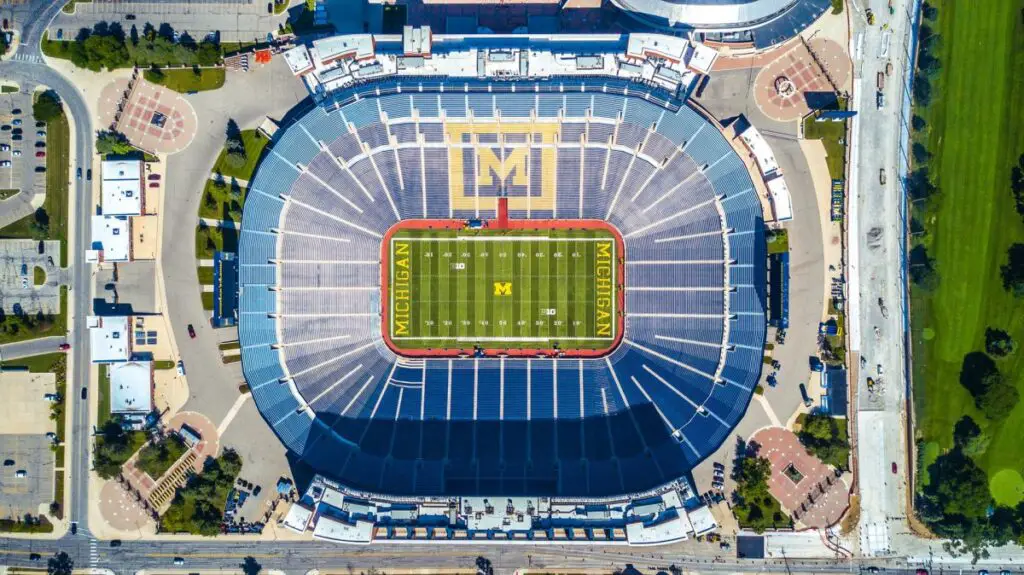 If you have been chasing academic institutions for a long time, you must have heard of the University of Michigan. After all, it is the ultimate place for everyone to go to. Every aspiring educationist wants to be a part of this amazing place. Or, at least get a chance to see it; if not, get enrolled in a certain academic program.
Bear in mind that this school is ranked as one of the finest places in the world to go to. And, of course, it has carved quite a strong reputation for itself in the last few years. It has an impressive rank, both in the US and internationally. Plus, the alumni range from James Earl Jones to the founders of Google. Therefore, whosoever gets a chance to study here will be lucky enough in life. 
Fall Apple Picking & Cider Mills
Sure, you get to pick a lot of apples in Michigan. After all, if you're from New York, you must have always craved picking apples since it's fun. Thankfully, Michigan blesses you with many apple parks worth visiting and spending time in. It is also chanted as the various state, and the orchards allow you to pick as many apples as possible. All you have to do is make up your mind and see what the future unfolds wonder apple picking has become the need of the hour since fruits are pivotal for one's health. And you also get to sift through blackberry and blueberry picking. You also get a chance to do strawberry, pumpkin, and apple picking. 
Reasons To Visit Michigan – Experience All Four Seasons
Have you ever heard of a state in the US that allows you to make the most out of 4 seasons? Well, Michigan allows you to get a flavor of the four major seasons and enjoy yourself fully. Although Michigan can be very rough, it still has the power to change your mood easily. there are many places that are more beautiful than what you would have seen in life. And, of course, there's plenty of ice skating, skiing, and snowmen. Plus, the spring season is the best since it allows you to have fun.