Michigan DNR Camping has a new service to help with reserving a site. The Michigan Department of Natural Resources has launched a capability that allows campers the ability to see if there are openings at any of the State Park Campgrounds. The DNR has a new online map that reports availability at state campgrounds to make it easier to find mid-week availability on short notice. You can see which locations have open spots at a glance.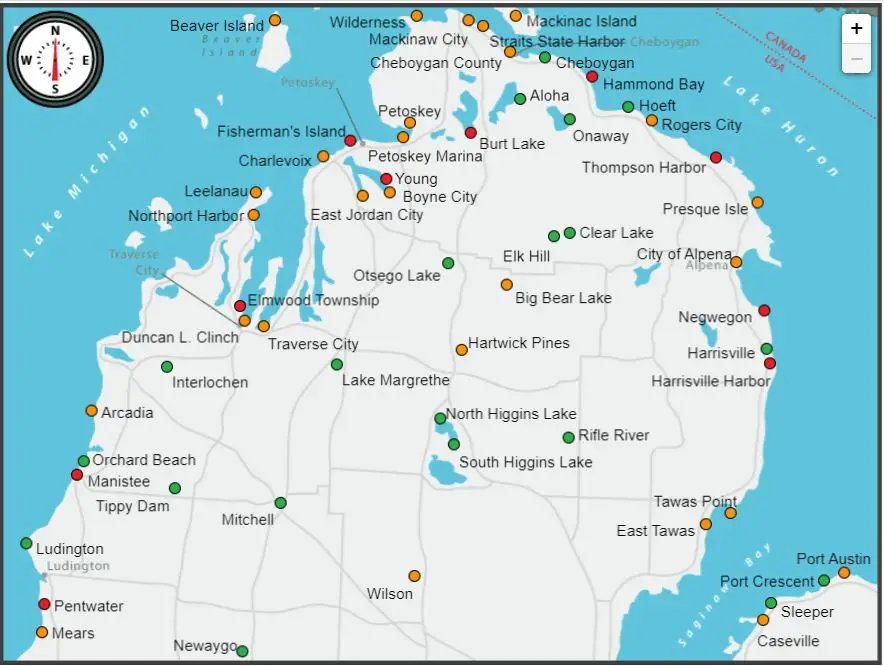 The DNR plans on keeping the map updated by mid-week on The Michigan DNR Facebook Page and to those who subscribe for Michigan DNR camping updates by email. Three Michigan camping map views are available for at a glance updates. Northern Michigan, Central Michigan, and Southern Michigan.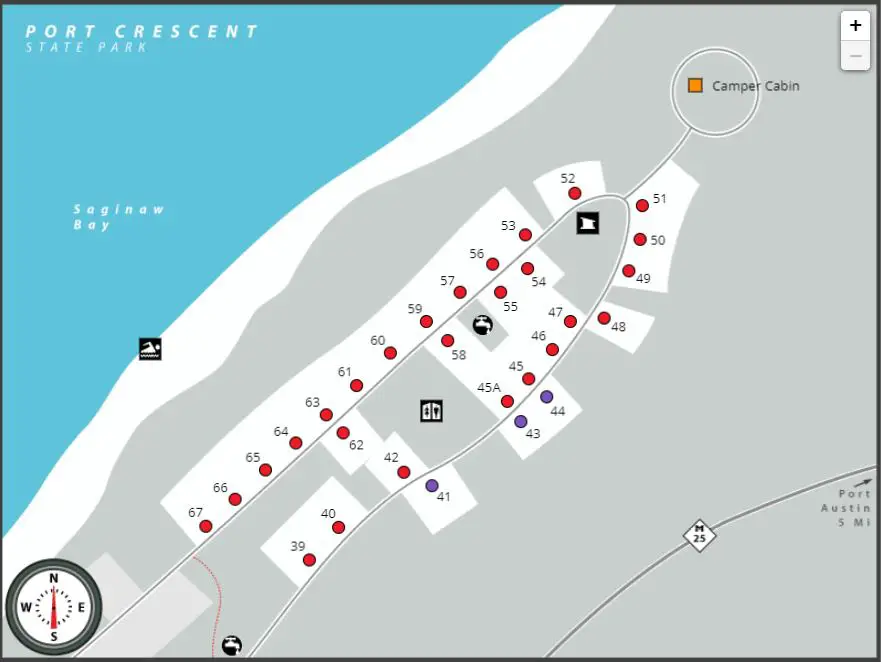 We looked to see if there was any availability of prime campsites along the beach area at Port Crescent State Park for this weekend. Sadly, this popular site was all booked up. However, the map indicated that if we could adjust the dates we may be able to get in. Making a few adjustments we resubmitted our search. We changed the view from the map to a list.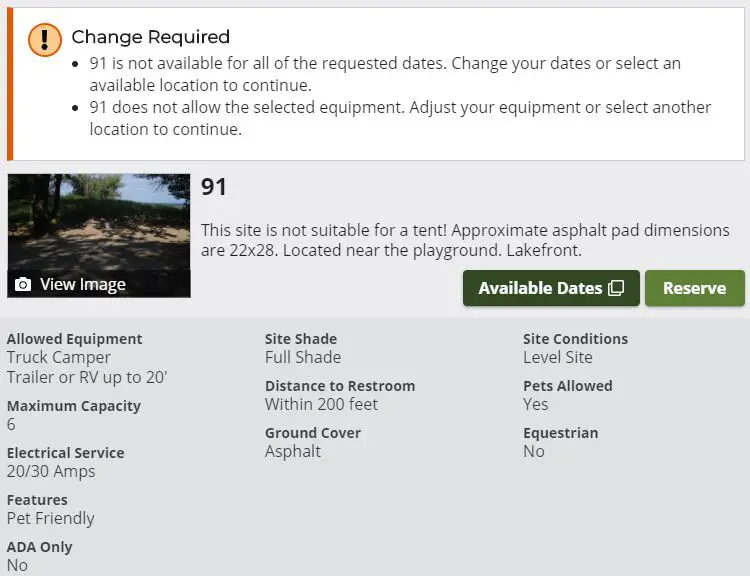 Amazingly we see that site #91 along the beach is available for those with a camper. Clicking on Available Dates I see that the prime site is open for one night next Thursday. Not enough time for our needs but a darn handy service. It beats making a phone call for sure. The service looks to update in real-time. So be sure not just depend on the icon on the initial big map. Click on the parks icon and drill down to get the latest updates. Also, we found the list view provides better detail than the map view.
This Michigan DNR camping availability service shows information from all the Michigan state parks. It comes just in time for those who have been cooped up at home and want to get out of the house for a few days of camping and swimming.
Related Michigan DNR Camping Reading
Inside Secrets of Albert E. Sleeper State Park – Sleeper State Park was the first state park in the Thumb. It has been a place to visit for over 95 years with an excellent beach and modern campsites. Named for Michigan Governor and local businessman Albert E. Sleeper, the park is one of two state parks in the Upper Thumb. Visitors can watch both sunrises and sunsets on Saginaw Bay, relax in the shade and seclusion under the tall oaks in the campground or roam the trails of the ancient dune forests.
Port Hope – A Charming Village to Explore On The Lake Huron Shore – Port Hope is an amateur historians dream with 11 historic sites listed on the National Register of Historic Places. On a sunny warm Saturday morning, I parked across from the Port Hope Mercantile and took a few pictures as I strolled down the main street. This post mixes the descriptions from the National Register of Historic Places with my own observations.
Five Things to Know About Port Crescent State Park – Michigan's Port Crescent State Park is one of the wildest and largest State parks on Saginaw Bay. From its beaches, you don't see a single cottage or sign of civilization. In its large campground, you can literally set up your tent or RV on the beach's edge. In between the beach area and the campground is a series of trails that meander through forest and sand dunes that were once the site of a lumber town along the slow-moving Pinnebog River.
Fun at Caseville Campground Since 1919 – Caseville County Park was and is a premier beachfront park in Michigan's Thumb. The park first opened in 1919 and has been a Caseville campground and beach destination for Southeast Michigan.
Port Crescent State Park Sits on a Ghost Town – Port Crescent State Park is one of the largest state parks in southern Michigan. Located at the tip of Michigan's "thumb" along three miles of sandy shoreline of Lake Huron Saginaw Bay, the park offers excellent fishing, canoeing, hiking, cross-country skiing, birding, and hunting opportunities. However, a little-known aspect of this park is that it sits on the location of a ghost town.

---