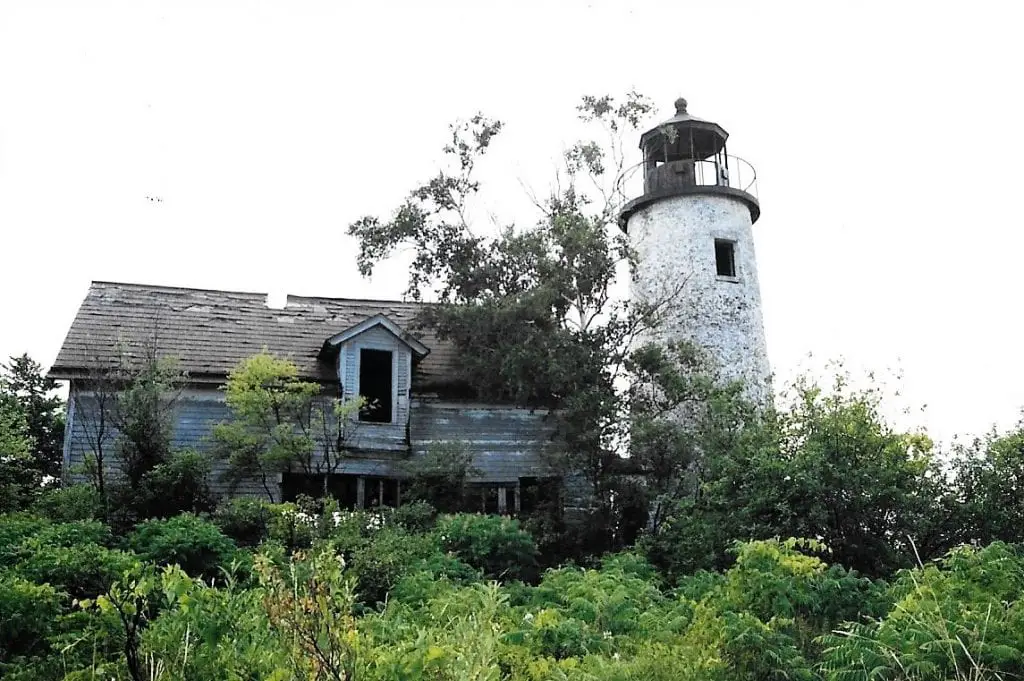 This picture was taken in 1993 by photographer and artist Sue Hardy. This year was also about the time Standish real estate broker Robert Wiltse and a group of investors bought Charity Island Michigan for development. They envisioned 24 exclusive homes across the island. The first phase of the project was to take 60,000 pounds of dynamite to blast out the small harbor. It took 16 weeks to carve out the marina basin and connect it to the lake by a channel.
Development on Charity Island
In 1997 plans for development were deferred and Wiltse sold most of the island to the U.S. Fish and Wildlife Service as a new acquisition for the Michigan Islands National Wildlife Sanctuary. The non-profit Nature Conservancy bought a few more acres from Wiltse and bought the lighthouse tower from the government.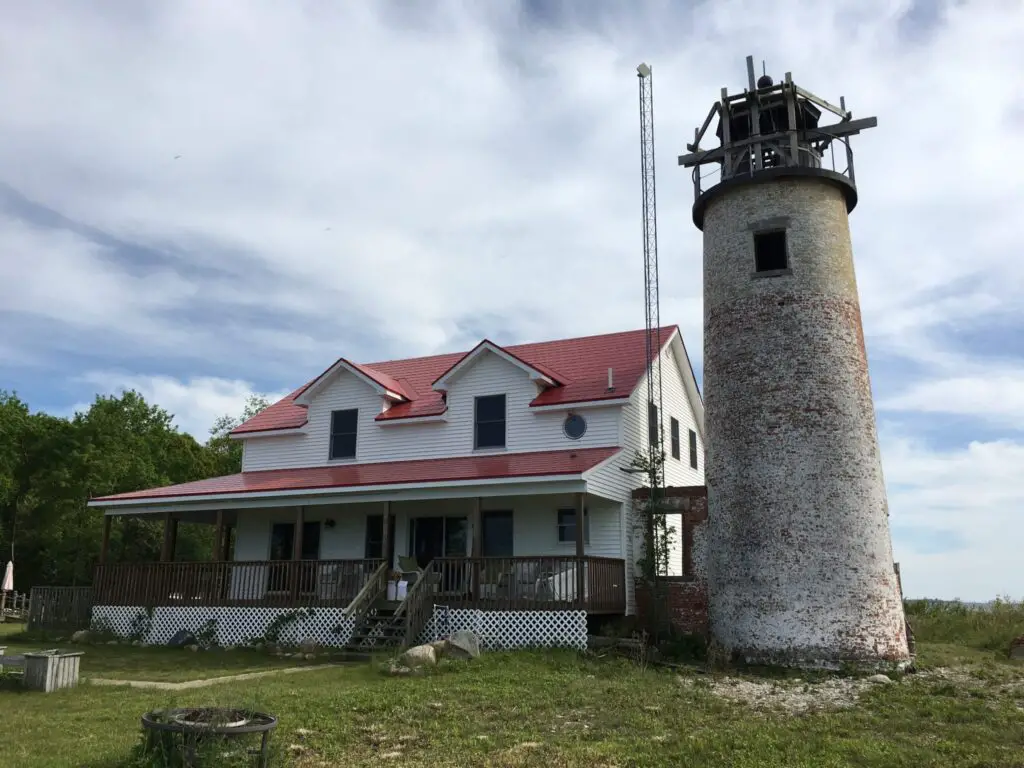 Robert kept five acres around the lighthouse keepers' house, which architects said was unsalvageable and had collapsed. Robert and Karen Wiltse rebuilt an updated light keepers home on the same foundation and kept much of the site lines and details of the original house. However, it has been updated to be self-sufficient with wind and solar power generation and its own water purification system. The interior living areas are contemporary for guests and the family. The second-floor bedrooms have been decorated in the period 1880s furniture that has been collected from within the family. It is nicely done and reflects the late 1880s perfectly.
Visitors can go to Charity Island Michigan during the summer season. The Charity Island Dinner Cruise is a popular tour that looks to continue in 2020. Visit Explorer Charters for schedule, pricing, and details. There is a long and interesting history of Charity Island when it was the key rest stop and focal point to entering Saginaw Bay. See the post Mysterious Charity Island.
Related Charity Island Michigan Reading
13 of the Best Attractions in Michigan Thumb
The Faded Glory of Huron City Michigan
Huron County Boating and Sailing
Lighthouses of Michigan's Upper Thumb
Explorer Charters Offering Charity Island Picnic Cruise This Summer
---