In the tranquil setting of Sandpoint Nature Preserve, retired hobbyist Donna Steinman has found a unique way to spread joy with her crafty talent. From her hands emerge the most delightful stained glass birds that have become hidden treasures in this nature preserve.
Turning Retirement into a Quest of Love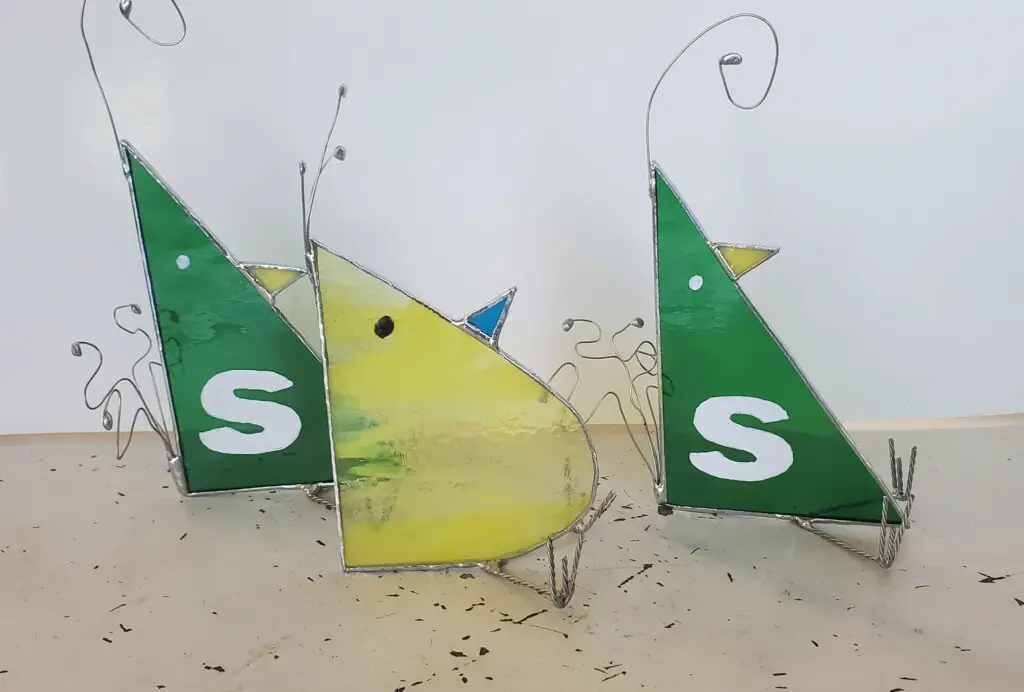 "I'm retired and enjoying the ability to pursue my passion which is stained glass," says Donna Steinman, the mind and heart behind a unique community activity bringing smiles to people of all ages. Donna, who adores her grandchildren, gardening, and crafting, came up with a brilliant idea during the late winter.
She wondered, "What could I do to bring joy to this crazy world we live in?" And, oh, what an answer she found! "I came up with the idea of hiding a small stained glass piece for people to find. I call it 'Share The Love,'" she shares.
The rules of Donna's "Share The Love" initiative are simple and heartwarming:
Take a walk along the trails of Sandpoint Nature Preserve.
Keep an eye out for a stained glass bird. You never know where one might be hiding!
If you find a bird, you have two options – keep it as a memento or hide it again to spread the joy.
Her plan? To keep sharing the love throughout the summer.
The Birds of Sandpoint Nature Preserve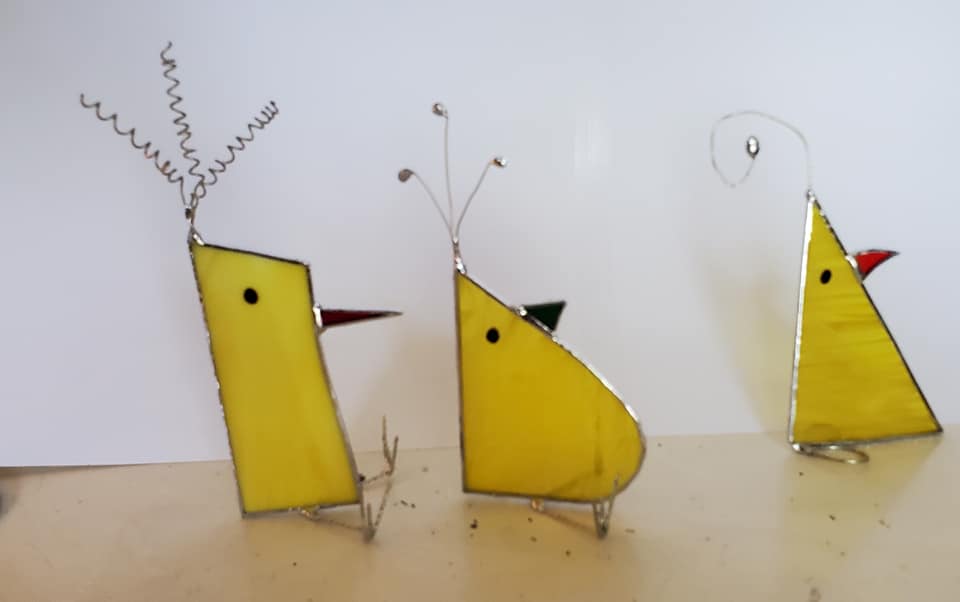 Every week, she crafts and hides small stained glass birds along the trails of the Sandpoint Nature Preserve. The idea mirrors an effort on Rhode Island's Block Island, where since 2012, hand-blown glass orbs by a local artist have been delighting hikers and nature lovers.
"Share The Love," Donna's version of this treasure hunt, has ignited similar excitement. "People of all ages, 0-100, can find joy in walking in nature, looking for the little scrappy birds," Donna explains. And the rules? "If they find it, they can keep it or 'Share The Love' and hide it for someone else to find. Viola!"
The community's response has been overwhelmingly positive, bringing Donna immense joy. "So far, I have hidden 14 birds, and all have been found," she exclaims, adding, "I plan to continue throughout the summer."
A Journey in Stained Glass
This love for stained glass is not a recent development for Donna. "I have been doing stained glass for 25+ years," she states. Starting with just two classes that helped her make panels for a china cabinet, Donna honed her skills through years of trial, error and self-teaching.
Her work, mostly commission-based, has no storefront or a dedicated website. People interested in having a stained glass piece made by Donna typically contact her through Facebook, text, email, or word of mouth. You can see many of Donna's works on her page, The Melting Point.
About the Sandpoint Nature Preserve
The Sandpoint Nature Preserve is a gem tucked away in Fairhaven Township, Michigan. Covering approximately 65 acres, this nature preserve offers an impressive array of diverse ecosystems ranging from lush woodlands to vibrant wetlands and is dotted with several points offering remarkable views of Saginaw Bay. Visitors can explore well-maintained trails that cater to hikers of all levels, from the casual wanderer to the seasoned trekker. This natural haven is a bird-watching hotspot and offers educational opportunities for those interested in local flora and fauna.
The Heart Behind the Glass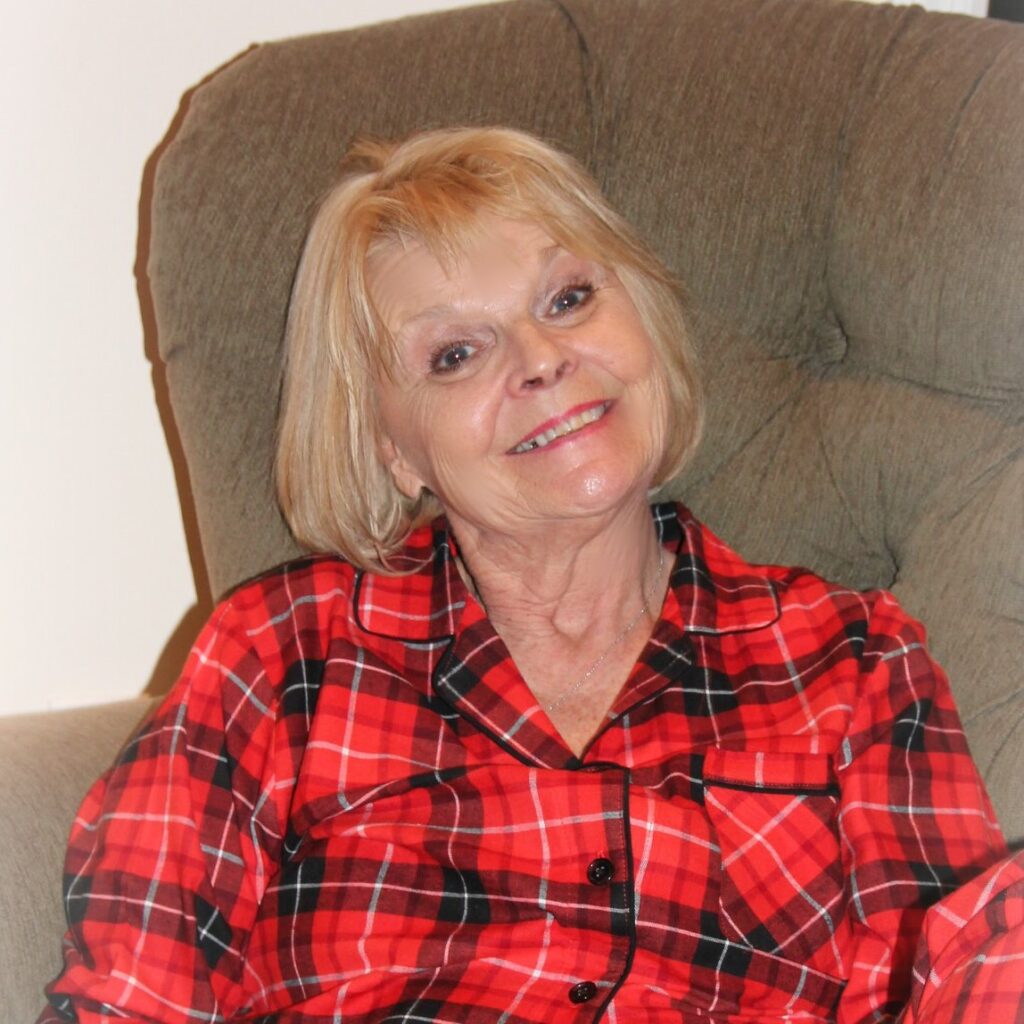 Donna's "Share The Love" initiative at Sandpoint Nature Preserve is a testament to how individual creativity can create ripples of happiness in the community. While Donna doesn't seek monetary compensation for her effort, she says, "My payment is the joy people are getting from a walk in nature and finding a stained glass treasure." It's her labor of love, a passion project adding sparkle and joy to every visitor's experience at the Sandpoint Nature Preserve.
Related Stories
Scott Hocking – The Strange Allure of His Emergency Ark In The Middle Of A Cornfield
5 DIY Craft Ideas for Craft Shows in Michigan and Top Annual Craft Events
Wheatland Music Festival – A Love Letter