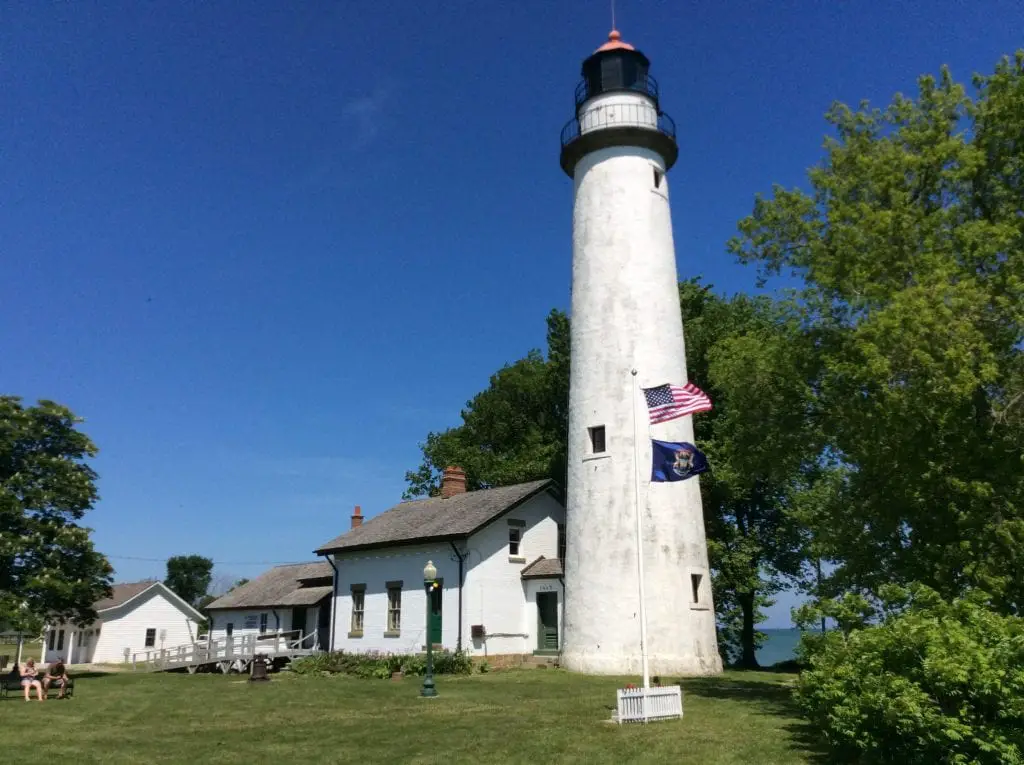 These videos of the Huron County Lighthouses tour were stumbled upon a couple of years ago, and we were impressed with their high-quality production. However, I don't think they were well promoted as they only have about 1,500 views.
The Huron County lighthouse videos were apparently part of a promotional campaign called LIVEHuron produced by Huron County Economic Development Corporation. The videos are excellent—worth a look. If you think this is pretty good stuff, please Like and Share.
---
Huron County Michigan Lighthouses
There are 124 Michigan lighthouses across the state. They are unique, functional and draw many visitors to explore their grounds or climb the towers. Officially there are only three lighthouses in the Upper Thumb.
Harbor Beach Lighthouse – Even by pioneering standards in 1872, the region near Sand Beach was rather distant. Except for a few shingle producers, it had no commerce or manufacturing. In 1873, the region became the scene of one of the Great Lakes' most extensive port developments. The "Harbor of Refuge at Sand Beach" was the name given to this project. When it was finished, a community grew up around it, with a train station and a post office all supporting the harbor.
Pointe Aux Barques Lifesaving Station and Lighthouse – The Pointe aux Barques Lighthouse ranks among the oldest lighthouses in Michigan. Despite its age, the light is still active and maintained by the US Coast Guard. The structure is remote, located in Lighthouse County Park on Lake Huron near Port Hope, Michigan, in Huron County. "Pointe aux Barques" means 'Point of Little Boats,' a descriptor of the shallow shoals and reefs that lurk beneath these waves, presenting a hazard to boats as they round Michigan's Thumb. This iconic lighthouse has the reputation of having paranormal activity.
Port Austin Reef Lighthouse – The Port Austin Reef Lighthouse was built in 1878 and its base pier was rebuilt in 1899. The lighthouse is still in use and is automated. The tower is made of yellow brick. It is a 60-foot-tall octagonal tower with an adjoining keeper residence. The focal plane is 76 feet in length. It was erected in 1899 and used a fourth-order Fresnel lens designed by Henry Lepaute of Paris.
Only one of them is directly accessible from the land; Pointe Aux Barques Light. Both Harbor Beach and Port Austin light require a boat or ferry service. Pointe Aux Barques Lighthouse also offers tours during select weekends and days during the summer months. Since it is an active Coast Guard Lighthouse climbing the light tower is only offered on select weekends each summer.
Products About Lighthouses in Michigan
Images on this page may contain affiliate links in which we may receive a commission. See our affiliate disclosure for details.
---
Related Reading for Huron County lighthouses
---