How to Survive Falling Through Ice
Falling Through Ice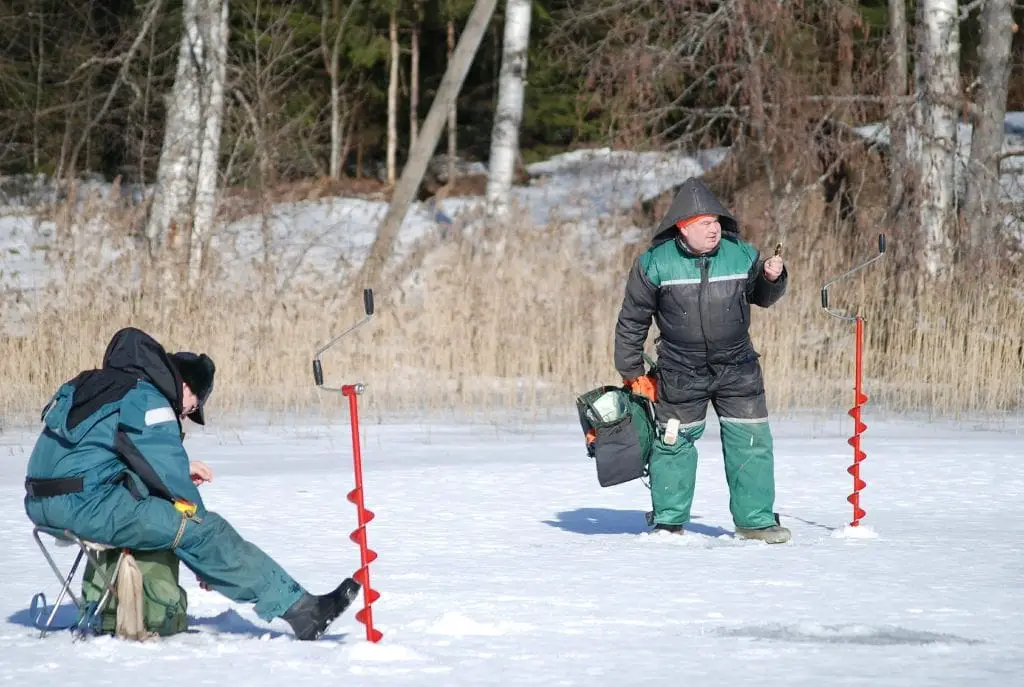 In the winter of 2018, there were two deaths and one rescue on the Saginaw Bay ice in the Upper Thumb in early February. We found a short video that describes the steps to survive falling through ice even if you can't get yourself out of the water. It's a fight for survival and one only has minutes before hypothermia, unconsciousness, and death. So far in 2019 there is one incident of a fisherman falling though near Sherman and Elevator. Be careful out there.
---
---
Ice Safety Guidelines
The Minnesota Department of Natural Resources provides the following guidelines for walking, fishing, snowmobiling or driving on lake ice.
For New, Clear Ice Only
Under 4″ – STAY OFF
4″ – Ice fishing or other activities on foot
5″ – 7″ – Snowmobile or ATV
8″ – 12″ – Car or small pickup
12″ – 15″ – Medium truck
Many factors other than thickness can cause ice to be unsafe. Currents from nearby rivers or debris in the ice can create thin areas. White ice or "snow ice" is only about half as strong as new clear ice. Double the above thickness guidelines when traveling on white ice.
---
Related
---