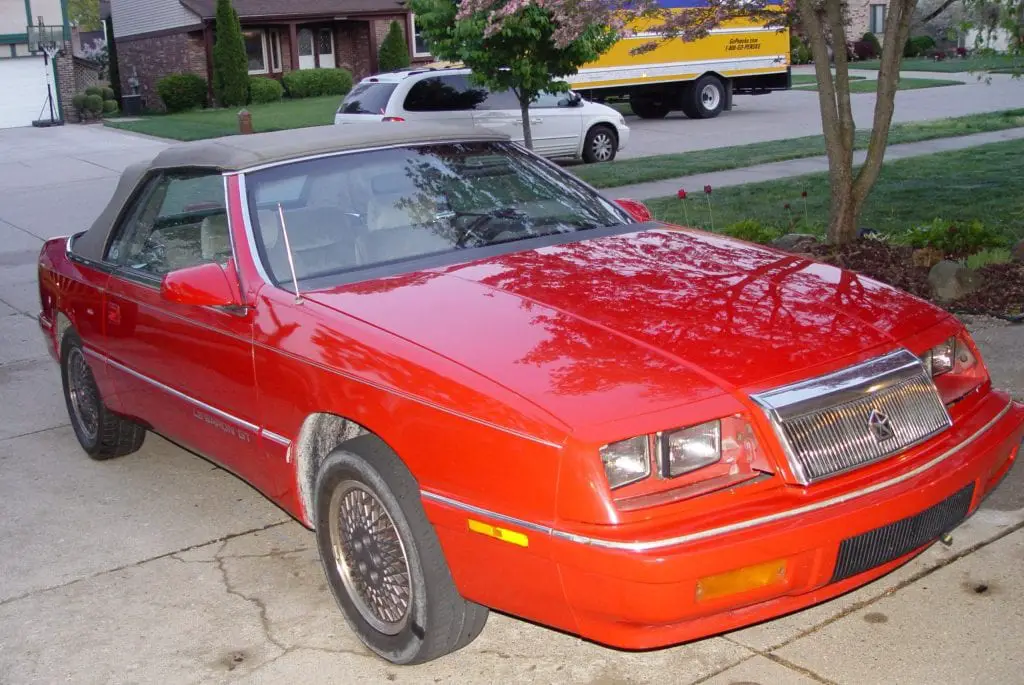 A Classic K-car Lived Well
This year makes the 23rd birthday of our 1990 Chrysler LeBaron GT convertible. This grand  old dame has seen three generations of owners and has been in the first car of each of our sons, The Hardy Boys.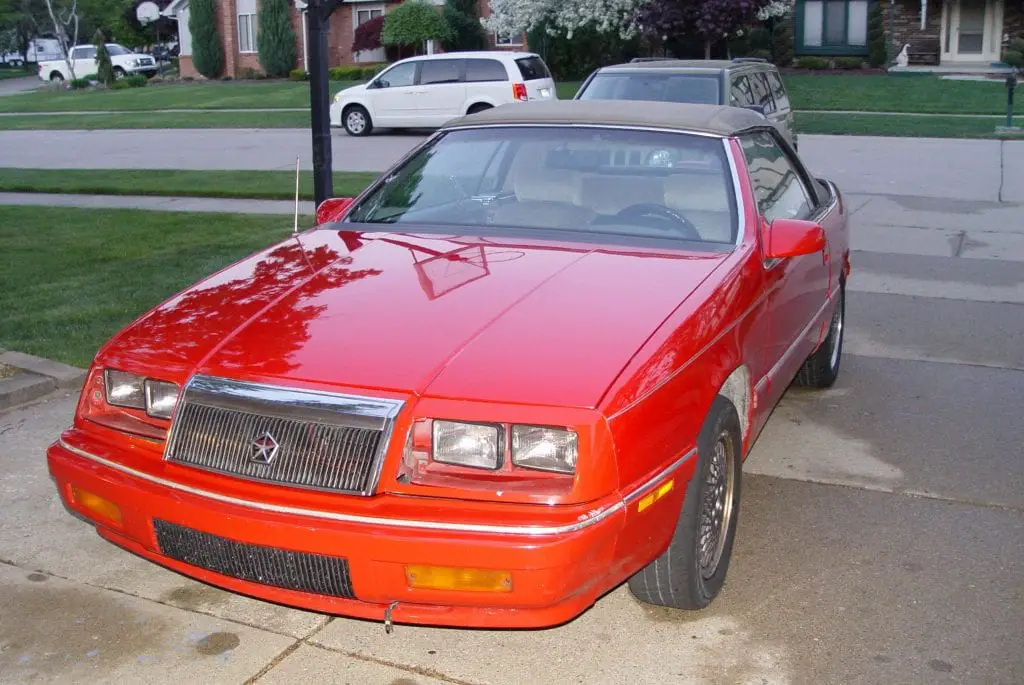 The LeBaron was a catch-all name at Chrysler in the 1990's but the vehicle was based on the famous K-Car platform derivative that saved Chrysler from certain death from bankruptcy in the early 1980's.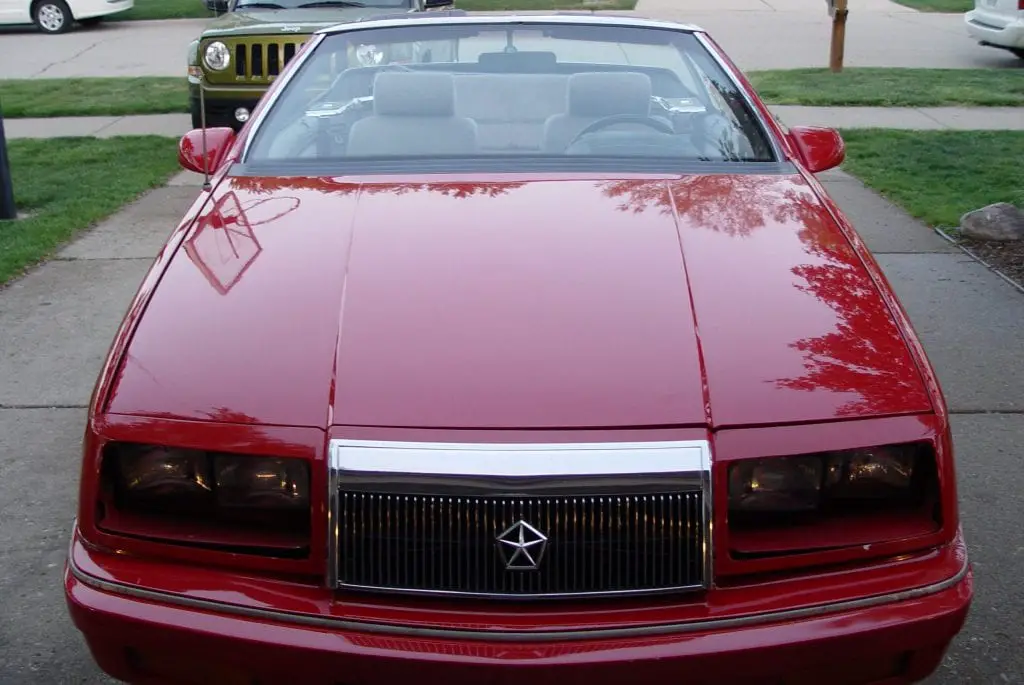 With its 3.0 liter V6 Mitsubishi engine this car had the get up and go tendency. Evan told me he had the speedometer pegged at 130 going up I-75 on very early morning several years ago.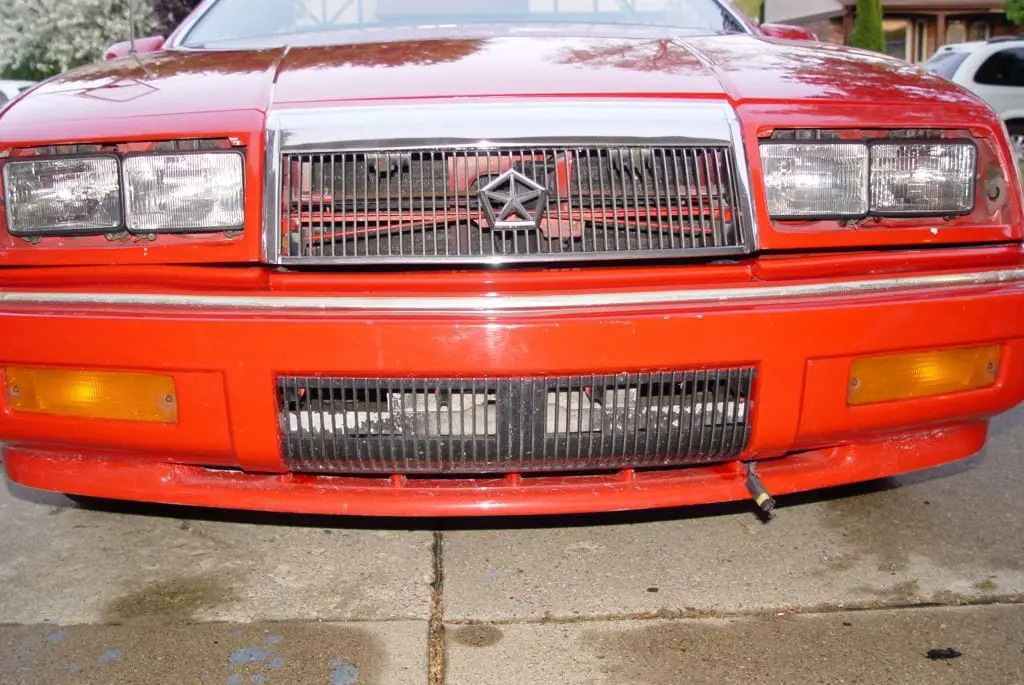 Evan, Ethan and now Ian have all called the Chrysler convertible their first car. This year looks to be that last season for this trustworthy K-car.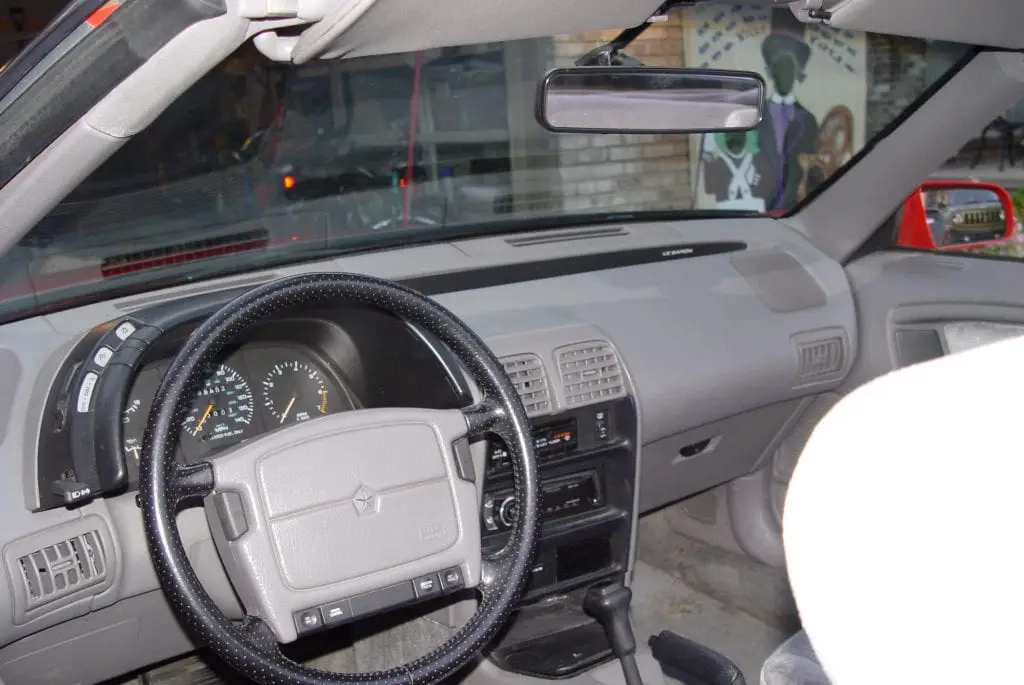 Tonight I cleaned the Chrysler Lebaron GT convertible a bit and took some last shots. Later this summer we may take it up to Caseville for its final curtain call for the last of the classic K-Car.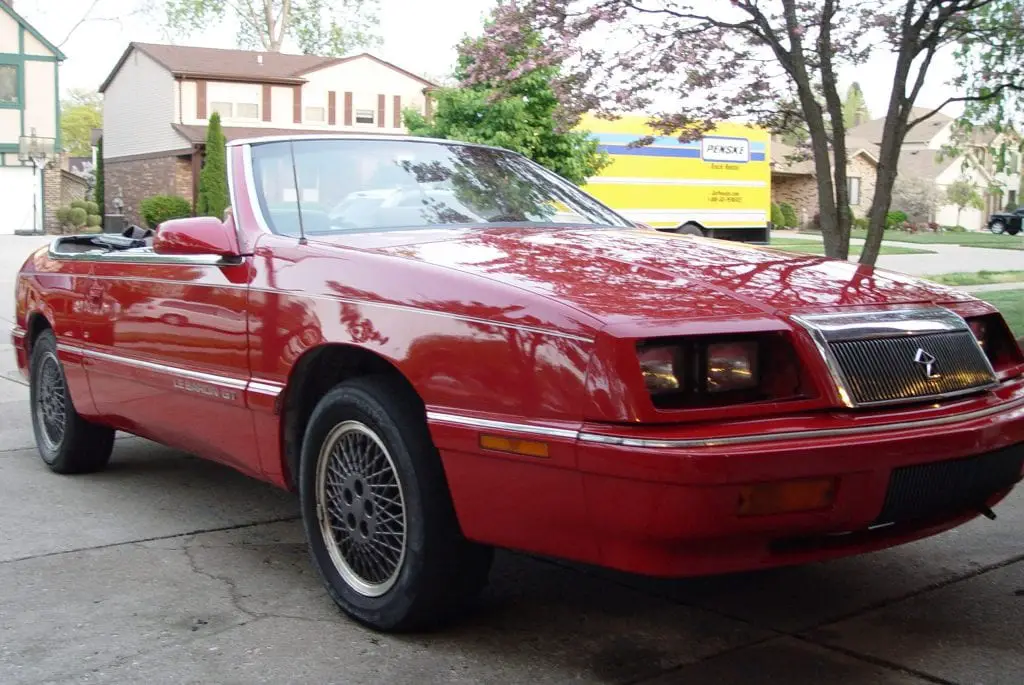 Related Reading
Great Lakes winters can be brutal. Getting your car ready for winter is critical. NOAA is predicting colder-than-average and wetter-than-average conditions are most likely in the Great Lakes and parts of the Mid-Atlantic and Northeast. Temperatures on a typical day dip below 30 degrees Fahrenheit and the strong winds from the lakes lead to massive snowfall in the surrounding areas. Four Ways to Get Your Car Ready for Winter
Planning on taking a drive to visit some of the must-see sites in Michigan's Upper Thumb? When it comes to safety on the road, we should all have an emergency kit in our cars. To decide what to put in your kit, you need to consider the weather in your area (here in Michigan, we know it will often be cold and snowy!) What to Include in Your Emergency Car Kit
Cold weather storms this time of year can be mild (lasting several hours) or severe (lasting several days, with strong winds and low temperatures). Knowing how to prepare for these events is important for your safety and the safety of your family. How to Prepare for a Cold Weather Emergency
My Summer Car Mods – 14 Best Mods To Liven Up The Experience
My Summer Car Mods – 14 Best Mods...
Michigan shoreline community is petitioning to declare a Great Lakes Water Level Emergency due to record-setting Great Lakes Water levels. The Army Corps of Engineers Detroit District Multiple noted that record-high levels were set on the Great Lakes in 2019 resulting in increased risks from erosion and coastal flooding. The Corps six month outlook posted in December may mean the Great Lakes will continue to rise and break records in 2020. Communities Call for the State of Emergency as Great Lakes Water Levels Rise