One of the most important decisions you will make as you prepare for the ceremony and celebration is picking a wedding photographer. He will be responsible for the memories in the wedding photos. Will they be as lovely as the feelings you experience at that time? Will you regret your decision or not? It is unquestionably better to make the correct choice.
By definition, the wedding day is a one-time occasion. Therefore, it is difficult to take the same shots again later. Everything takes place right now. That is why the photographer's experience in his field is crucial. He was told to work freely and covertly, ensuring he didn't miss any exciting opportunities. Working together with a photographer yields the most beautiful and authentic wedding images. Therefore, selecting a photographer for your special day must be carefully considered.
It's not simple to pick a photographer for a wedding day. It would be nice if you could devote some time to it.
How To Find A Great Wedding Photographer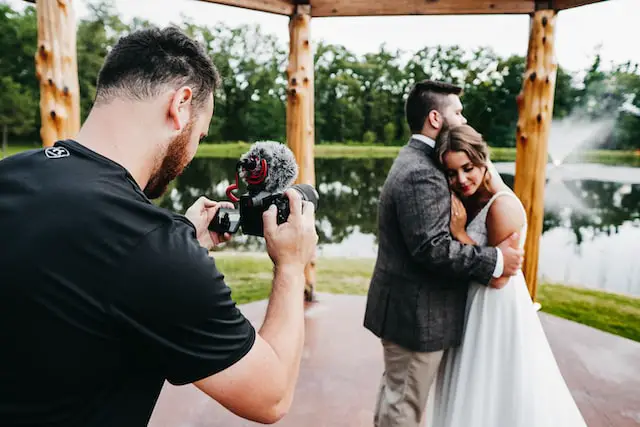 For example, you want to have a destination wedding in Italy. Besides the million details and logistics that need to be planned out, how can you search for a photographer in Rome for your wedding day? Here are some suggestions.
Photographer by recommendation
A satisfied customer is the best recommendation. For you, the certainty that the photographer has proven himself and his wedding photos are satisfactory for the newlyweds. Of course, your personal preferences must also be considered when choosing a photo style. If you have friends or family that have worked with a photographer, the word-of-mouth suggestion is an excellent choice. Otherwise, talk to the hotel concierge. They may offer some superb choices.
Internet photographer
Most professional photographers use several social media platforms, including websites, blogs, and others. For example, if you have a destination wedding in Europe, you can review local photographers in Venice, Rome, or any major European city. You may check out their work here. You can also look for a photographer on Facebook groups or online forums.
Photographers at wedding fairs or shows
Finding service providers can also be done by attending a wedding fair. There are displays from a sizable group. It's an excellent way to interview several photographers in a short time. You may communicate, check out the portfolio, and even sign a contract.
Criteria for picking a photographer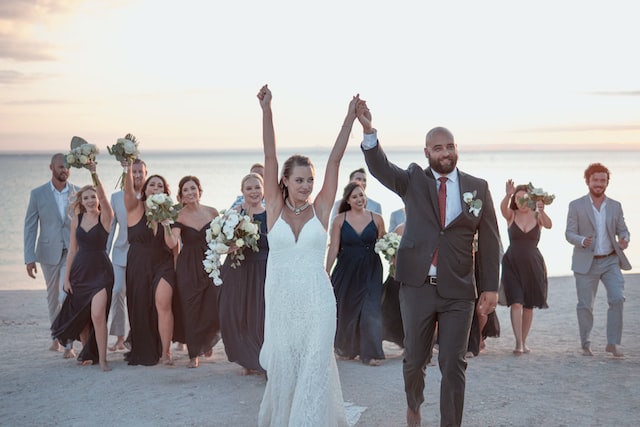 You can follow feedback posted on Google or other sites but beware. Unfortunately, there are often artificially created ratings and opinions. In any case, it's a good idea to research and browse through everything you can find about a particular wedding photographer. He certainly has a website, profiles on social networks, business cards, and wedding websites.
Experience is fundamental, and you should pay attention to it. Wedding photography is a demanding field. Professionalism and experience go hand in hand with quality. The costs associated with a photographer for your wedding are significant to you. There are no standard and unified rates for photography services. So you have to take into account the discrepancies. 
How much will you spend on a photographer? Will a less expensive photographer produce better results? Perhaps you should spend more money on a skilled wedding photographer? First and foremost, it's important to remember that wedding photography is a profession, not a hobby. Additionally, the photographer is responsible for paying all business-related taxes and fees.
Final Thoughts on Traits you Should Seek When Picking a wedding photographer
Looking to get wedding photography cheap is not recommended. The price of wedding photography is simply a pittance compared to other costs. Wedding images might be the only reminder of that day after a while when the memories have faded. This short article is a thought starter of the areas to cover when looking for a quality wedding photographer.