Michigan shoreline community's are petitioning to declare a Great Lakes Water Level Emergency due to record setting Great Lakes Water levels. The Army Corps of Engineers Detroit District Multiple noted that record high levels were set on the Great Lakes in 2019 resulting in increased risks from erosion and coastal flooding. The Corps six month outlook posted in December may mean the Great Lakes will continue to rise and break records in 2020. Lake Superior's water level is is key indicator of future levels as the big lake feeds Michigan-Huron and the rest of the lower lakes. Superior, while still near its record high has started its decline with drier conditions. The big lake is still only 2 inches away from a 1985 record high. The Corps highlighted water levels remain well above their long term average levels for the 100-year period of record (1918-2018).
---
Monthly mean water levels for November continued to be below their monthly record highs. Lakes Superior, Michigan-Huron, St. Clair and Erie either entered, or continued their seasonal decline this month, declining 3, 1, 2, and 2 inches respectively. Lake Ontario remained at approximately the same monthly mean water level as of October. Seasonal declines are forecast to continue on all of the Great Lakes this month, except for Lake Erie, which is forecast to remain at the same level in December, before resuming to decline in January.
---
Communities Seeking a State of Emergency
Great Lakes water levels could reach new record highs in 2020 as early as February. Already an estimated $30 million in damage has occurred at Michigan State Parks due to beach erosion and road washouts. At the U.P.'s Porcupine Mountains Wilderness State Park, Lake Superior threatens to wash out County Road 107. This would cut off access to the popular Lake of the Clouds and the park's largest campground.
Across the Saginaw Bay in Tawas, the City Council passed a resolution calling for Michigan's shoreline declared as a disaster area. In November 2019, Iosco County Emergency Management asked for more than 48,000 sandbags from the U.S. Army Corps of Engineers to deal with coastal flooding from Lake Huron.
---
State of Emergency being Sought by Lake Michigan Shore Towns, Legislators
Now in December 2019, water levels at the West Michigan town of Elk Rapids have prompted the community to ask Gov. Gretchen Whitmer and the Michigan legislator to declare Great Lakes shorelines a disaster area because of elevated water levels. Other towns have also asked, including Petoskey, Pentwater, and Rogers City.
Michigan Legislators Plea For Help
The record high water levels prompted twelve West Michigan legislators to ask Gov. Gretchen Whitmer to declare a state of emergency for the Lake Michigan shoreline. The Lake Michigan shore has been particularly hit with erosion and damage due to its western exposure to prevailing westerly winds.
A letter asking for a Great Lakes Water Level Emergency was sent by Bradley Slagh, (Zeeland), House Speaker Lee Chatfield, (Levering), Triston Cole (Mancelona), Beth Griffin (Mattawan), Jim Lilly, (Park Township), Jack O'Malley, (Lake Ann), Greg VanWoerkom, (Norton Shores), Pauline Wendzel, (Watervliet), Mary Whiteford, (Allegan), Brad Paquette, Niles, and Scott VanSingel, (Grant) and Terry Sabo (Muskegon).
---
Online Damage Assessment Sought
The International Lake Superior Board of Control (Board), through its Great Lakes-St. Lawrence River Adaptive Management (GLAM) Committee, has posted a voluntary on-line questionnaire to allow property owners to indicate water level experiences and impacts. This input will work to better understand and predict the impacts of high Great Lakes water levels. Please go to the GLAM Committee website for further information and to complete the questionnaire:
GLAM Water Level Damage Assessment
---
Great Lakes Water Level Tracking
Recognizing the economic impact of the Great Lakes, water level history has been continuously tracked since 1918. The famous Union Army General George Meade first established the water level process and measurements during his survey of Lake Huron in 1856. Residents along the southern shore of Saginaw Bay indicate that the water levels seen today mimic the levels witnessed in 1973 and 1986.
---
Impact of High Water Levels on the Great Lakes
Over the next several years there looks to be a high probability that Great Lakes water levels will surpass or hover at record levels. High water levels can result in beach erosion, loss of marshland habitat for nesting wildfowl and affect port and marina facilities and dock levels. Reports of docks being underwater in many marinas are common. Many harbors and marina in Michigan have had to switch to floating docks due to the high variability of water levels. So far a Great Lakes Water Level Emergency by any state governor.
---
Great Lakes High Water: Hydraulics and Hydrology Video
---
Books about The Great Lakes
---
Related Reading for Great Lakes Water Level Emergency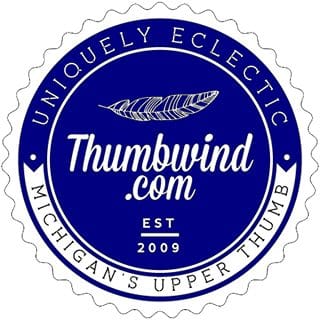 ---
---